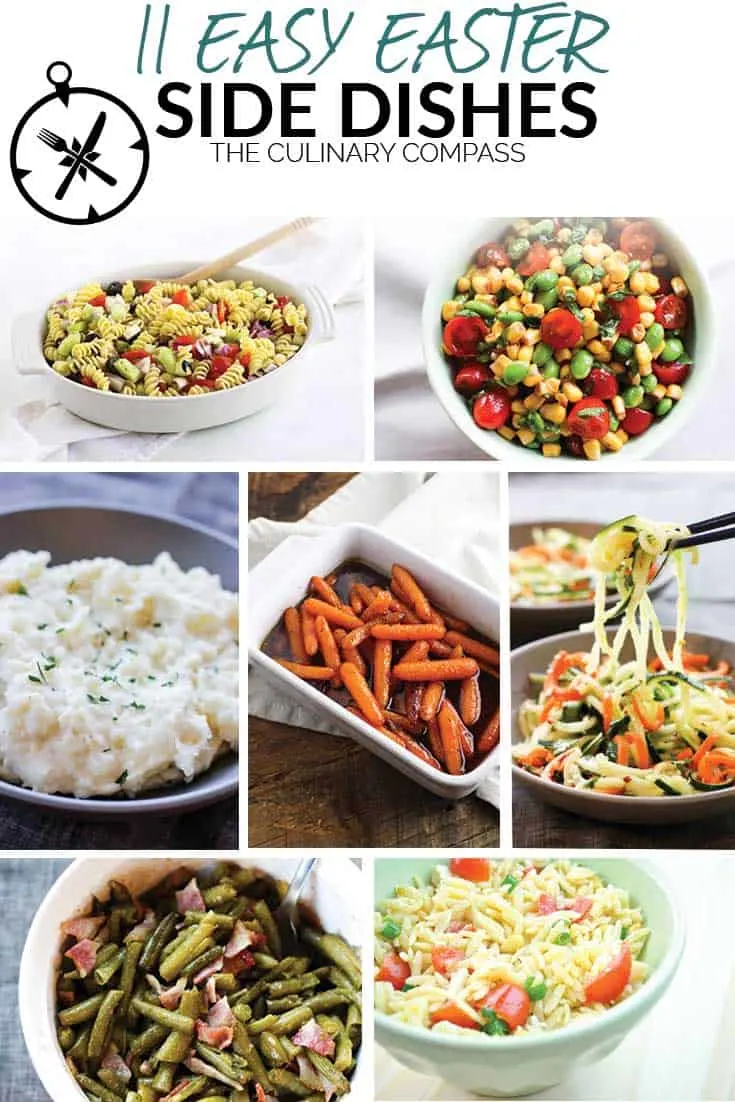 With Easter coming up quickly, the last thing you need to do is struggle to create a menu.That's where I have you covered!
I have compiled my favorite side dishes that will work for any holiday menu. You'll just need a main dish and two or three of these side dishes, maybe more for a big crowd, and you are all set. Talk about an easy button, right?
My personal go-to Easter side dishes are the Honey Braised Carrots, Green Bean and Bacon Casserole, and Creamy Garlic Mashed Potatoes.My mouth is drooling just thinking about them.
Add those to the side of Honey Ham and your family will love you!
Take a look at the list below. Which ones are talking to you?