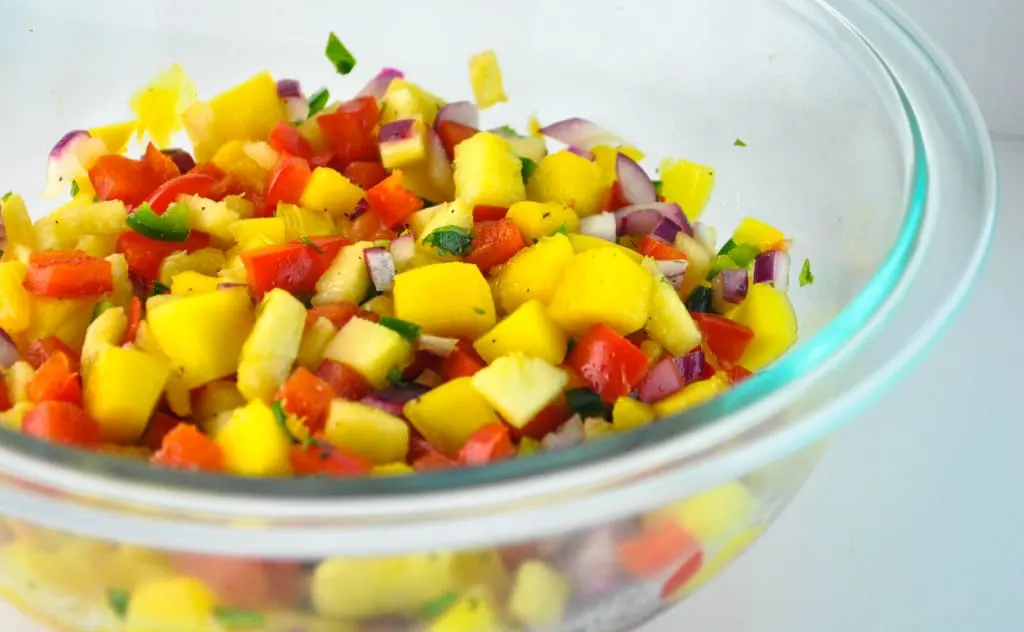 Even though we're creeping closer and closer to winter, I know what you're really looking for is the perfect summer salsa to remind you of those days with about 20 fewer layers. It only takes about 10 minutes to throw together which means you've got even more time to make a margarita that pairs perfectly with it!
I'm an absolute sucker for anything with mango in it and this recipe is the perfect reason to keep them on-hand.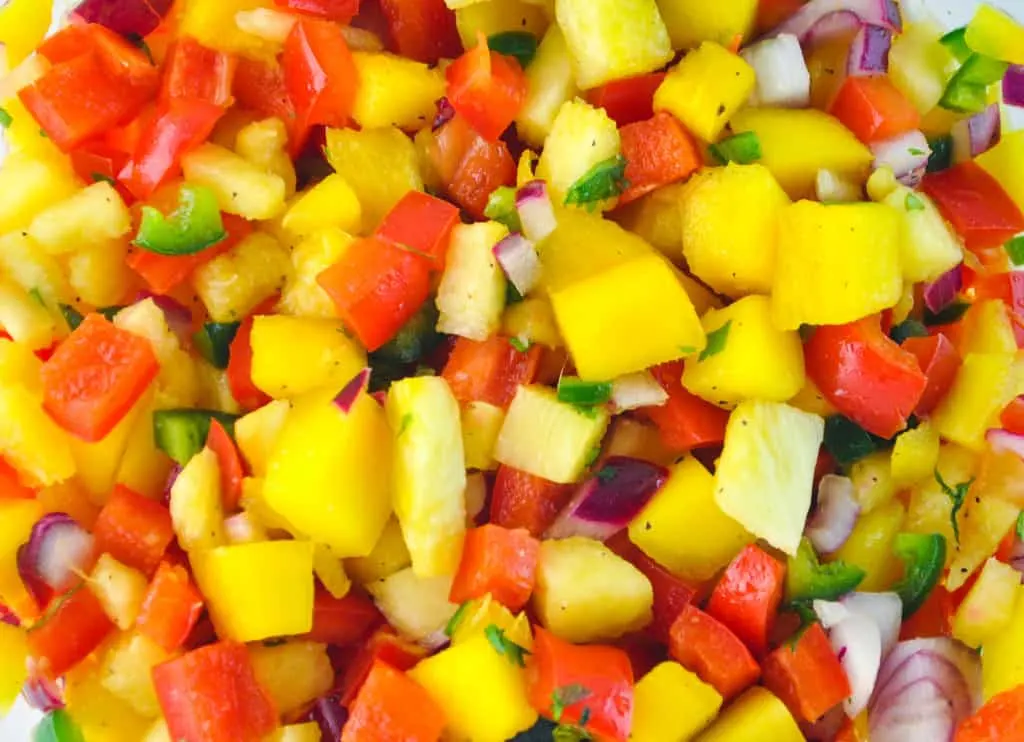 Just look at the summery perfection in that bowl. #tastetherainbow… am I right?
The combination of the sweet from the pineapple and mango and bite from the peppers is addicting. So as a heads up…I usually have to make a double batch to make sure that it actually ends up on the fish tacos I make them for because it is so good on it's own. When it's gone in the first 20 minutes, don't say I didn't warn you!
Adapted from
The Food Network
.