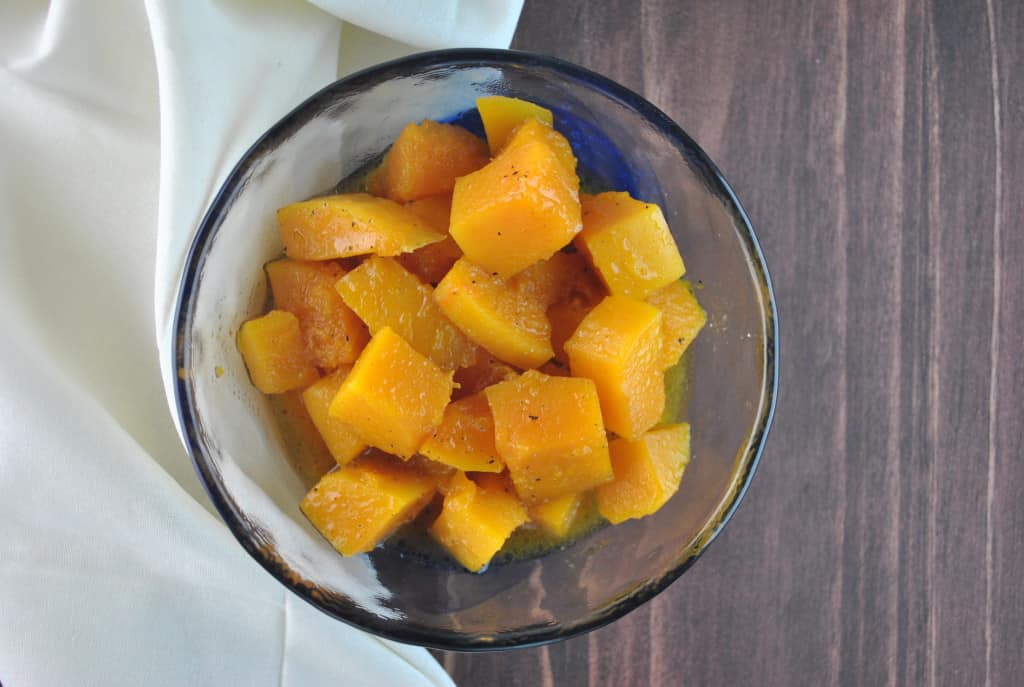 Butternut squash is probably my favorite food of the winter, but I'll be honest, I can only eat butternut squash soup so many times in one season. I finally decided it was time to venture out of my squash soup ways. The nuttiness and sweetness of the squash goes great with a similar sauce that I've used on carrots before which is a favorite in my house. The squash gets so tender from braising and I could probably eat the sauce by itself.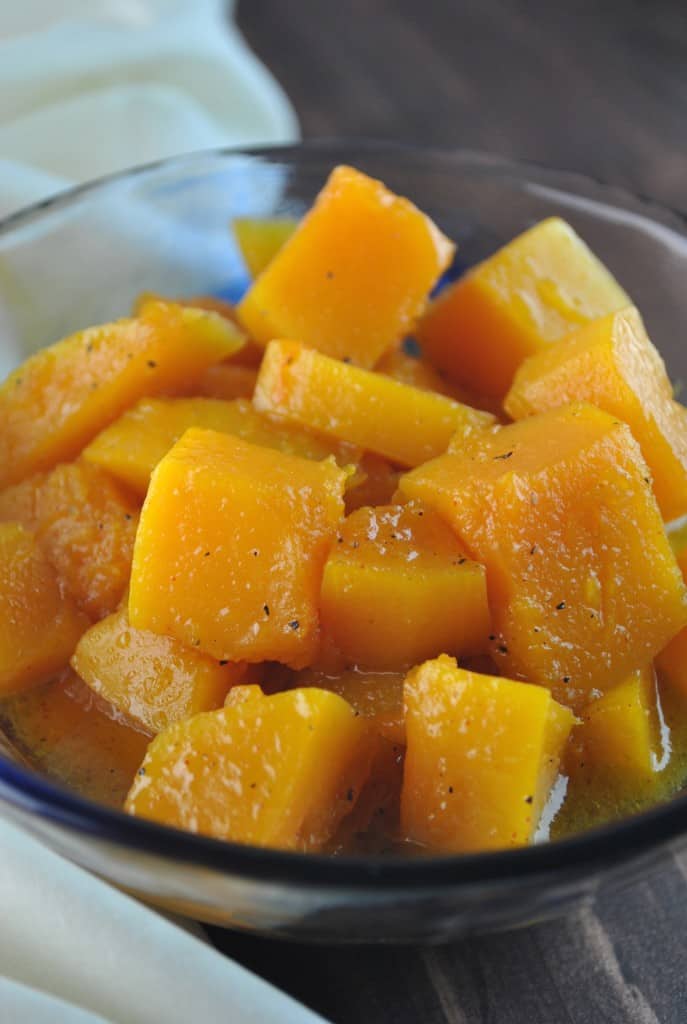 I'll admit… it's probably not the most healthy way to eat squash, you know, braised in butter then slathered in brown sugar and maple syrup and all. The result is this sweet, almost candy-like butternut squash with a kick from the cayenne to balance it out. I definitely recommend it if you're looking for something different or even for picky eaters who might not think squash is all that great. You might have a hard time getting them to eat it any other way though. If you're not a squash fan, try baby carrots like I mentioned before. You'll get the same awesome, tender sweetness from them too.
Maple Cayenne Roasted Butternut Squash
A quick, delicious take on butternut squash with sweetness and a kick!
Ingredients
4 tbsp butter
1 butternut squash, peeled and diced into 1/2" pieces
1 tsp salt
1/2 tsp pepper
1/4 tsp cayenne
1/2 tsp garlic powder
1/2 cup brown sugar
1/4 cup maple syrup
Instructions
Melt butter in a large saute pan that has a lid.
Put the butternut squash in the pan and cover until tender, about 30 minutes.
While cooking, in a separate bowl combine remaining ingredients.
Once the squash is tender, pour the sauce over the squash and let cook another 5 minutes to thicken.
Serve warm and enjoy!