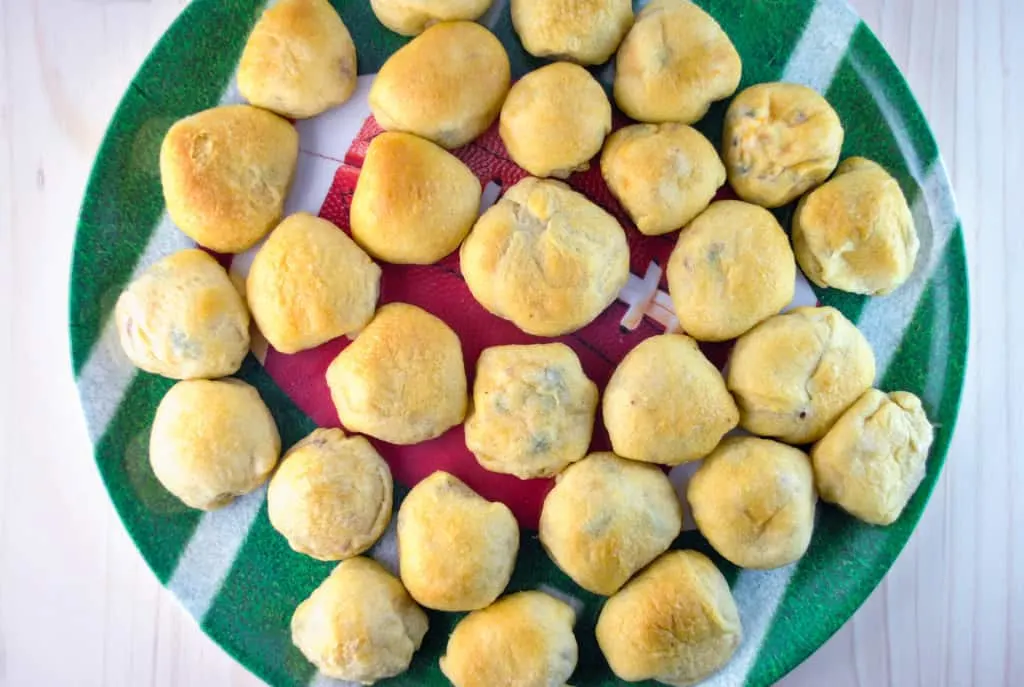 I think my favorite appetizer for tailgates might be Jalapeño Poppers. They're more time consuming than I'd like so when I'm strapped for time or the kitchen is full of other appetizers, these bites are my go-to. My friend introduced me to these bites last year and I've been hooked ever since.
They are so easy to make and a huge crowd-pleaser. Roasting the jalapeños gives it the sweet, smoky flavor from that you'd get if you made the real deal. If you don't have much time, consider skipping roasting the jalapeños and just dicing them up. You still get all of the flavors that the bacon, cream cheese, and jalapeños combine to give you.
Check out this link for the rest of the appetizers I made for the Super Bowl.