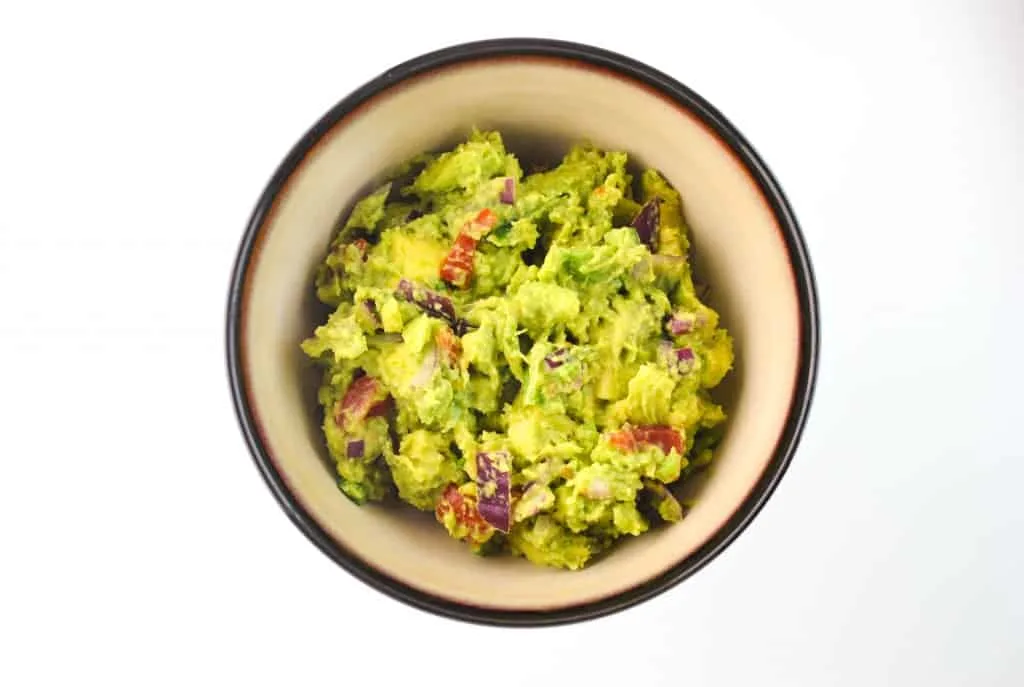 Guac is probably one of the first things I learned how to make that I knew would be good every time I made it. In college it was a go-to, especially if the avocados were on sale since we were living on campus food. My roommates and I would whip up a batch and easily down it in one sitting while binge watching something on Netflix or as a treat while studying for a test.
There are hundreds of recipes floating around the internet claiming to be the best with unique twists or ingredients on each one. I definitely don't claim to be the best or have the secret ingredient for the best. All I know is that it's consistently been good every time I've eaten it.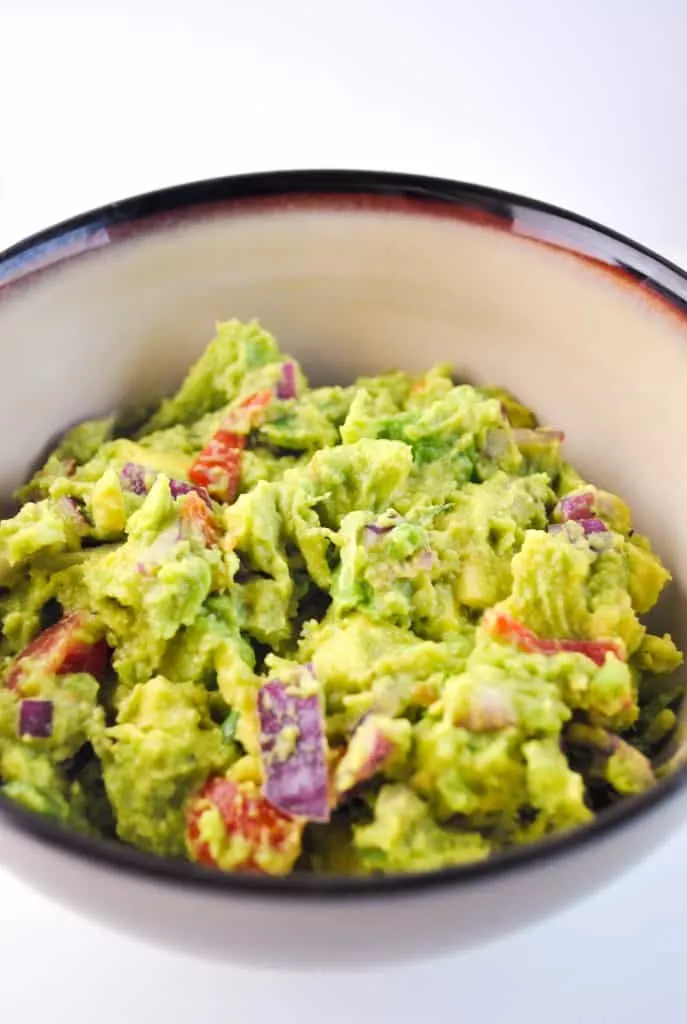 Just look at that goodness.
Add or remove anything you'd like to make it your own! Leaving the seeds in the jalapeño will definitely kick up the heat or add few splashes of your favorite hot sauce while you're mixing. I also love putting in some garlic powder or cayenne just to kick up the flavor a little… just remember a little goes a long way! Personally I like to seed the tomatoes to make it a chunkier and thicker guac, but that's up to you! If you're short on time or would like a smoother guac, leave those tomato seeds in and mix until the avocado chunks are gone.
I think the thing I like most about guac is the fact that it's so versatile. You can eat it by itself, with chips, or on just about anything. My two favorites are probably to top a burger with guac, bacon, and pepper jack cheese or load up breakfast burritos with it! Obviously a margarita on the side of any of those options is the best way to have it.