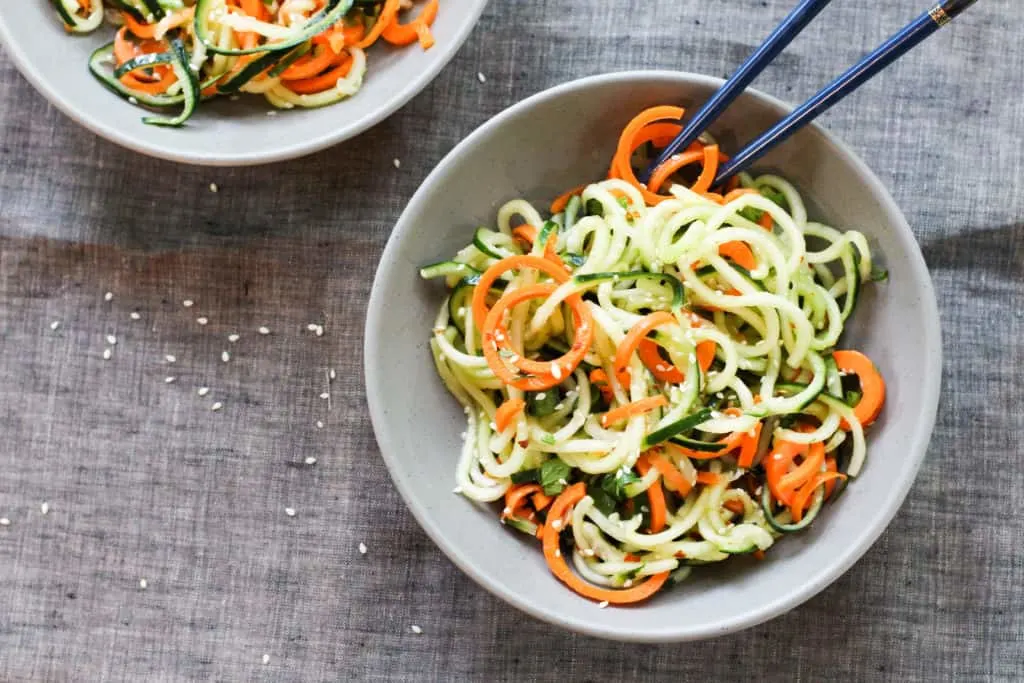 I think this Asian Cucumber and Carrot Salad is going to be my go-to this summer. It's light and refreshing, but still has a ton of flavor! The cucumbers keep is nice and crisp which will be amazing for hot summer days.
I've been on this cucumber kick recently which obviously hasn't let up. They have been my snack of choice and favorite topping for salads for lunch. They definitely are the star of the salad. Not that I have something against carrots, but I just love how the cucumbers retain the flavor of the lime juice, rice vinegar, and sesame oil. ???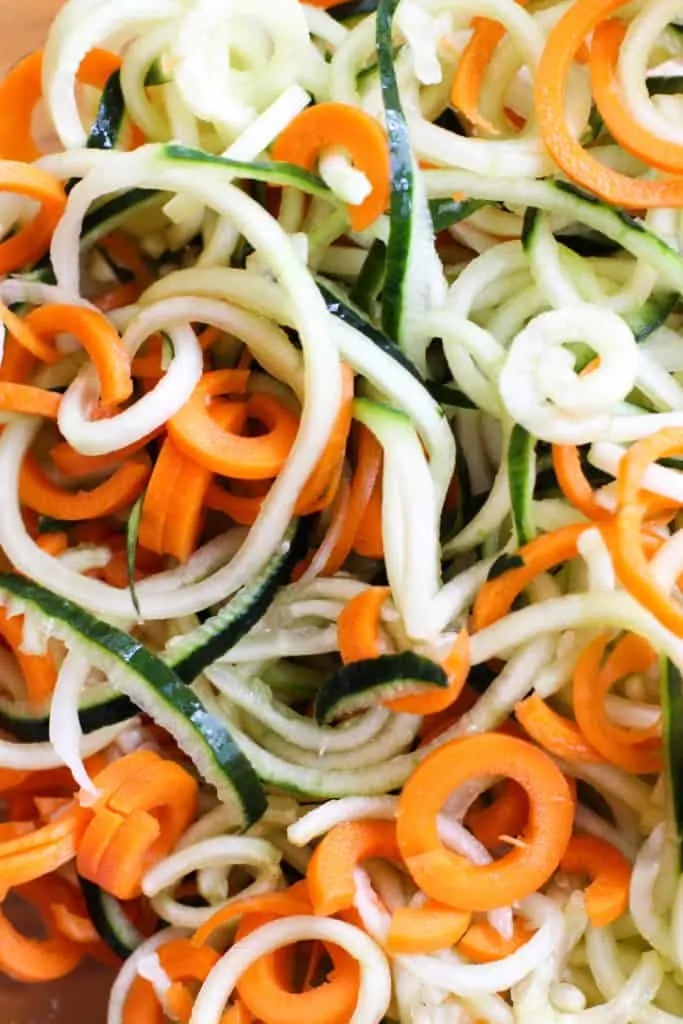 My parents got me a spiralizer attachment for my KitchenAid for my birthday last week (thanks parents!) so I've been scheming on what to make with it. Zoodles were the obvious choice, but I wanted to try something more exciting. If you were to ask me a year ago if I would've said spiralizing a cucumber and carrot was exciting, I would've laughed at you.
But here we are… getting super excited about spiralizing cucumbers and carrots. No shame in my spiralizing game!
Tip for new spiralizers: Instead of letting the veggie of choice spiralize until the end, try breaking apart the noodles every few inches. This will avoid any monster 12 inch noodles that are impossible to serve and eat. Though it is entertaining when it isn't you.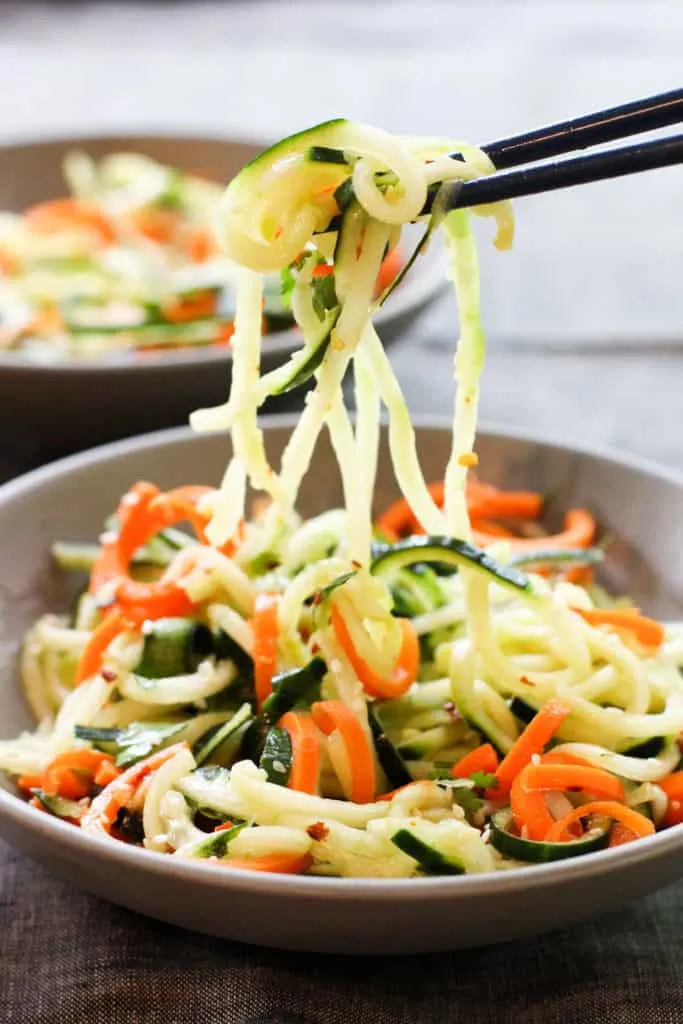 If you aren't into spicy, I might cut back on the red pepper flakes. It gives it a kick once you first make it, but once it all sits together for a little while the intensity kicks up. Maybe opt to sprinkle the red pepper flakes on at the end instead of in the dressing.
This Asian Cucumber and Carrot Salad is fantastic as a side dish, but I think the next time I make it.. which is totally happening soon.. I'm going to cook up some spicy shrimp to throw on top for a perfect meal. Either way I definitely suggest it!

Adapted from
Will Cook for Friends
.