This Mediterranean Chickpea Salad recipe is full of veggies with a dressing that is full of flavor. You'll want to make this again and again.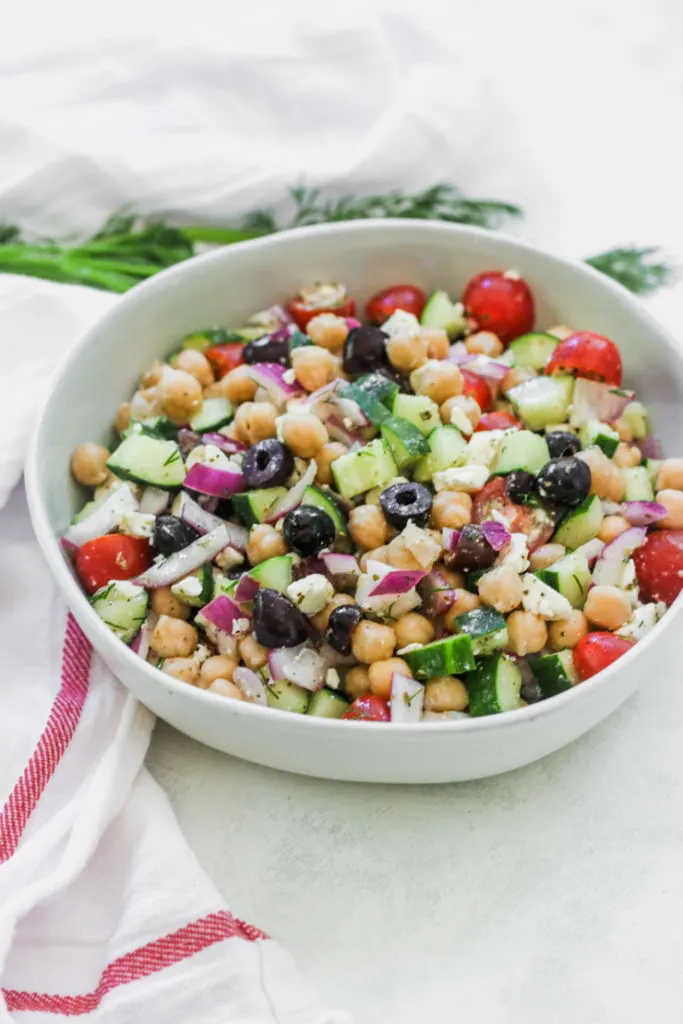 Mediterranean Chickpea Salad
This chickpea salad recipe has a ton of veggies and a simple salad dressing that make this dish easy to make and full of flavor. It's great as a side dish or as a main dish. You can add an additional protein like this Easy Baked Chicken Breast to really bulk up this dish.
The Culinary Compass participates in several different affiliate programs. As an Amazon Associate, we earn from qualifying purchases.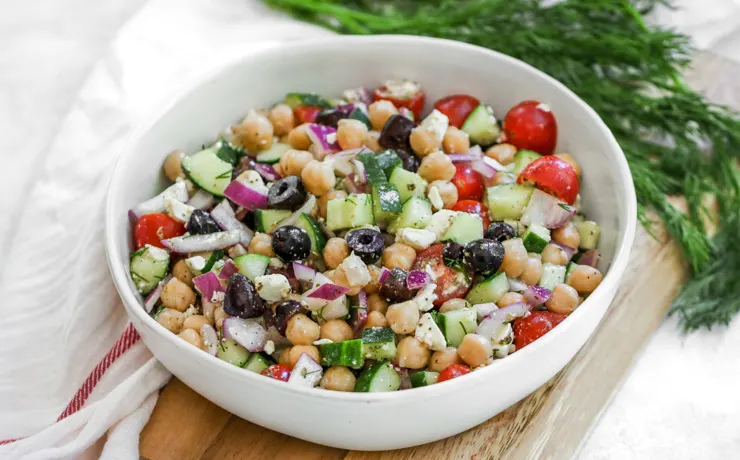 What is the difference between chickpeas and garbanzo beans?
They are the same thing! You're more likely to see garbanzo beans on the can in the grocery store so just be sure to keep that in mind when shopping for them.
Something I learned from Root's Hummus was the actual history on why we call them chickpeas. The Latin name for chickpeas is cicer arietinum. The French took the word 'Cicer' and changed it to "pois chiche" when they made socca in southern France. The English just had to take that and flip it and added our own little flair to make it "chich-pease" and finally chickpea.
What are the salad ingredients?
There's just a few ingredients that make this salad light and delicious! You'll need:
Chickpeas
Red onion
English cucumber or a cucumber that is seeded
Kalamata olives
Grape or cherry tomatoes
Crumbled feta cheese
Be sure to drain and rinse the beans before adding them into the mixing bowls to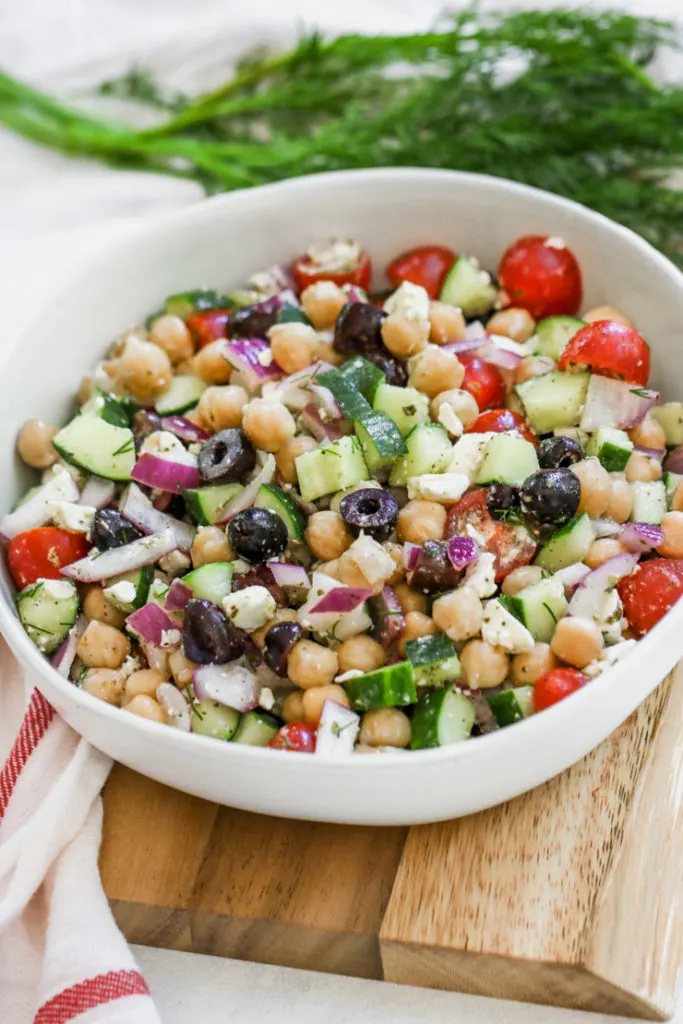 What are the salad dressing ingredients?
The dressing is made up of just a few ingredients:
Lemon juice
Extra virgin olive oil
Fresh dill
Dried oregano
Salt and pepper
Using fresh herbs helps liven up the whole dish. You can also add a little fresh parsley if you have that on hand too!
You'll just add these ingredients into a small bowl and whisk together then drizzle a little over the veggies.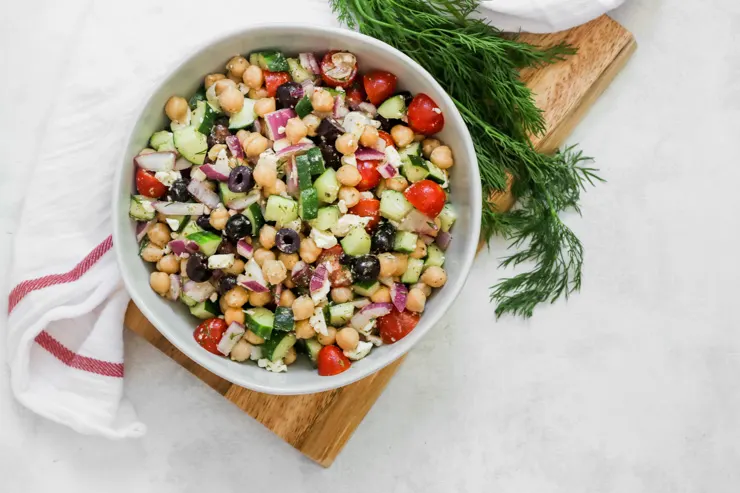 Can you make this salad ahead of time?
Definitely! Depending on how far out you'd like to make the salad, I'd recommend saving the dressing on the side until you want to put it on top to make sure that some of the veggies don't get soft.
I'd also wait to put the feta cheese on top until right before serving so it holds its integrity a little more. If you make it for a meal prep, you could always use a little serving cup for the dressing to serve with it.
Looking for other refreshing summer salads? Try one of these: