This post originally appeared on Yellow Bliss Road where I'm a contributor!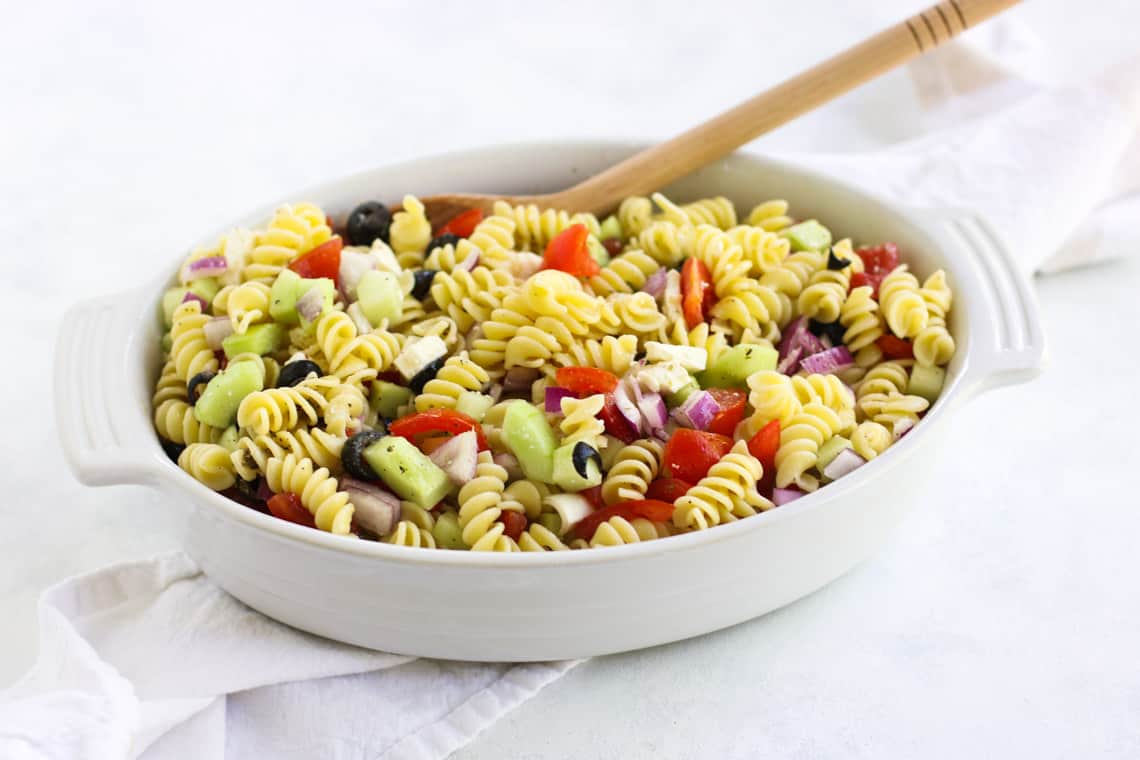 This Greek Pasta Salad is the perfect thing to throw together for summer get togethers! It can be the perfect dinner if you throw in shredded chicken if you're looking for something more hearty!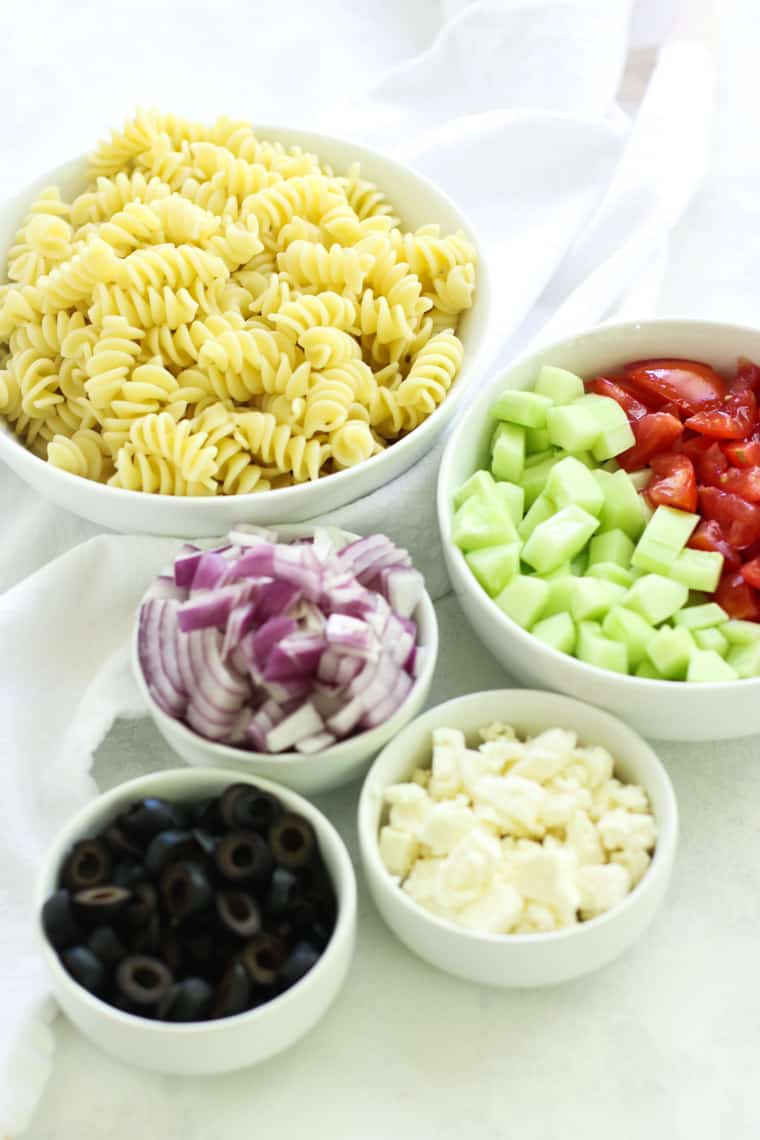 The great part about this salad is being able to use vegetables that are fresh from the farmer's market! I don't think there's anything better than a fresh tomato or cucumber. You can always add in green pepper or zucchini to incorporate more of your fresh vegetables!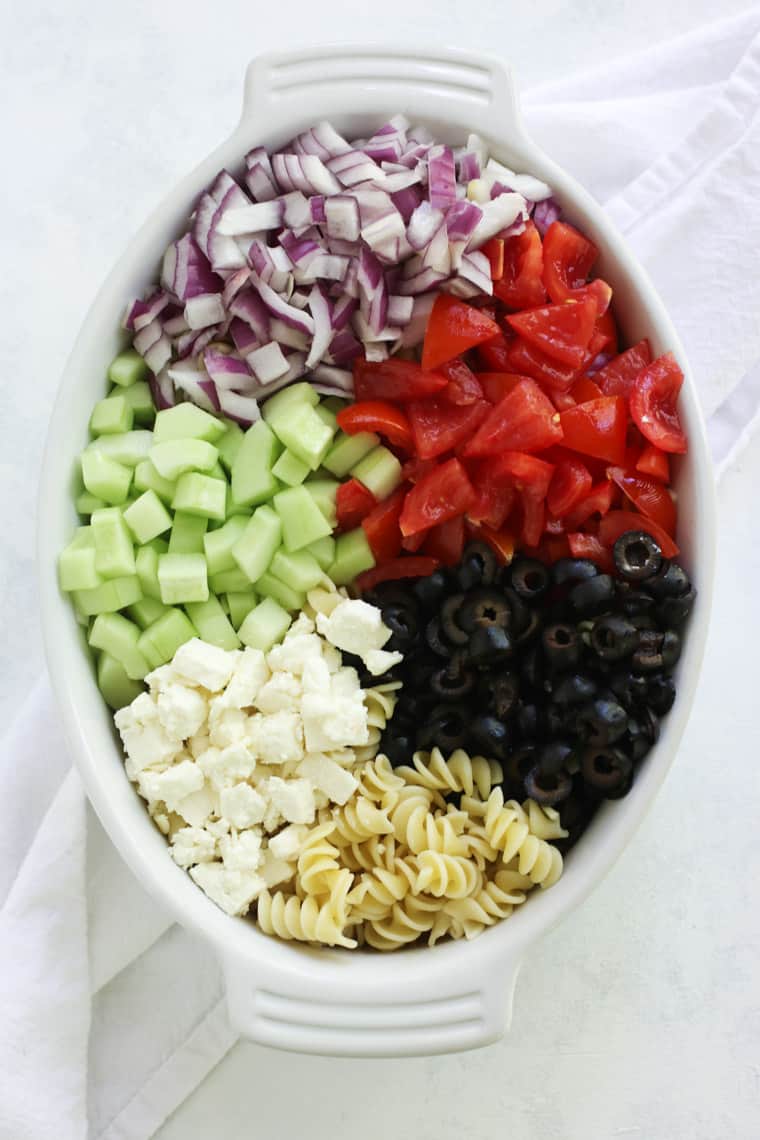 The dressing is so easy to throw together. I just pour all of the ingredients into a mason jar and mix it up right before I dress the salad. If you're making it ahead of time, you can keep it separated in the mason jar until you're ready to serve so the veggies maintain their crisp bite!
Try adding some grated Parmesan cheese for some extra cheesy flavors or red pepper flakes for some heat!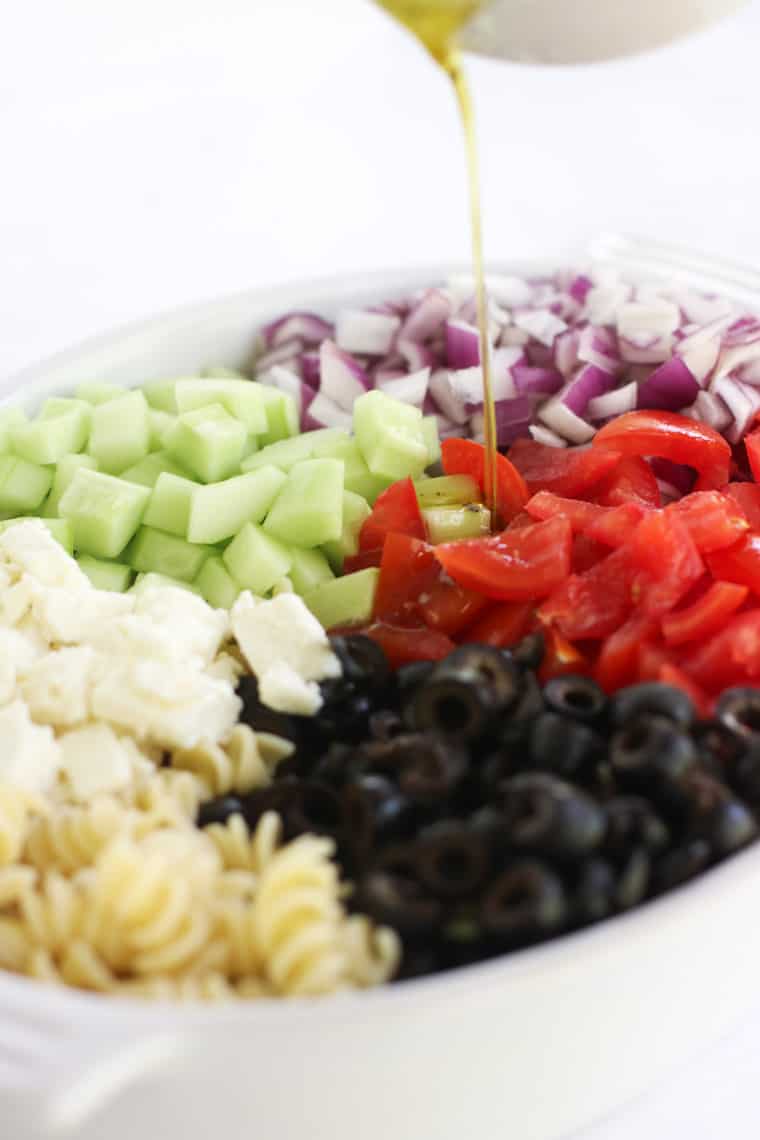 You can make it with any type of pasta too, but I'm a sucker for rotini or bow-ties. When it comes to cooking the pasta for these types of salads, I recommend adding a little olive oil to the water so the pasta doesn't stick together. It makes it so much easier to mix everything up once it's cooled off.
This Greek Pasta Salad would make a great meal option too – Just add some grilled chicken to the top and you're ready to go!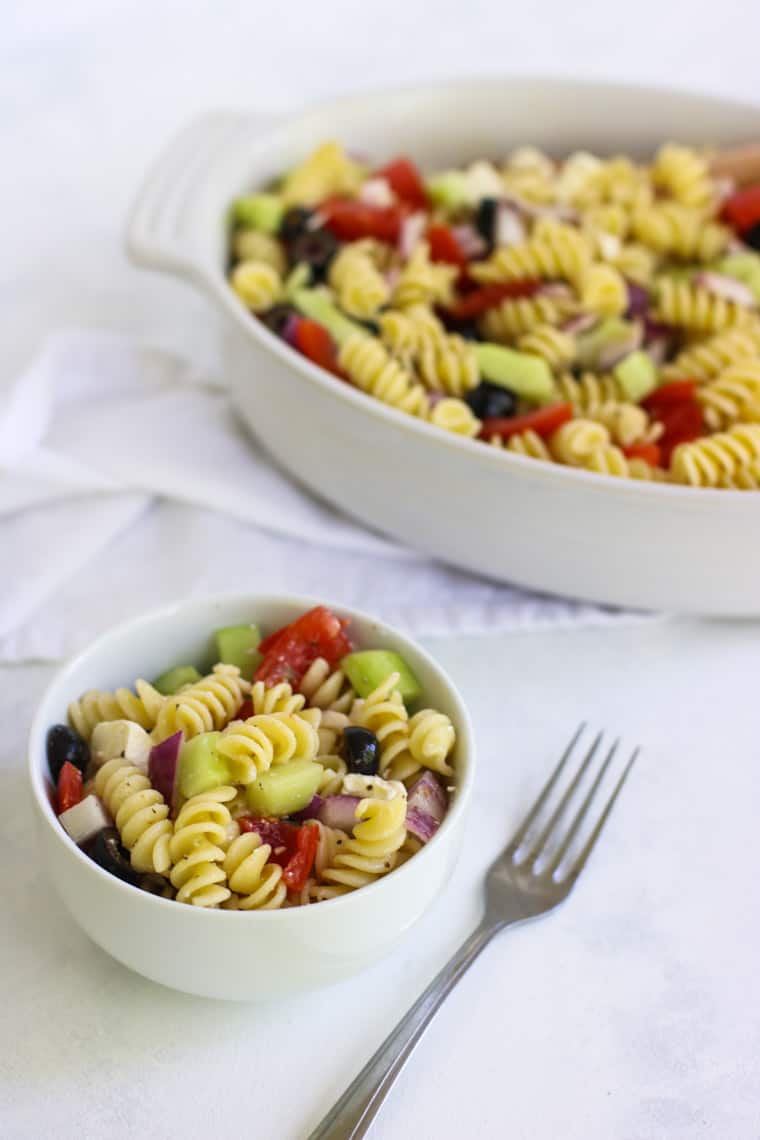 Looking for other side dishes to bring to your summer get-togethers? Try this Corn Edamame Salad with Balsamic Vinaigrette or this Tomato, Green Onion, and Orzo Salad. They'll be sure to please!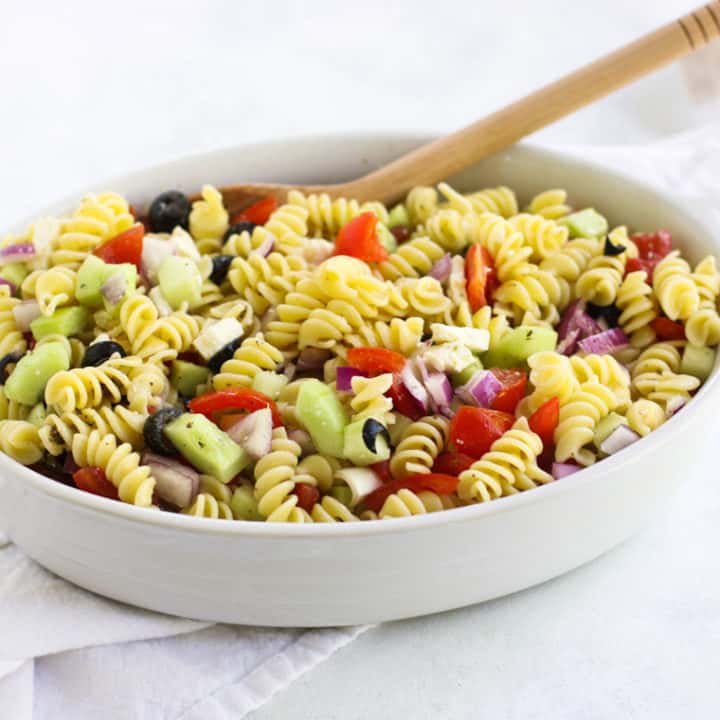 Greek Pasta Salad
Yield: 8-10 side servings

Prep Time: 10 minutes

Cook Time: 10 minutes

Total Time: 20 minutes

This Greek Pasta Salad is full of refreshing flavors and easy to throw together!
Ingredients
1/4 cup olive oil
2 tbsp red wine vinegar
1 tsp salt
1/2 tsp pepper
1/2 tsp oregano
1/4 tsp garlic powder
1/2 box rotini, cooked according to box and cooled
2.25 oz can olives, drained
3 plum tomatoes, seeded and diced
1 medium cucumber, peeled, seeded and diced
1/2 red onion, diced
1/2 cup feta cheese
Instructions
In a small bowl, combine olive oil, red wine vinegar, salt, pepper, oregano, and garlic powder until combined.
In a large bowl, mix pasta, olives, tomatoes, cucumber, red onion, feta, and dressing until combined. Chill or serve immediately.