These Spicy Garlic Chickpeas are easy to throw together and full of flavor. Use them as side dish or even eat them on their own!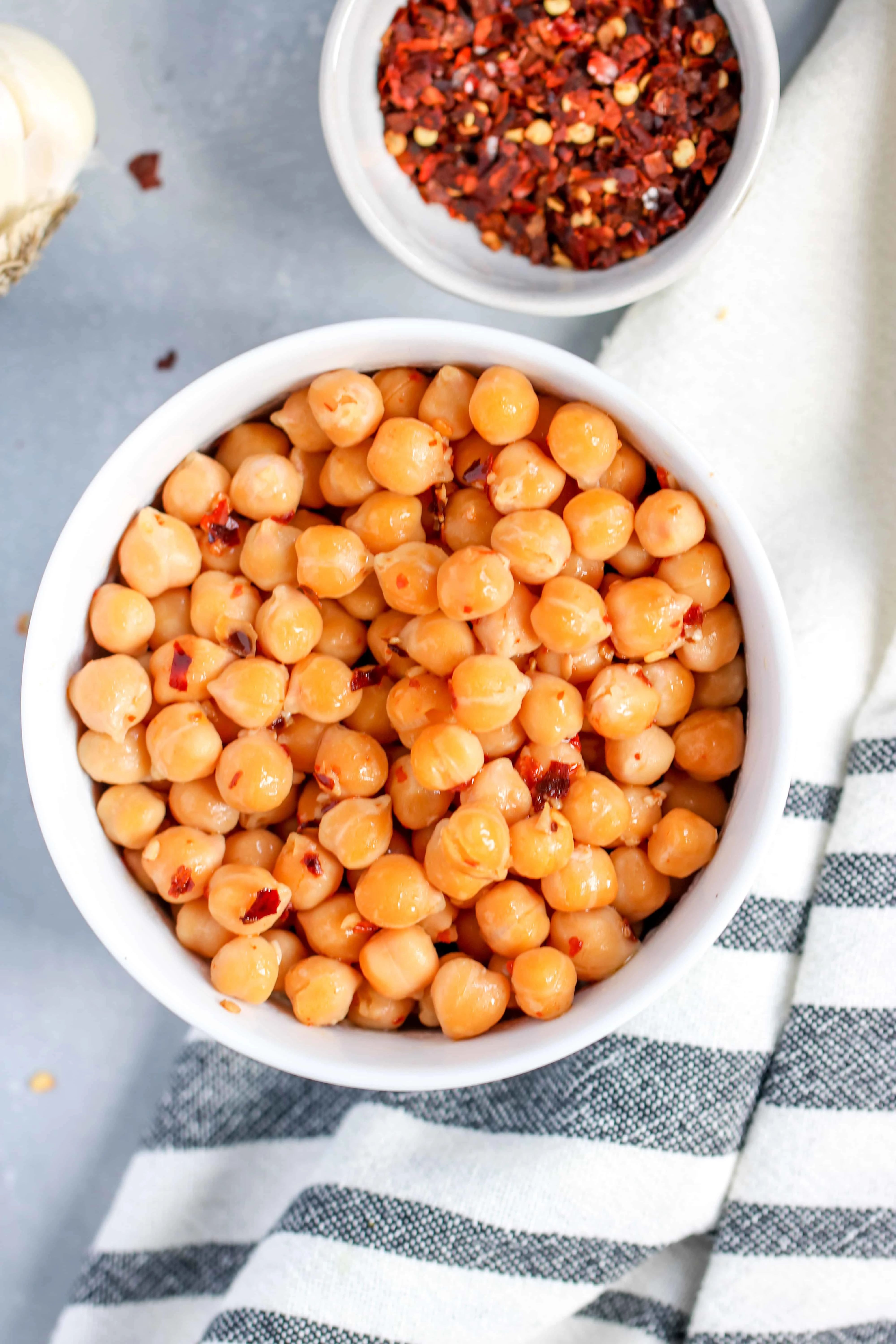 Spicy Garlic Chickpeas
If you're a fan of chickpeas, these spicy garlic chickpeas are a treat for any occasion. I love throwing them together in a few minutes to add to my dinners, salads, or Buddha bowls.
They're also a great snack if you just need something a little different during the day!
Do you cook canned chickpeas?
For this recipe, yes! You'll want to heat the chickpeas through with the olive oil, red pepper flakes, and garlic to make sure that the flavors build.
It could also be a cold salad or snack by just mixing the ingredients in the bowl as well, but the heat and garlic flavors might not be as intense as they could be after being cooked.
Another way to do this would be roasting them in the oven. This dries out the chickpeas to give them more of a crunch! I'd recommend high heat for 20 or 30 minutes and making sure to toss them half-way through.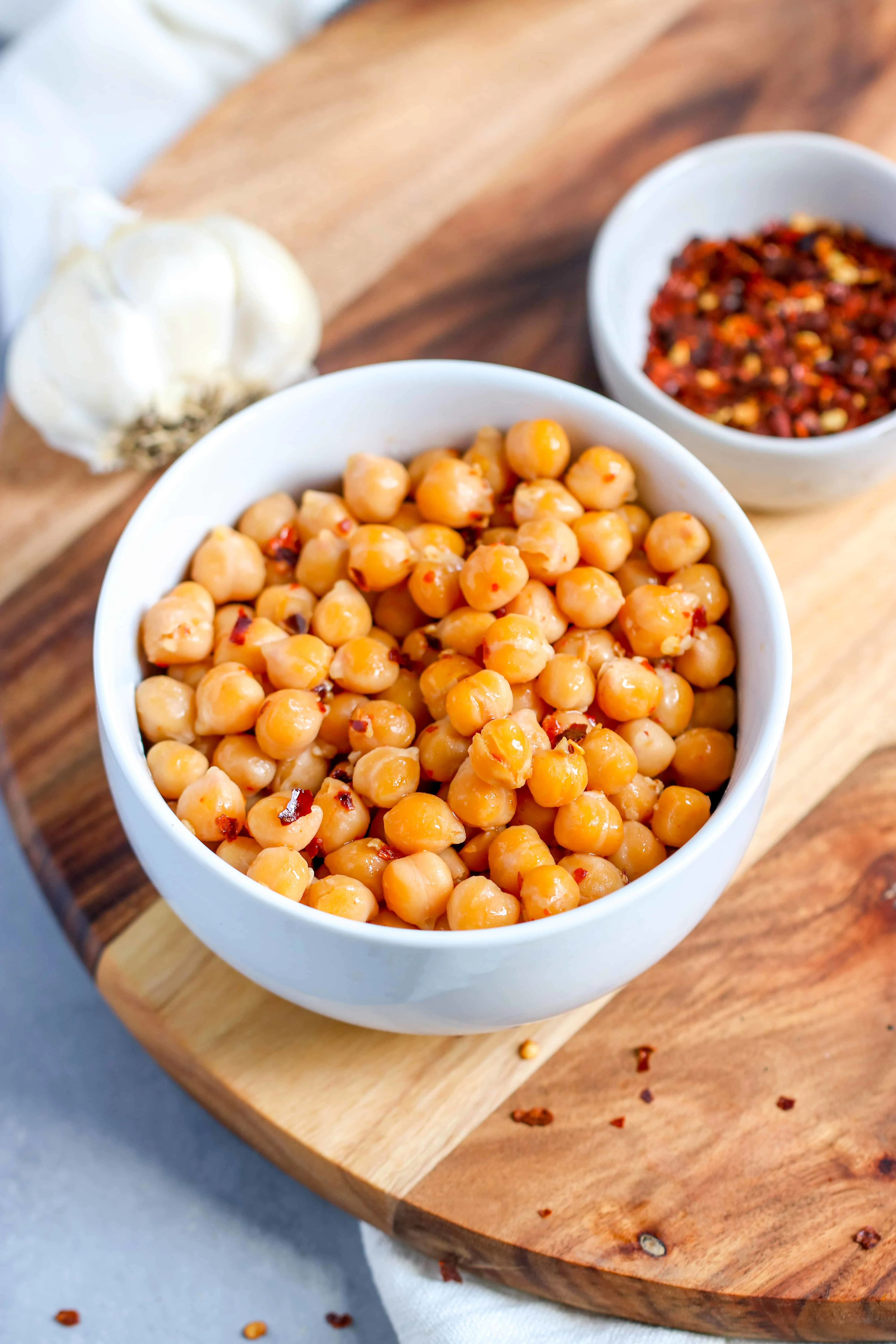 Can you use dried chickpeas?
You can if you'd like! I am personally a fan of canned chickpeas just for the convenience especially on nights when you need dinner quickly.
The awesome folks over at The Kitchn think if you have time, that prepping dried chickpeas could be worth it! They say it has a creamier texture and a lighter flavor from not being in a can.
If you try out dried chickpeas with this recipe, you should definitely leave a comment to let us know how it worked.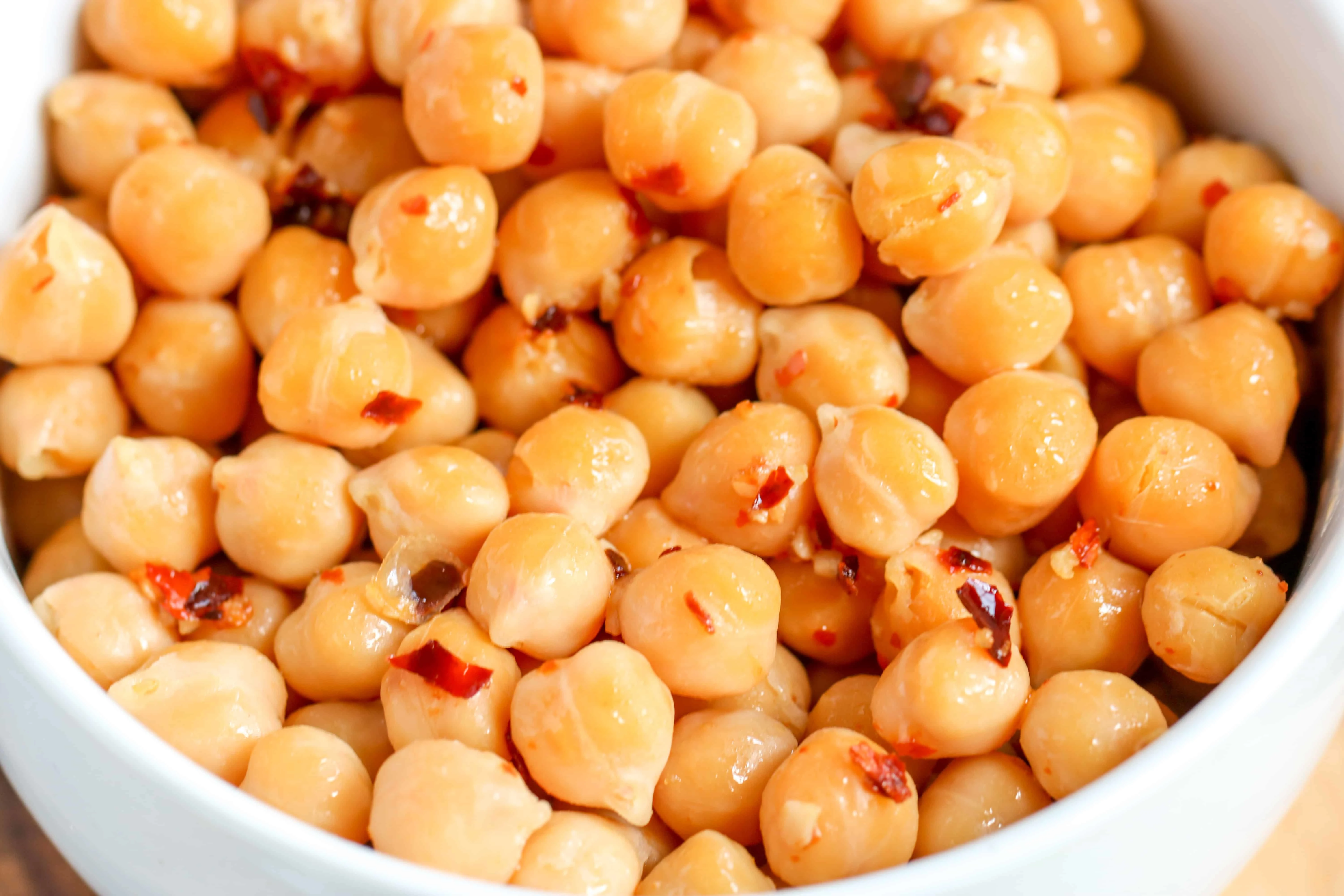 Should I use fresh garlic?
If you have it on hand and have the time to mince or press it, absolutely! Fresh garlic is always welcome to this party.
Again, I'm a huge fan of time savers so sometimes you just need to use pre-minced garlic. Maybe add a little extra if you're a huge garlic fan! It'll infuse the olive oil with the red pepper flakes to make a tangy dressing for the chickpeas.
What other spices could I use?
Sambal oelek is one of my favorite chili pastes that have a ton of Asian chilies and ingredients that would make this so delicious and SO spicy.
Cumin would be a great addition to add a little earthy tones to the dish. It'd pair great with Indian flavors or even as a topper for a burrito bowl.
Smoked paprika would add a smokiness to the whole dish that I bet would be incredible!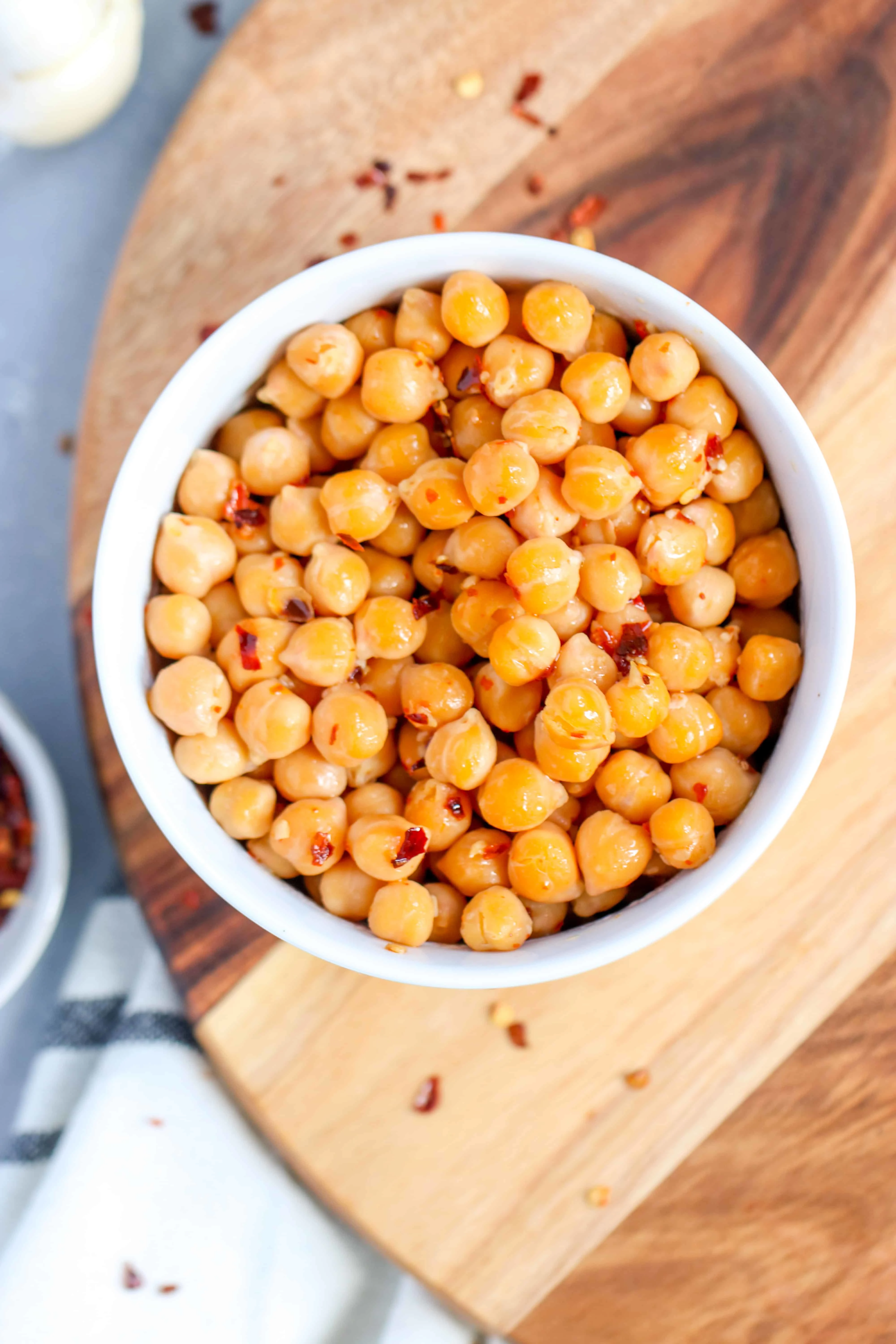 Looking for other side dishes to make? Try out these:
Sambal Hummus – Think spicy garlic chickpeas, but blended into a fantastic dip! It's one of my favorites to keep around to snack on.
Tomato, Green Onion, and Orzo Salad – This light summer salad has a light vinaigrette with tomatoes, green onions, and feta to top it off.
Greek Pasta Salad – This pasta salad is stuffed with feta, olives, tomatoes, and cucumbers for a refreshing side dish!
Be sure to enjoy and tag me with #theculinarycompass on Instagram if you make this!