This Tomato, Green Onion, and Orzo Salad is a perfectly light, summery pasta salad for any occasion! The red wine vinaigrette makes for a bright bite!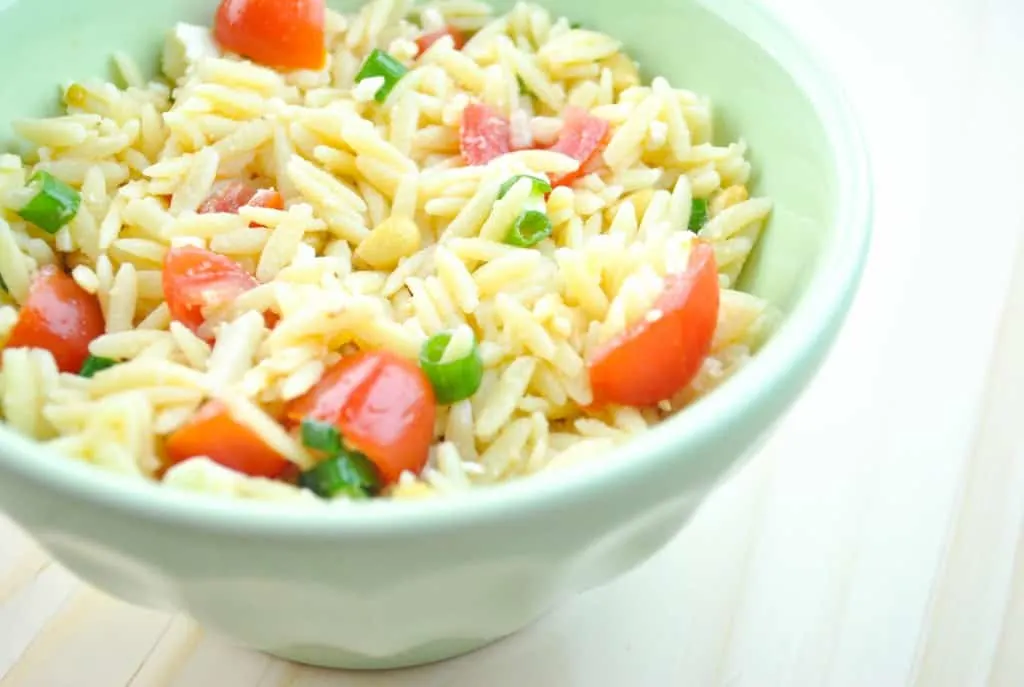 I discovered this recipe this past summer looking for a different type of pasta salad. Ever since, I've been hooked. It was a perfect side dish to bring to the holiday parties at work especially with those festive colors.
I'm so excited to make this again next summer with some tomatoes from my garden. It's such a simple salad so it lends itself to being a base to add other bright herbs or vegetables like basil or peppers.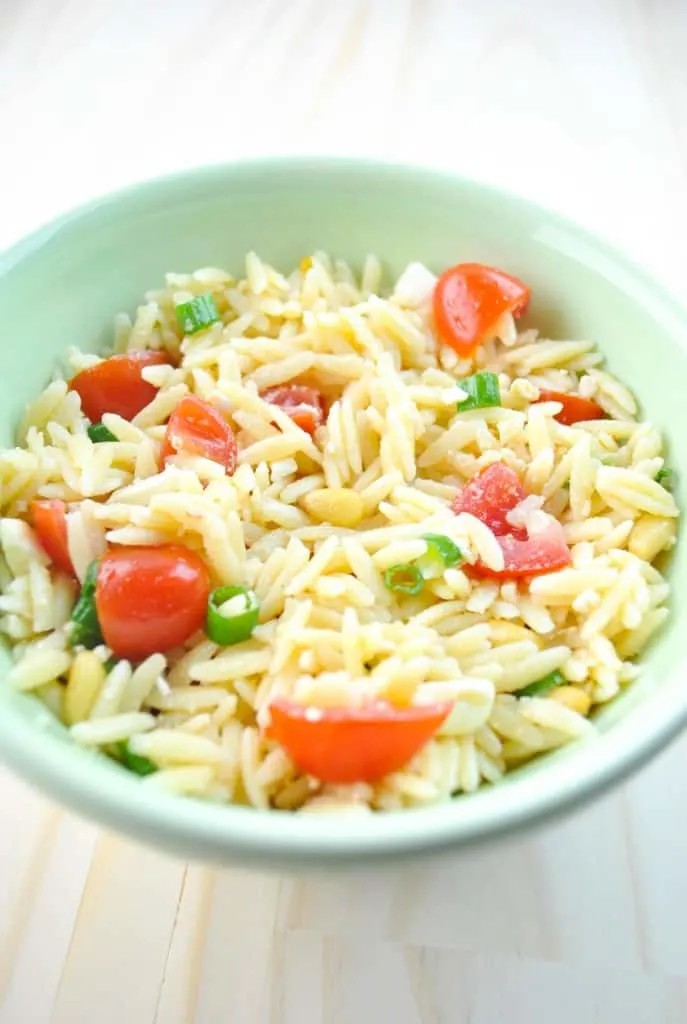 …like just looking at the pictures makes me want to go run to the store and grab the ingredients…
My entire family are suckers for feta cheese so you can bet your bottom dollar that I piled a ton on this salad.
Between the creaminess of the feta with the acidity and bite of the tomatoes and green onions, it's such a good combination. The pine nuts finish it off perfectly for the nuttiness and crunch to balance it all out.

Adapted from Epicurious