These Avocado, Bacon, Mac and Cheese Egg Rolls will be the hit of your tailgate as the most decadent and flavorful appetizer option! They are easy to throw together and really easy to make your own.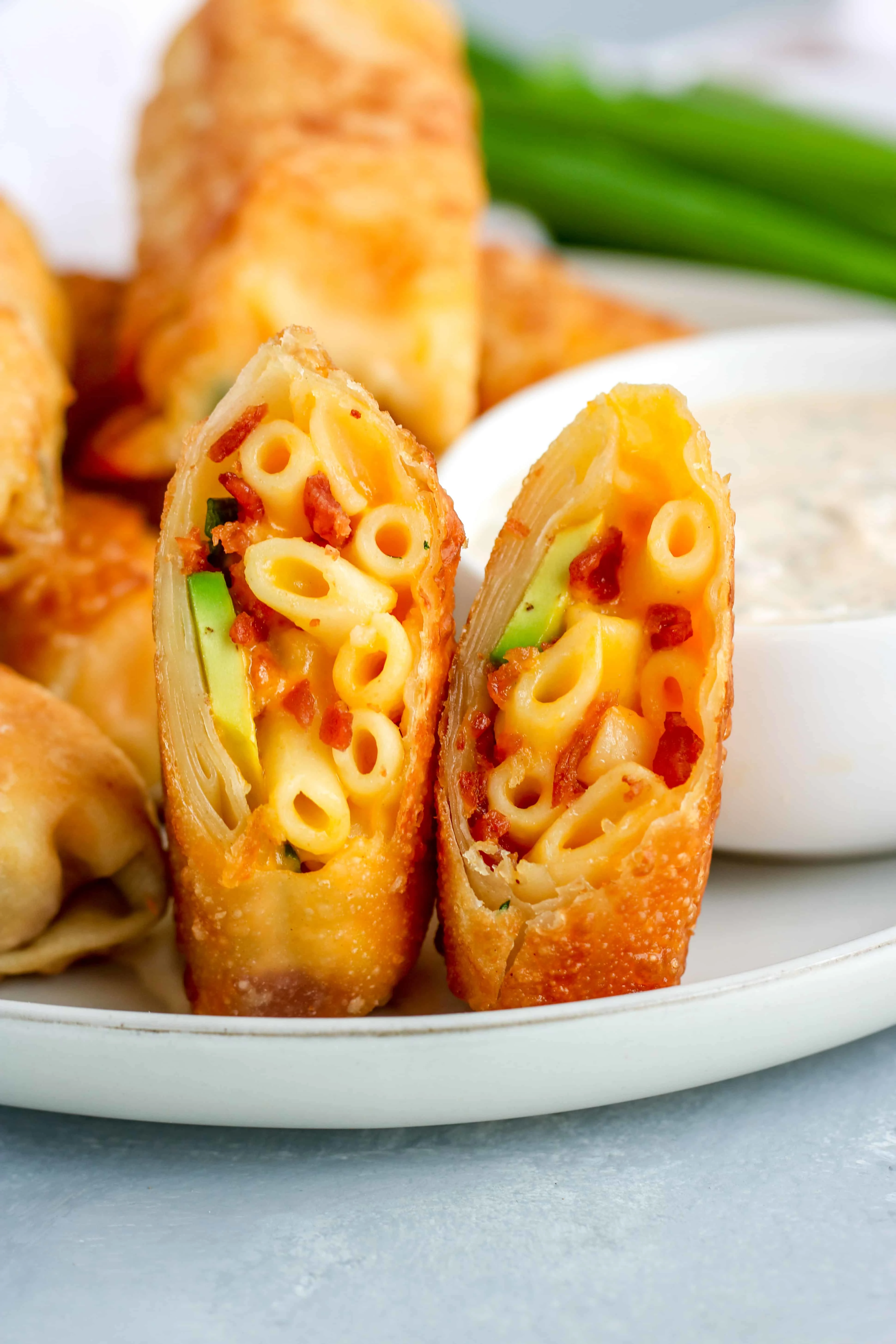 Avocado, Bacon, Mac and Cheese Egg Rolls
I love a good tailgate with appetizers and snacks and these egg rolls will be the first ones to go if you bring them. They're decadent without feeling too heavy.
Cutting them in half is a great way to make sure everyone gets some as well. It also showcases all of the awesome ingredients inside which will leave people wanting more.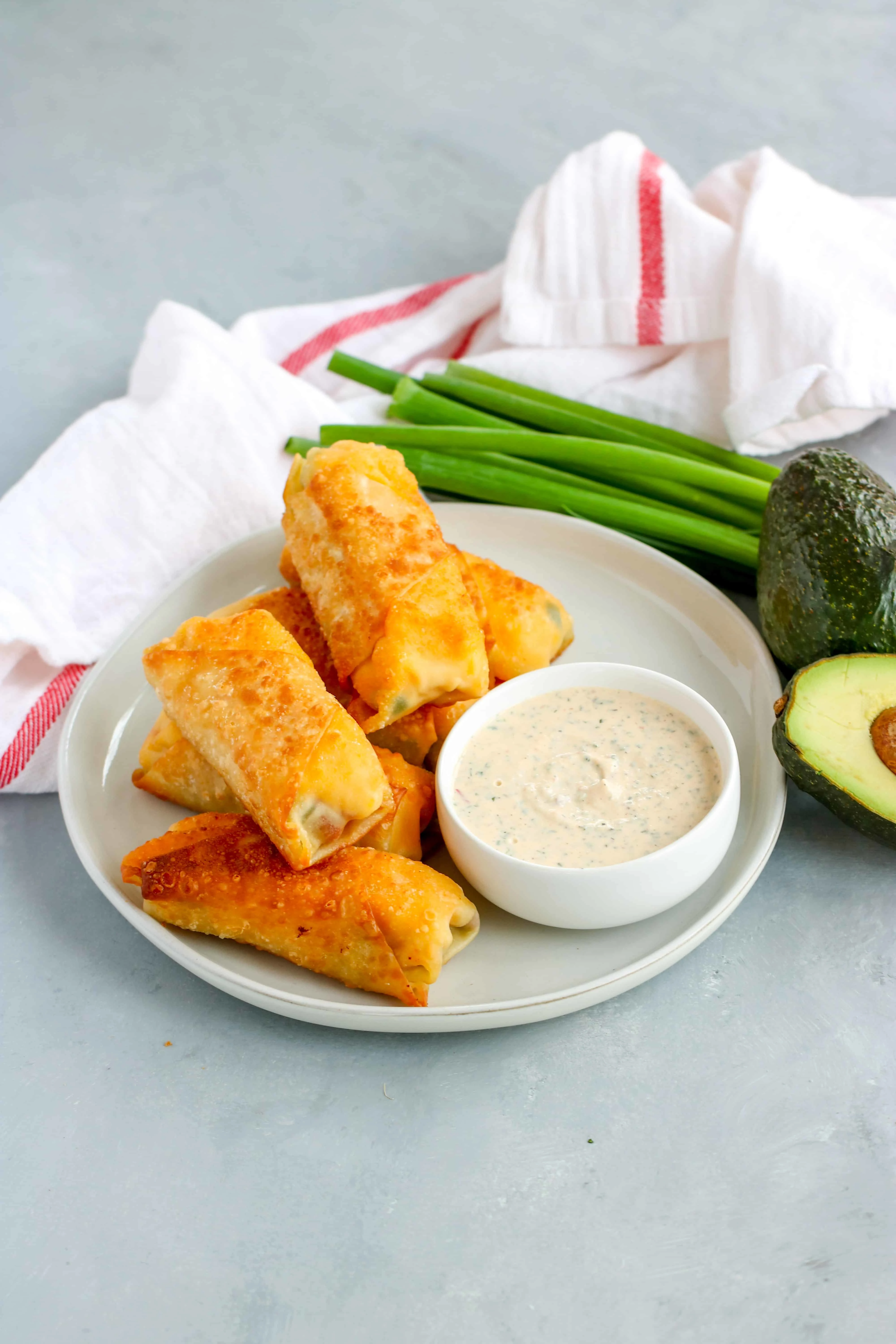 I think my favorite part of these egg rolls is that you can make them your own just by changing up the ingredients inside! You can take out the bacon for vegetarians or add more spice for heat lovers.
Other toppings to add to your egg rolls:
Jalapeños
Crumbled chorizo
Diced peppers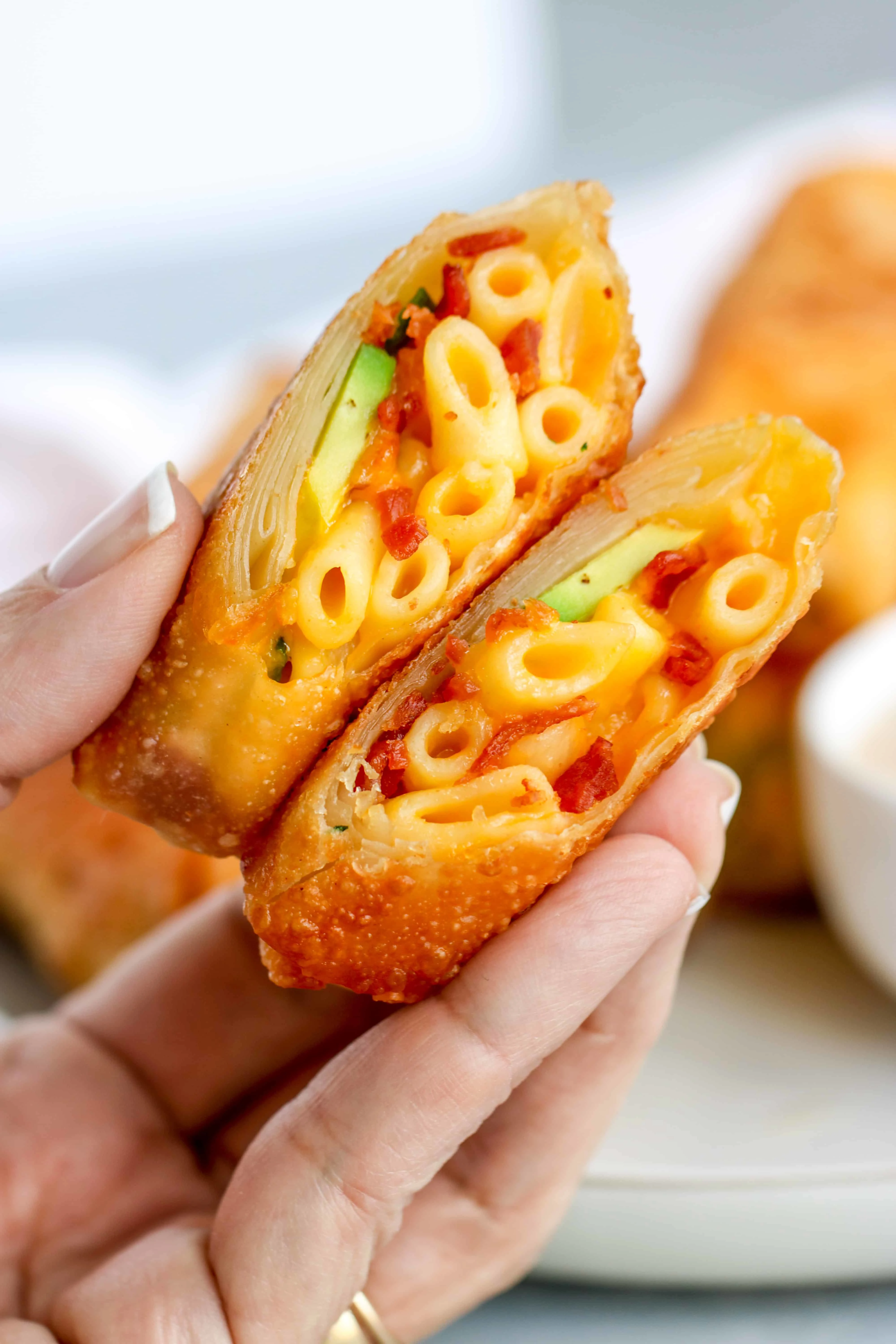 You can use your own mac and cheese recipe, but I found that just using a frozen container helps with how quick the recipe is. The mac and cheese also tends to be less runny so it won't leak as easily when being fried.
This helps keep the rest of the ingredients in the egg roll as well! One 12 oz. container made 8 egg rolls perfectly. You'll just want to measure out the mac and cheese to ensure you'll have enough for each.
I found that 1.75 Tablespoons of mac and cheese on each (specific, I know) was just enough so that you could still close the egg roll.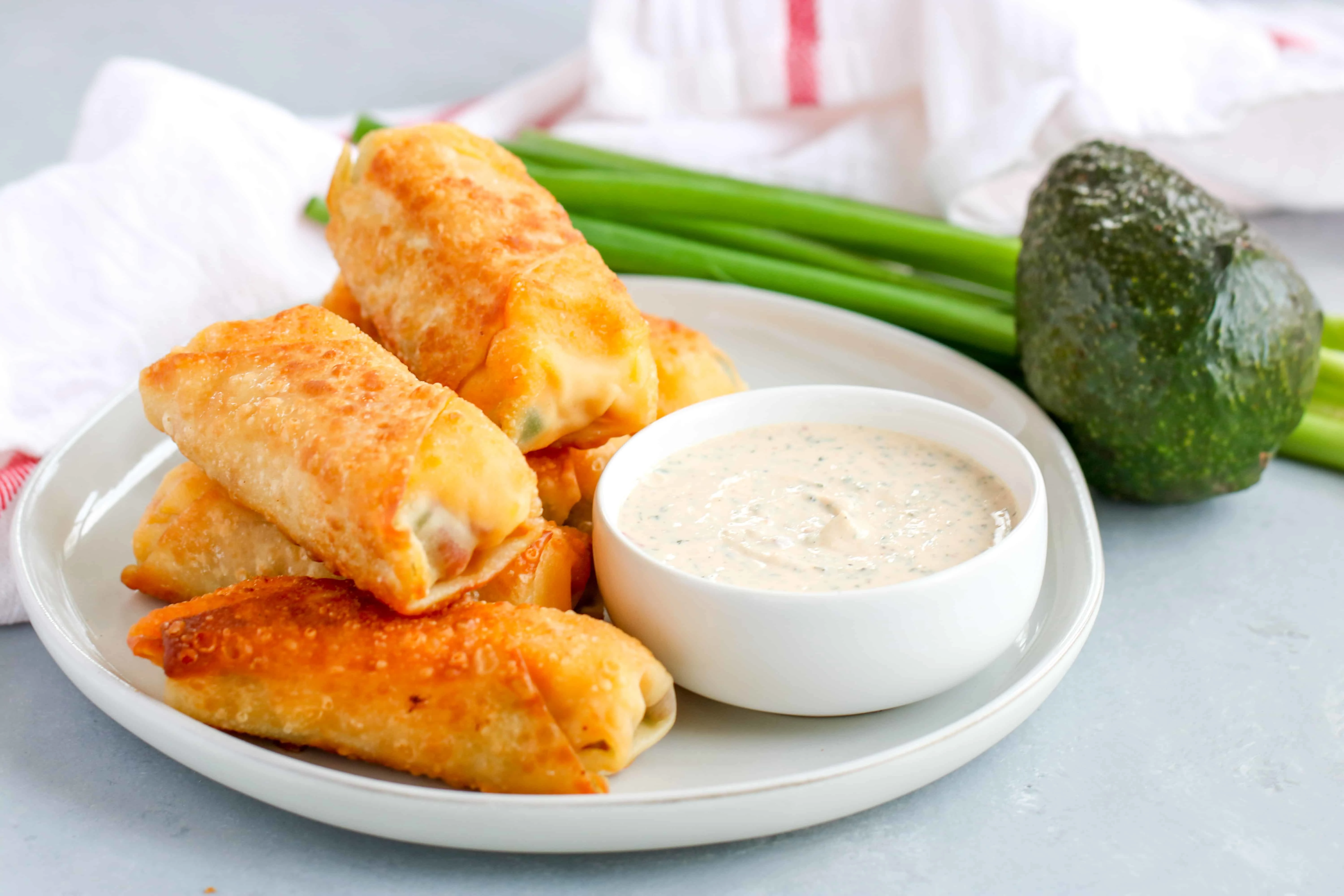 My favorite dip to use for these egg rolls has to be this Chipotle Greek Yogurt Ranch Dip. It's spicy, healthier than other ranch options, and will be addictive!
They don't necessarily need a dip, but this combination puts it over the top! Feel free to try regular ranch dip for kids or those that don't like spicy.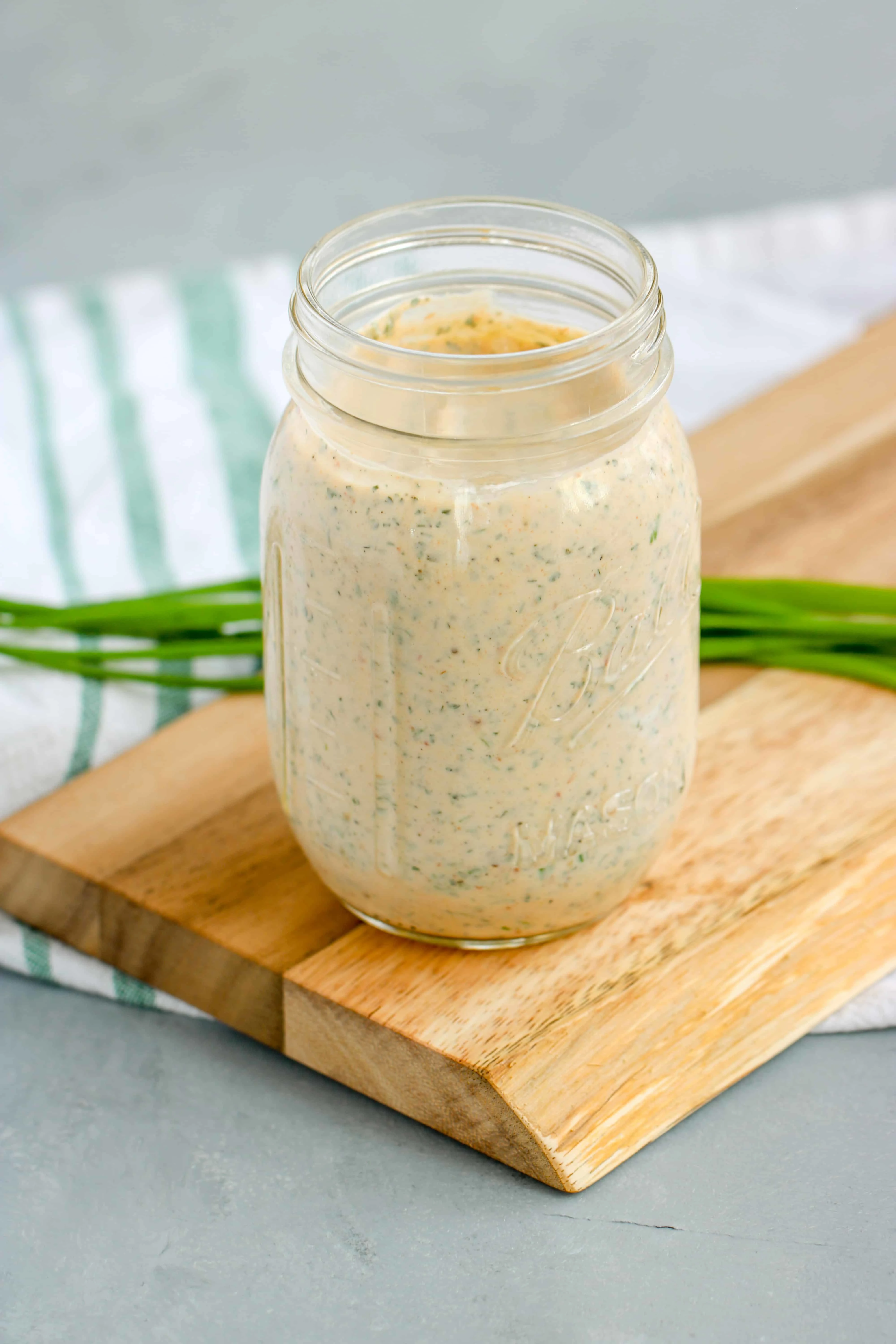 The first time I rolled egg rolls was a little intimidating, but it really can be easy! You'll want to put down the wrapper with the corners facing 12, 3, 6, and 9 when you're looking at it.
You'll put the ingredients a little below half, then roll the bottom corner over the ingredients. Start to roll that bottom edge and ingredients towards the top corner. You'll then grab both of the corners on the side and lay them over the middle.
Continue rolling towards the top. Before closing, use a little water to place on both sides of the top corner to help seal the egg roll. Roll all the way up and you're all set! I like rolling all of them before frying to make it easier to batch together.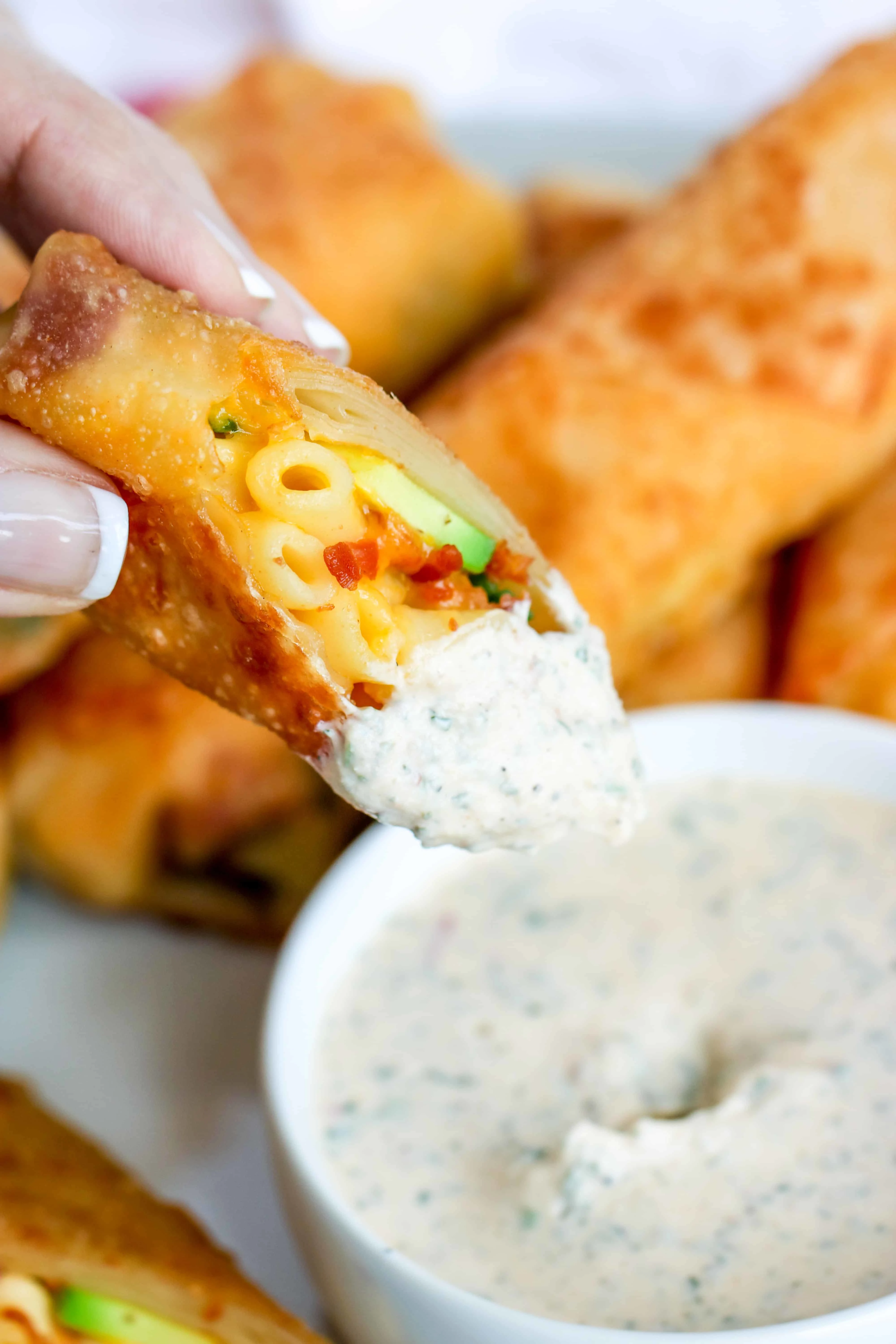 Try out these gluten free Egg Roll Wrappers if you can't have gluten!
Looking for other tailgate recipe ideas? Why not try this Old Bay Trail Mix, Mediterranean Seven Layer Dip, Chipotle Peach Meatballs or this Philly Cheesecake Dip!
Be sure to enjoy and tag me with #theculinarycompass on Instagram if you make this!