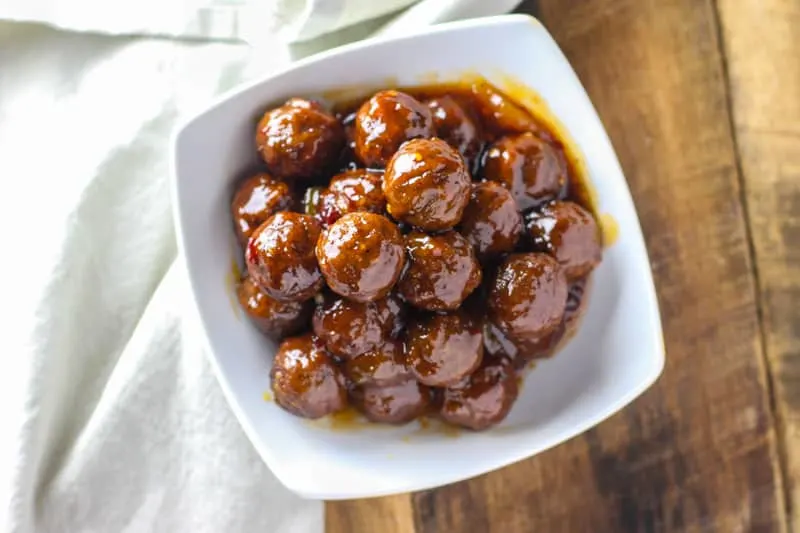 GUYS. These Chipotle Peach Meatballs have made their way into my life and I never want them to leave.
The sweet and spicy chipotle peach barbecue sauce could possibly be my new favorite and I want to put it on everything.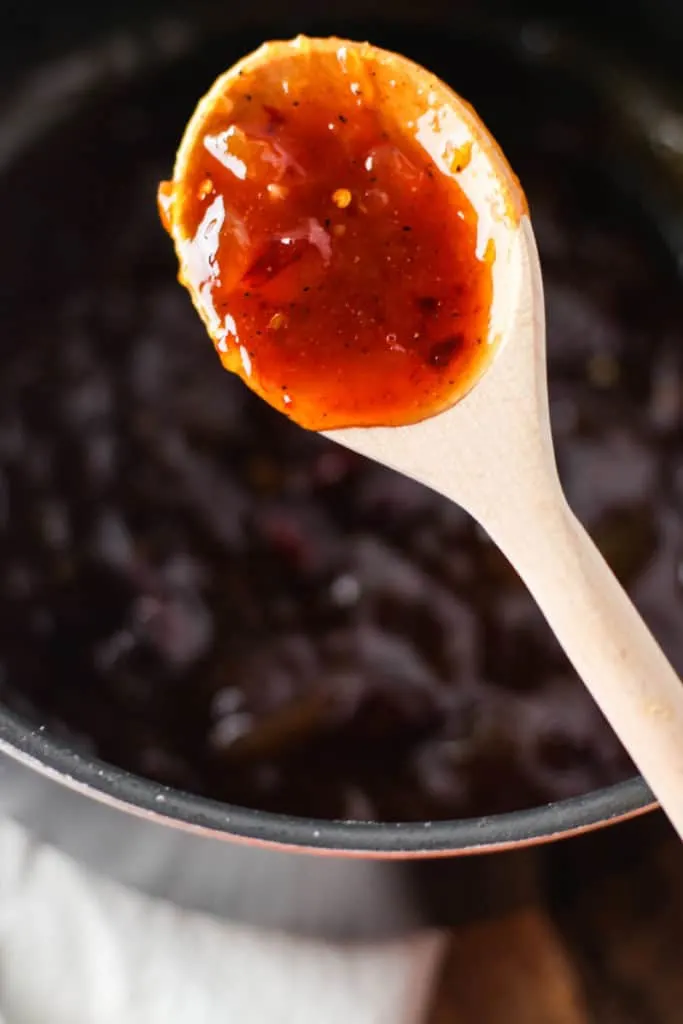 It goes perfectly with some cocktail meatballs to make THE single most addicting appetizer ever.
While I was making them, I probably ate half of what I made just because I wanted to keep "taste testing" to make sure they were okay.
Of course they were and that's the reason there are so few in the pictures. SORRY NOT SORRY. << aggressive, but in a loving way I promise.
This sauce could go on just about anything. It's sweet and spicy and addicting.
The chipotle peppers add some incredible heat to the sauce while the peach preserves mellow it out to make a sauce you'll want to come back to again and again.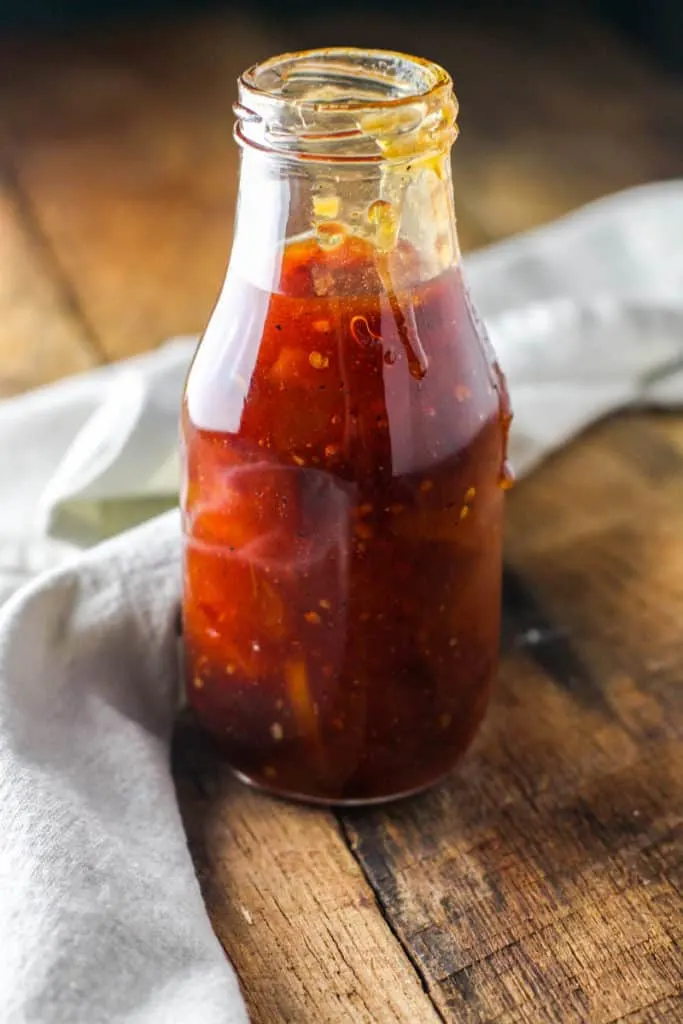 I will say that the more peppers you add the spicer it'll get. I actually added some of the adobo sauce that the peppers came in to really add a kick so if spicy is something that you like, do that!
Another note, if you want to make this ahead of time, the longer you let it rest, the spicier it's going to get!
I (somehow) had leftovers after making this the first time and ate them the next day for lunch with a more notable kick!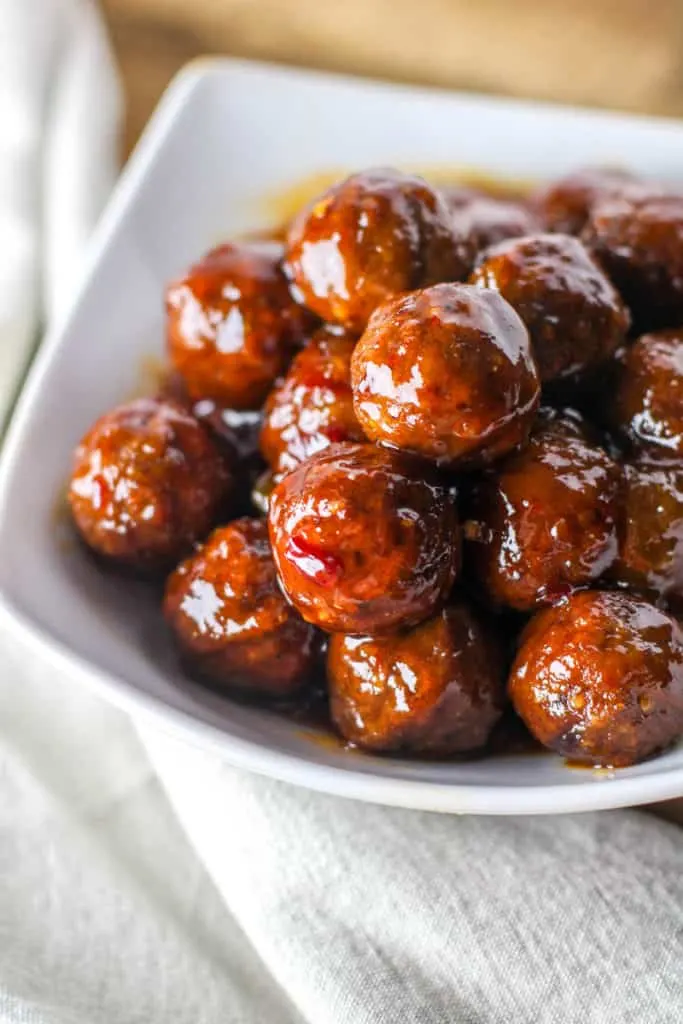 Just keep that in mind if you're prepping for a tailgate or as an appetizer for a party.
You can totally prep ahead, but I'd recommend one pepper if you don't want to blow everyone away with the heat.
Something I really want to try is to make the chipotle peach barbecue sauce and add it to cream cheese to make a creamy, spicy, sweet dip! PLEASE let me know if you end up trying that!!
If you're looking for more tailgating appetizers, why not check out this Mediterranean Seven Layer Dip or these Veggie Spring Rolls with Sweet Chili Sauce!