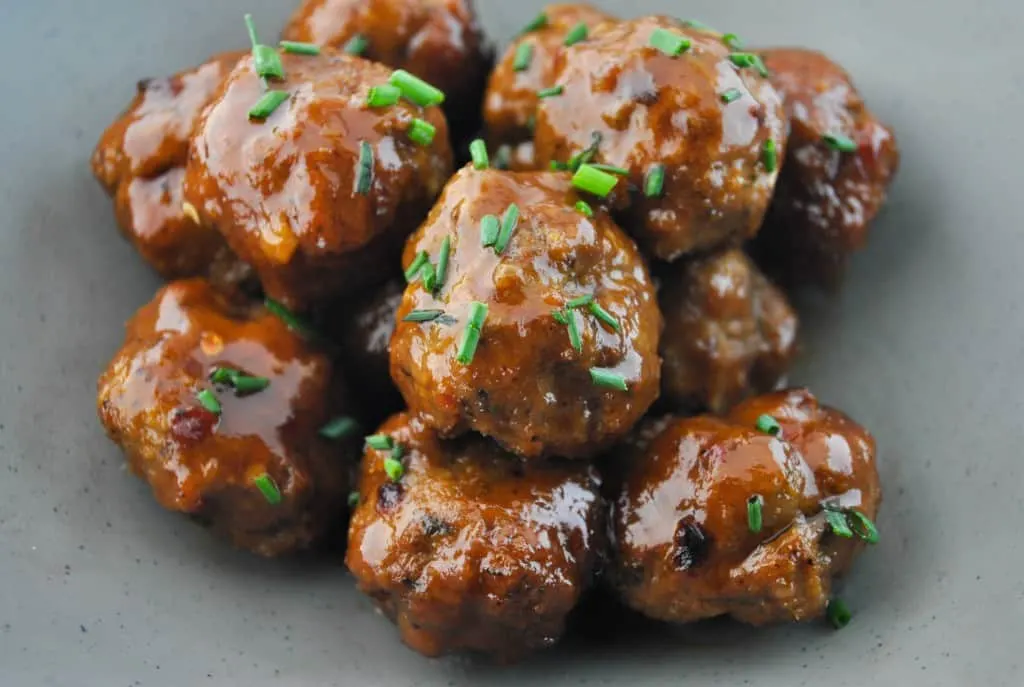 Meatballs are one of those things that make an awesome base. You can throw some barbecue or marinara on them or eat them plain. I personally recommend this Maple Brown Sugar BBQ Sauce I made in the last post. ?
They are also perfect for an appetizer or as a part of an entree. It's such an easy dish to whip up for a pot luck or as hors d'oeuvres for a dinner party.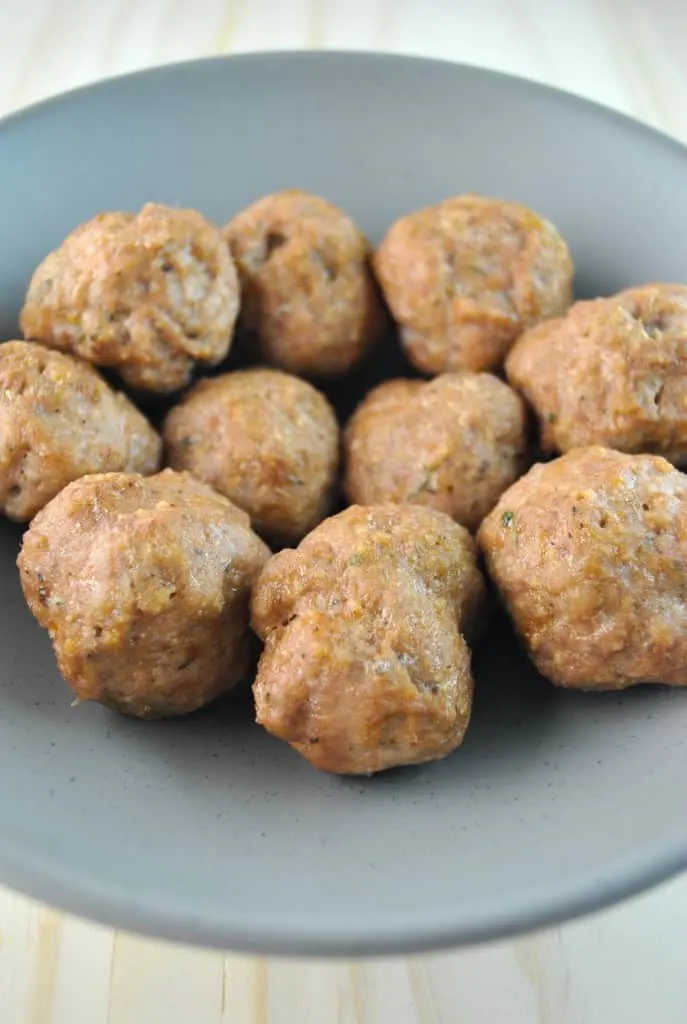 You can also rest easy because they're made from turkey AND they're baked. So they're somewhat healthy…
They've got this awesome Italian flavor from the herbs and the breadcrumbs. Cut back to 1/2 cup on the breadcrumbs if you're looking for meatballs that are more neutral in terms of flavor.

Adapted from
Diethood
.