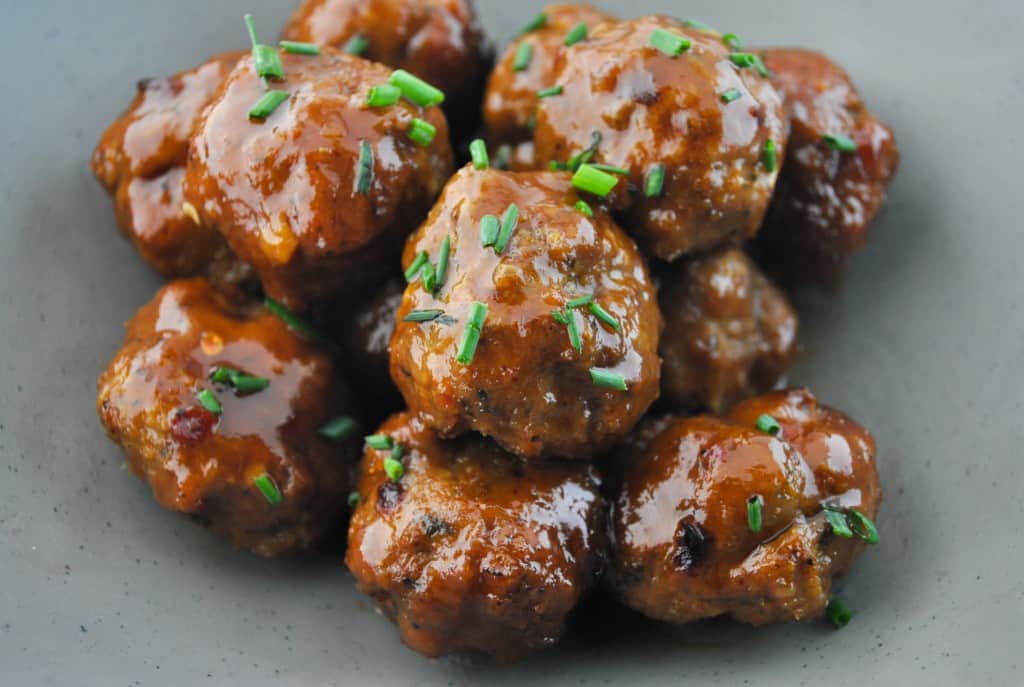 Meatballs are one of those things that make an awesome base. You can throw some barbecue or marinara on them or eat them plain. I personally recommend this Maple Brown Sugar BBQ Sauce I made in the last post. ?
They are also perfect for an appetizer or as a part of an entree. It's such an easy dish to whip up for a pot luck or as hors d'oeuvres for a dinner party.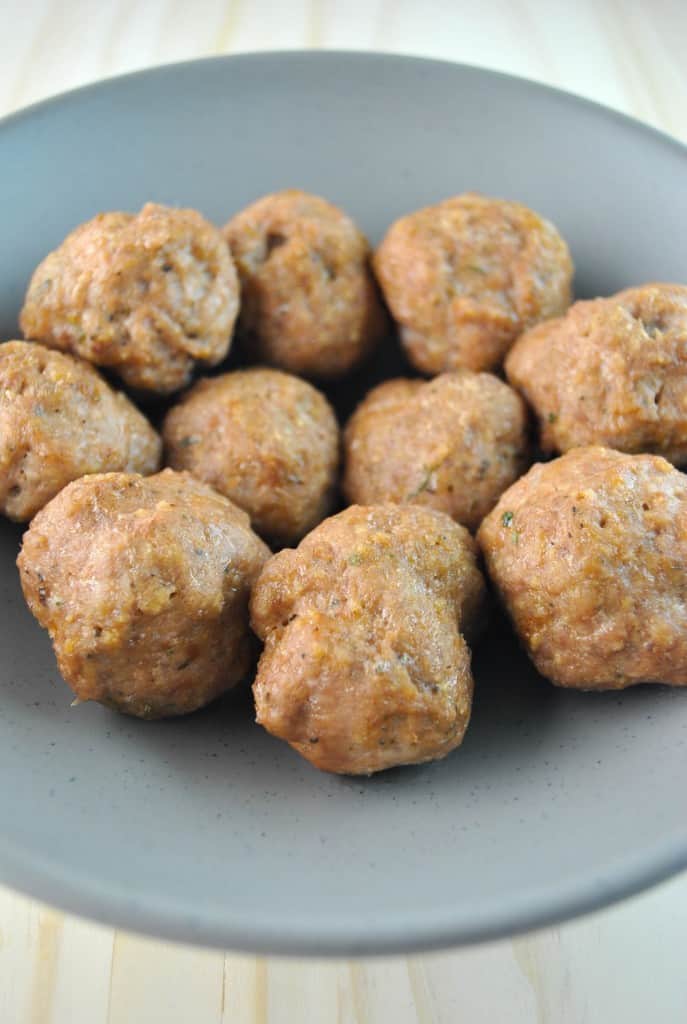 You can also rest easy because they're made from turkey AND they're baked. So they're somewhat healthy…
They've got this awesome Italian flavor from the herbs and the breadcrumbs. Cut back to 1/2 cup on the breadcrumbs if you're looking for meatballs that are more neutral in terms of flavor.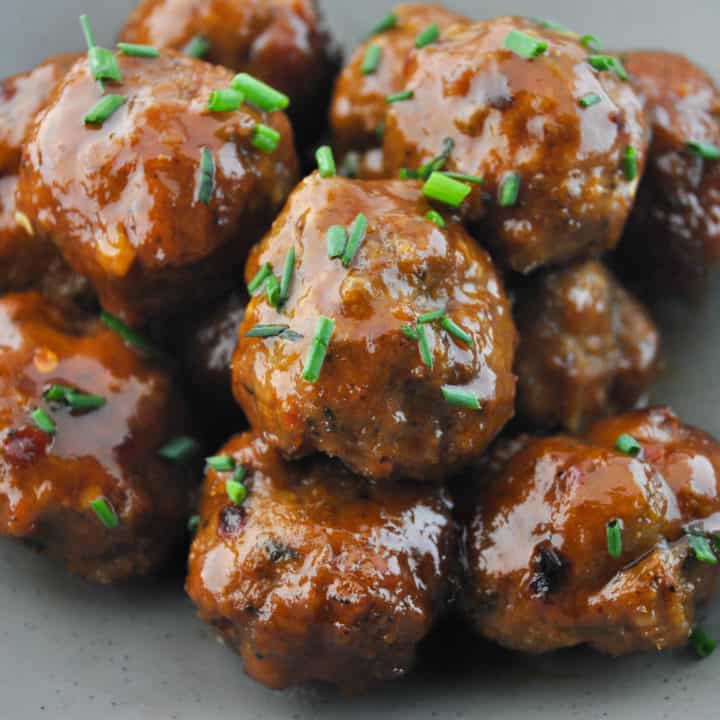 Quick Baked Turkey Meatballs
Yield: 30-35 meatballs

Prep Time: 15 minutes

Cook Time: 20 minutes

Total Time: 35 minutes

Light baked turkey meatballs perfect for an appetizer or to use as a part of an entree.
Ingredients
2 lb ground turkey
3/4 cup italian style breadcrumbs
1 egg, beaten
1 teaspoon oregano
1/4 teaspoon thyme
1/4 teaspoon garlic powder
1 teaspoon paprika
1/2 teaspoon salt
1/4 teaspoon pepper
Instructions
Preheat oven to 350.
Set a wire rack over a baking sheet.
Combine ingredients in a medium bowl until thoroughly mixed.
Use a spoon or ice cream scoop to evenly measure out meatball sizes. Roll into a ball and place on wire rack. You'll most likely need to bake in two batches. Place extras on a plate until ready to cook.
Bake 18-20 minutes or until cooked through.

Adapted from Diethood.