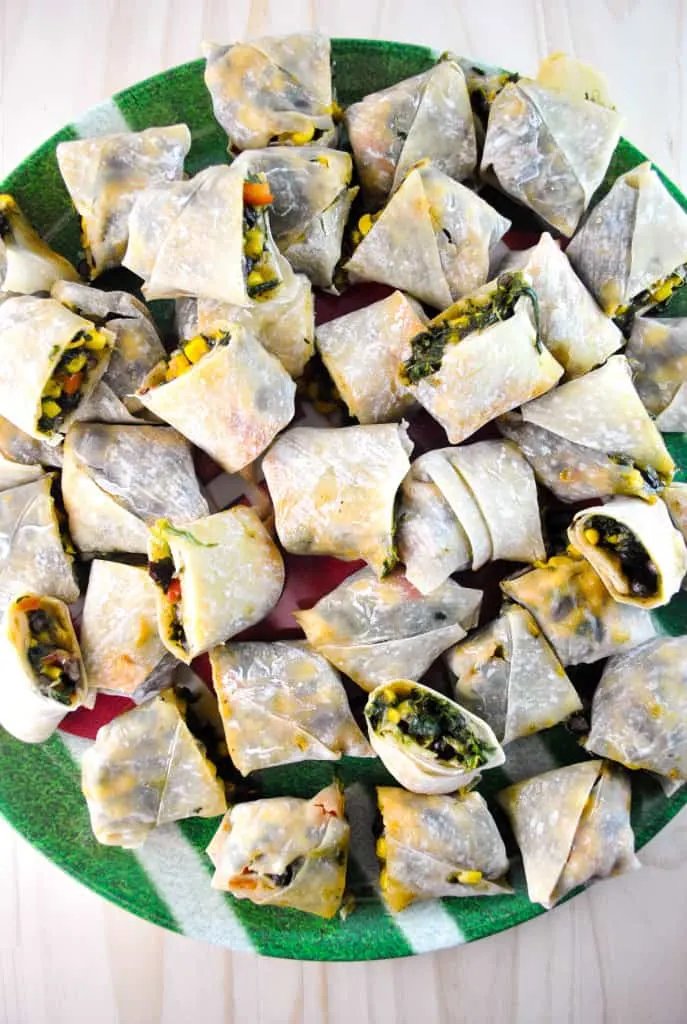 These Baked Southwestern Egg Rolls have been a staple in my house for years. My mom always requests them anytime we have a party in our neighborhood or host an event at our house. They're aren't terribly hard to put together, but it requires some work to wrap all of the egg rolls. Once you get the hang of it, there's no looking back.
I always take them and put one of the short side corners facing towards you so it is sitting diagonally. Take about 2 tablespoons of the filling and put them about two inches away from that corner in the shooting the gap between either side. Pull the corner that is next to you and fold it over the filling and pull tight. Start rolling and pull either end up towards the center. Continue rolling until the last corner. Have a glass of water ready and dip your fingers in it and wipe the inside of the last corner so it'll stick to the rest of the egg roll.
Ta-da! You've done it! Now celebrate by eating allllll of the egg rolls.
Check out this link for the rest of the appetizers I made for the Super Bowl.

Adapted from
Annie's Eats
.