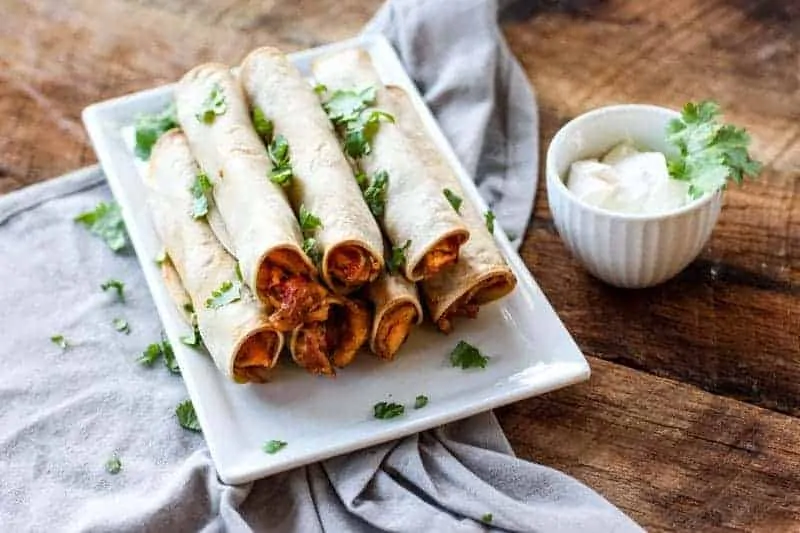 These Baked Chicken Taquitos are perfect for any occasion! I love making them just as appetizers for a night with friends or as a big side dish for a fun night with family.
I also love that they're baked so they're slightly healthier than the ones you get at the local gas station. ? Oh how the days of eating have changed since college!
They're also jammed packed with some veggies and herbs to make the insides really flavorful. You couldn't have a taquitos without a good amount of cheese so that's added into the mixture to really give you a cheesy bite.
I personally love serving it with sour cream that's mixed with lime juice to add a little acid to balance out those deep herbs and cheesy bites. You can also serve them with your favorite salsa!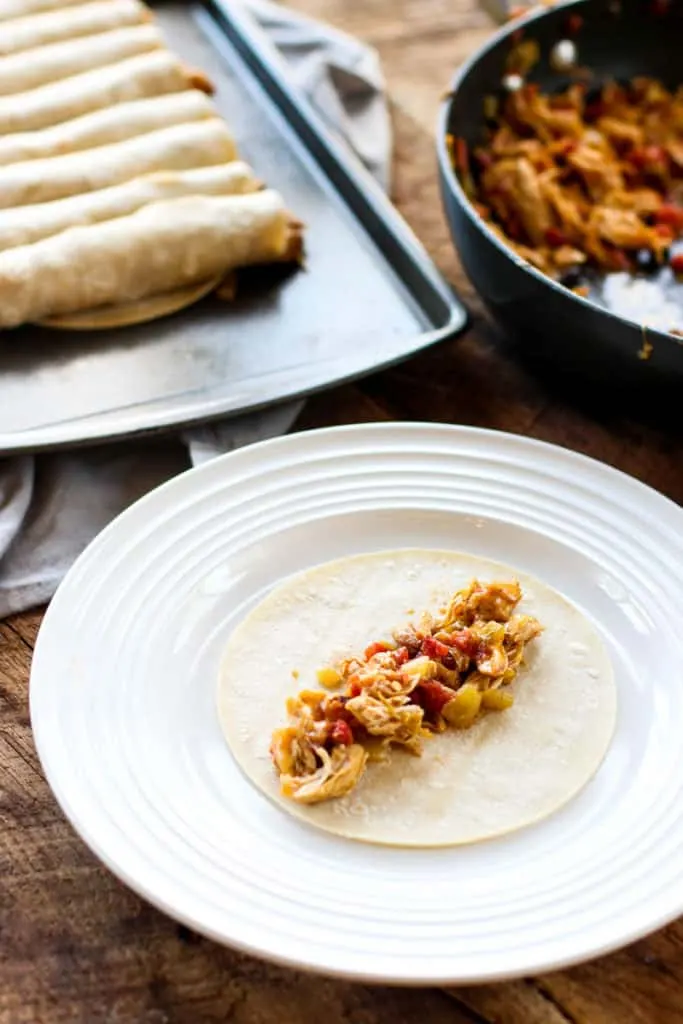 If you decide to use corn tortillas, they're definitely more prone to cracking. I usually put a wet paper towel over a stack of them and microwave them for about 30 seconds to make them a little more pliable.
You can always use flour tortillas if those are more up your alley! I still use the paper towel trick on those too just to make it a little easier.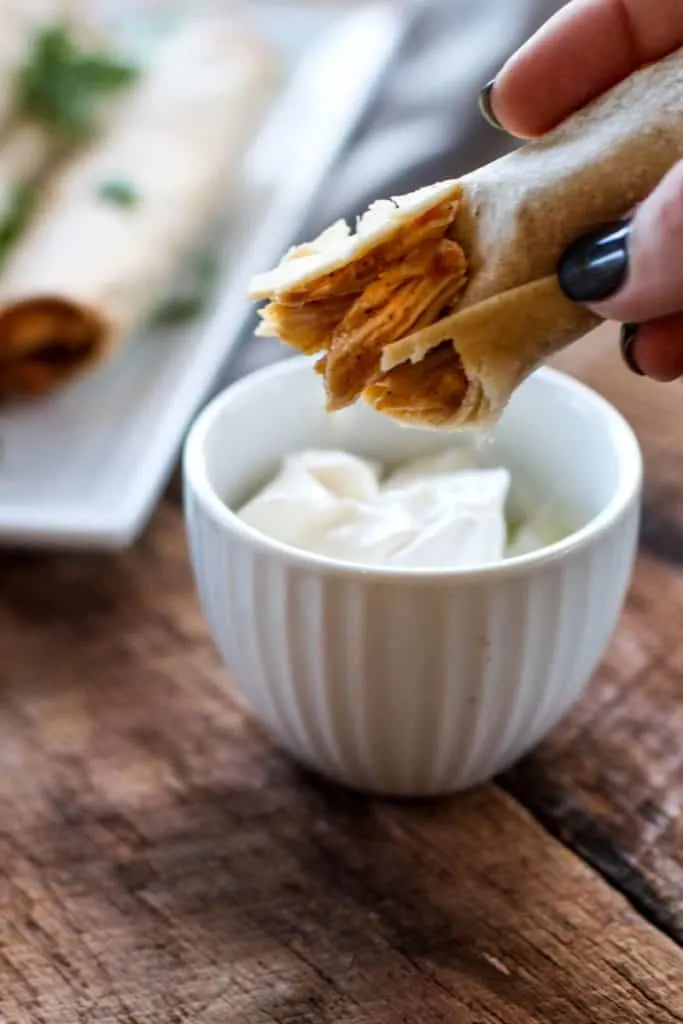 I love that they're also so versatile so you can add a little of whatever you're feeling that day! Try adding a little corn, black beans, and spinach instead of chicken for a meatless option!