This Baked Chicken Caprese is full of bright summery flavors and is so easy to throw together!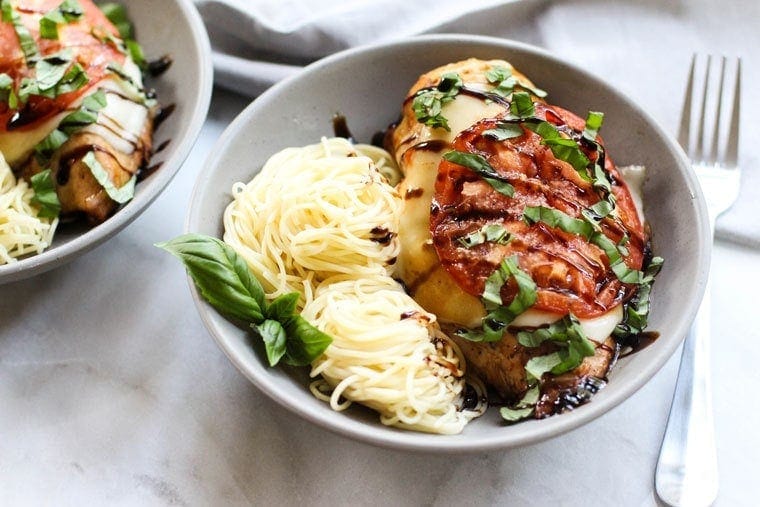 I don't know about you, but love anything with a tomato, basil, mozzarella, and of course, balsamic. When the summer comes around and the basil plant is overflowing and tomatoes are all but falling off the vine, caprese salads are my go-to. You just can't beat the brightness of those flavors!
These flavors are awesome with chicken that's marinated in balsamic vinegar. I just threw some balsamic vinegar, olive oil, and some salt in pepper in a gallon bag with the chicken breasts just to give the chicken a little more flavor. About 30 minutes is perfect, but you can get away with just 15 minutes if you're strapped for time!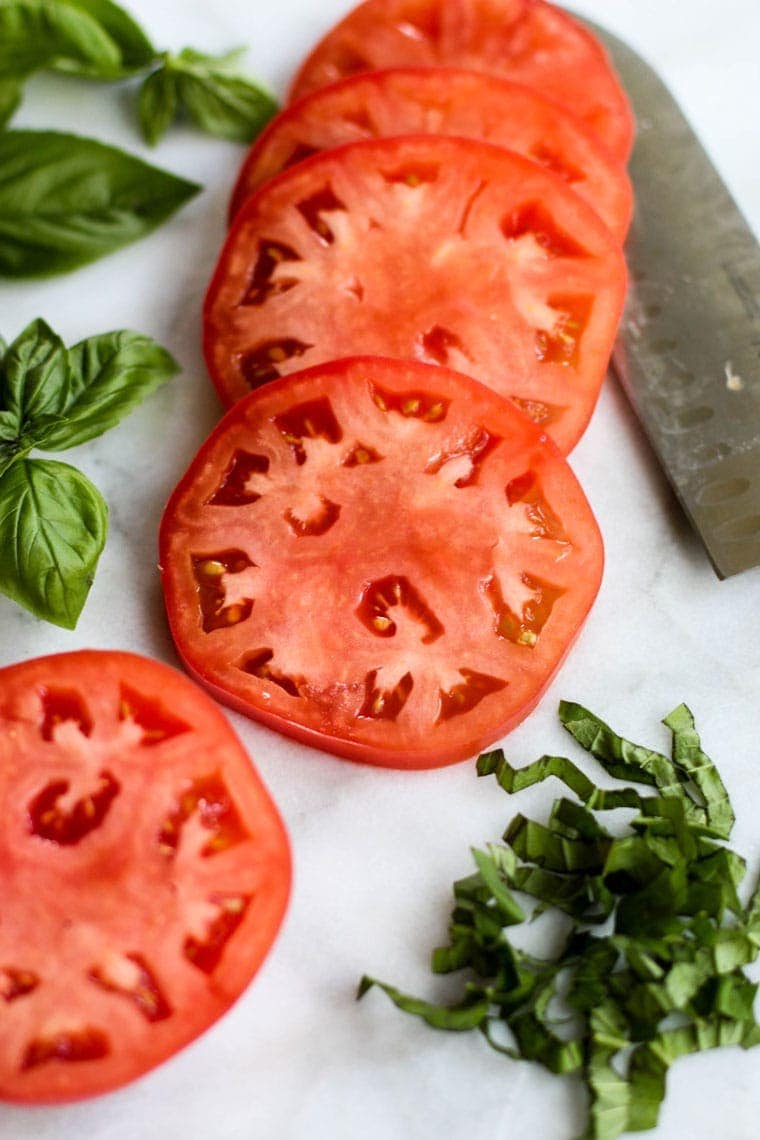 Between the marinade and baking the chicken, it comes out so tender and juicy. Make sure that the internal temperature reaches 165° before you add the mozzarella and tomatoes on top though! It should take around 30 minutes in the oven at 400°, but you know how particular those get sometimes. If you add the mozzarella too soon, it melts straight to the pan which is just a party foul for everyone involved.
The great part about this recipe is that you can eat it by itself, on a salad, in a wrap, or with some pasta on the side! I opted for some angel hair on the side because, well, it's pasta. The chicken ends up so juicy that you don't even need a sauce for the pasta for it to still go well together.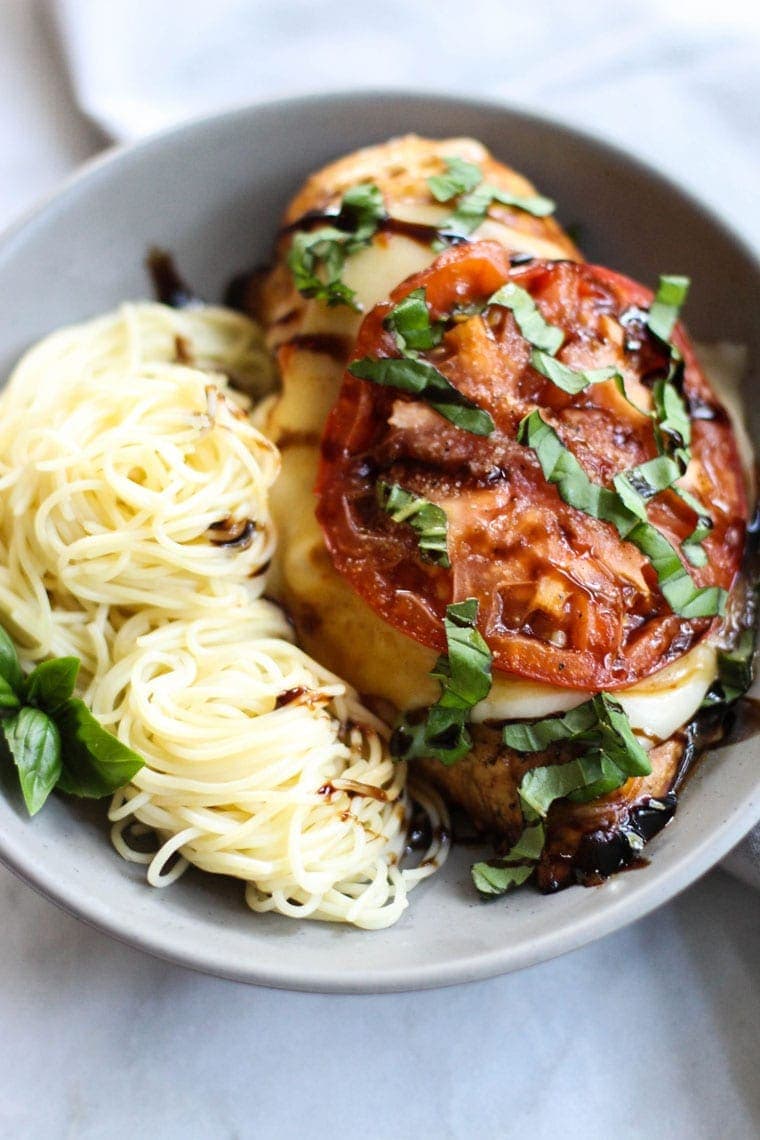 This recipe calls for a balsamic glaze if you have it. I've started to use that to save time instead of having to reduce balsamic vinegar every time you want to use it. If you want to learn how to make it, read through this Rustic Pizza with Goat Cheese andBalsamic Reduction recipe! (Also, make the recipe. SO, so good)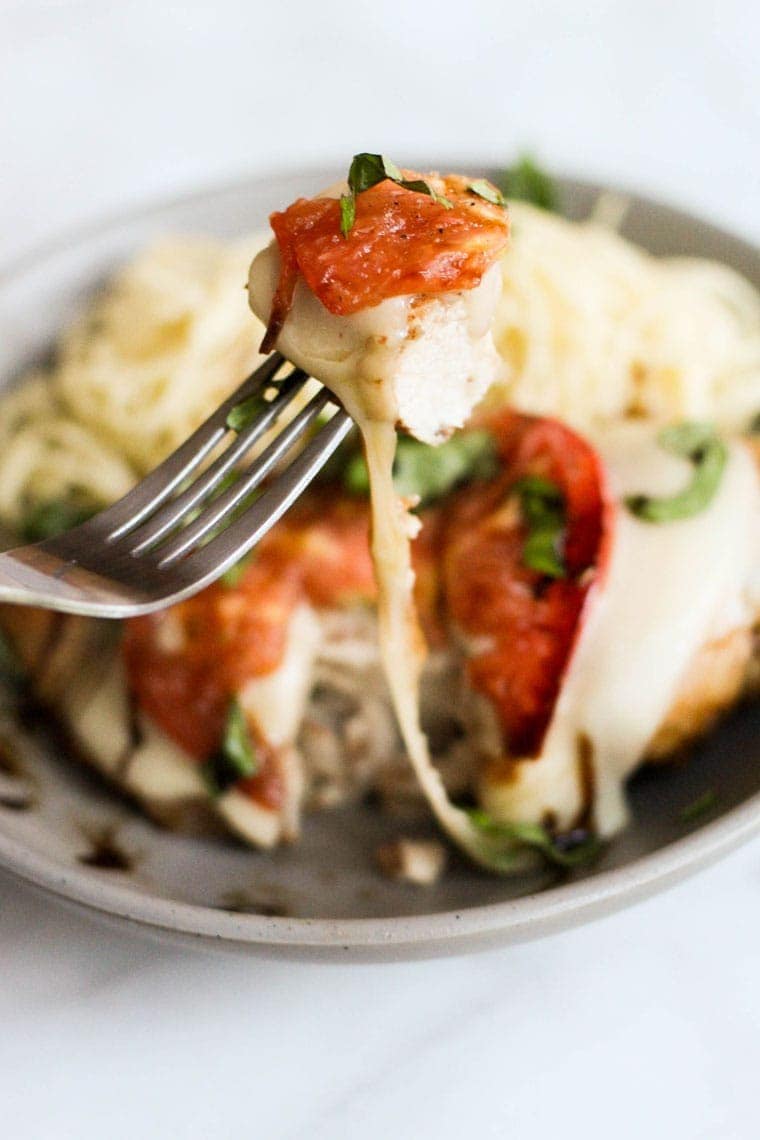 I mean, come on you guys. Who can resist those mozzarella cheese strings?!