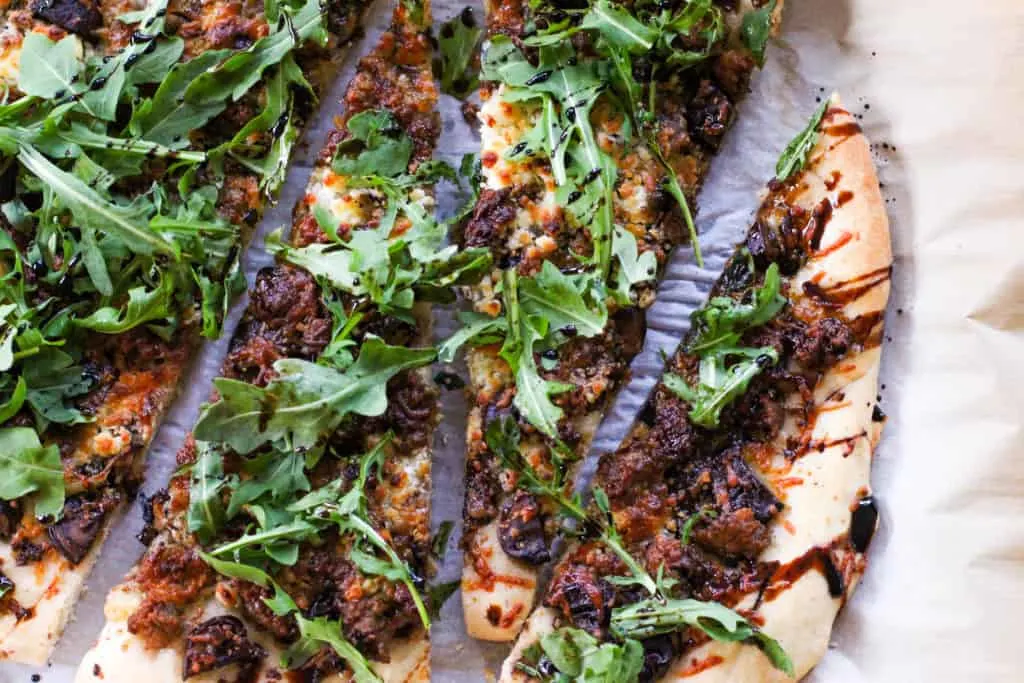 I don't know about you, but pizza is my weakness. I absolutely love pizza and all of the amazing combinations that it can be. I decided to take inspiration from one of my favorite pizza places for this combination and have fallen head over heels in love with it.
I'm calling it a Rustic Pizza because of all of the amazing earthy flavors this pizza has. Add some caramelized onions, mushrooms, crumbled sausage, mozzarella AND goat cheese then go ahead and top with some arugula and drizzle with a balsamic reduction. I'll give you a second to take that all in…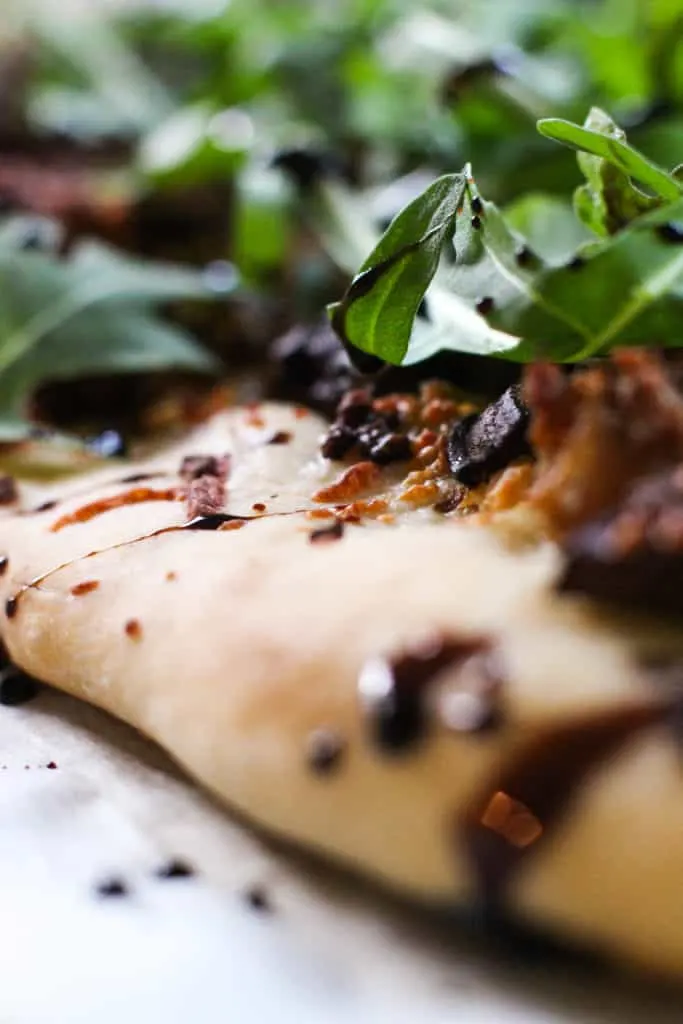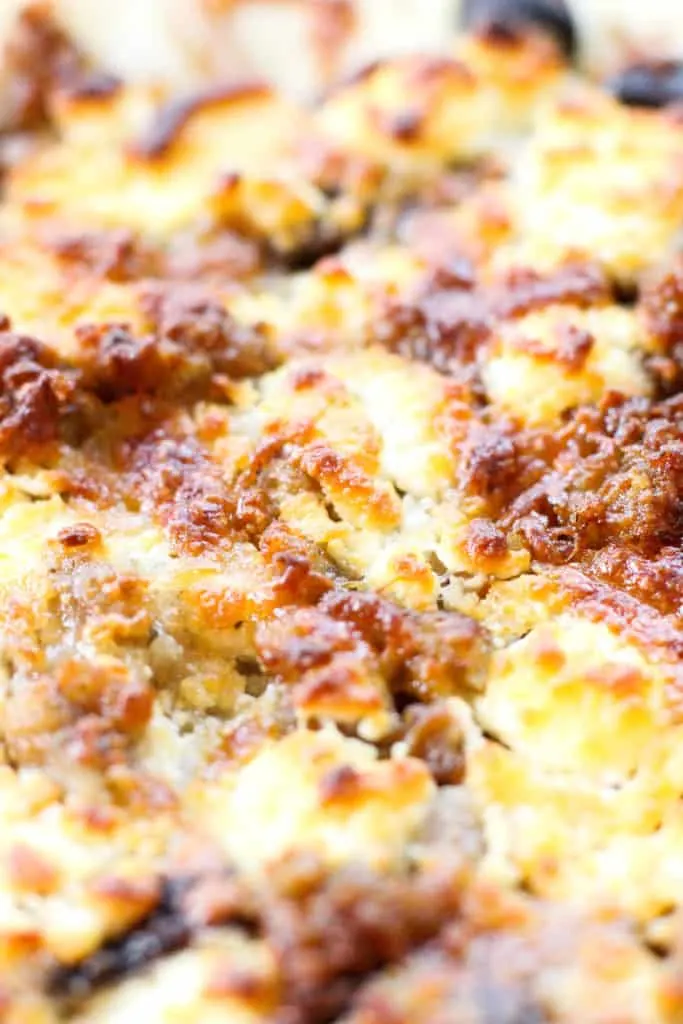 The combination of the mozzarella and the goat cheese make for this awesome gooey, smoky, and cheesy combination that go perfectly with the caramelized onions and mushrooms. I haven't always been the biggest goat cheese fan, but this is a perfect way to introduce the flavors to your palate. It's subtle, but adds so much depth to the flavor. You'll thank me once you try it!
There also isn't a sauce for this pizza, but it doesn't need it. Just add a little olive oil and S+P top with the rest of the ingredients. There's enough flavor there that you won't miss a sauce.
I'm convinced that this would also make the most amazing breakfast pizza. Imagine it now. Crack a few eggs on top of the cheese and let them cook so they're nice and over easy. Pretty sure that would be next level. Please let me know if you #putaneggonit and show it off on Instagram!
You can even cut this into small squares and serve it as an appetizer. I'm mostly just all about trying to eat this at as many meal and occasions I can. Try it and I'm sure you'll agree!

Dough adapted from
Half Baked Harvest
.