This Beer Cheese Dip is incredibly easy to make and only takes three ingredients. Serve it with some warm pretzels and you have an appetizer ready for any day.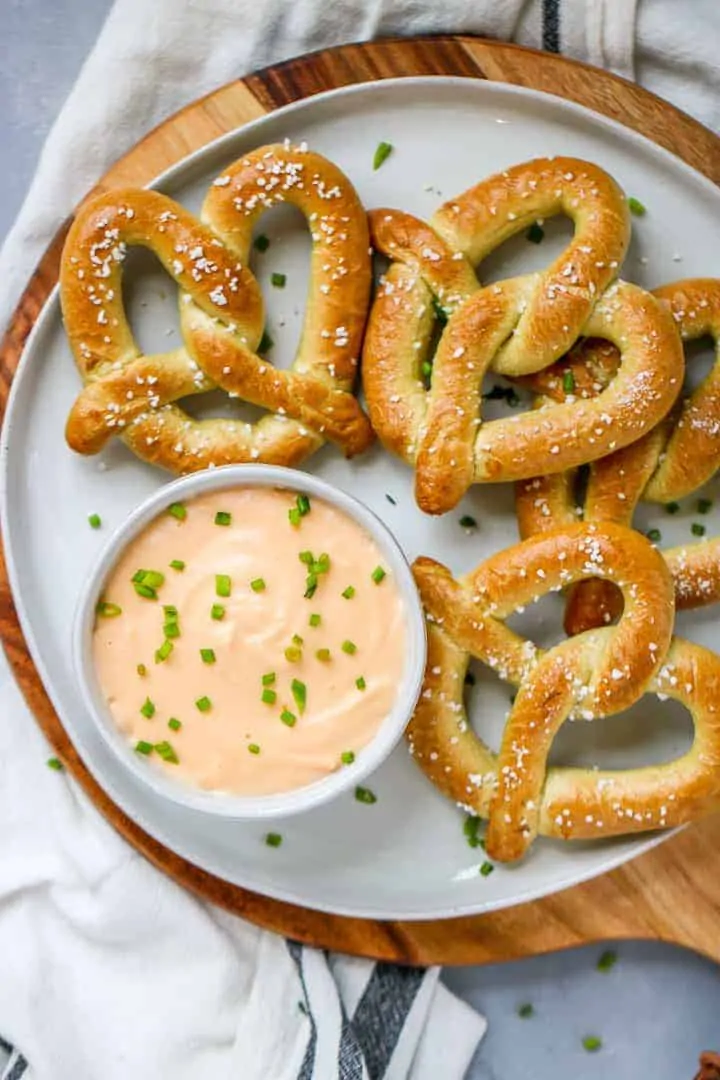 Beer Cheese Dip
I don't know about you, but beer cheese dip is one of my all time favorite appetizers. It's always so creamy and full of flavor without being too heavy. I always figured it was this long, arduous process to create the perfect consistency.
The good news is after a little trial and error, I found the easiest way to make it at home. Sure, you could make a roux and use some fancy cheese and spices, but sometimes you just need something quick and easy.
I'll be the first to say that you could even make your own pretzels to serve with, but hi frozen section. We love you.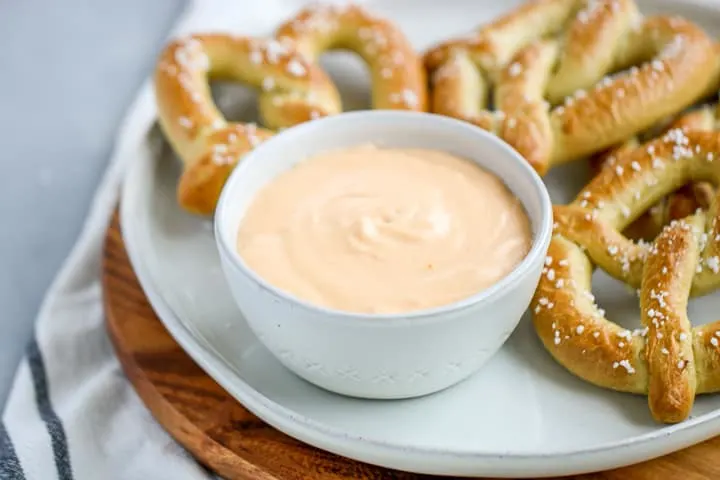 Something to keep in mind is the audience you're serving this dip to. If you have a ton of children around who are eating it, maybe use something milder and lighter in flavor.
If you'll be around a ton of beer lovers, add something with a ton of hops to give it that extra flavor. I'm a big fan of using Bell's Two Hearted Ale here for enough flavor without it being too overwhelming.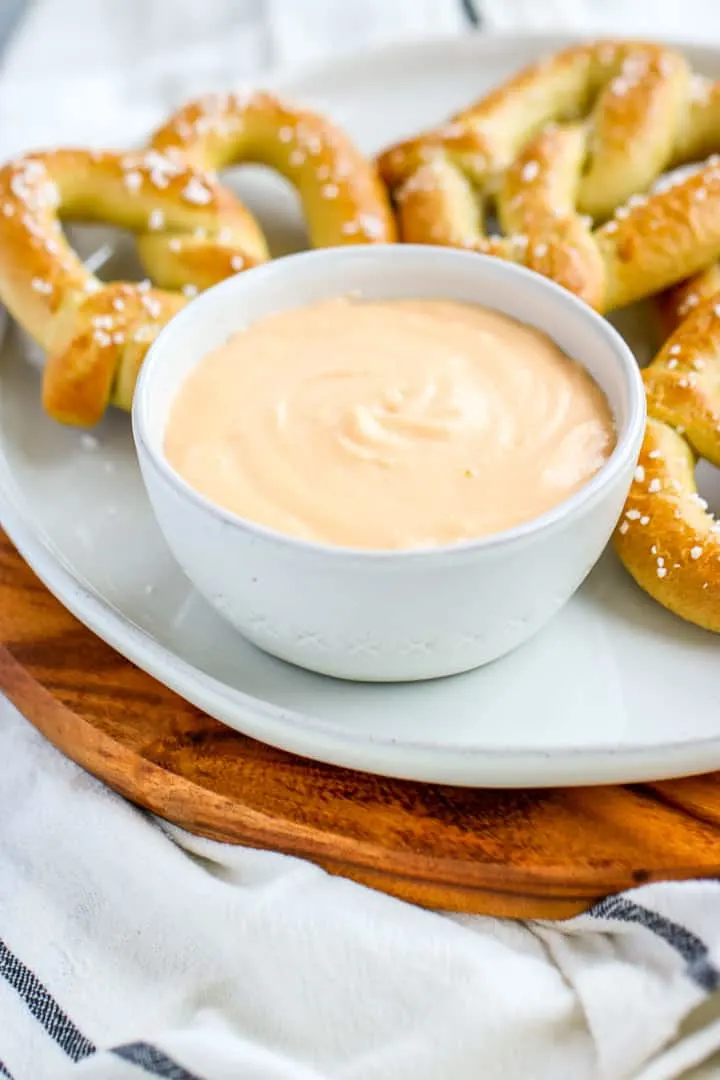 Other toppings for this Easy Beer Cheese Dip:
Chives or green onions add a great crunch to the dip
Slice up some jalapeños or some green chilies to add a little heat and depth
Chop up some bacon to make it extra savory!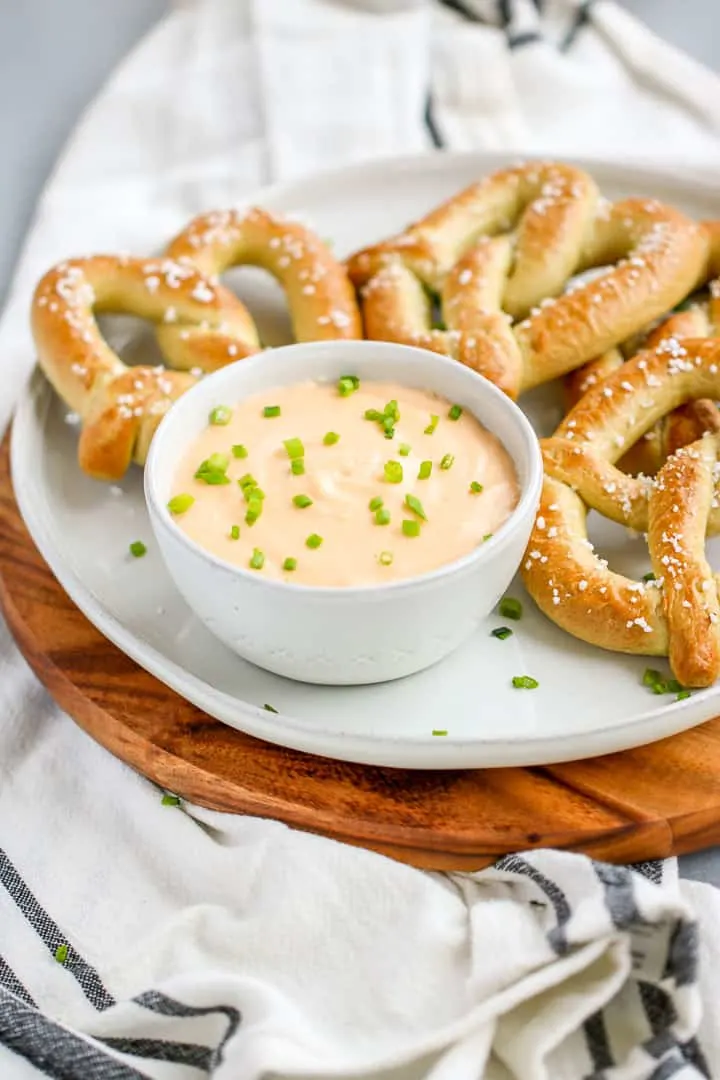 Tips for making Beer Cheese Dip:
Simmer the beer first to cook off some of the alcohol and to help make the cream cheese melt easier.
Add in the shredded cheddar a handful at a time to make sure the sauce doesn't clump together.
Try using different types of cheeses to create new flavors. Maybe a Mexican blend and Dos Equis for something light!
Are you looking for more dips ideas? Check out these options:
Be sure to enjoy and tag me with #theculinarycompass on Instagram if you make this!