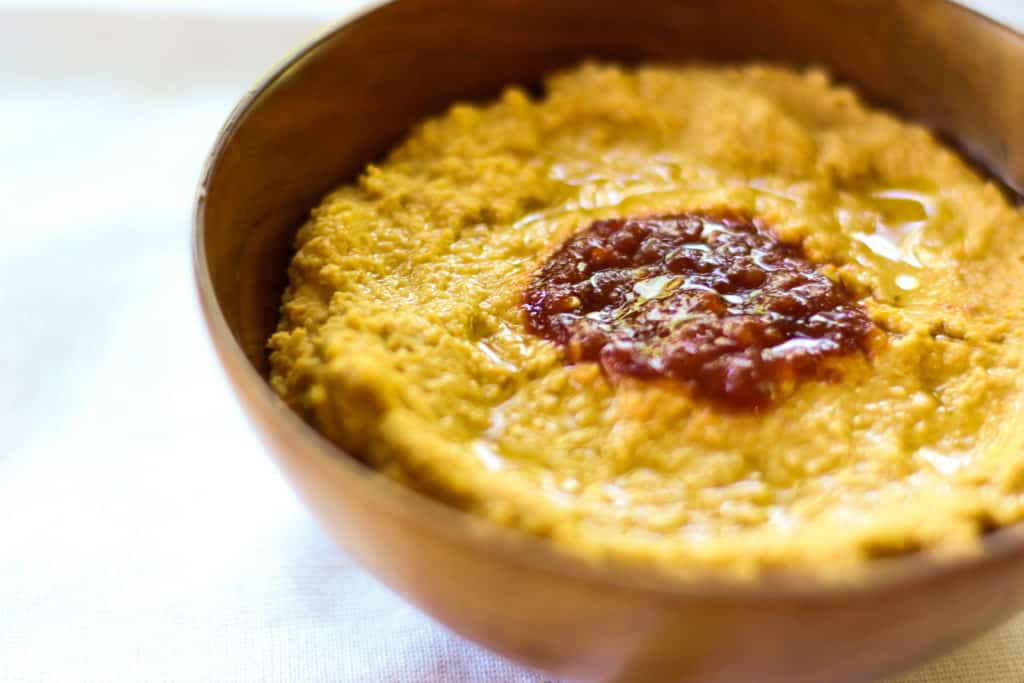 I am a huge fan of hummus and this homemade Sambal Hummus is definitely my latest addiction. It's creamy and has heat from the sambal oelek that gives it a great kick. Not spicy enough? Dip from the pool of sambal that you put in the middle to meet your spice needs.
If you haven't noticed, I'm on this huge sambal oelek kick right now and I'm just riding this high for now. Please reference here, here, and maybe here too. No shame in my spice game.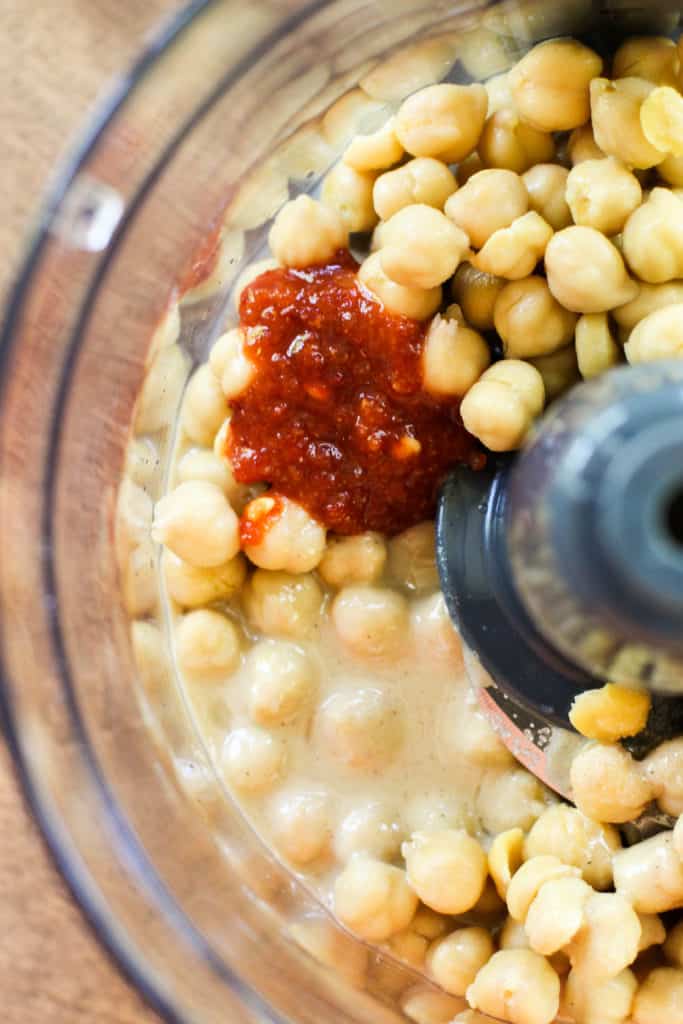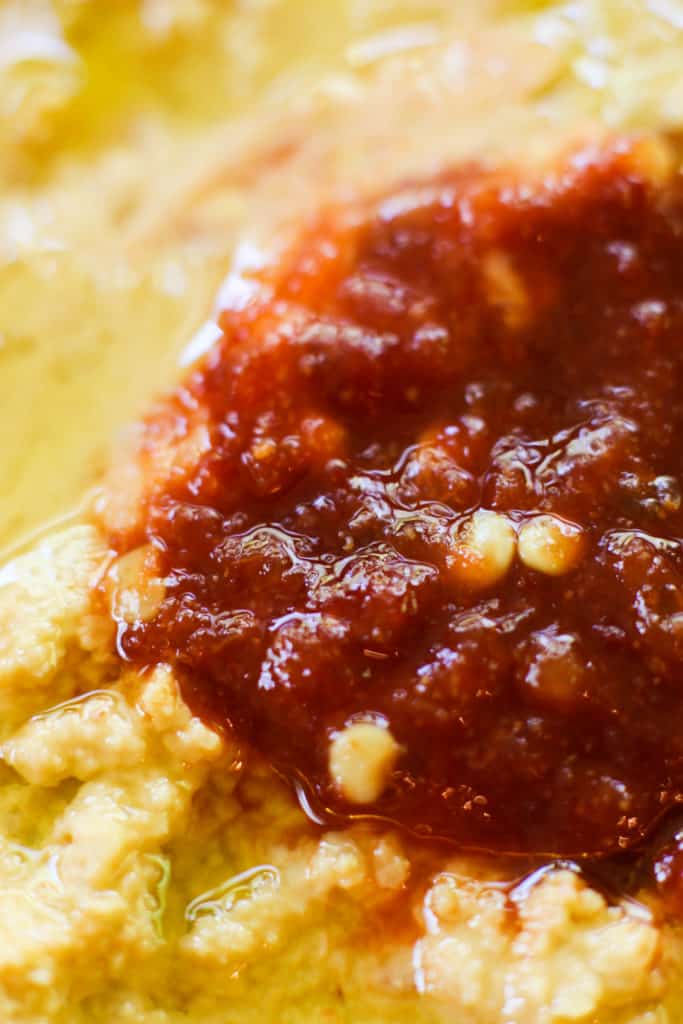 I definitely recommend that you invest in some sambal if you haven't already. It's red and comes in the small jar with a green top that's usually right next to the Sriracha. I use it on the same things I put Sriracha on… so just about everything.
It's filled with great ingredients like several types of chilies, ginger, and rice vinegar. There might be some shrimp paste and fish sauce too, but don't let that scare you! All of the different ingredients give it a few layers of flavor where Sriracha, while amazing, is more one note.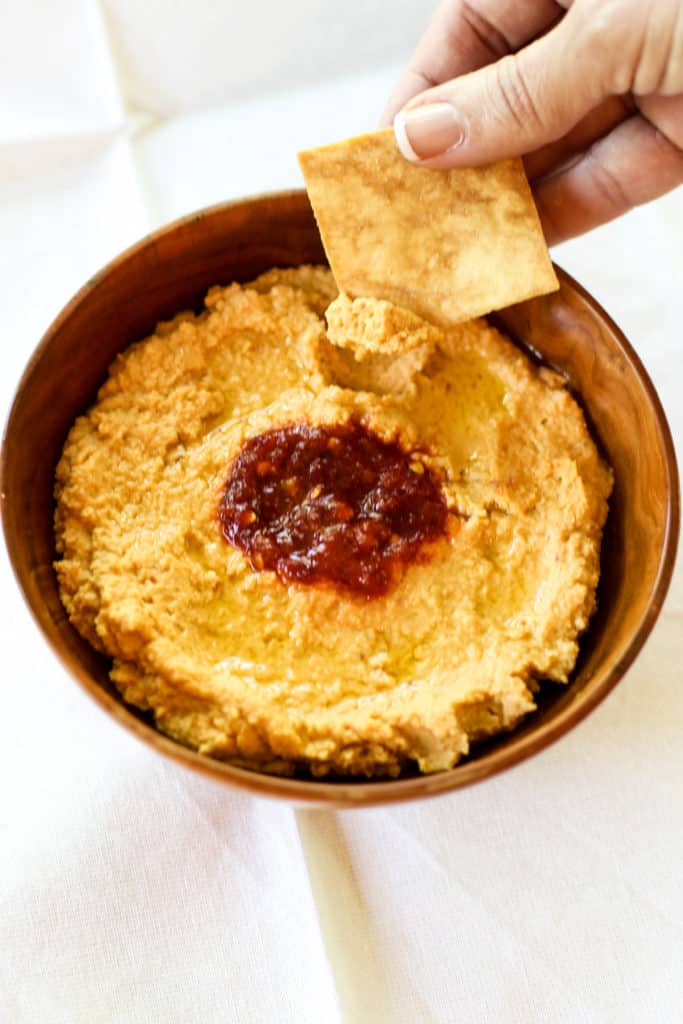 If you don't finish the sambal hummus in the first sitting (I have a hard time doing this), the heat builds, making it spicier and spicier each time you go back. I love taking it as a snack for work with some carrots and cut up cucumbers. My other recent obsession is using it as a spread for a wrap. Sometimes we all need to break from the typical condiments and avoid mayo and mustard.
I know the new trend is to shell the chickpeas, but sometimes we don't have time for that. Just throw the can in the food processor with the spices and go to town. The amount of sambal in the recipe is enough for heat, not spice. Add more if you want to make the Spice Girls proud and spice up your life!
And while I should be embarrassed about a Spice Girl reference… I'm totally not.