This Chorizo Cheese Dip recipe will be a new favorite appetizer. Its creamy queso and spicy flavors come together to make you want to come back for seconds!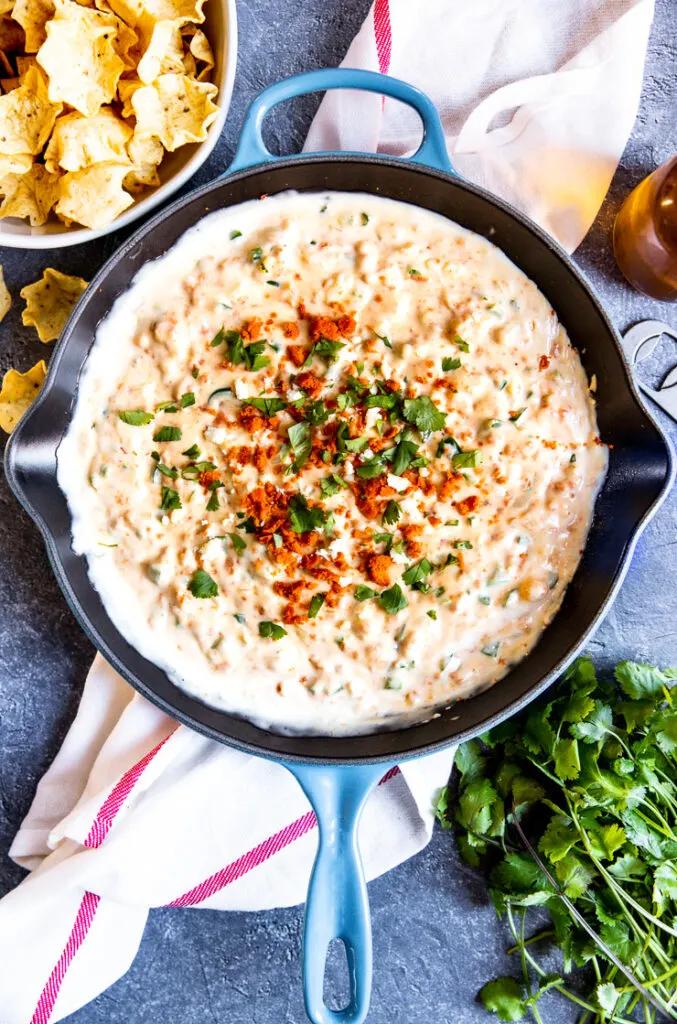 Chorizo Cheese Dip
Chorizo Cheese Dip is sure to be a hit at any event. I know my favorite dish at my local Mexican restaurant is always the creamy chorizo dip so recreating it at home was a must.
There's a slight kick to it from the chorizo, but it's mild when combined with the delicious cheese and tortilla chips. It's got a creamy texture and is always delicious!
This dip is inspired by the delightful choriqueso or queso fundido which is a hot Mexican cheese dip with chorizo that is either cooked in the oven or on the stovetop depending on the version you're making.
Looking for a perfect way to celebrate Cinco de Mayo? Try pairing it with these Micheladas!
The Culinary Compass participates in several different affiliate programs. As an Amazon Associate, we earn from qualifying purchases.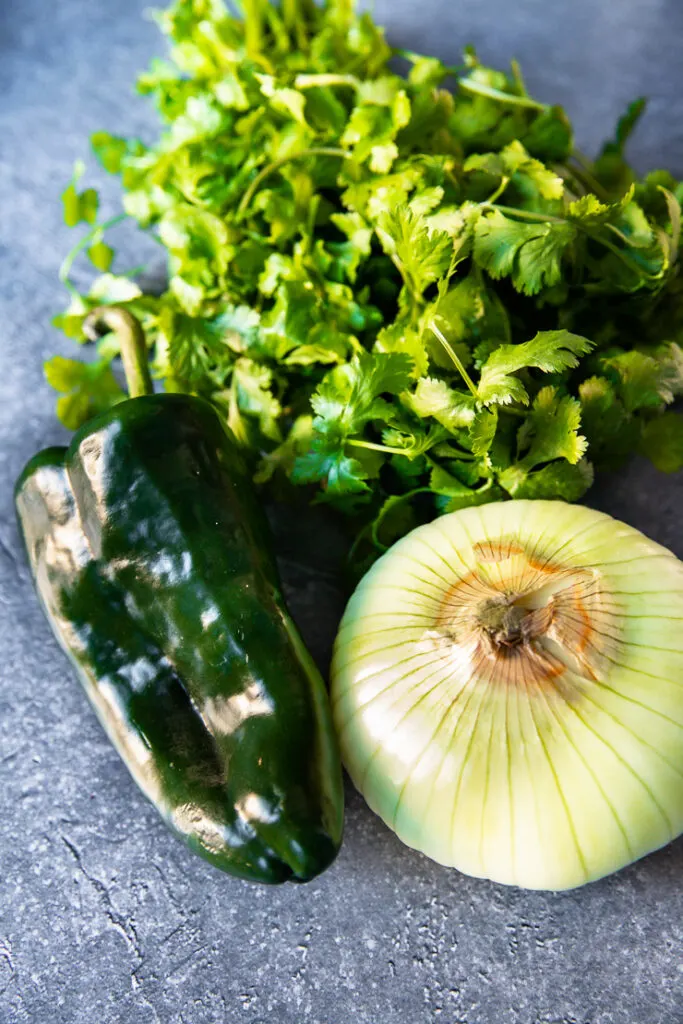 What ingredients do I need to make Chorizo Cheese Dip?
You'll just need a few ingredients to make chorizo cheese dip:
Chorizo
White or sweet onion
Poblano pepper
Flour
Heavy cream
Monterey jack cheese
Cilantro
You could also include diced tomatoes, Roasted Hatch Green Chiles or canned green chiles, and even top it with green onions too for even more pops of freshness and flavor!
What is chorizo?
Chorizo is originally from Spain in the 1500s. Spanish chorizo is dried and fully cured ready-to-eat sausage made with pork and spices.
For this recipe, you'll want to find Mexican chorizo which is a freshly ground pork, chili pepper, and spices. Be sure to remove the casing from the chorizo to make it easier to crumble the meat for the dip.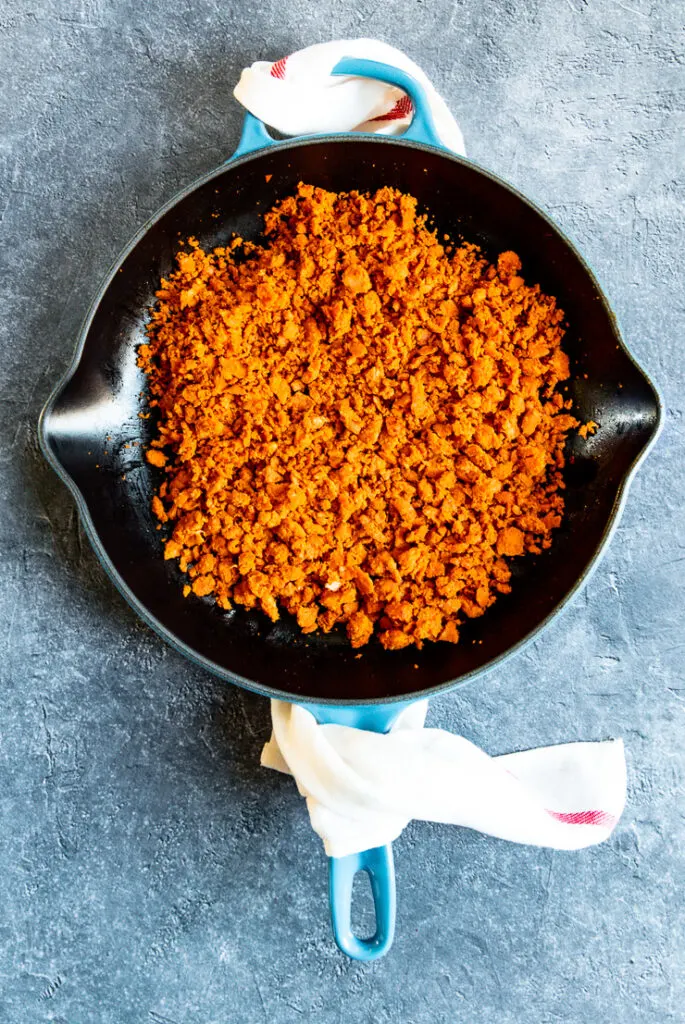 What other types of cheese should I use?
Some people opt to use queso fresco, cheddar cheese, cream cheese, white American cheese, pepper jack cheese, or even evaporated milk instead of heavy cream to change up the flavors of the queso recipe.
Another great option is to buy a whole block of cheese and shred it yourself for shredded cheese. Freshly grated cheese is often great at melting into the cheese sauce rather than the processed cheese.
Can I use other sausage?
The spicy chorizo flavors go really well with this cheesy dip so it'd be hard to substitute and keep the same flavor profile.
Ground pork could be a good option if you can find chorizo in your stores, but you'll definitely want to add spices like chipotle chili powder or smoked paprika to bring out the flavors.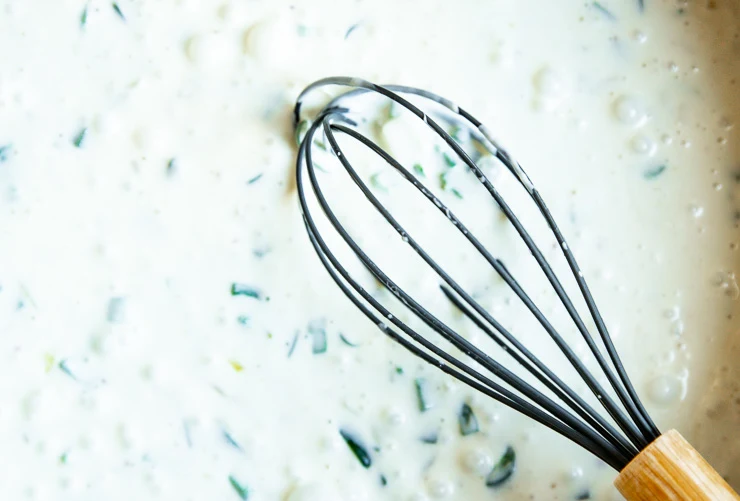 Can I make chorizo cheese dip ahead of time?
Definitely! It may thicken up once it's cooled and refrigerated, but you can thin it out using more heavy cream when reheating it over a skillet over medium heat.
How do you reheat chorizo queso dip?
It is easy to microwave the individual portions in a small bowl for yourself!
Bring a medium sized skillet to medium heat and stir until melted. Be sure to add in some extra heavy cream if you need to thin out the mixture a bit.
You can even broil the skillet if it's oven safe to give the top a nice golden brown finish.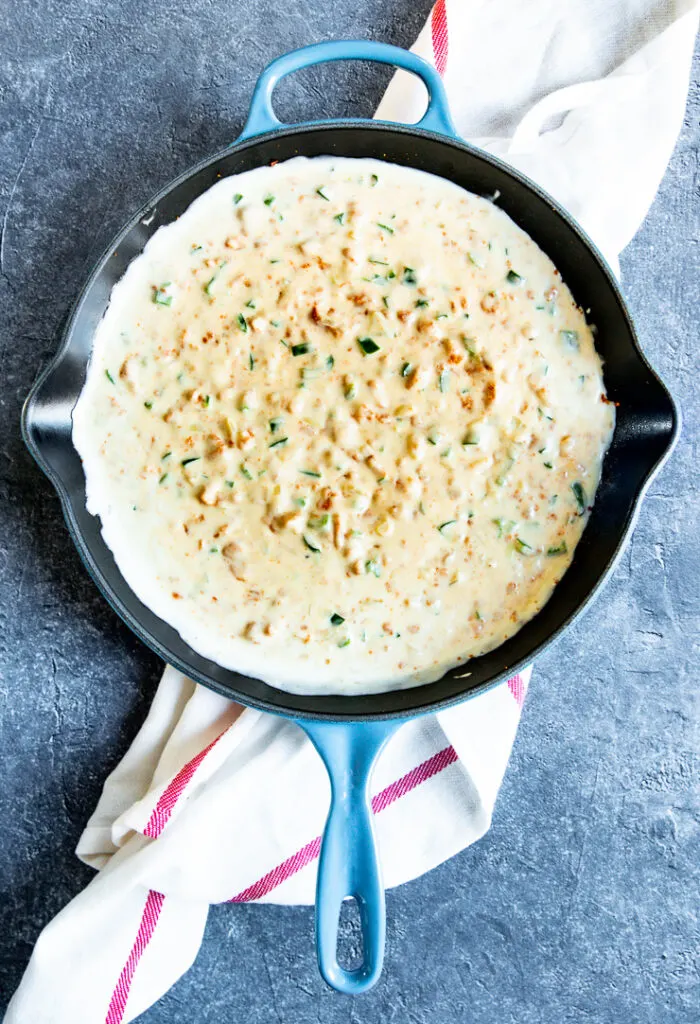 Looking for other warm cheese dip recipes? Try one of these –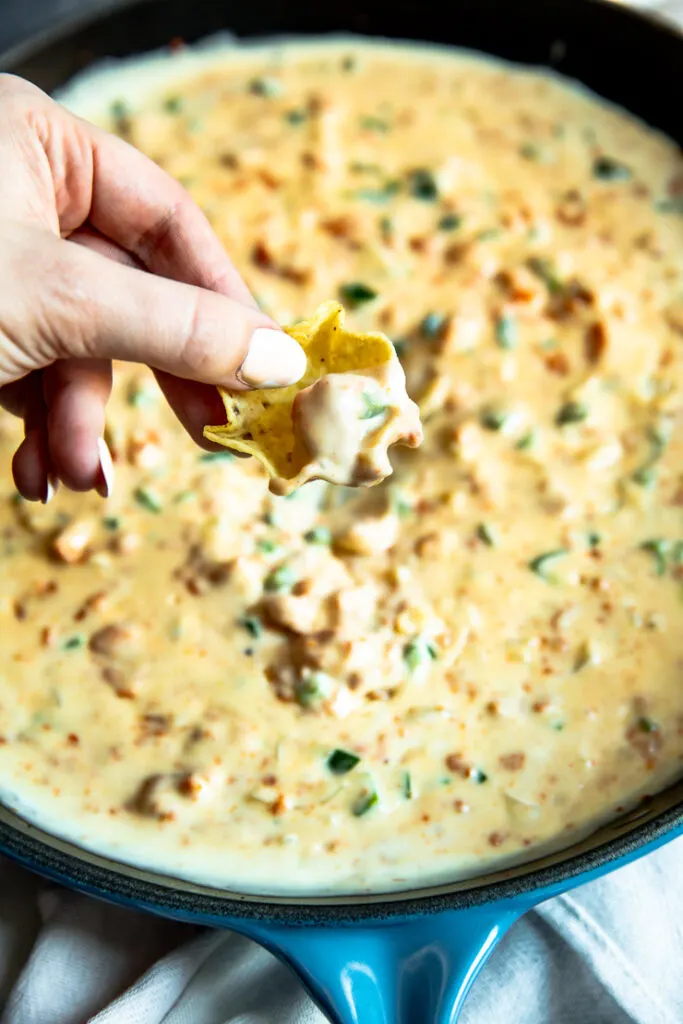 How to make Chorizo Cheese Dip
Heat an oven-safe serving dish like an enameled cast iron skillet over medium heat, add in chorizo and crumble using a silicon spatula or spoon. Cook the ground meat until it's browned then use a slotted spoon to remove the cooked chorizo to a paper towel lined plate, and drain most of the excess fat.
Add diced onion and poblano pepper and cook until tender, about 4-5 minutes.
Next, continually whisk in the flour until everything is evenly coated. Slowly pour in the heavy cream and continue to whisk the mixture until it looks like it's thickening.
Reduce heat down to low and sprinkle in the monterey jack cheese one handful at a time. Mix together completely so it's melted before adding in more. Continue to mix in the cheese until it's all mixed in and fully melted.
Add in the cooked and drained chorizo, reserving some to add to the top, and mix together. Top with reserved chorizo and cilantro and serve immediately with tortilla chips.