These Caprese Turkey Burgers are the perfect light and flavorful burger for the summer!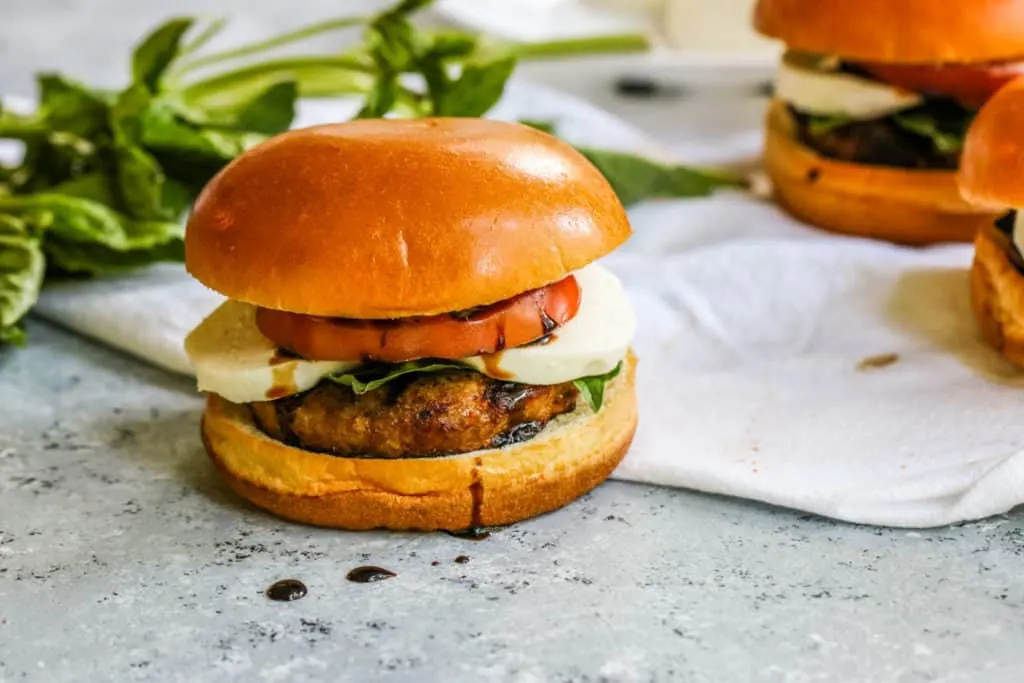 This recipe is sponsored by my friends at Jennie-O.
One of the things I love most about the summer is alllll of the fresh produce. Namely tomatoes and basil because I can't get enough of that combination. I might have an obsession with those combinations… check this Baked Chicken Caprese or these Sausage Caprese Stuffed Shells.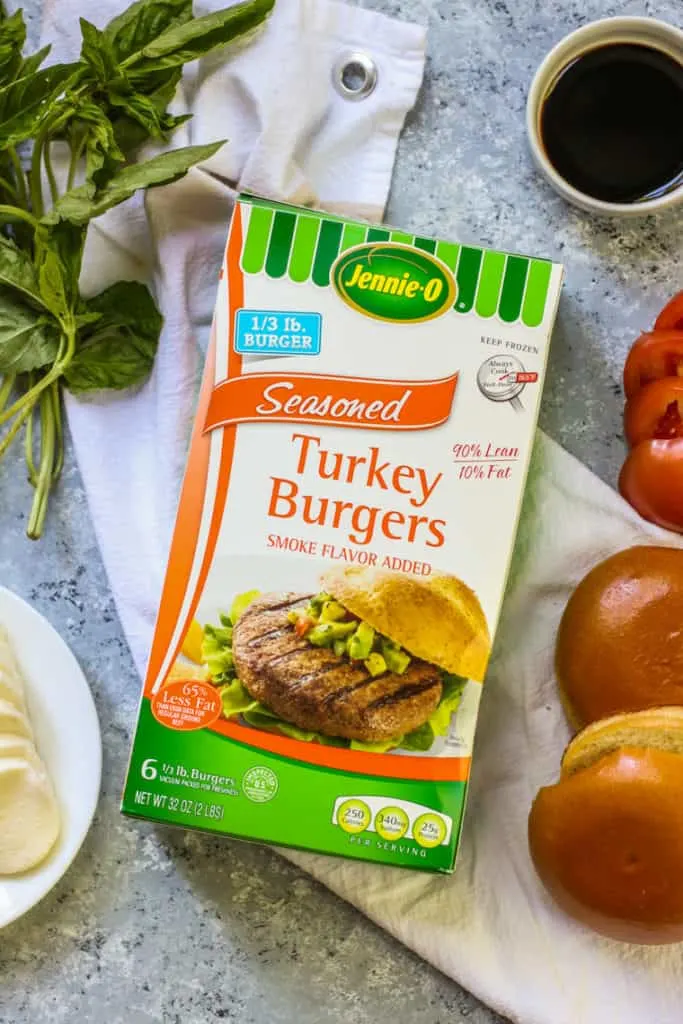 I figured the staple of the summer is burgers and that caprese would be a great combination with it! What makes these even better is the Jennie-O 1/3 lb Seasoned Turkey Burgers! They're seasoned to perfection and perfectly portioned so no one gets left out. The best part? They have 65% less fat than regular ground beef so there's no guilt either!
I'm a huge fan of these burgers so the best part is that they have even more varieties! Check them out here!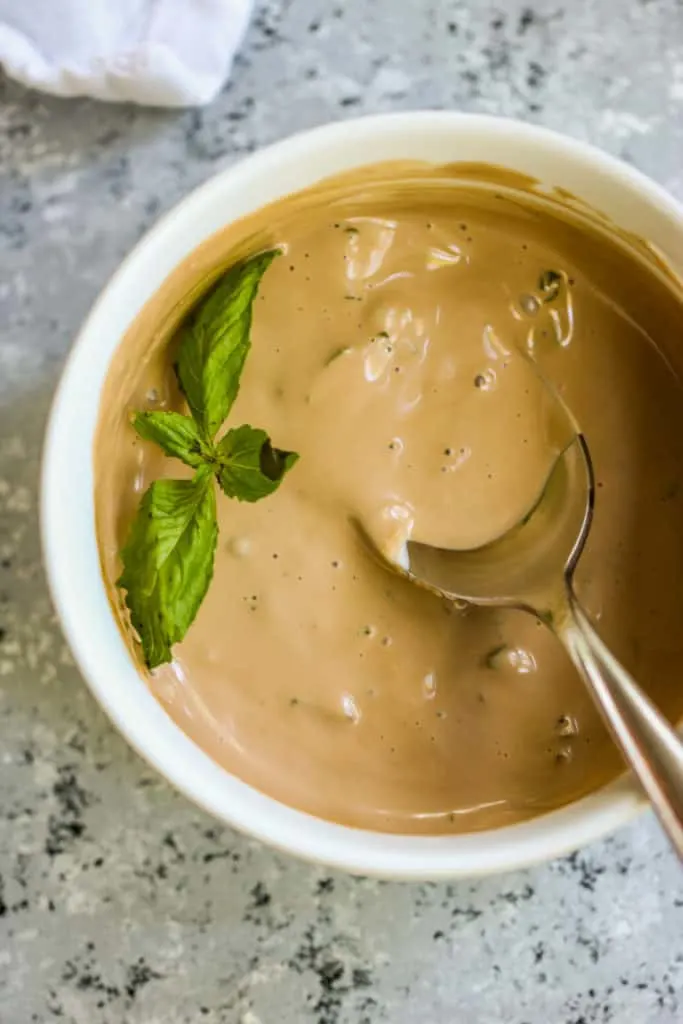 This Balsamic Basil Mayo is a perfect addition. It adds some acid to break up the creaminess of the cheese and decadent brioche bun. I just added a little on one side of the bun and drizzled some balsamic reduction on top because there can never be enough balsamic on a caprese salad. If you have pre-made balsamic reduction, perfect! If not you can quickly make it! Check this post for directions how.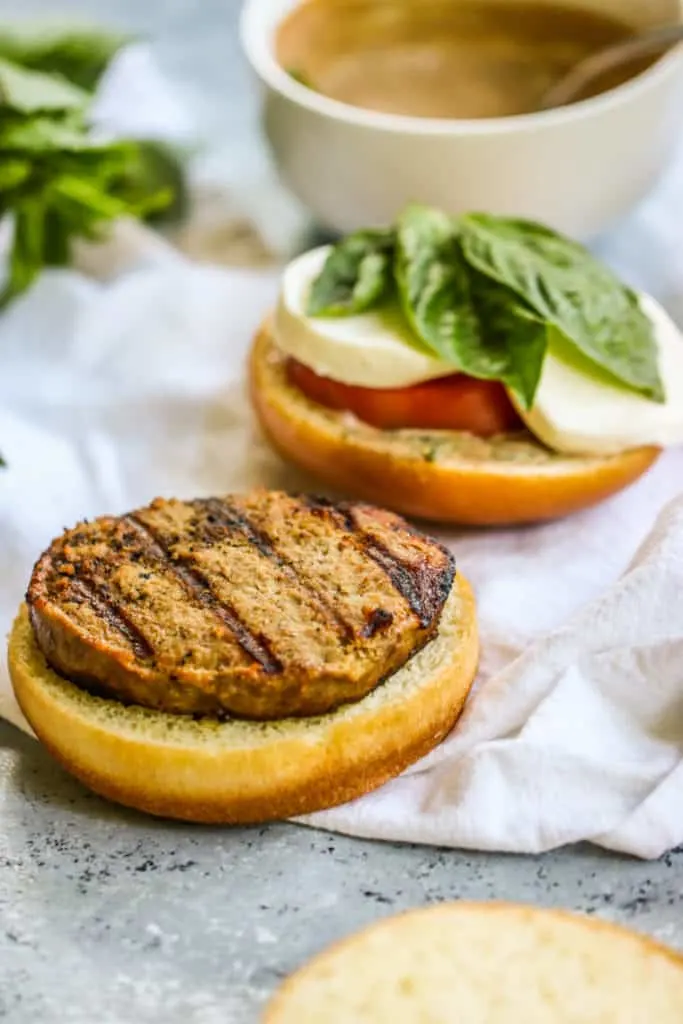 While the burgers are grilling you can make the balsamic basil mayo, slice some tomatoes and your mozzarella, and get your basil ready! I used some brioche buns because they are always so picture perfect. It takes no time at all so it's perfect for a weeknight meal!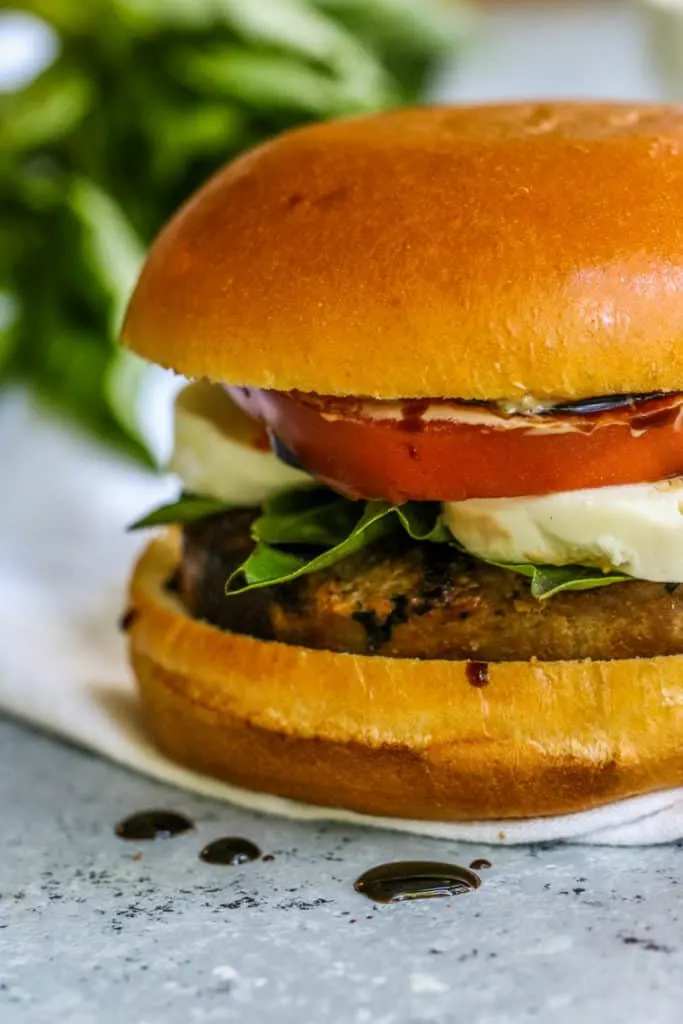 What kind of toppings would you put on your turkey burger?

Thanks again to Jennie-O for sponsoring this post!