This Spaghetti Squash and Ground Turkey recipe is a great low carb option for a weeknight dinner. It's got an easy tomato sauce that makes the dish a vegetable filled twist on the classic.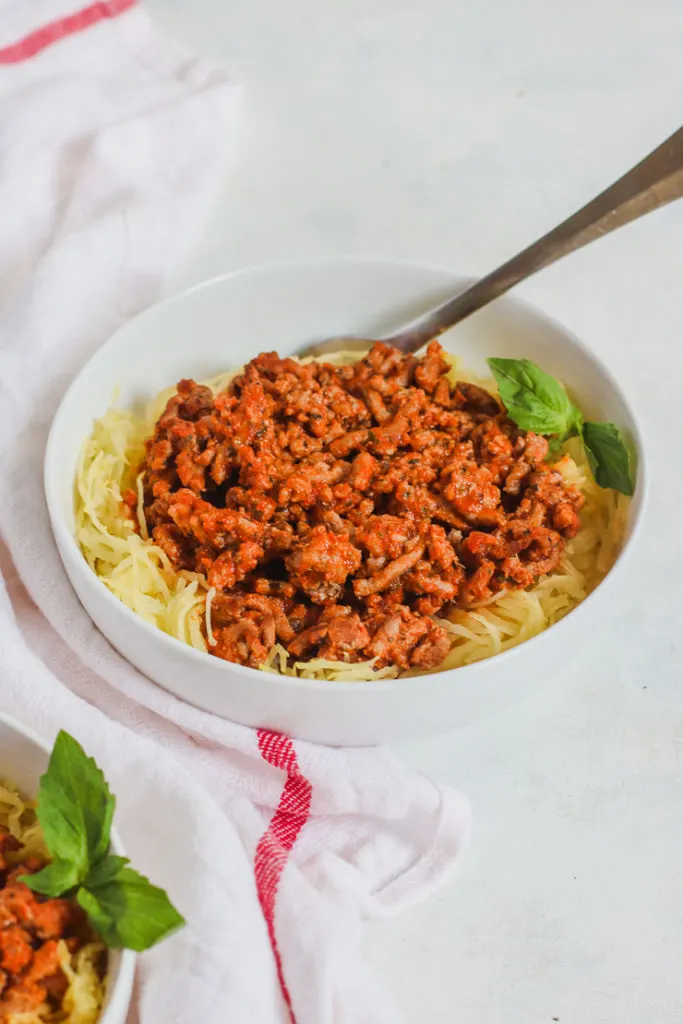 Spaghetti Squash and Ground Turkey
I've been making this spaghetti squash recipe for my family for a few years and they are all big fans! There aren't too many steps and it comes together quickly after you've roasted the spaghetti squash.
There's a few ways that you can cut down on time too if you're short on time. You can make the squash ahead of time, use frozen meatballs, and jarred sauce to really make a quick meal.
The Culinary Compass participates in several different affiliate programs. As an Amazon Associate, we earn from qualifying purchases.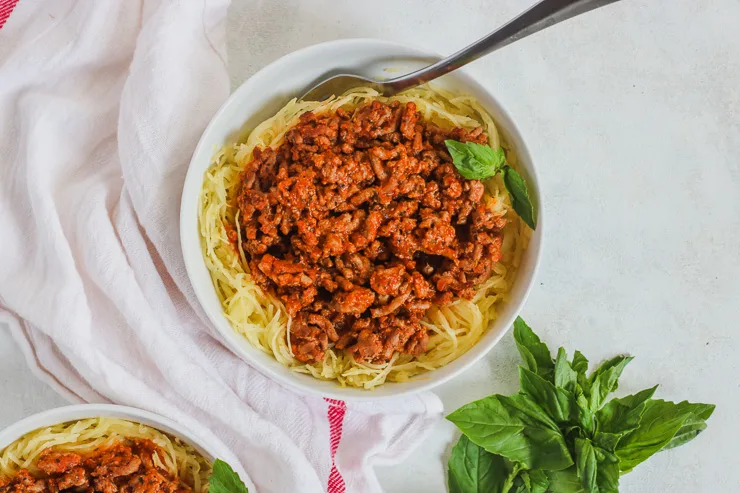 How to Cook Spaghetti Squash Whole
I find that cutting the spaghetti squash can be difficult so I like to cook the spaghetti squash whole.
You'll want to preheat the oven and stab the squash a few times with a fork to let steam escape from the inside. I like adding some olive oil over the outside then placing it on a baking sheet to cook.
It takes about an hour to do this way, but it's completely hands off while it's in the oven which allows you to focus on other things during that time! It's plenty of time to cook the turkey and make the sauce at the same time.
Once the baked spaghetti squash is fork tender, you'll cut it and scrape out the seeds to serve!
How do you cut spaghetti squash for long strands?
Cutting the squash is much easier once it's cooked through! If you're looking for longer strands, you'll want to cut across the thickest part of the middle rather than from end to end.
You'll be able to take the seeds out then scrape with a spoon or fork to pull out the longer strands of squash.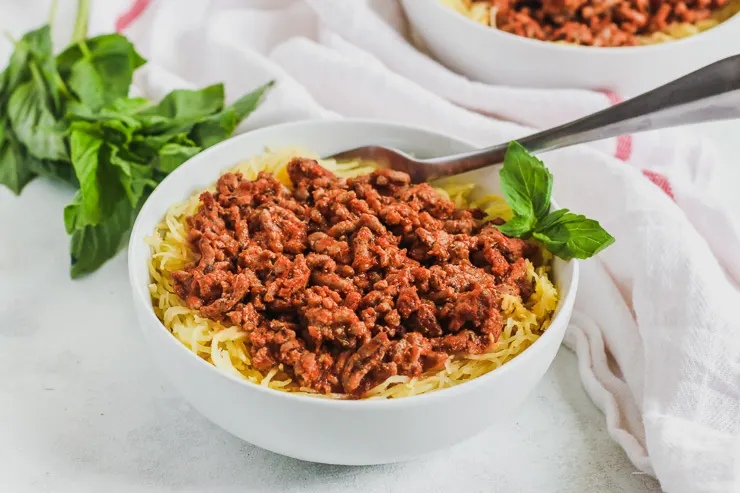 Do I need to use spaghetti squash?
You don't need to! I find that it's just a great gluten free and low carb option to make a pasta-like dish a little more guilt free.
Do I need to use ground turkey?
You don't have to, but using lean ground turkey helps lower the overall amount of saturated fat in the dish if that's a concern for you!
Ground beef or meatballs are also a quick option if you have those on hand instead.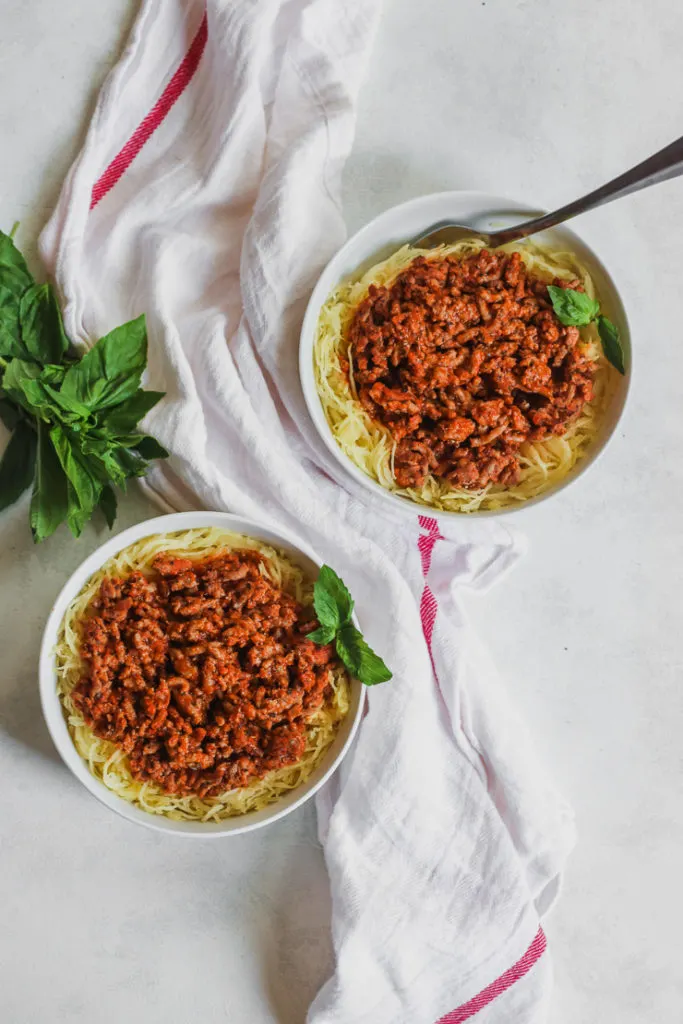 Can I use premade tomato sauce?
Of course! You'll just want to add the sauce to the pan after the turkey is done and let it warm through. It'll be ready to serve in just a few minutes after that!
Feeling pasta instead? Try one of these recipes: