These Peanut Ground Turkey Wraps are so easy to throw together and full of flavor! Use all sorts of toppings to make them your own so even the pickiest of eaters will enjoy.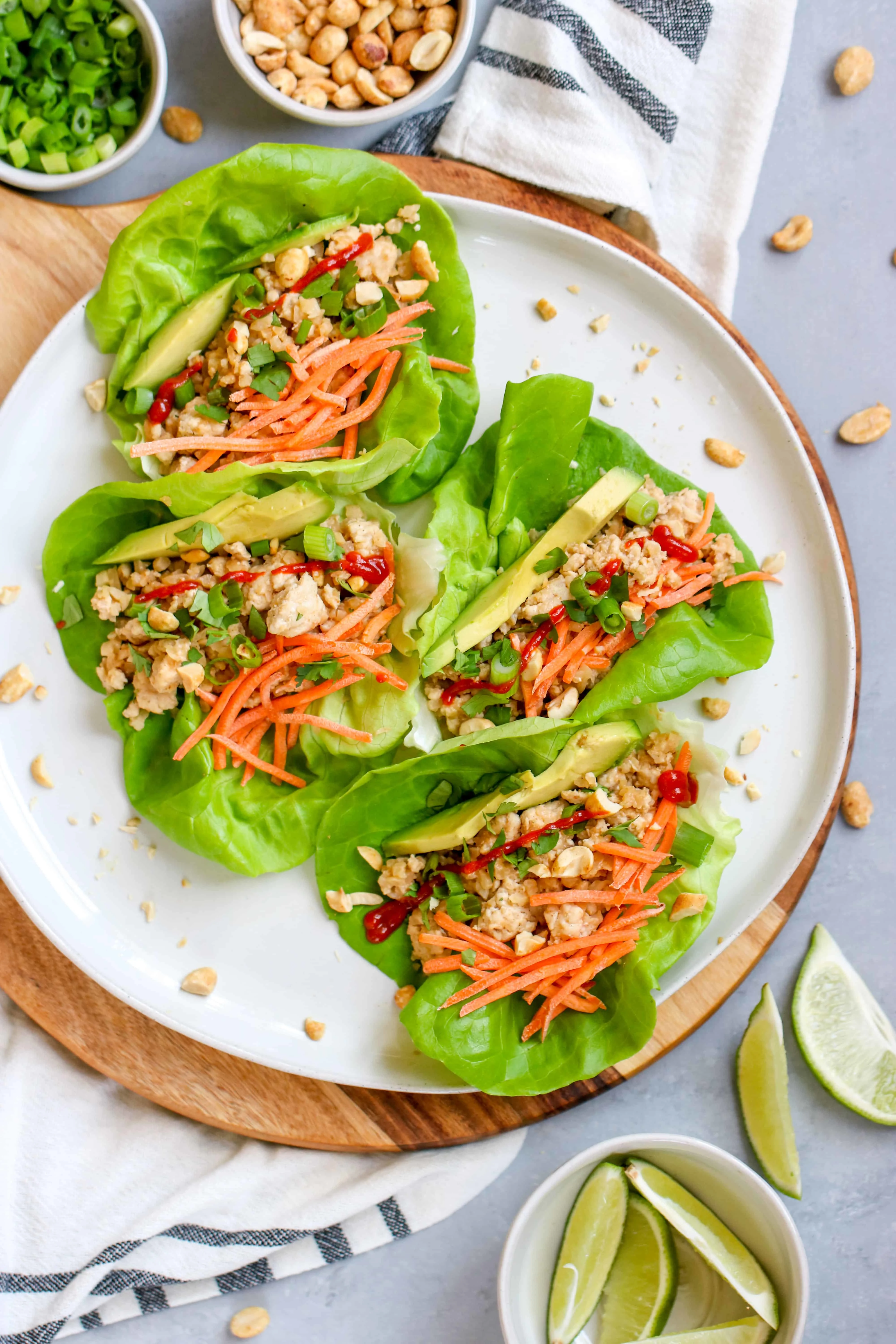 Peanut Ground Turkey Wraps
These Peanut Ground Turkey Wraps have quickly become my family's new favorite dinner. I make them at least twice a month and sometimes more often than that.
The meal itself is really quick to make and the use of a ton of fresh toppings make it light and refreshing especially for the hot summer months!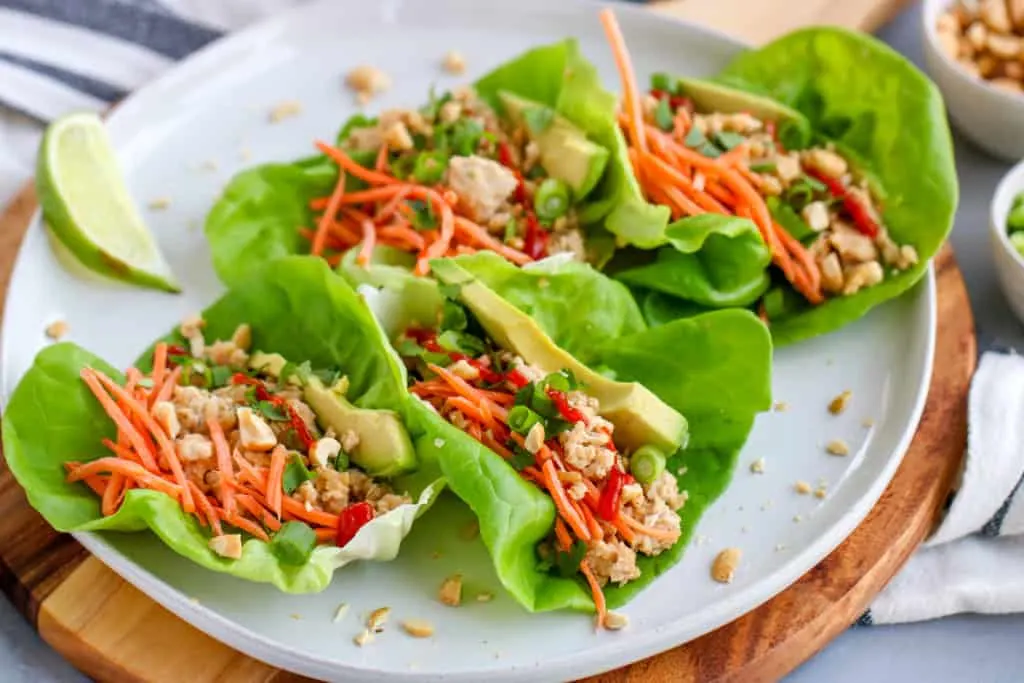 I love sneaking some cauliflower rice in with the ground turkey to bulk up the protein and sneak in some extra vegetables! You can't taste the difference at all and there's no change in texture.
This also helps when you need to serve more people or are trying to use this for meal prep! I can usually get at least 3 or 4 days worth of wraps for 2 people out of this meal which is great when you don't feel like cooking.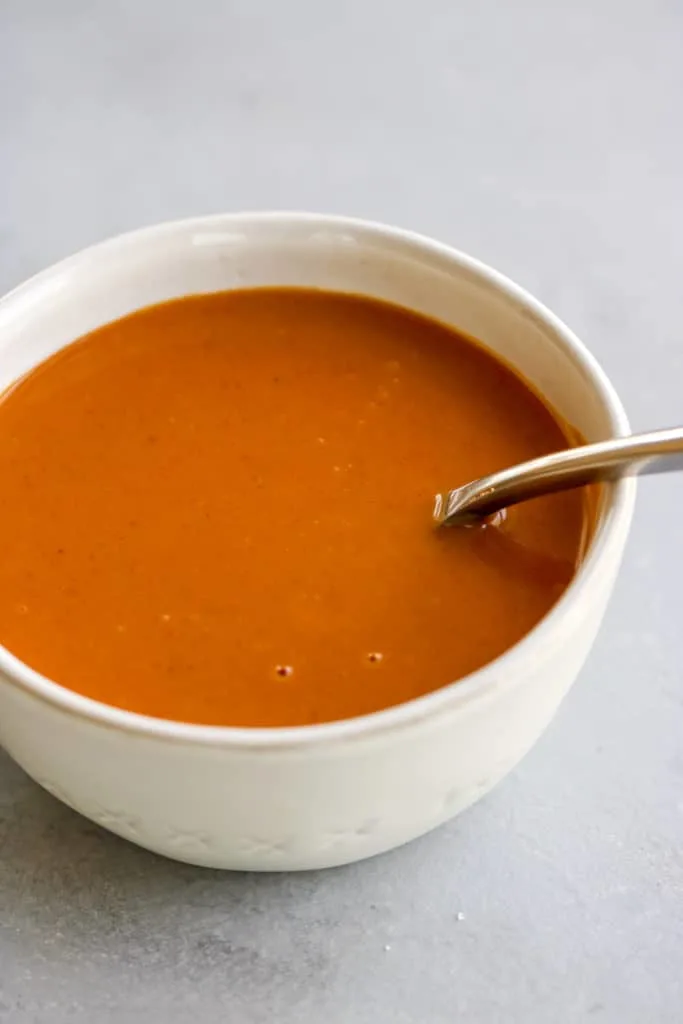 The peanut sauce might be my favorite part. It's smooth and savory and slightly addicting. It coast the ground turkey and cauliflower to make the base of the dish delicious!
If you love Asian inspired wraps, be sure to try out these Coconut Cashew Thai Lettuce Wraps, Chinese Pork Lettuce Wraps, or these Veggie Spring Rolls with Sweet Chili Sauce.
Other toppings for these Peanut Ground Turkey Wraps:
Avocado! Lots of it. It adds little extra fattiness to the bite with all of the fresh crunchy flavors.
Fresh herbs. Think cilantro and green onion. If you want a bánh mì inspired wrap, try out mint and basil.
Lime juice and sriracha for a little acidity and spice.
Extra crushed peanuts for more crunch!

Tips for making these wraps:
Use butter lettuce. I find that it's slightly more malleable and doesn't fall apart as easily.
Check out the salad bar for toppings. Instead of buying a whole bag of shredded carrots, you can just buy a little bit there and grab other toppings like edamame or mushrooms.
Heat up just the ground turkey and cauliflower if serving as a meal prep. That'll make sure the rest of your dish stays nice and crunchy!
Looking for some side dishes for this dish? Try out this Asian Cucumber and Carrot Salad or this Sambal Hummus!
Be sure to enjoy and tag me with #theculinarycompass on Instagram if you make one!