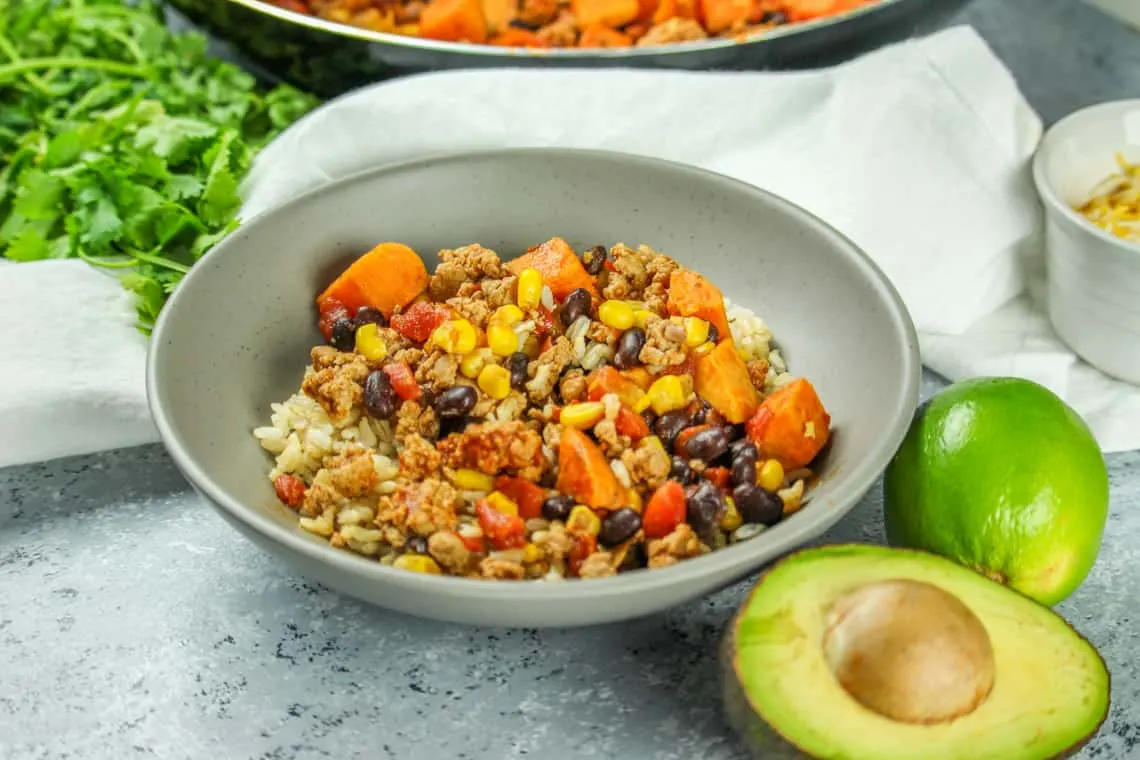 This Rainbow Ground Turkey Skillet is my new favorite dish to make for easy meals!
It's so versatile and perfect for anyone.
Even if you're cooking for yourself you can easily get four different dishes out of it!
I also only paid $11 for the ingredients which was an even bigger win!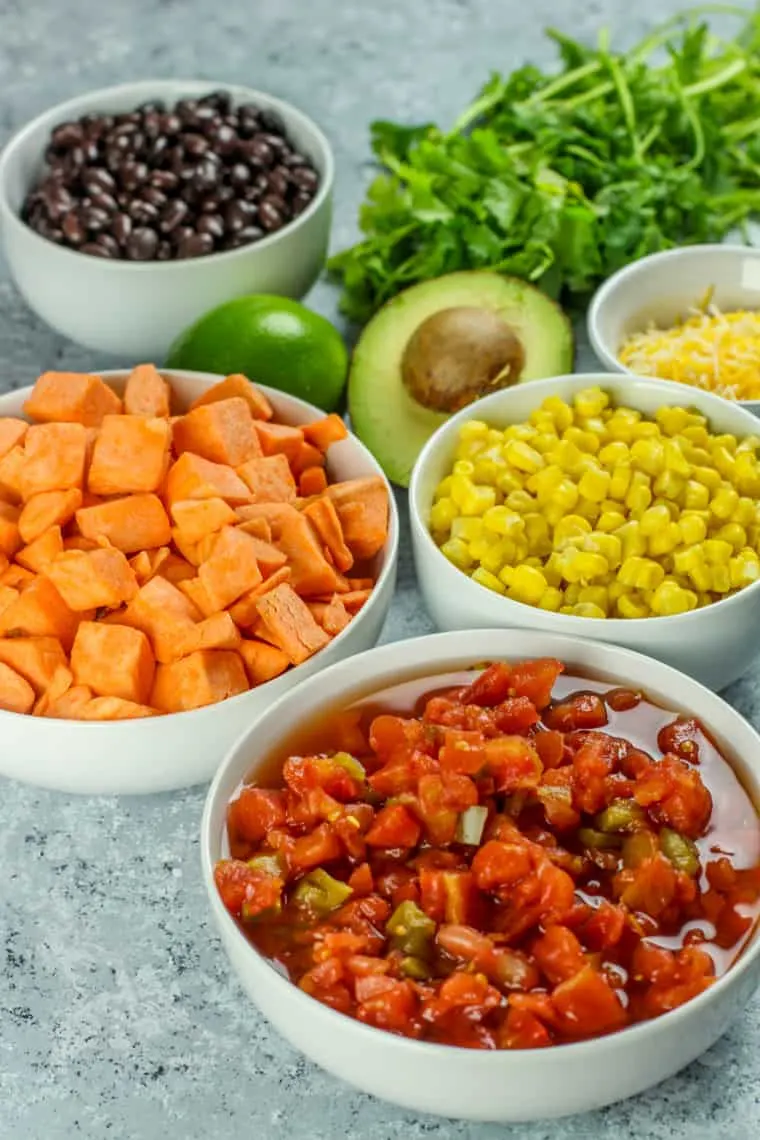 First of all, I love the colors that are in this dish.
You can even add more veggies for even more colors! I'm thinking red bell pepper or red onion would be my next colors to add!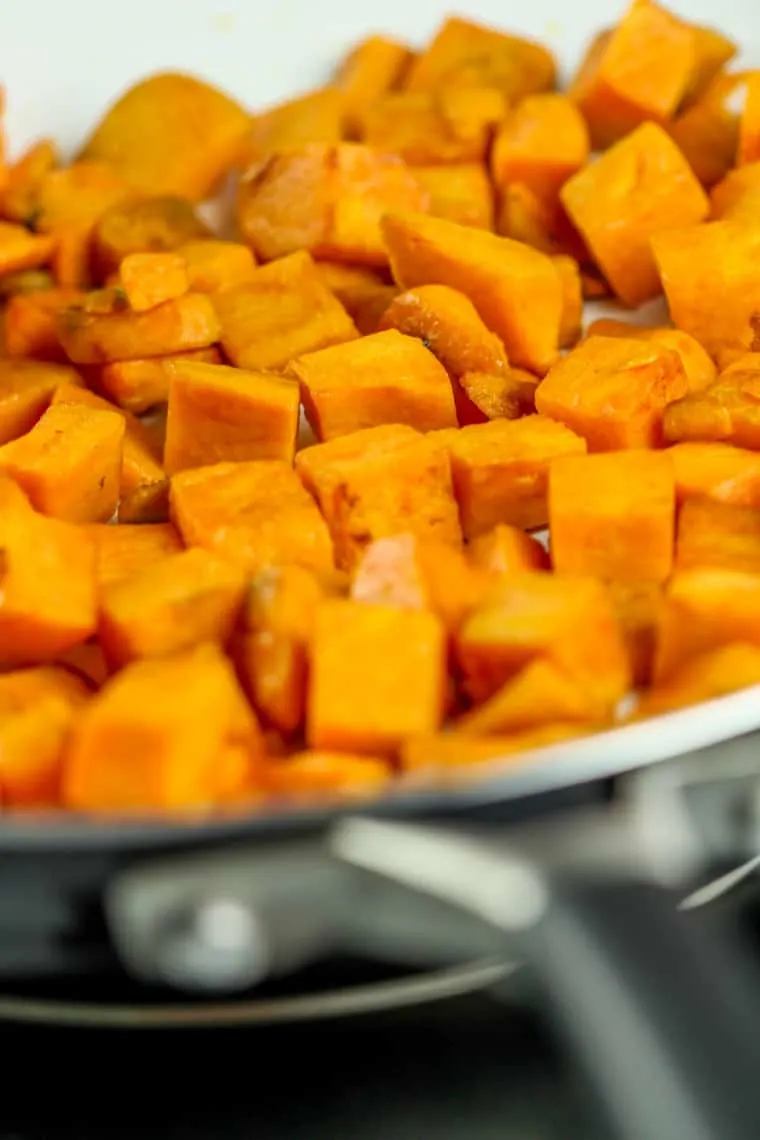 Who doesn't love a good roasted sweet potato!?
I think they add a lot to the dish to make it a little heartier with a great sweet and smokey flavor from cooking it a little longer.
Even if they burn a little on the edges, it's delicious!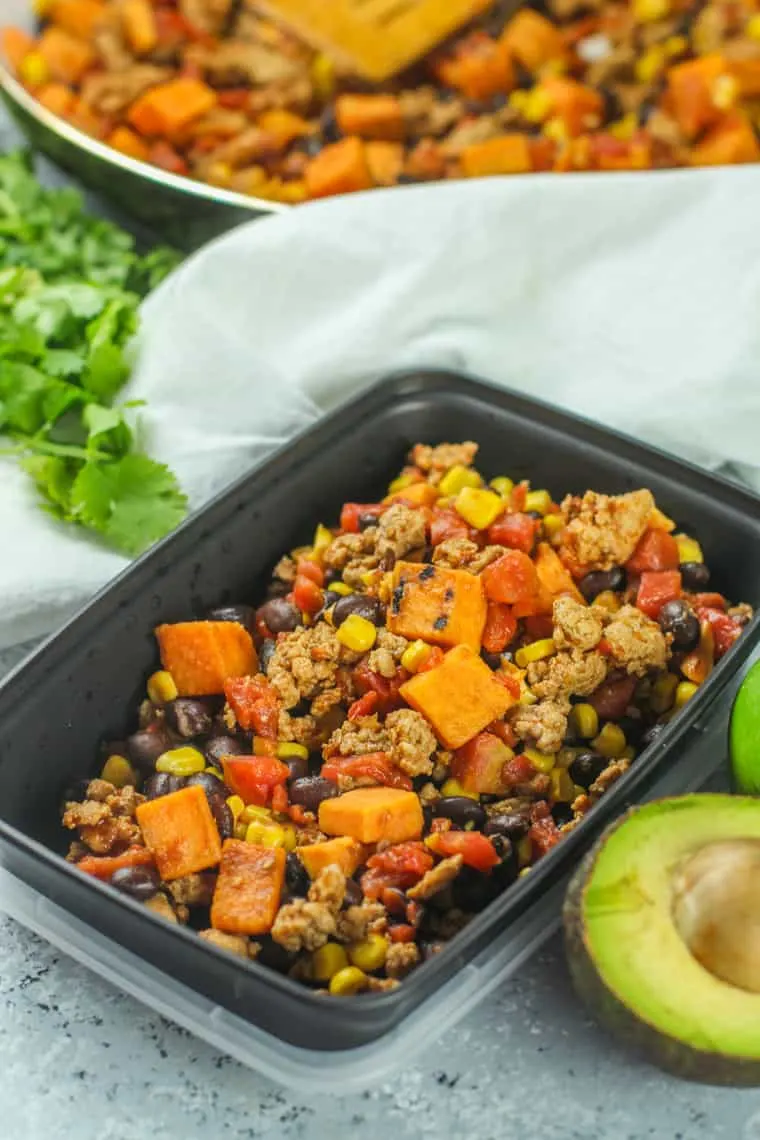 Personally, this dish is my new favorite go to meal prep for lunch.
It makes a ton and is so easy to just dish out and reheat!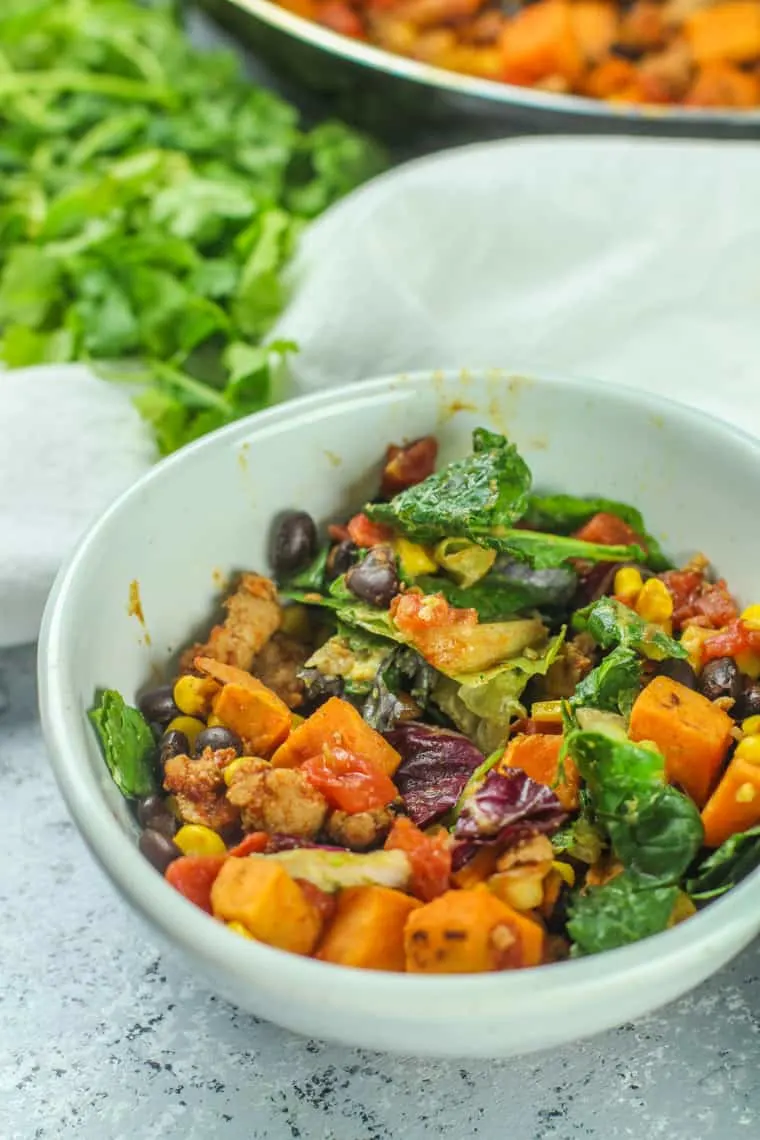 It's also killer on a salad or in a wrap! Truly something for everyone in the family.