These Sesame Zoodles with Ground Turkey are a light and flavorful dinner perfect for the summer!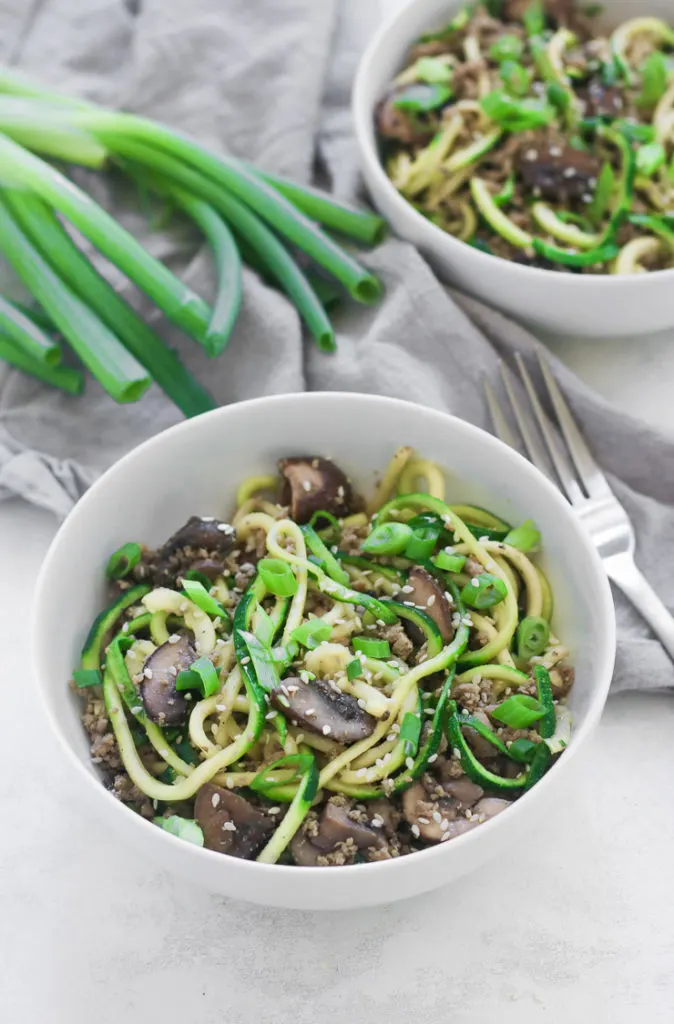 Sesame Zoodles with Ground Turkey
When I made this dish for my family, they immediately loved this recipe. It's light and filling which is perfect for those hot summer nights. You won't feel weighed down after eating it.
It's got just a few simple flavors that come together while stir frying to make a really great sauce for the zoodles and ground turkey. I add mushrooms as well for a little deeper flavors, but those can be left out if you're not a fan!
The Culinary Compass participates in several different affiliate programs. As an Amazon Associate, we earn from qualifying purchases.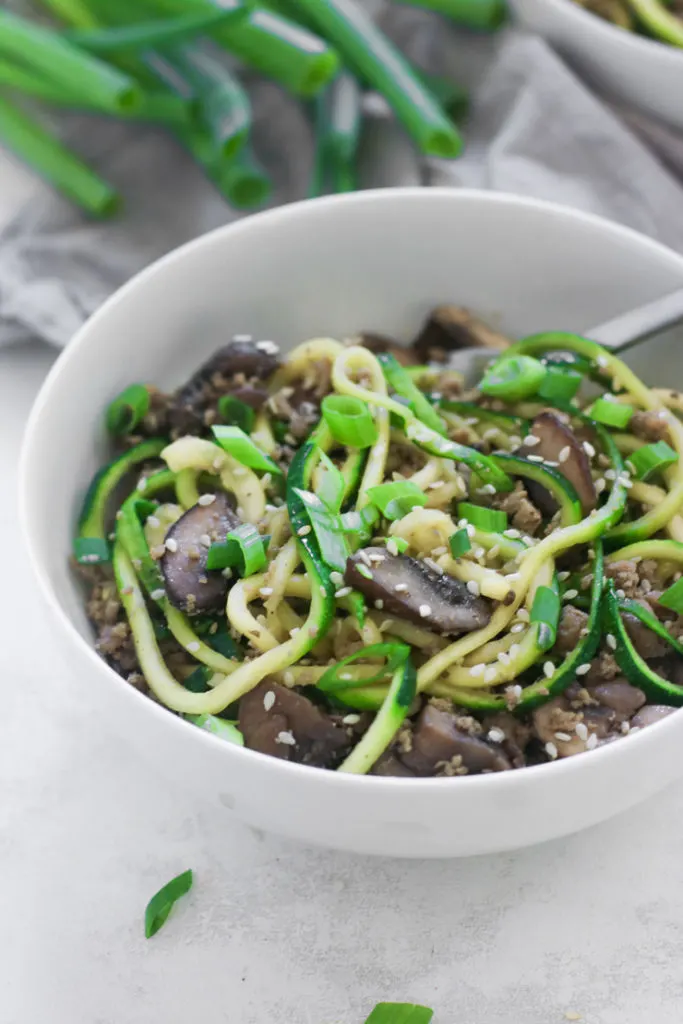 How do you make zoodles?
To make zoodles, you'll need to use a spiralizer of some sorts. I have a KitchenAid Mixer attachment that helps with making the zucchini into noodles! There are also handheld options that are much more budget friendly.
Some stores are actually selling zoodles premade as well so if you're able to find those, that'll help save a little time too.
Do I need to use zoodles?
Not necessarily! You could just use diced zucchini if that's all you have on hand. You'll get the same delicious flavors.
If you're looking to make your own noodles, you can slice the zucchini lengthwise and cut in smaller lengths.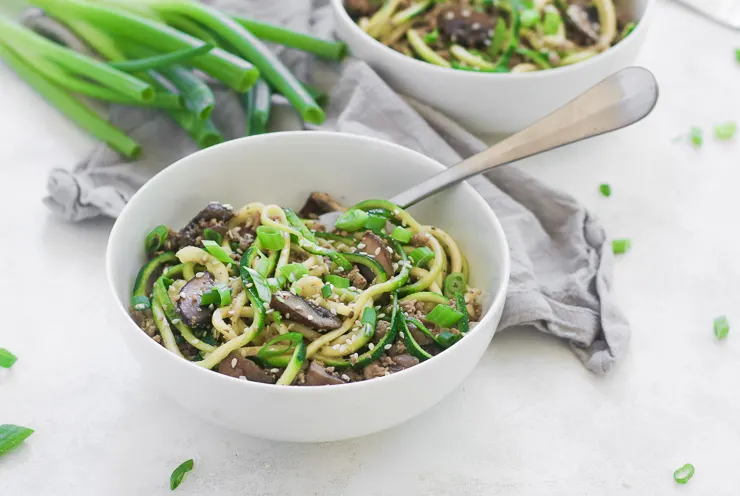 What is the sauce made of?
The sauce is just a few simple ingredients and is an Asian inspired recipe. You'll add these ingredients and cook stirring over a medium high heat to bring it all together!
Low sodium soy sauce
Ground ginger
Sesame oil
Water
Green onions
Salt
Pepper
If you like a little heat, you can always add some red pepper flakes. You can also top it with sesame seeds for a little extra punch of sesame flavor and a little crunch!
Feel free to use tamari if you're looking to make the dish gluten free.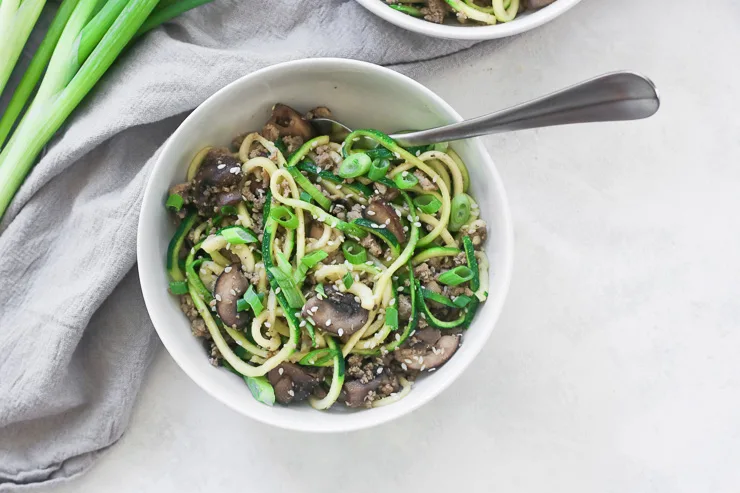 What protein should I use?
I like using lean ground turkey because it's quick to cook through making it an easy weeknight dish. You could also use chicken or ground beef, though, they might have different flavors.
Try using tofu or tempeh if you're looking to make this dish vegetarian! It helps bulk it up to a full meal rather than just a side dish.
Looking for other Asian inspired dishes? Try one of these: