This Easy Sesame Dressing is easy to throw together and is a great for all sorts of dishes. It's just a few ingredients and full of flavor!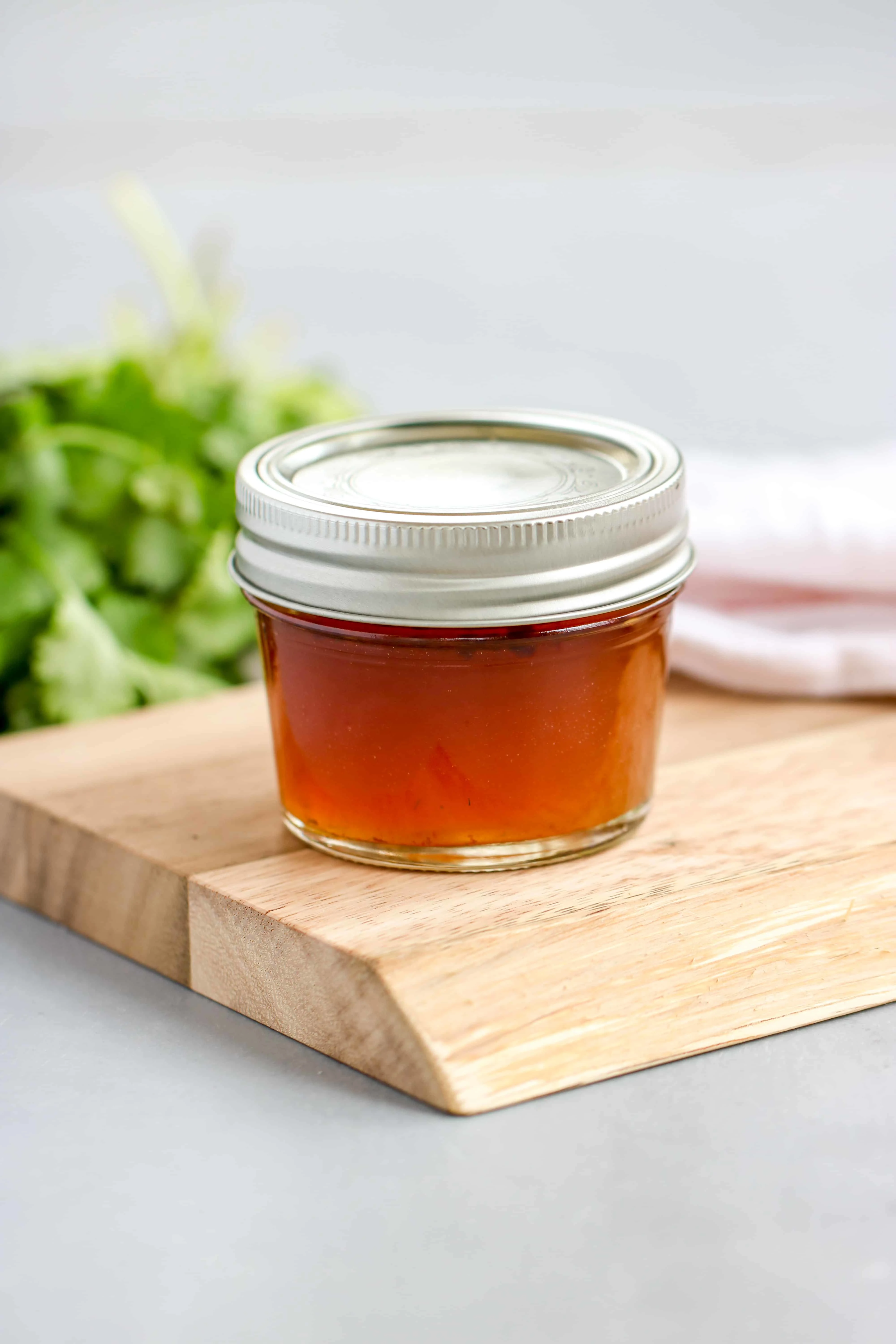 Easy Sesame Dressing
This dressing is only a few ingredients, but it's full of flavor. It's great on salads, to use as a dip, or even as a marinade for shrimp. It's so flavorful so a little goes a long way.
It's great to keep on hand for snacks or weeknight salads if you aren't just using it for dinner!

I've left out the cilantro, red pepper flakes, and sesame seeds and the dressing is still great if you don't have those on hand! I'll quickly make it half the rice vinegar, lime juice, honey, and sesame oil for a quick veggie dip.
If you're looking to make it spicy, try adding just a 1/2 teaspoon of sriracha or sambal oelek to kick it up a notch!

This dressing is really easy to make, but here's a few tips I found helpful when I make this recipe.
Tips to make this dressing:
Use a small mason jar with a resealable lid to both mix and store! Fewer dishes is always a win.
Shake the jar before using to mix ingredients and avoid any settling. This will also help with incorporating the honey.
Leave out the red pepper flakes to make it more tolerable for kids.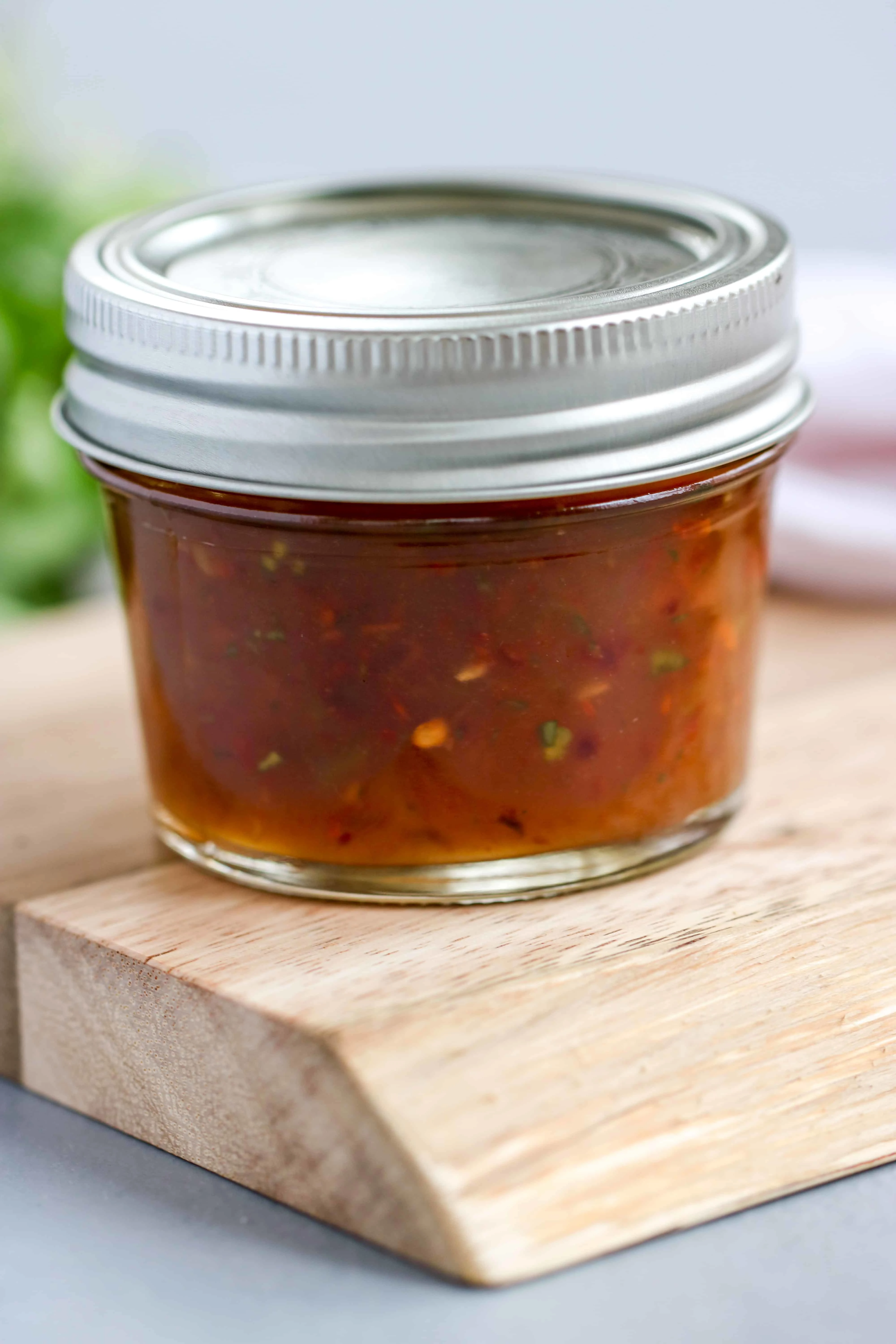 I love keeping this dressing on hand to use during the week for snacks! It's also great on just about anything with shrimp and veggies.
Other ways to use this Easy Sesame Dressing:
Veggie Platter
Sesame Shrimp Sushi Bowls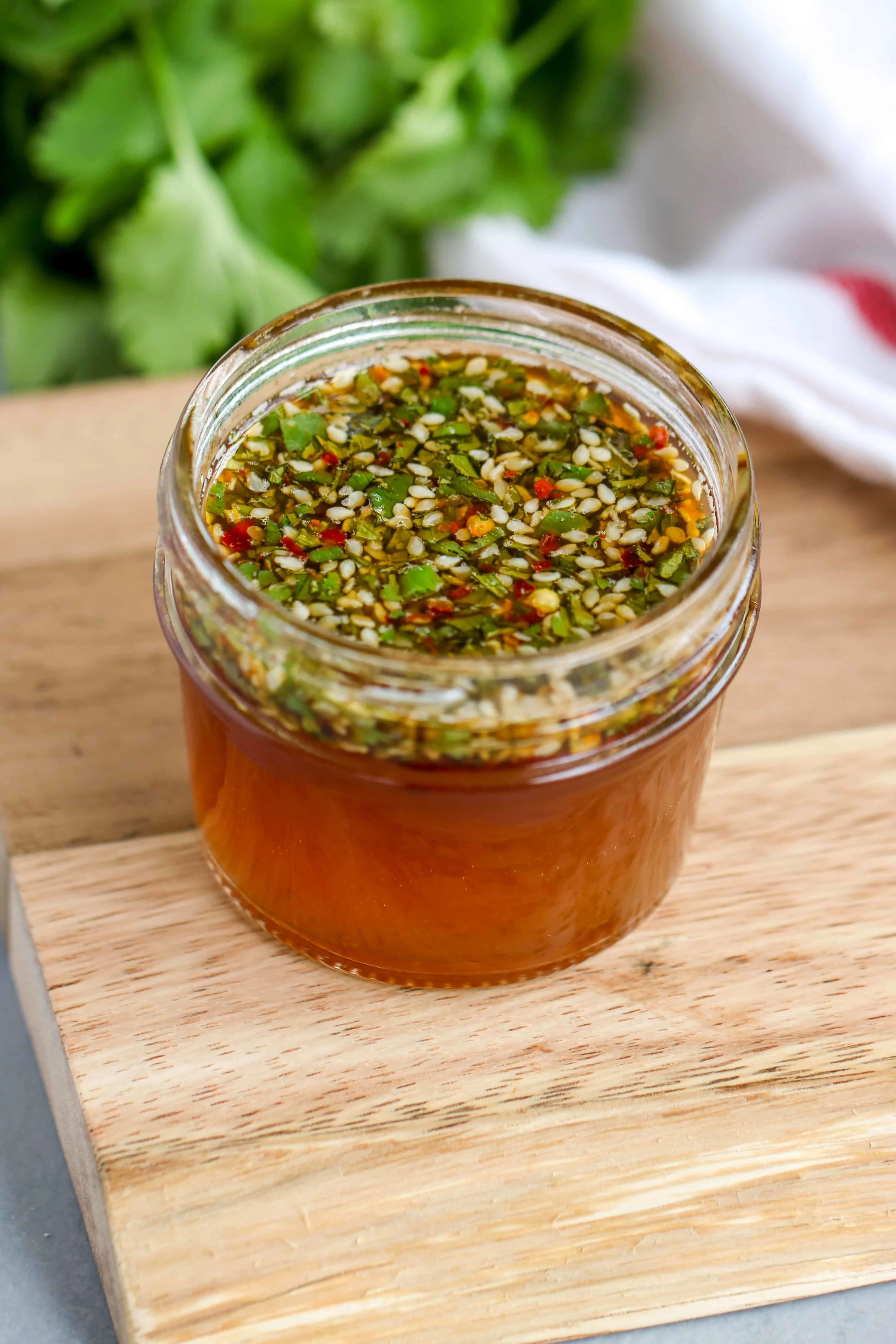 Be sure to enjoy and tag me with #theculinarycompass on Instagram if you make this!