These Tuna Avocado Lettuce Wraps are a great weekday lunch! You can't go wrong with a tuna lettuce wrap with avocado.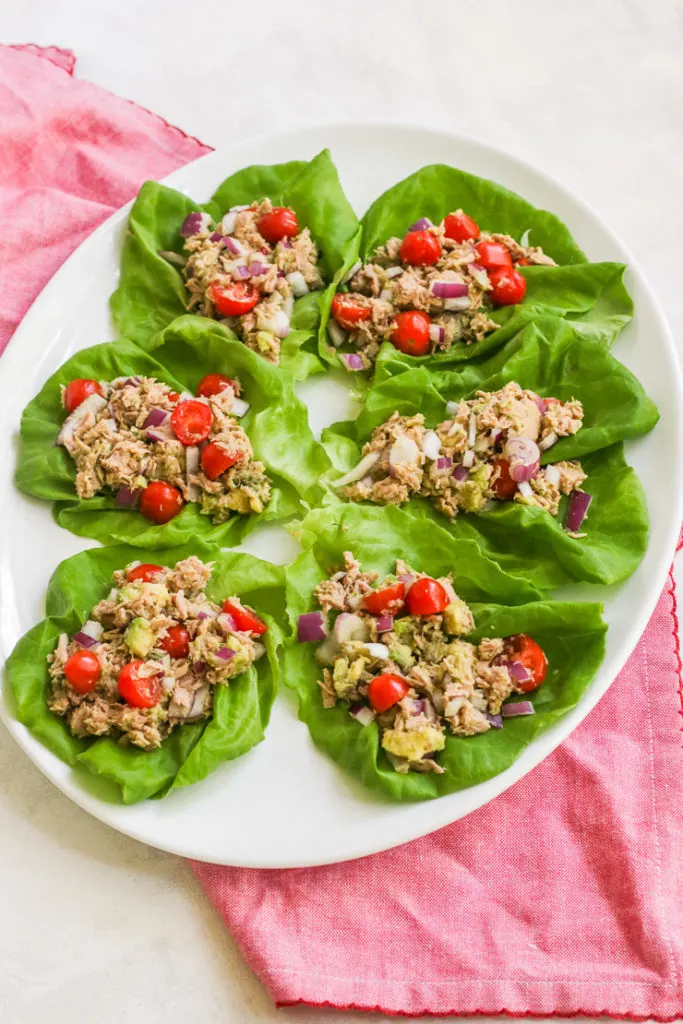 Tuna Avocado Lettuce Wraps
If tuna fish wasn't your favorite growing up, you should give it another try with this avocado tuna salad lettuce wraps recipe. It's got fresh veggies and avocado in it to give it a bright crunch and creamy flavor without using any mayonnaise or pickles in it.
You can eat it on it's own, but using lettuce wraps makes it an easy to eat option for weekday lunches! Even serving it with crackers as a meal prep option make it so versatile.
What kind of lettuce is used for this lettuce wrap recipe?
You'll want to use fresh lettuce regardless of what type helps give it an extra crunch that is really refreshing! My personal favorite is butter lettuce because of it's tender and mild tasty leaves that really work well as a wrap. I suggest using the outer lettuce leaves to place the tuna mixture in since they are a little bigger.
Romaine lettuce is a good alternative if you already have that on hand or can't find it at the store!
The Culinary Compass participates in several different affiliate programs. As an Amazon Associate, we earn from qualifying purchases.
What else can I use butter lettuce for?
If you have extra butter lettuce, try out these Peanut Ground Turkey Lettuce Wraps as another great light meal option. They're full of flavor and have lots of toppings to make your own.
You could also try this Mexican Tuna Salad as another option for your lunch!
Do I need to use red onion?
You don't! It just adds a nice crisp, bright, crunch that helps liven up the dish. Pickled red onions are a good alternative if you don't like raw red onions. You could use regular onions if that is all you have as well.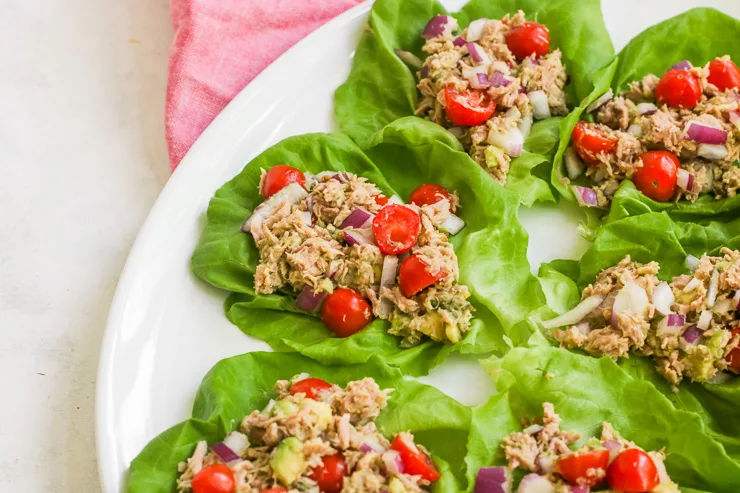 What if I don't have a ripe avocado?
You can substitute the avocado for plain greek yogurt to bring in a little creaminess to the dish. If you don't have either, just add a little olive oil to add a different healthy fat to it.
What else can I top these wraps with?
Anything your heart desires! I love adding a little heat or crunch to it with a few of these options:
Green onions
Pickled red onions
Sriracha
Jalapeños
Salt and pepper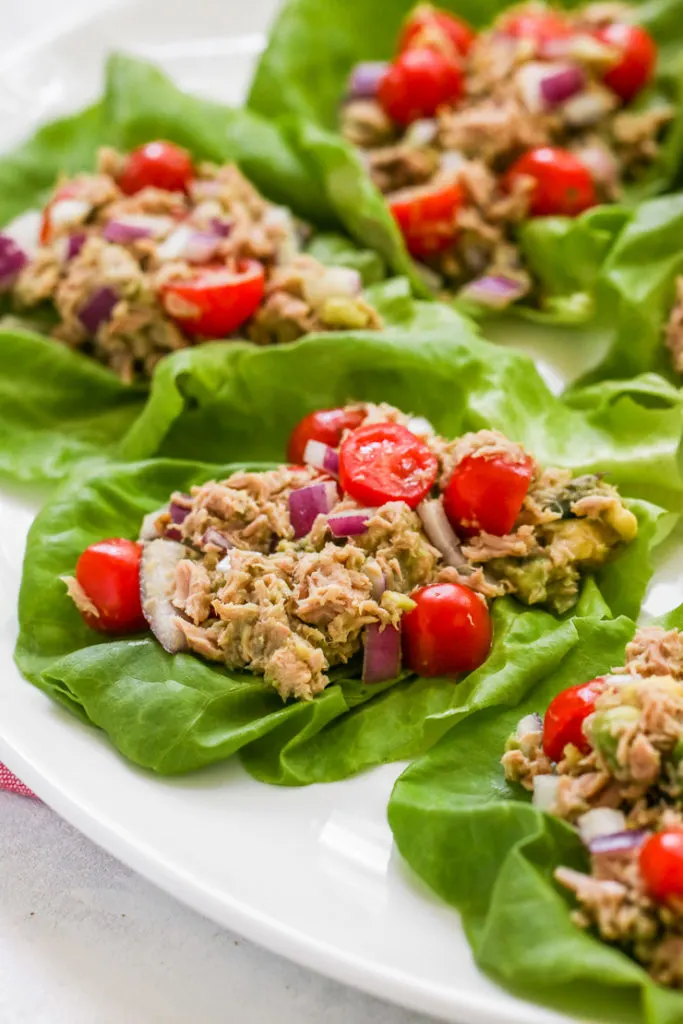 How to make Tuna Avocado Lettuce Wraps
Be sure to drain your tuna if it comes in water or olive oil. Add the tuna to a bowl then top with the cut red onions, cherry tomatoes, and diced avocado then evenly distribute onto your lettuce wraps. It's really as simple as that!
Looking for another meal prep idea? Check out one of these great options: