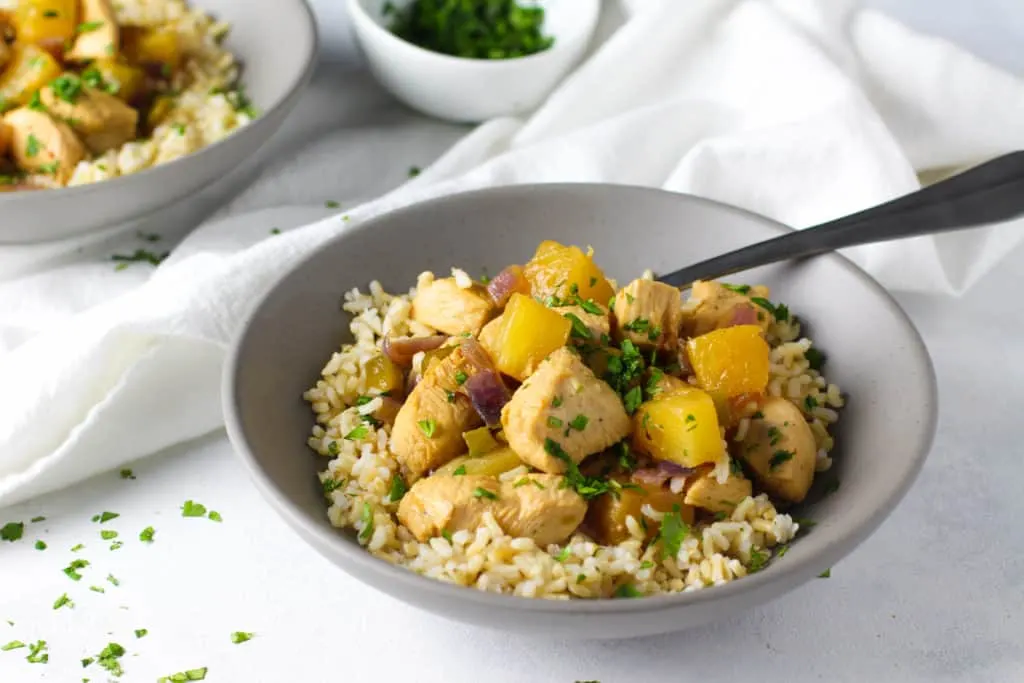 I don't know about you, but I'm all about the meal prep trend. I know people have always been good about meal prepping, but the influx of new recipes have made it that much easier and delicious. Cue these Pineapple Chicken Meal Prep Bowls!
They're full of flavor and will not disappoint to change up your lunches. I've loved getting to take these in!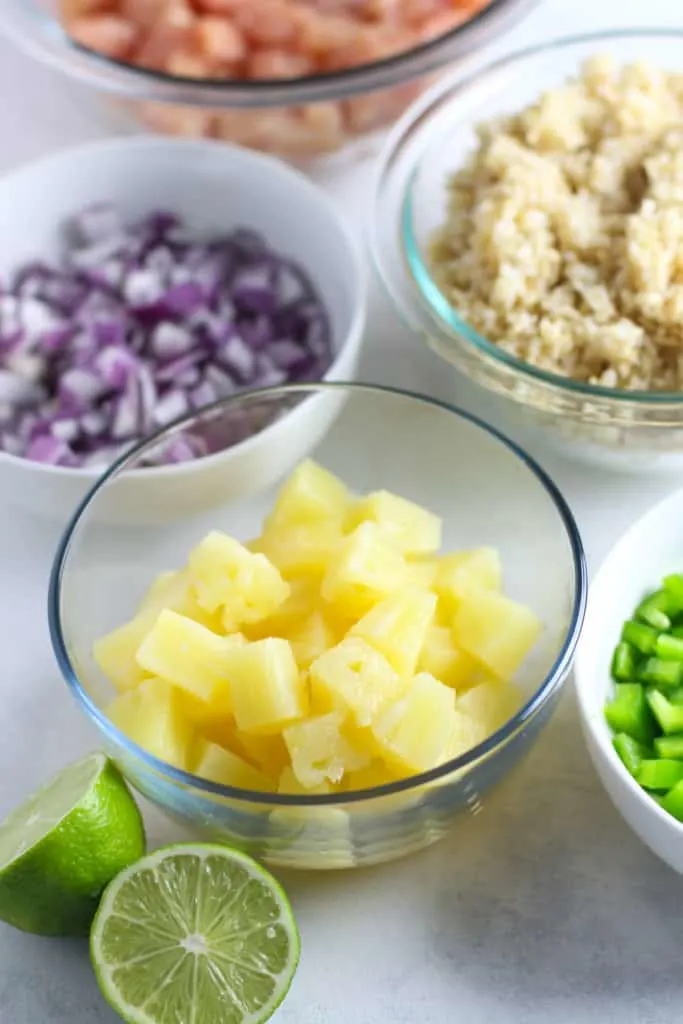 My friend introduced me to this recipe awhile ago and it's been a family favorite. I figured shrimp might bother my coworkers when reheating in the microwave so I subbed the shrimp for chicken.
Add a little marinade to the chicken and it goes perfect with it! It also keeps really well and hasn't dried out for me throughout the week which is a huge plus.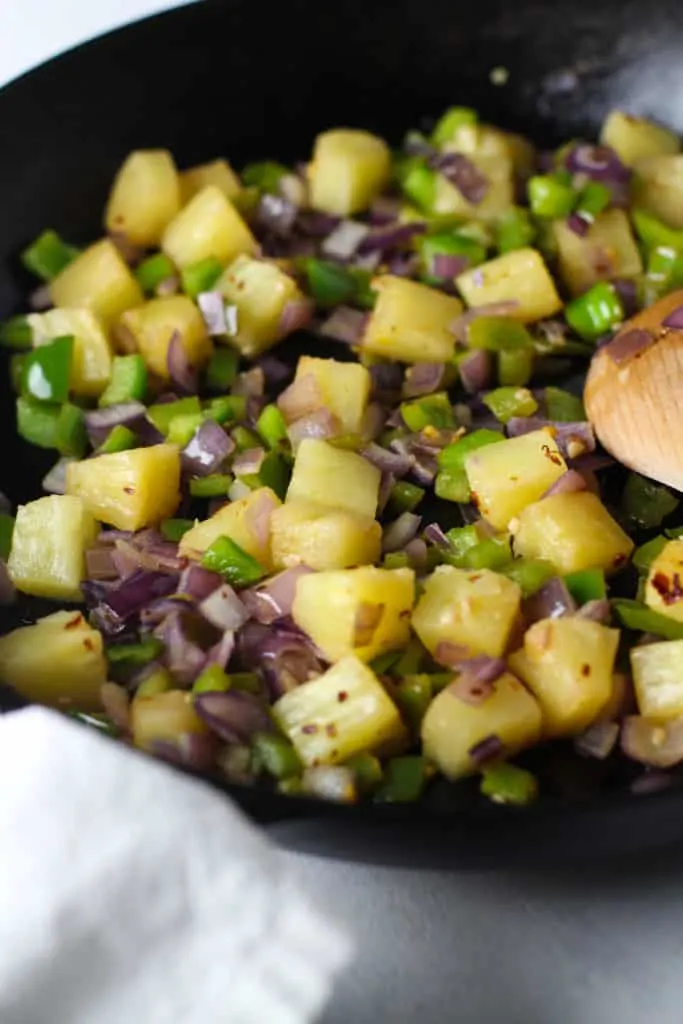 The flavors are perfectly balanced too. Just enough tang and acidity from the pineapple with the spice of the red pepper flakes and bite from the pepper. It's addicting and sure to be your new favorite.
I'm a fan of eating it over brown rice, but you could make this a wrap! You could also try eating it over a salad or quinoa. Shoutout to alllll of the possibilities.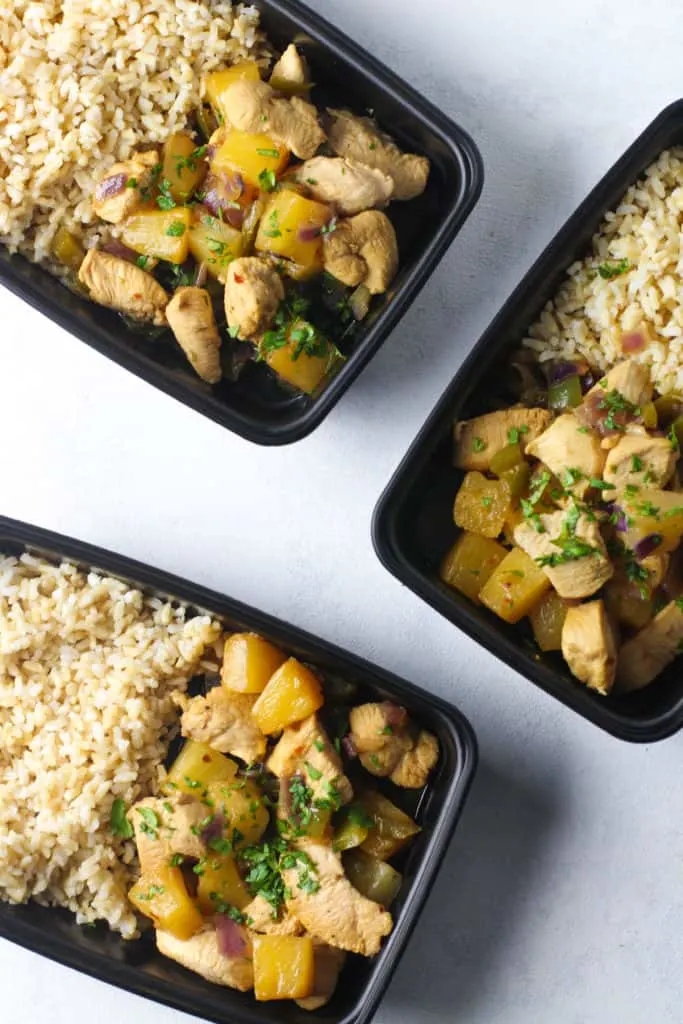 If you're looking for another meal prep option, try these Veggie Chicken Meal Prep Bowls!