These Veggie Chicken Meal Prep Bowls are easy to make and perfect for both the first-time and veteran meal preppers!
It's January 1st so you know it's time for all of the New Year's Resolutions to start up again. I'm definitely not bashing them, I'm just one of the people who fails miserably at holding on to them. So this year I'm saying mine publicly to hold myself accountable. My goal for this year is to eat more whole foods and exercise regularly.
With that being said, these Veggie Chicken Meal Prep Bowls are the perfect way to start off 2017. They are so easy to make and perfect to bring to work for a great lunch.
The best part about this is that it's a one pan meal meaning it's easy clean up too. Throw everything into a 9×13 glass plan, toss with the herbs and balsamic vinegar and let bake!
I usually just eyeball evenly putting everything into each plastic container that I use. You can find them here! It's an affiliate link so if you buy these you'll help me continue to run this site! I typically cut up the chicken into strips as well since I use bigger pieces of chicken. I use about four pieces and just evenly distribute among the five containers.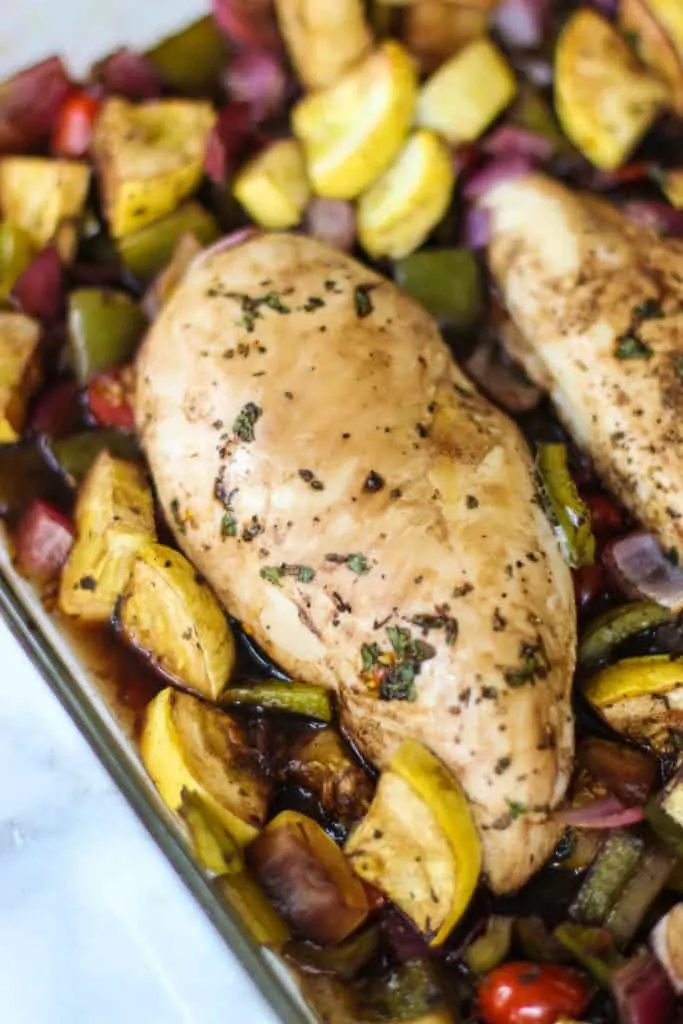 My favorite part about this combination is that you have so many options. I've eaten just the veggies and chicken or added quinoa or brown rice. You can even throw it on top of spinach or bring a tortilla to make it a wrap. So you can make five different meals to keep changing it up throughout the week!
You can also substitute the veggies for things that are more seasonal or things that you can find at your local farmers market! I just love the rainbow colors of this combination!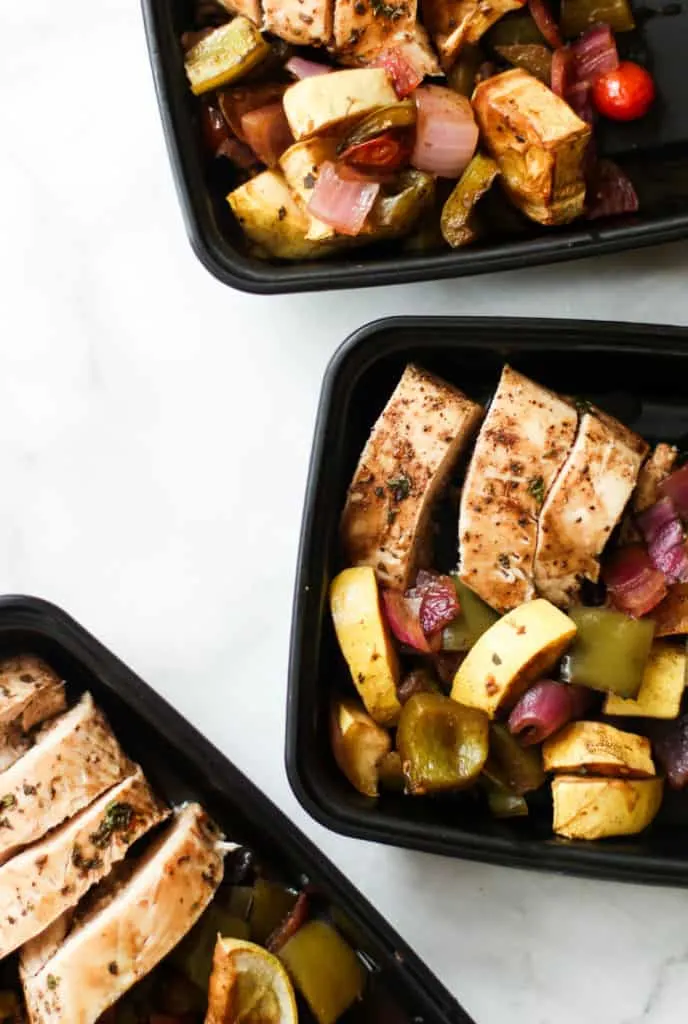 My goal is to create more of these throughout the year so be sure to let me know how this turns out or if you have ideas that you'd like to see made!
Let's hold onto those resolutions people!

This post contains an affiliate link that I'll make a commission off of. Thanks for the support!