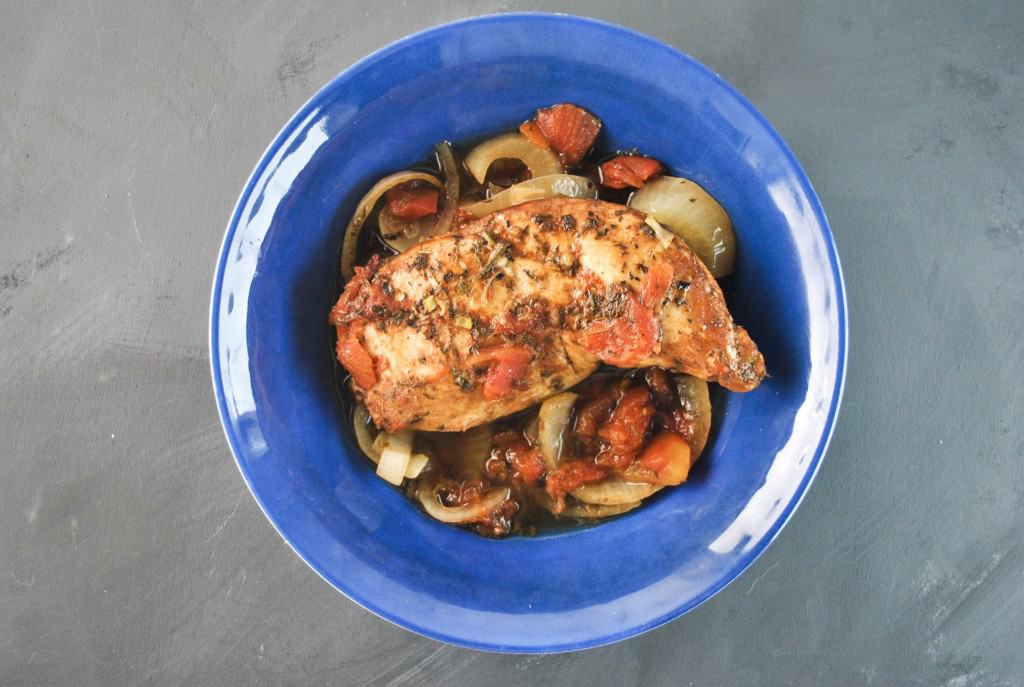 With Blizzard 2016 around the corner and my oven conveniently not working, I decided a slow cooker meal would be perfect for the lazy snow days. This Balsamic Chicken is so easy and quick to put together and leaves your house smelling wonderful all day long.
It's one of those dishes that you put together, step back, and can't believe dinner could be done that quickly. It's easy enough to measure out the ingredients and throw it together before leaving for work in the morning.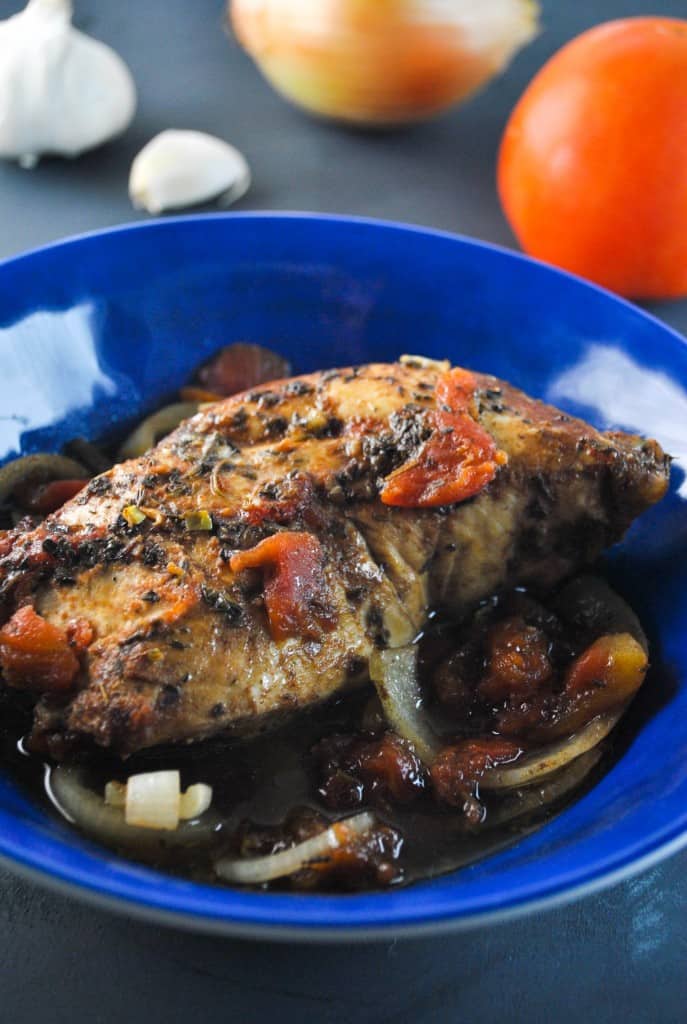 Certainly might not be the most beautiful, but it's the taste that counts right?
I love the versatility of this dish! I put this with some of the veggies and sauce it's cooked in over pasta, but you could also do that with rice or quinoa and it'd be just as good. I'm thinking next time I'll shred the chicken and put it on some bread with the onions and tomatoes for a perfect dipping sandwich. ?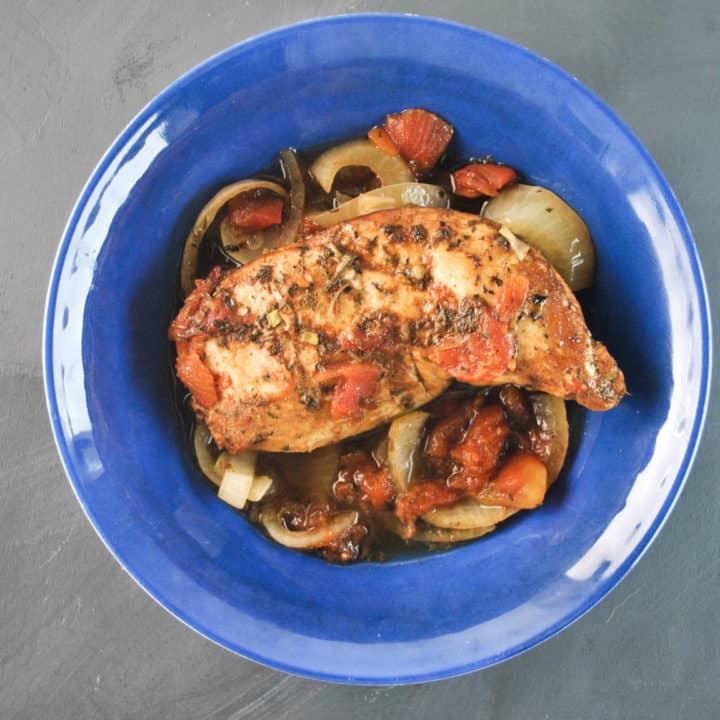 Slow Cooker Balsamic Chicken
Easy slow cooker balsamic chicken perfect for week nights.
Ingredients
2 tablespoons olive oil
1/2 yellow onion, sliced into strips
3-4 skinless boneless chicken breasts (around 2 pounds/32 oz)
salt and pepper to taste
1 14.5 oz diced tomatoes
2 cloves garlic, minced
1/3 cup balsamic vinegar
1 teaspoon oregano
1 teaspoon basil
1/2 teaspoon rosemary
1/2 teaspoon thyme
Instructions
Place the yellow onion on the bottom of the slow cooker.
Salt and pepper both sides of the chicken and place on top of the onion,
Add the diced tomatoes (with juice), garlic, balsamic vinegar, oregano, basil, rosemary, and thyme to the slow cooker. Stir to combine.
Cook on low for 6 hours or 4 on high, or until done. Enjoy!

Adapted from Skinny Ms.