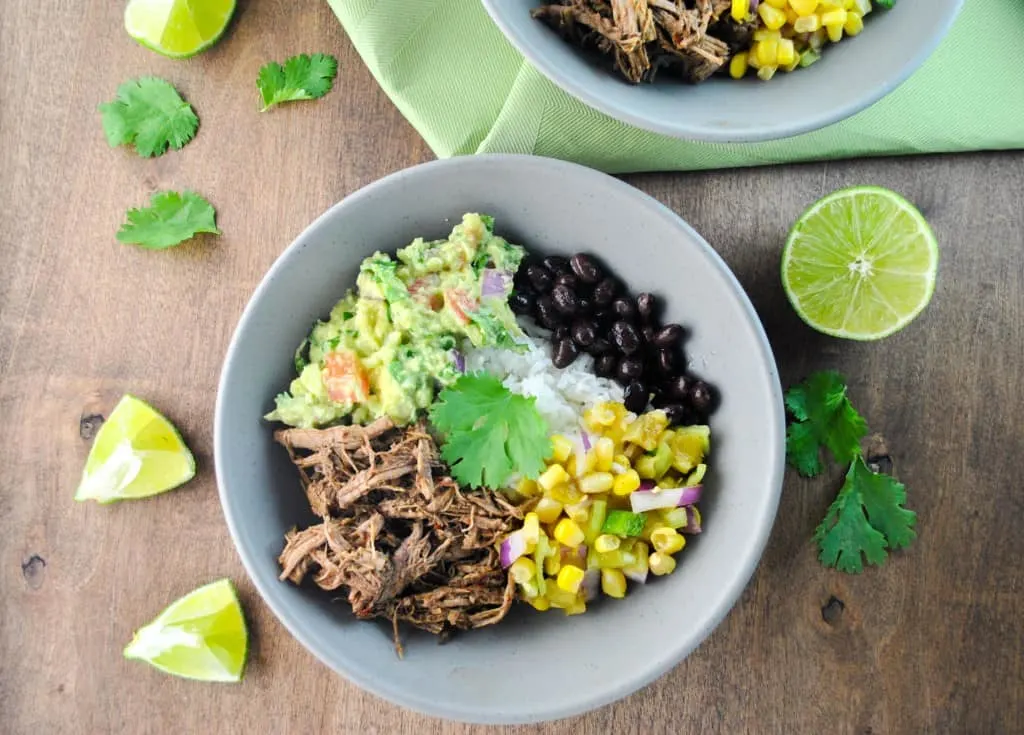 I guess it's about time that I post something other than a side dish.
The holidays are just so easy to get sucked into all of the pot lucks and parties that actual meals feel few and far between. This one was absolutely worth the time spent and by time spent I mean sitting around smelling the wonderful aromas coming from the crock pot and not being able to eat it.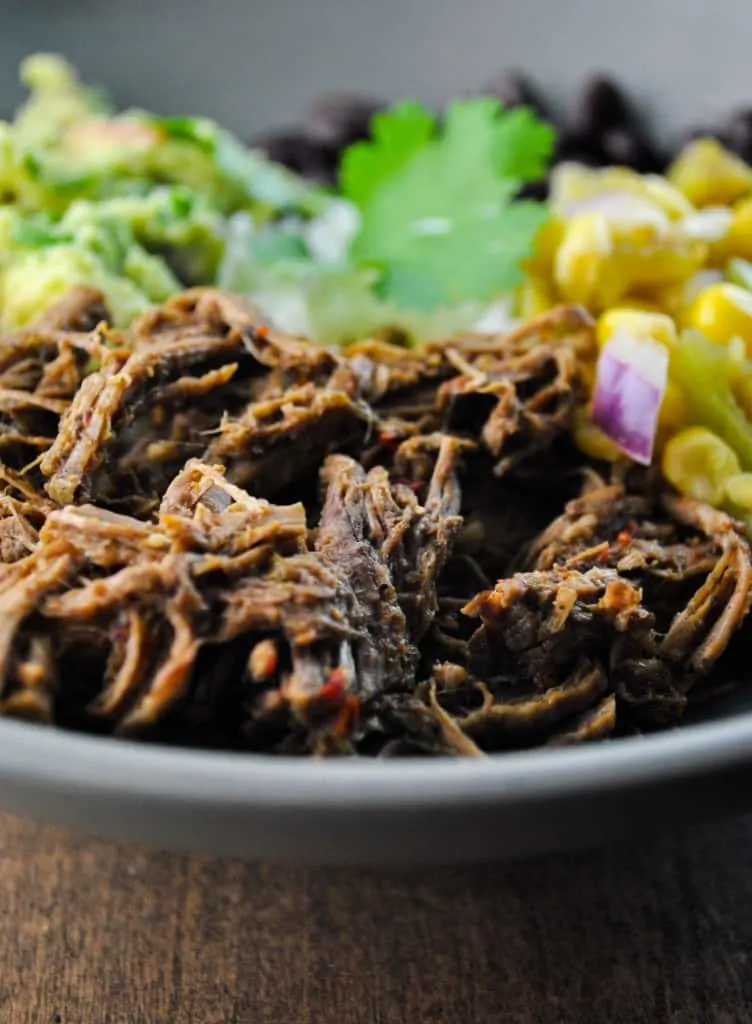 It's really hard to beat anything from a slow cooker. Just look at those chipotles ???
There are just some days where the lines are too long at Chipotle and they still don't deliver so you get desperate enough to attempt to make it yourself. This was one of those days. Nothing will beat actual Chipotle, but I won't lie, it came close.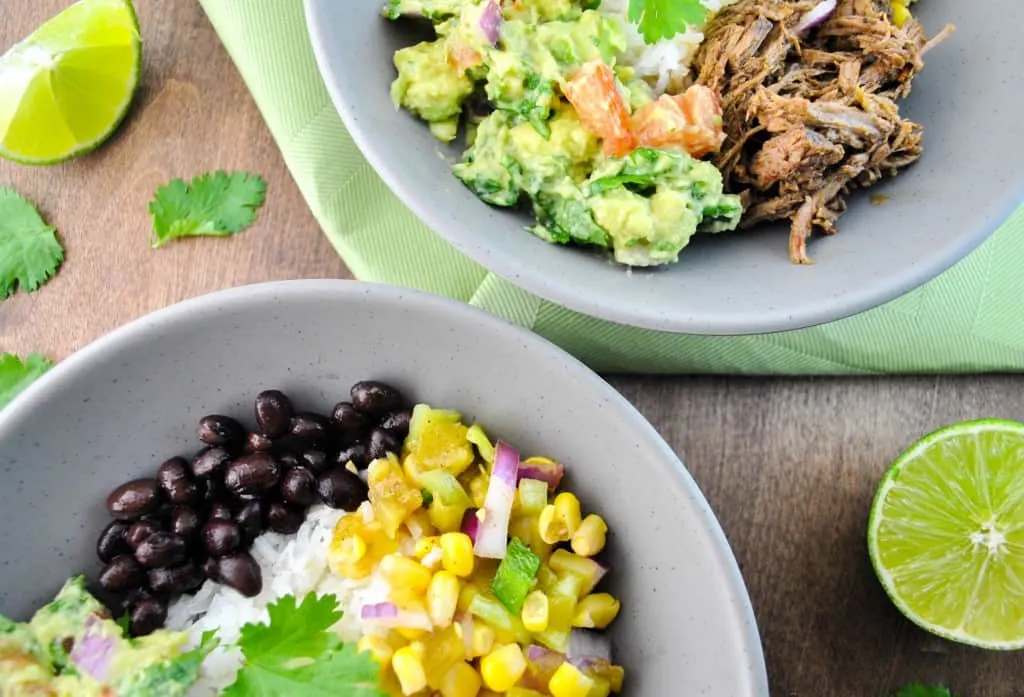 What I love about burrito bowls is you can add anything that your heart desires. Guac is obviously my favorite and if you'd like a sure fire recipe check this one out! Other additions can include beans, rice, corn salsa, fresh squeezed lime juice, cilantro, sautéed peppers and onions, pico de gallo… the list can go on forever.

Adapted from
BuzzFeed Tasty
.