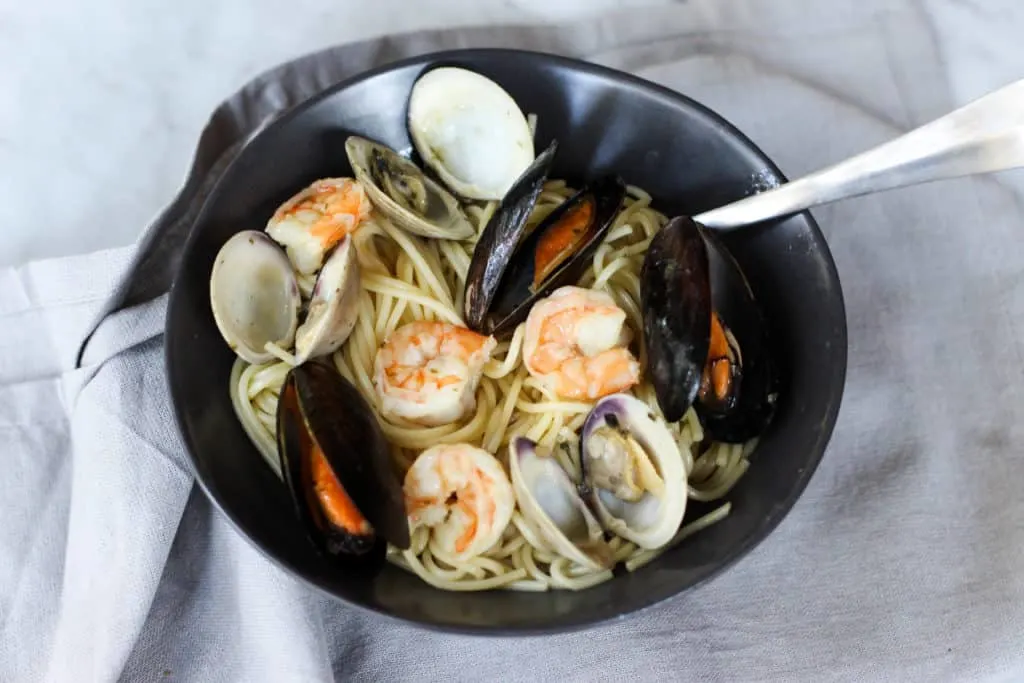 You guys. This Easy Seafood Pasta with White Wine Butter Sauce is unreal. The best part? It's so unbelievably easy. Throw in some shellfish, white wine, butter, and clam sauce and let it works it's magic!
Try this for the next time you're trying to impress your guests! The shellfish make it look like you put it a lot of effort even though all you need to do is let everything sit and cook!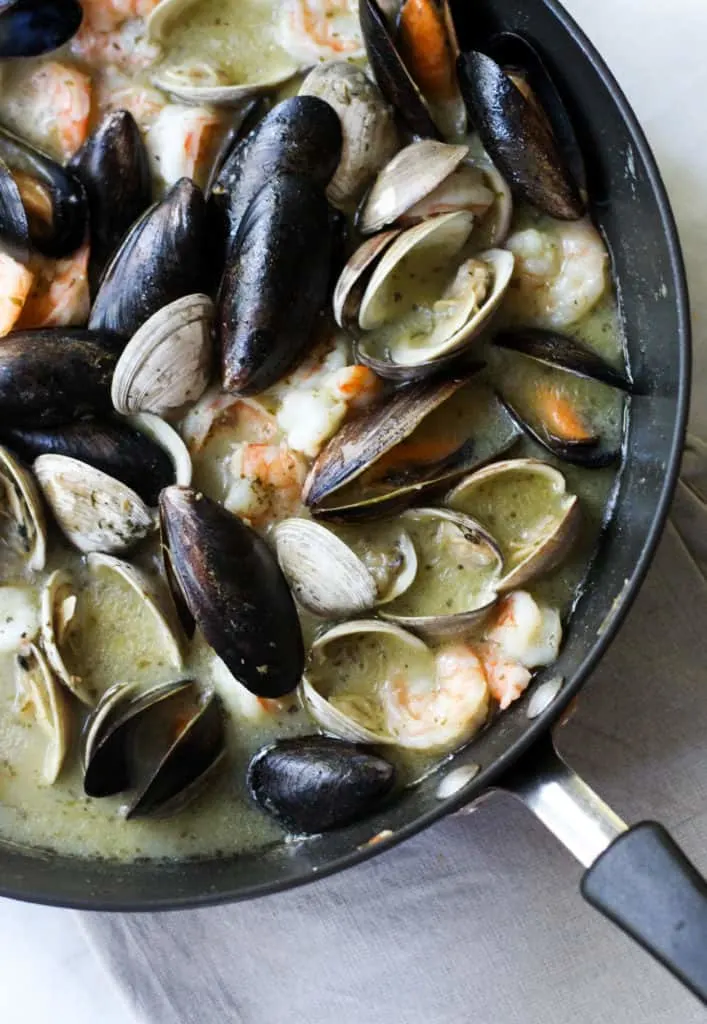 The shrimp, clams, and mussels on their own in the sauce are so delicious. I'd be happy to eat them on their own for an appetizer any day of the week. Eating the sauce with some crusty bread also will make your day instantly better ???
You can choose any type of pasta to eat with these. I typically pick spaghetti so it soaks up more of the sauce. Angel hair would be another great option to serve with this!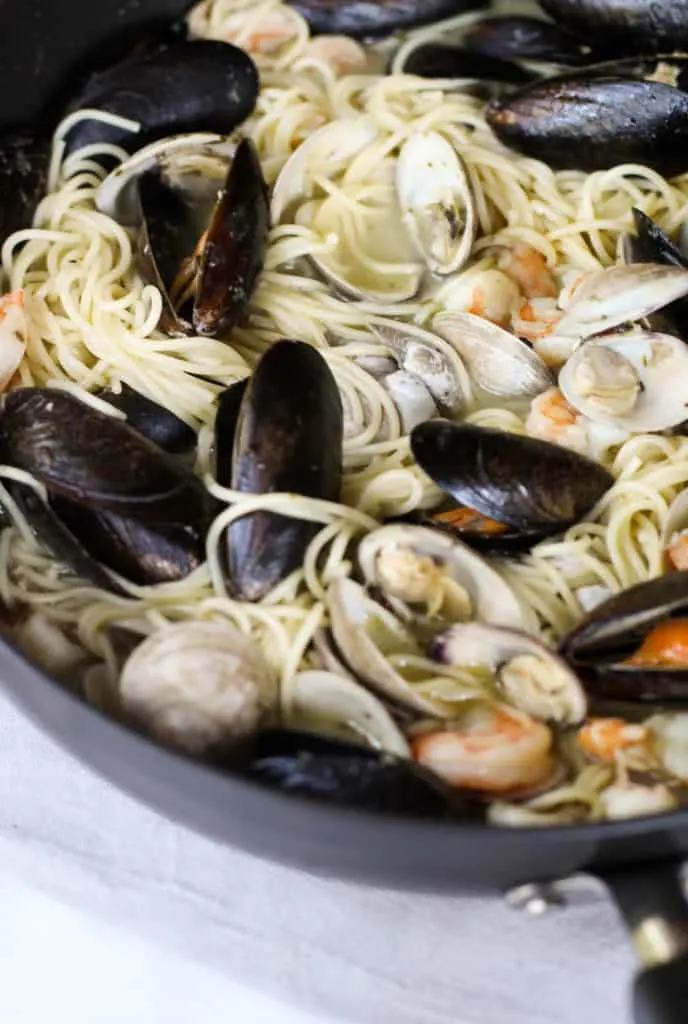 I love letting the pasta soak in the sauce to absorb more of the flavor. Just throw the pasta in the sauce and mix it around to make sure everything is covered. I usually leave the heat on low just to keep it all warm.
The pasta itself becomes so creamy. It depends on how long the pasta is left in the sauce if you'll have leftover sauce or not.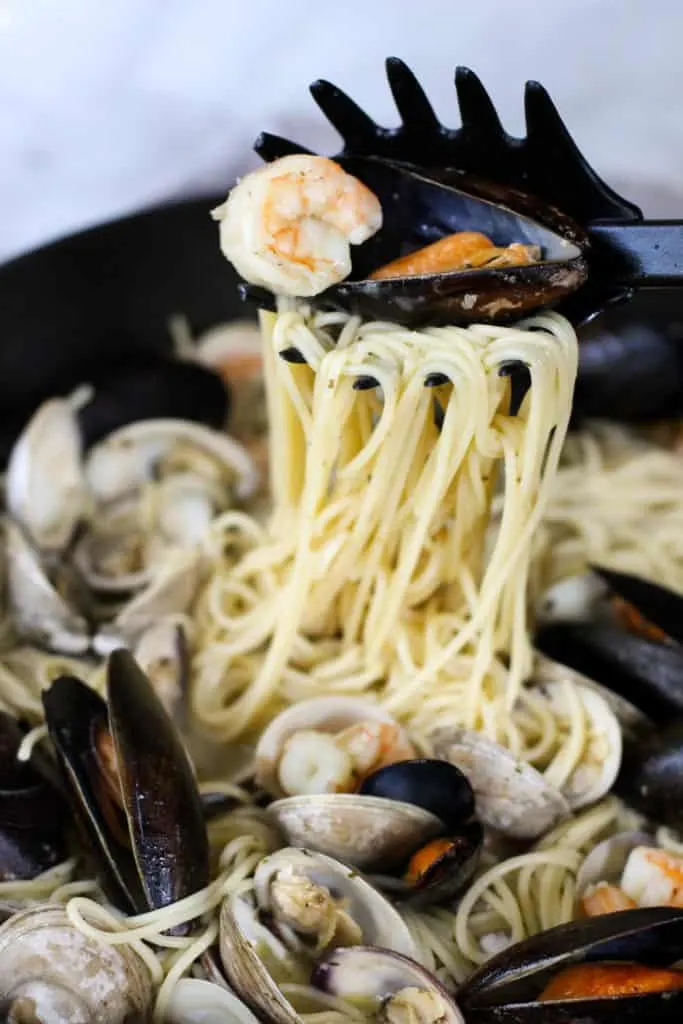 If any of the clams or mussels don't open after steaming them, don't try to pry them open to eat them. Just a good rule of thumb to avoid those!
You can also mix and match the seafood with this sauce. If you only like shrimp, the sauce will be just as good with that! It's usually better with fresh seafood, but frozen will work too.
Top with a little fresh parsley and parmesan and call it a day!