This Cocktail Sauce with Horseradish is only 4 ingredients so it's easy to throw together. You'll never need another homemade cocktail sauce recipe!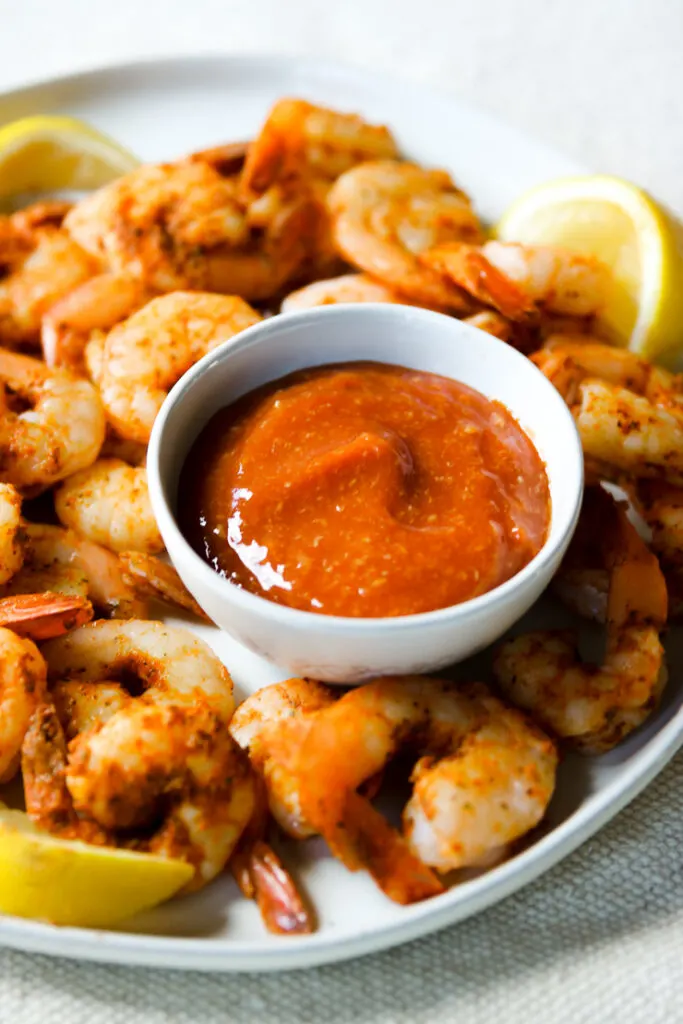 Cocktail Sauce with Horseradish
People either love or hate cocktail sauce. I'm personally a huge fan for it's bold flavors and perfect pairing with seafood.
Shrimp and cocktail sauce is my favorite combination … maybe consider adding some Garlic Butter Mussels to the mix too!
The Culinary Compass participates in several different affiliate programs. As an Amazon Associate, we earn from qualifying purchases.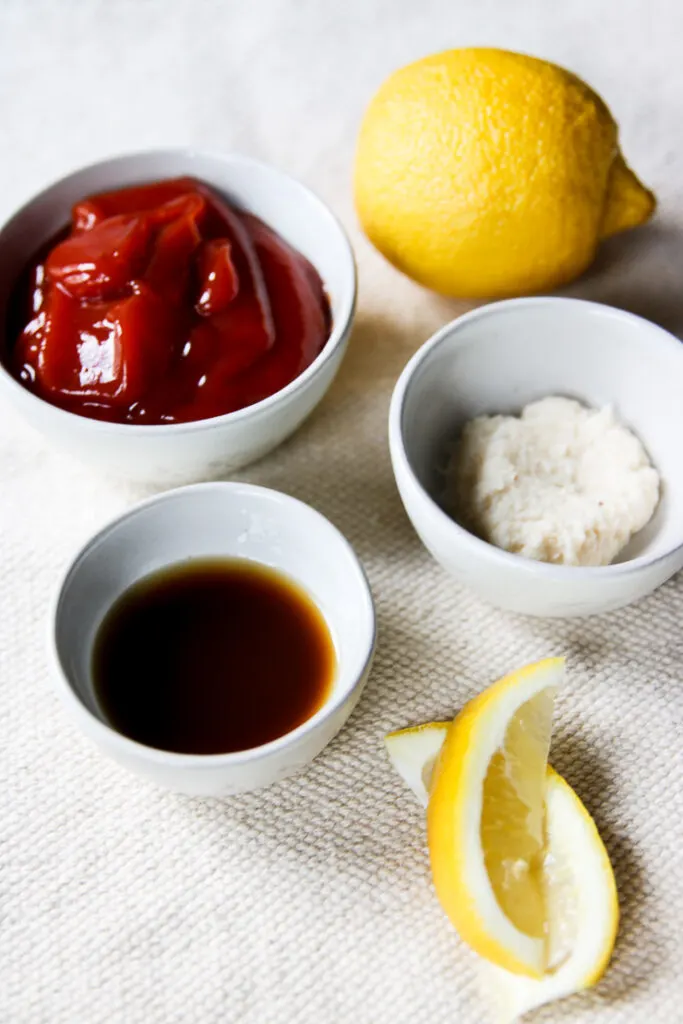 Why is it called cocktail sauce?
Rumor has it that cocktail sauce got its name from when and how it was originally served.
Shrimp cocktail was served in cocktail glasses during the Prohibition era since alcohol wasn't being served as a "cocktail" appetizer.
What is cocktail sauce made of?
Cocktail sauce is generally made up of just a few key ingredients. For this recipe, you'll find:
Ketchup
Prepared horseradish
Worcestershire sauce
Lemon juice
Some other recipes call for garlic, hot sauce, or even chili sauce as a substitute for ketchup. It is super versatile so you can adjust the ingredients to make it fit what you're looking for!
If making it isn't in the cards, you can always use buy bottled cocktail sauce from the grocery store. You can even doctor up the store bought cocktail sauce with extra horseradish to make it spicy!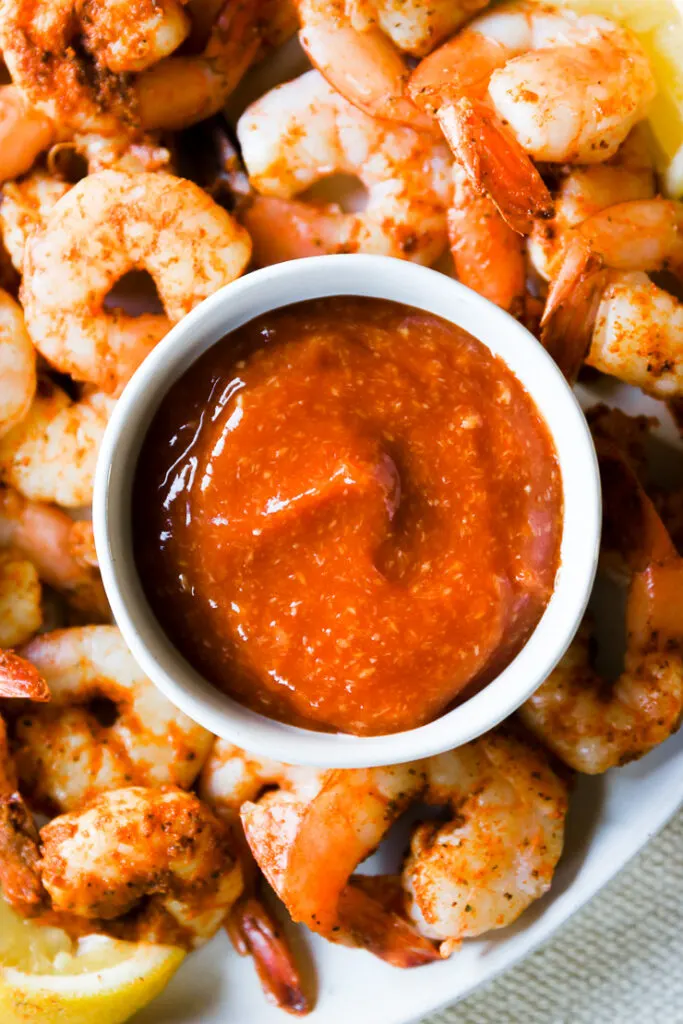 What is horseradish?
Horseradish is a root vegetable that is in the mustard family. It's known for it's spicy flavor; think of a wasabi kind of heat!
You'll often hear recipes call for prepared horseradish which you can find jarred at the grocery store, or you can learn how to make prepared horseradish yourself!
Prepared horseradish is just grated horseradish with vinegar, salt, and sugar which makes it easier to work with and find.
Does this taste like St. Elmo's cocktail sauce?
I wish! The Shrimp Cocktail from St. Elmo's Steak House in Indianapolis, Indiana is hands-down the best cocktail sauce I've ever had. When they say that it's hot, it's HOT.
St. Elmo's supposedly uses some cider vinegar in their recipe to add even more tang to the sauce.
If you want spicy cocktail sauce, add an additional tablespoon or two of your prepared horseradish and that'll bring the heat!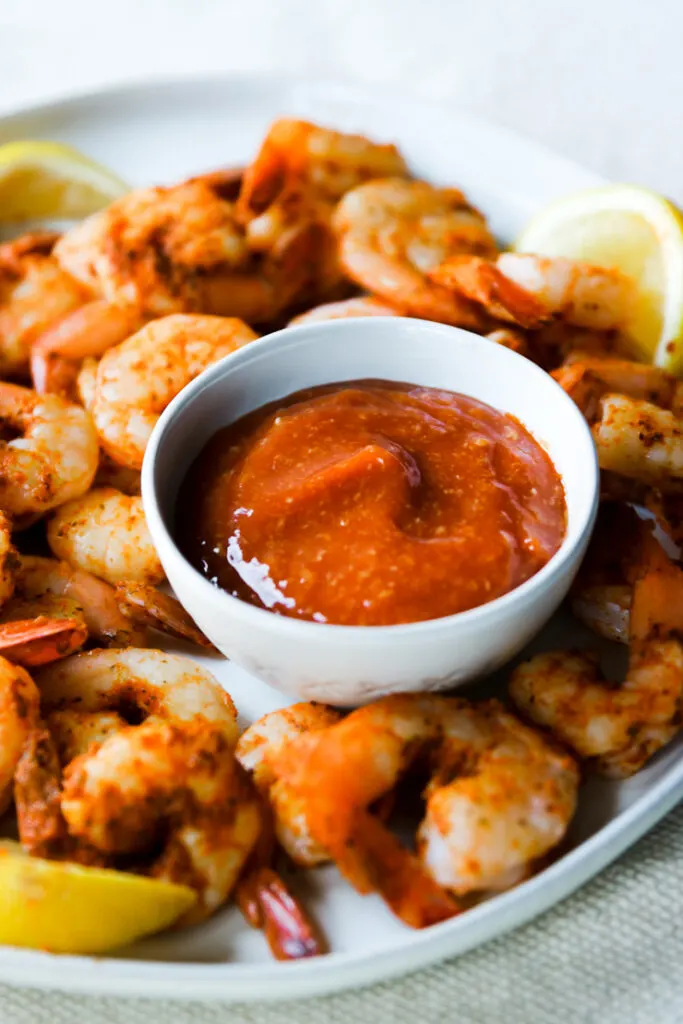 What can I serve cocktail sauce with?
If you have any extra cocktail sauce, be sure to try it with some:
Old Bay Steamed Shrimp
Crab cakes
Bloody Mary's
Add it to your favorite meatloaf recipe
Fries
Add it to cream cheese and make a creamy dip
Add some to greek yogurt to make a remoulade sauce for a Skinny Shrimp Po Boy
How to Make Cocktail Sauce
Making cocktail sauce is simple! You'll just want to use a small bowl to mix together the ketchup, horseradish, Worcestershire sauce, and lemon juice. It's ready to serve right then or chill it to enjoy later.
Be sure to store the cocktail sauce in an airtight container. It'll hold up for 2-3 weeks in the refrigerator for you to enjoy!