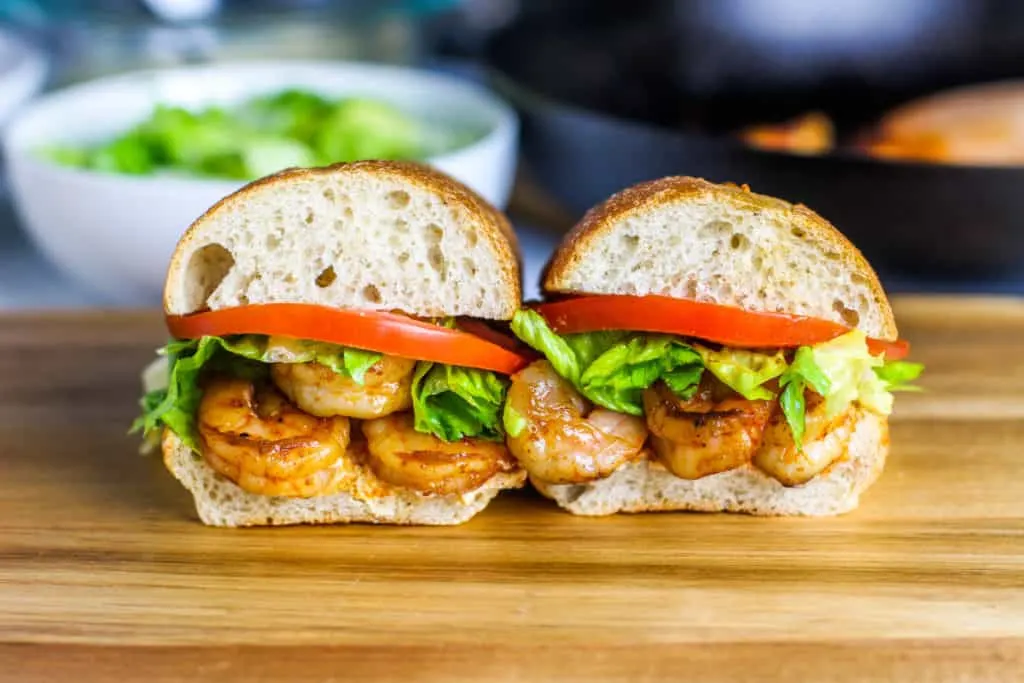 If you're looking for all of the flavors of a classic shrimp po boy, but less of the calories, try these Skinny Shrimp Po Boys!
They're made with sautéed shrimp rather than fried and a greek yogurt remoulade sauce that would be good on just about anything!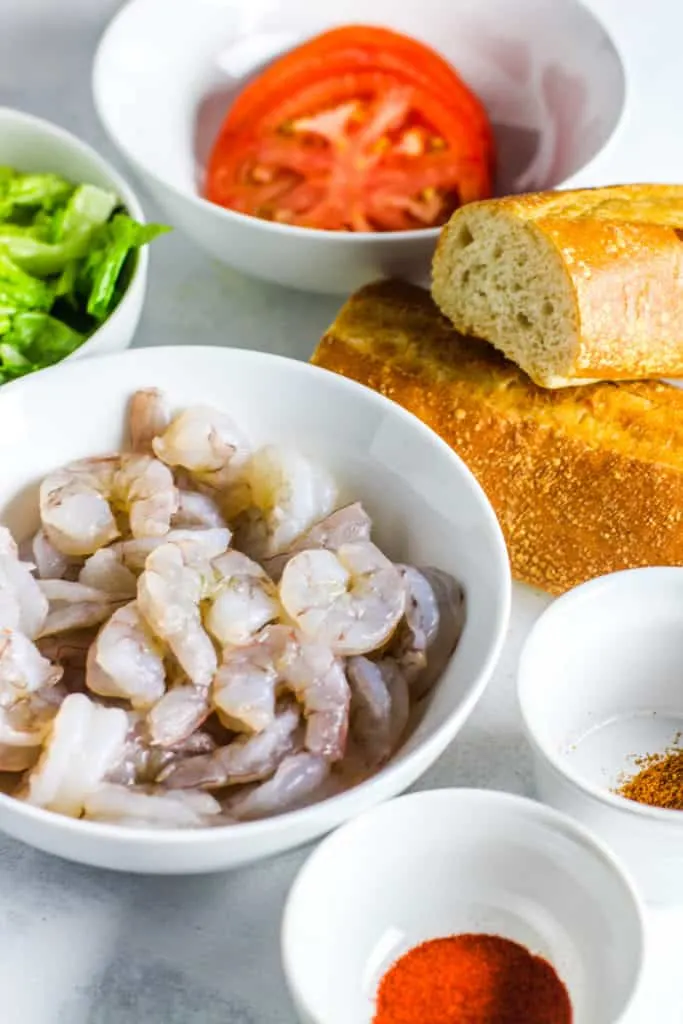 I love cooking shrimp over the stovetop especially in the summer to keep temperatures down in the kitchen.
They're done in less than ten minutes and there's no frying mess to deal with. Less dishes.. hello.
You also don't have to batter them which makes it even easier.
I threw some paprika and cayenne pepper for a little extra heat.
Talk about a warming heat that goes perfectly with the crisp veggies!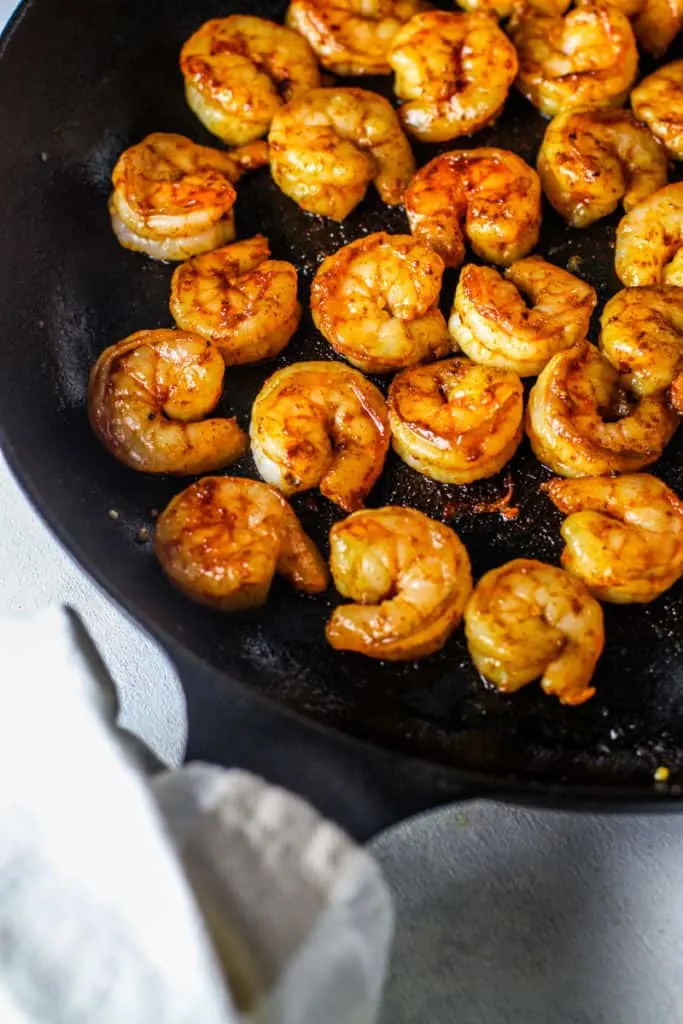 The greek yogurt remoulade was inspired by this one over at Serious Eats.
I cut down the ingredient list a little and decided to use greek yogurt instead of mayonnaise. In my opinion, you can't tell the difference at all!
The cajun seasoning is up to you! Mix together your own blend, use one of the many Louisiana styles, or opt for Old Bay if you have that handy!
I also use a basic pepper hot sauce, but if you have one you love try that!
To make it more authentic, try one that is Louisiana-style.
To make this a super skinny sandwich or even just looking for a gluten free option, use a gluten-free wrap or even romaine or butter lettuce leaves!
Just pile some remoulade, shrimp and tomato on top to get all of the flavors that you would on a sandwich.
If you're opting for bread (?? – like this carb lover over here), find one with a crunchy crust.
Something about it just makes it taste that much better.
When I was in New Orleans, they used a portion of a baguette that had the perfect crispy outside and airy inside that soaked up all of the flavors.
My mouth is watering just thinking about it…