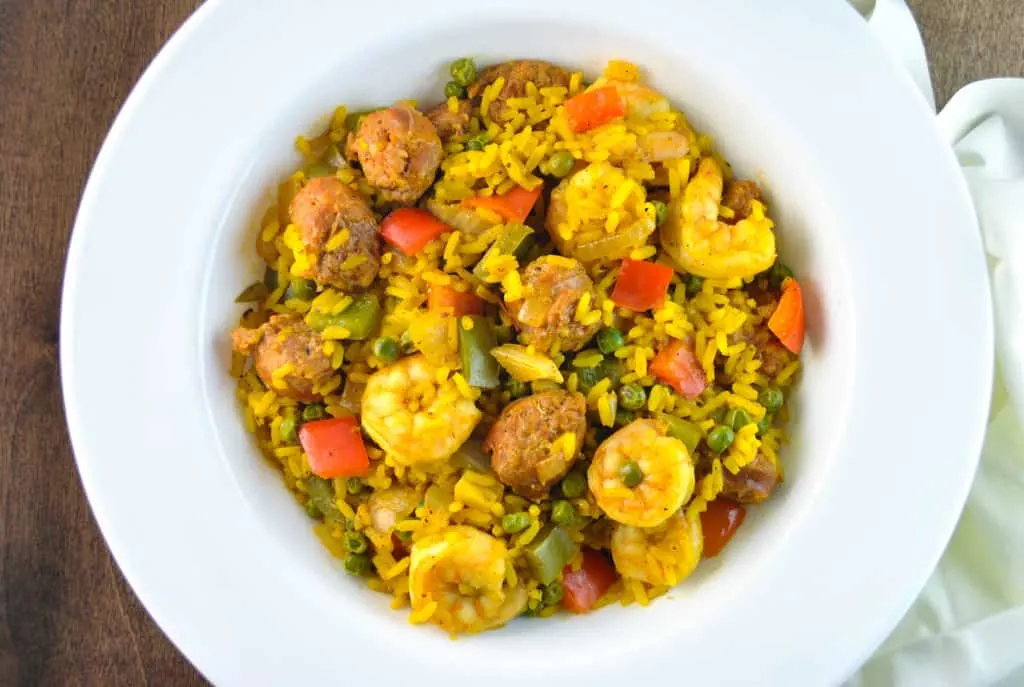 This Shrimp and Chorizo dish is perfect for when you want all of the flavors of a paella, but not enough time to do it. It's totally enough to impress all your friends too and easy enough to do after work.
A paella usually has a toasted layer of rice on the bottom of the pan called a socarrat which gives it a more complex texture and flavor. While this dish is missing the socarrat, it's a great starter dish to learning the flavors of paella.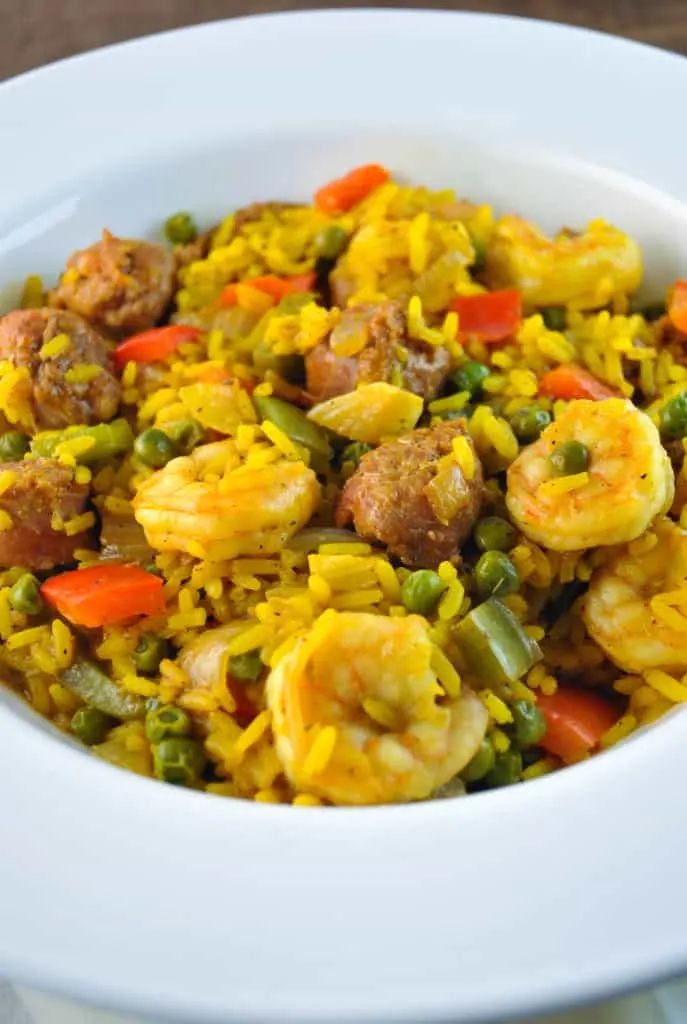 That yellow rice ??? Admittedly not as good as if you were to actually use saffron, but sometimes you just need to cut corners to eat well on a weeknight.
This dish is even good as leftovers. I had this the next day for lunch and it develops an awesome heat from the chili powder and paprika with the spices from the chorizo.