If you're a Guinness lover, this Guinness BBQ Sauce will be a staple for your barbecues. It's got a ton of layers of flavors that stay true to the stout. Add it to your ribs or pulled pork for an instant favorite!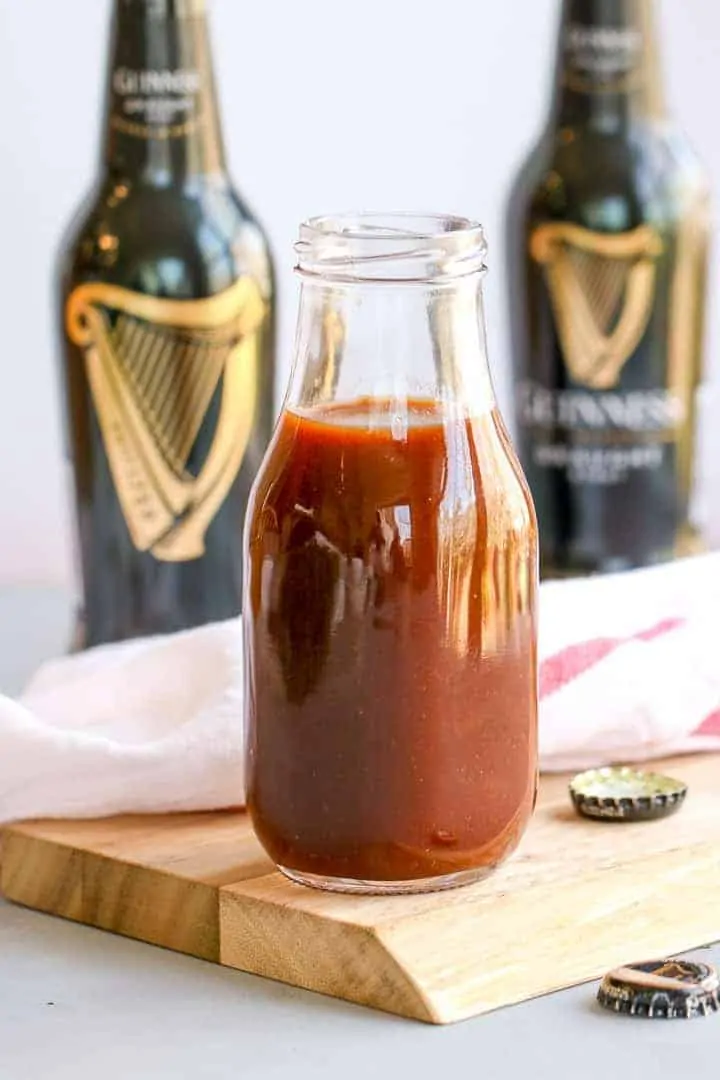 This Guinness BBQ Sauce might take the lead for my favorite barbecue sauce I've ever made. It's got layers of flavors from the acidity to the heat to the stout flavor itself that lends itself so well to slow roasted ribs or pulled pork.
The best part is that you can just throw it all together in one sauce pot and let it simmer and call it done.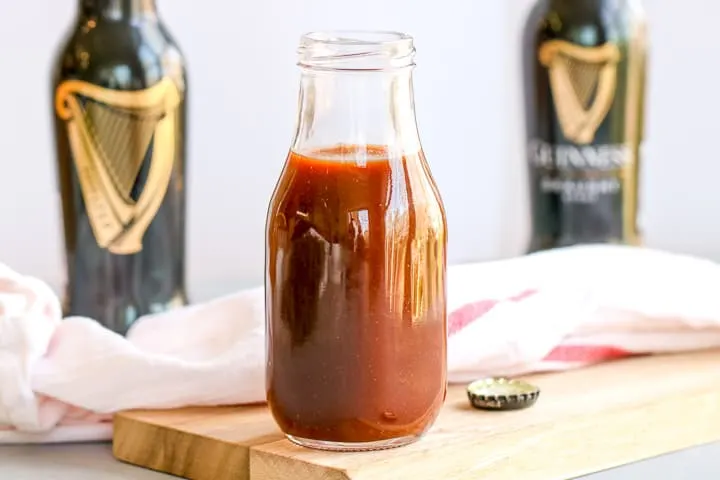 This sauce would also be amazing for these Slow Cooker Pulled Pork Sliders or on top of these Quick Baked Turkey Meatballs which I definitely think you need in your life after a St. Patrick's Day weekend.
I definitely recommend reserving some of the sauce on the side so you have some to dip in or pour extra on top of. Be careful of cross contamination if you use a spoon to pour the sauce on the raw meat or don't use a silicone brush in the sauce and serve that same batch later.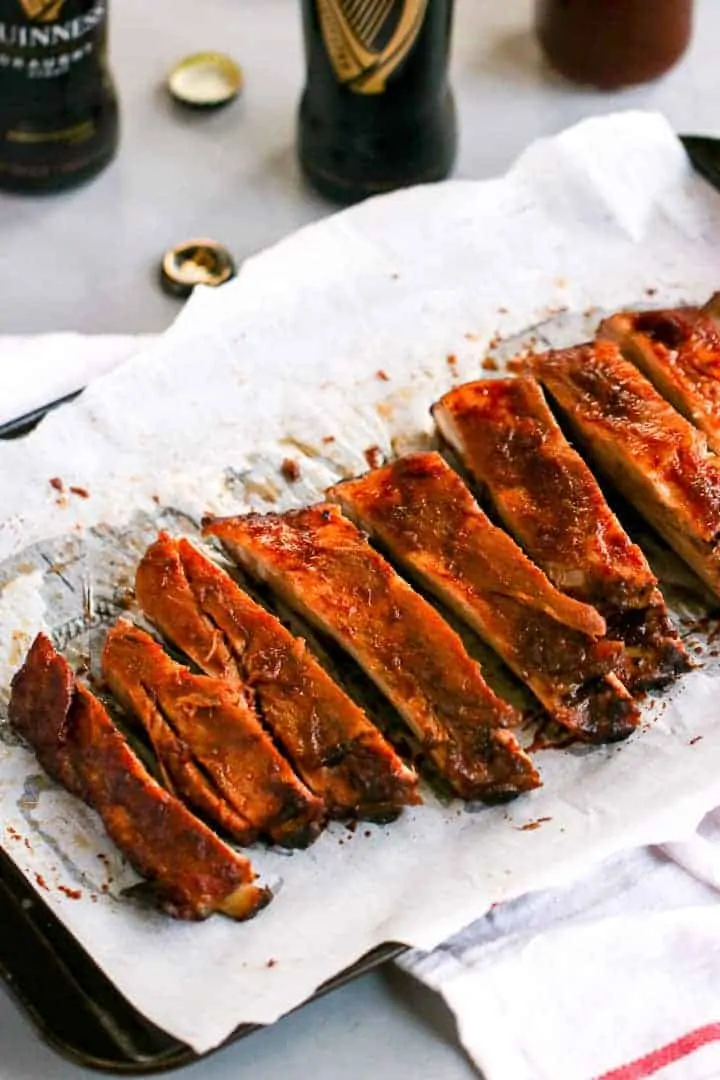 I personally love this sauce on these Guinness BBQ Ribs. They cook low and slow and fall off the bone with so much flavor.
It only took about one bottle to make this sauce so if you're not a Guinness fan on it's own, check out these ideas for your leftover (is that a thing?) Guinness: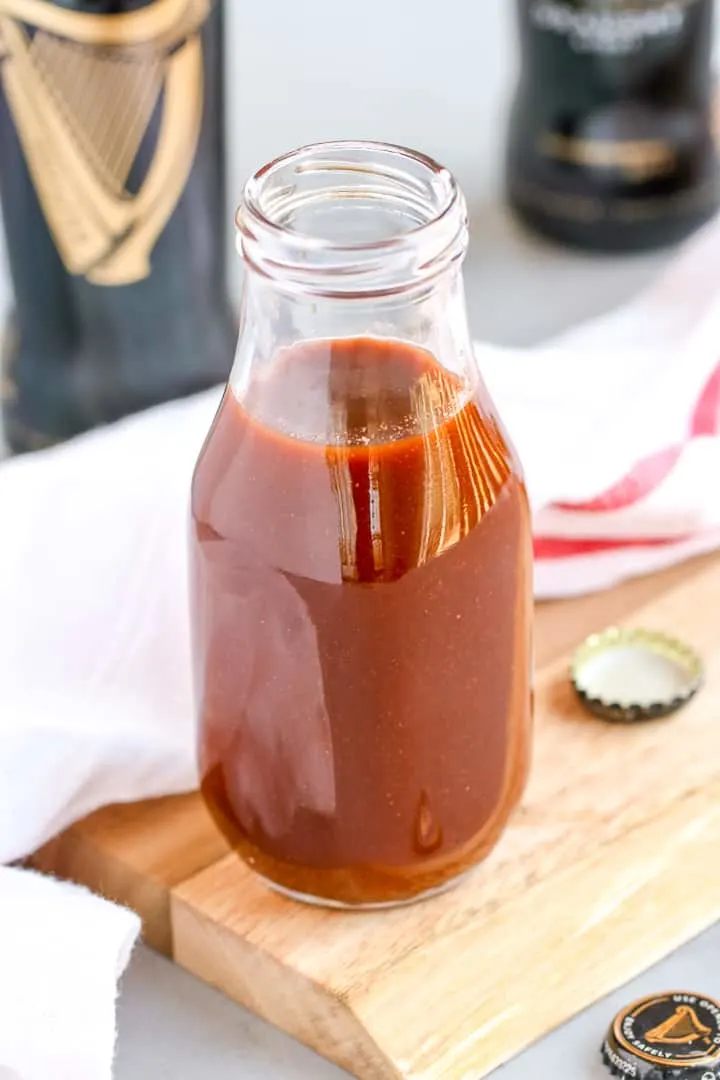 Tips for making this Guinness BBQ Sauce:
Simmer the sauce to let the alcohol cook off and let the flavors get to know each other.
Double the recipe if you're someone who loves extra saucy barbecue!
Use a silicone whisk to avoid scratching your sauce pots.
Be sure to enjoy and tag me with #theculinarycompass on Instagram if you make this!