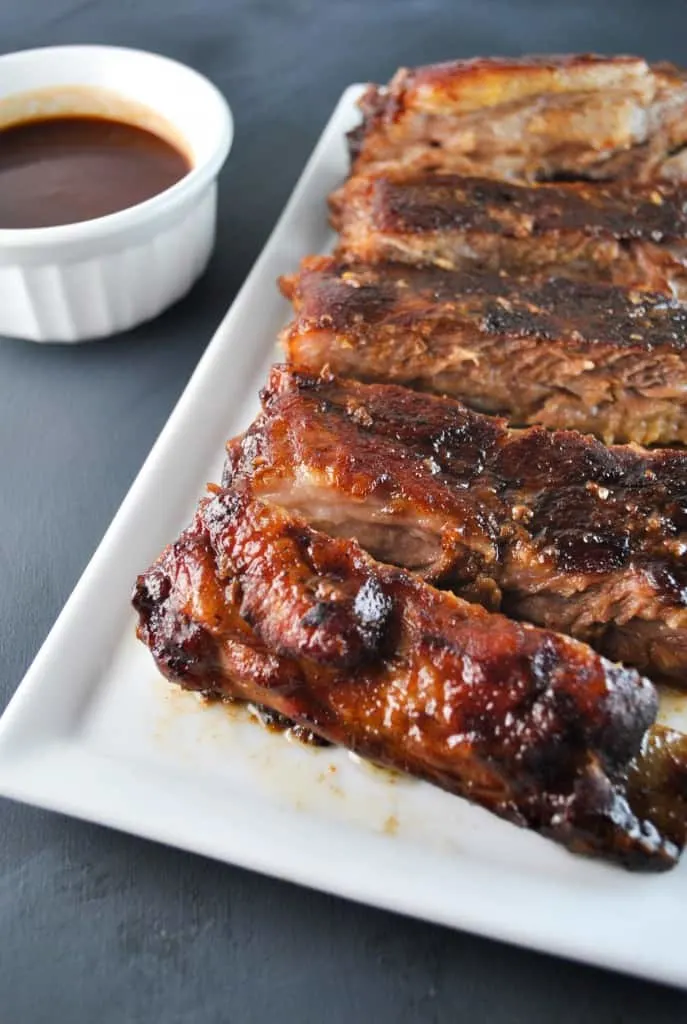 These ribs. Let me tell you… they fall of the bone and that barbecue sauce I could put on just about anything.
I've made these ribs a few times in the past few years and every time they've been demolished.
They are perfect to bring for watching a football game or any sporting event really.
My family has gotten to the point where they're requesting them for the Masters or Wimbledon… not joking either.
I'll take any excuse to make them.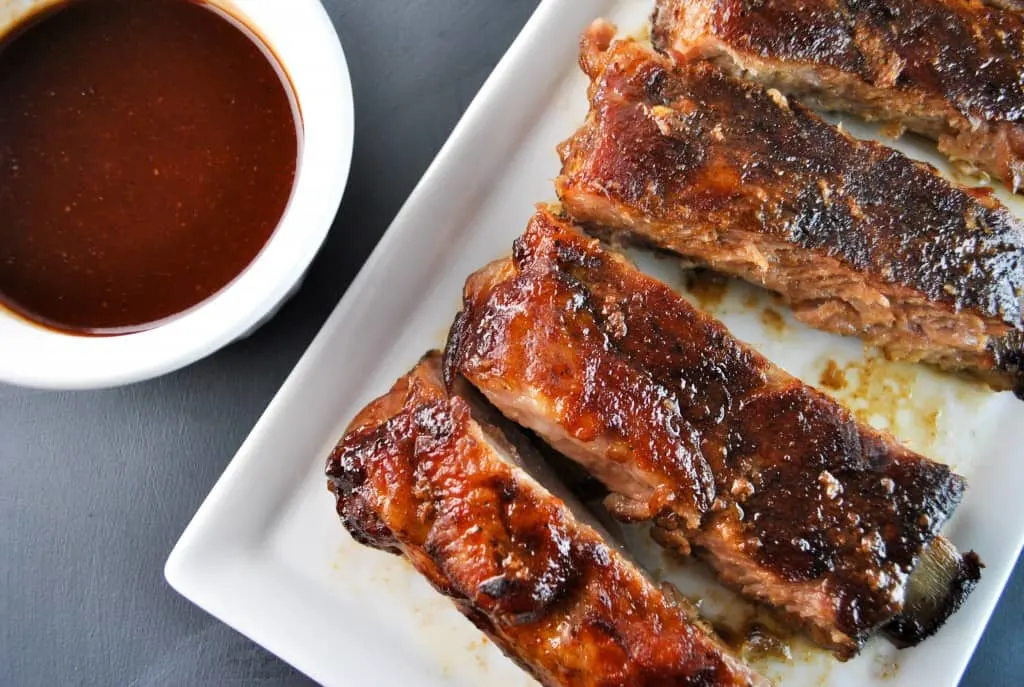 Slow cooking ribs takes a few hours of your day and some dedication, but it's absolutely worth it.
Making your own barbecue sauce makes it even better.
This maple brown sugar barbecue sauce is sweet, but has a kick from the layers of chili sauce and powder as well as the vinegar.
Be sure to save some of the barbecue sauce for yourself to dip the ribs in once they're done.
If you're looking for another rib dish to try, why not try these Guinness BBQ Ribs!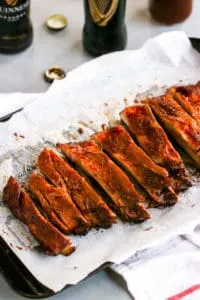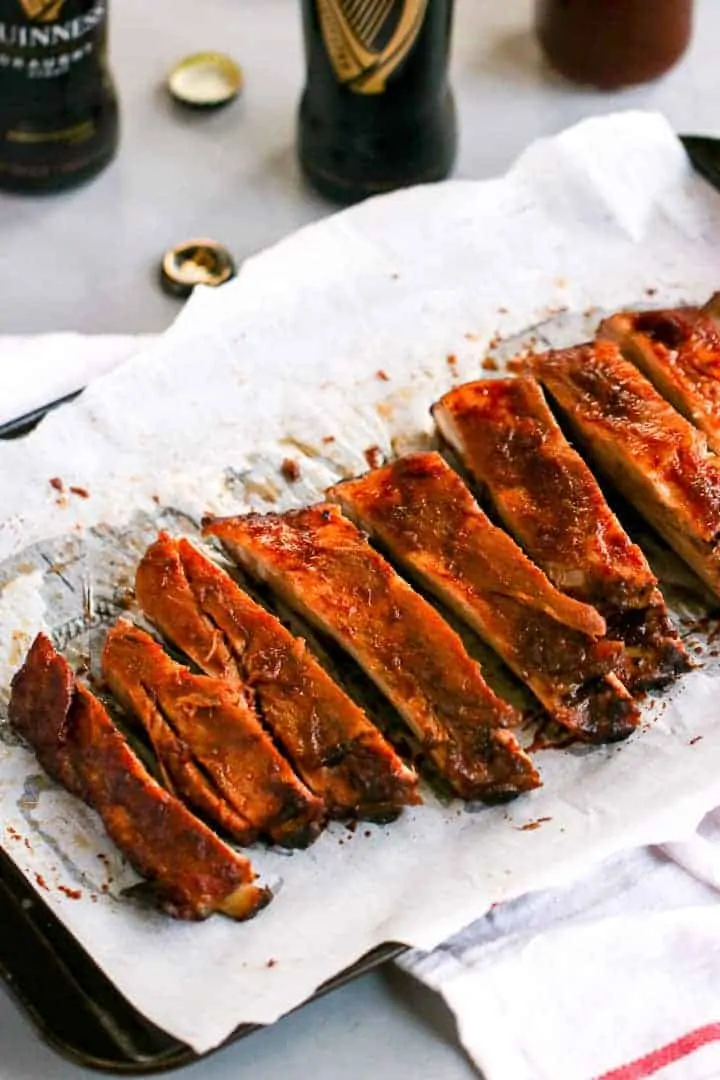 If you like a little spice, add in more sriracha to give it a kick!
This sauce would also be great on pulled pork or shredded chicken.
Here's some great turkey meatballs that you can try it out on or even some slow cooker pulled pork.