This Honey BBQ Sauce recipe is sweet and tangy and a perfect pairing for just about anything you throw on the grill this summer!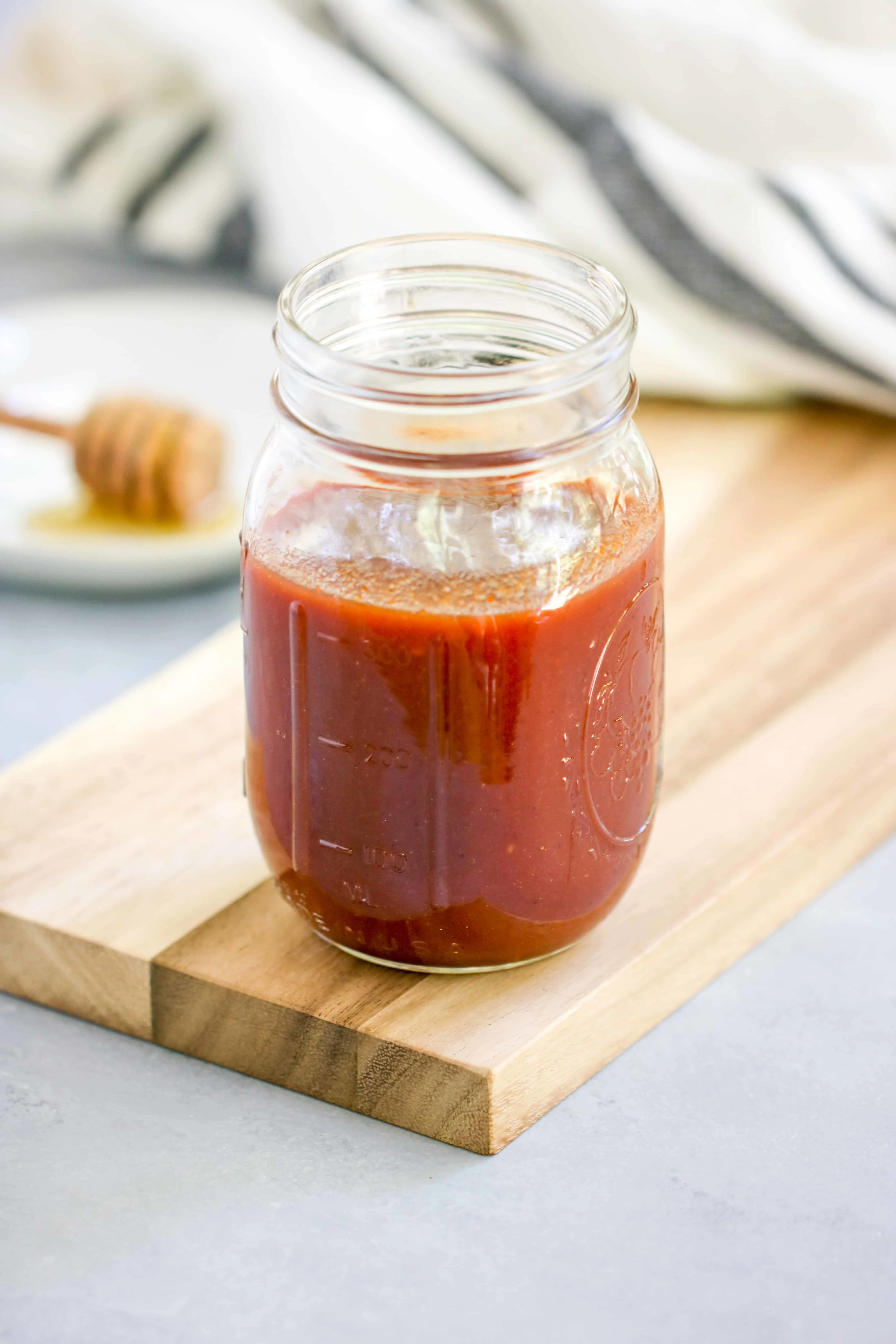 Honey BBQ Sauce
This Honey BBQ Sauce recipe is easy to throw together and perfect for grilling during the summer. There's not too much spice in this sauce either so it's definitely safe for those sensitive to heat or spicy sauces.
The best part is that you just add all the ingredients into one sauce pot and let simmer so the flavors can hang out and get to know each other. Once you've let them do that, you're free to use this easy honey bbq sauce on anything your heart desires!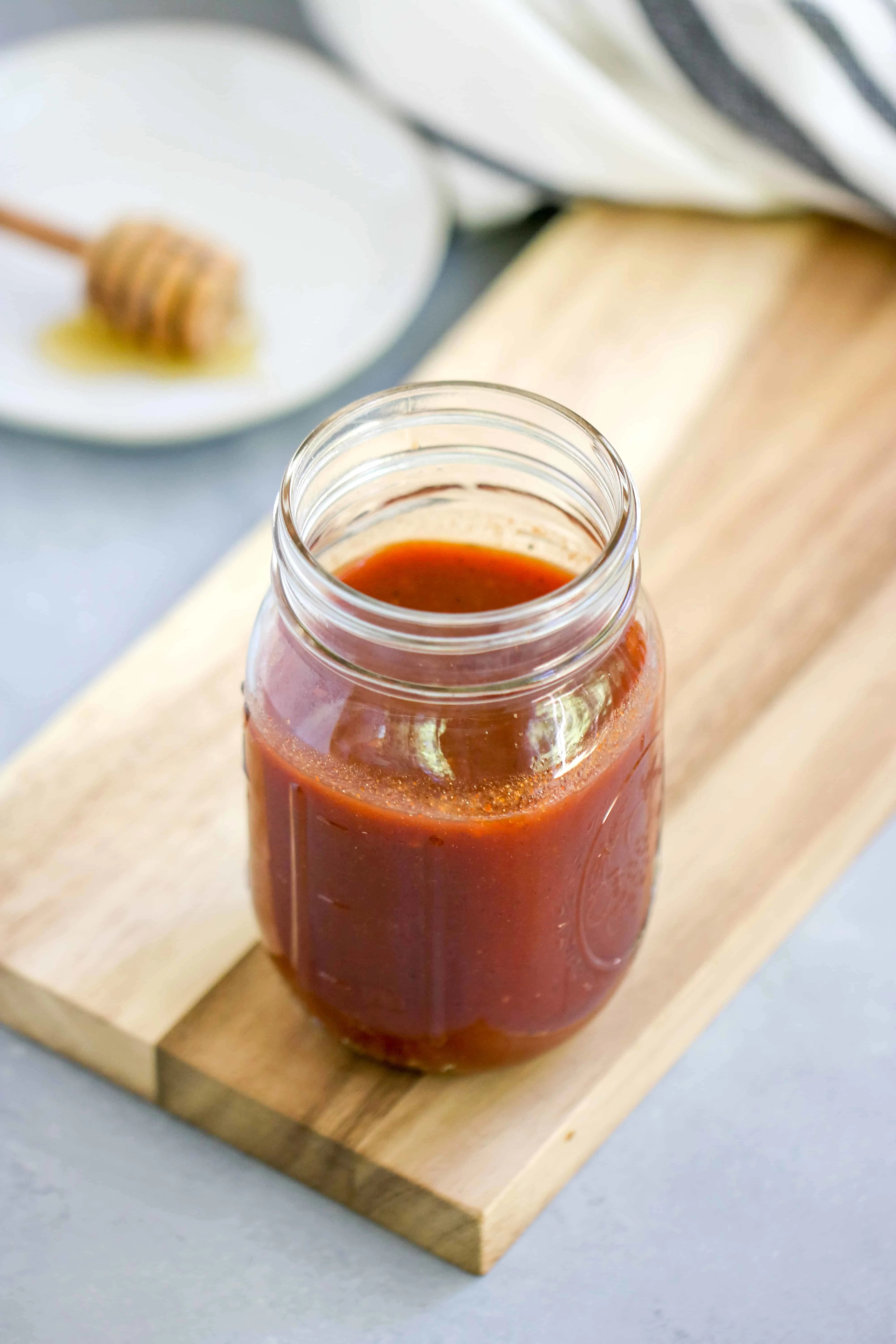 Can you add honey to BBQ sauce?
Yes! It gives the sauce a nice sweetness with a nice floral taste rather than using regular white sugar.
Adding honey helps cut the bitterness that comes from the tomato sauce and takes the edge off of the vinegar. The three combined make a perfect sweet, deep tang that will keep you coming back for more with each bite.
Sugar in any form will help the sauce stick to the meat and caramelize giving it a rich flavor.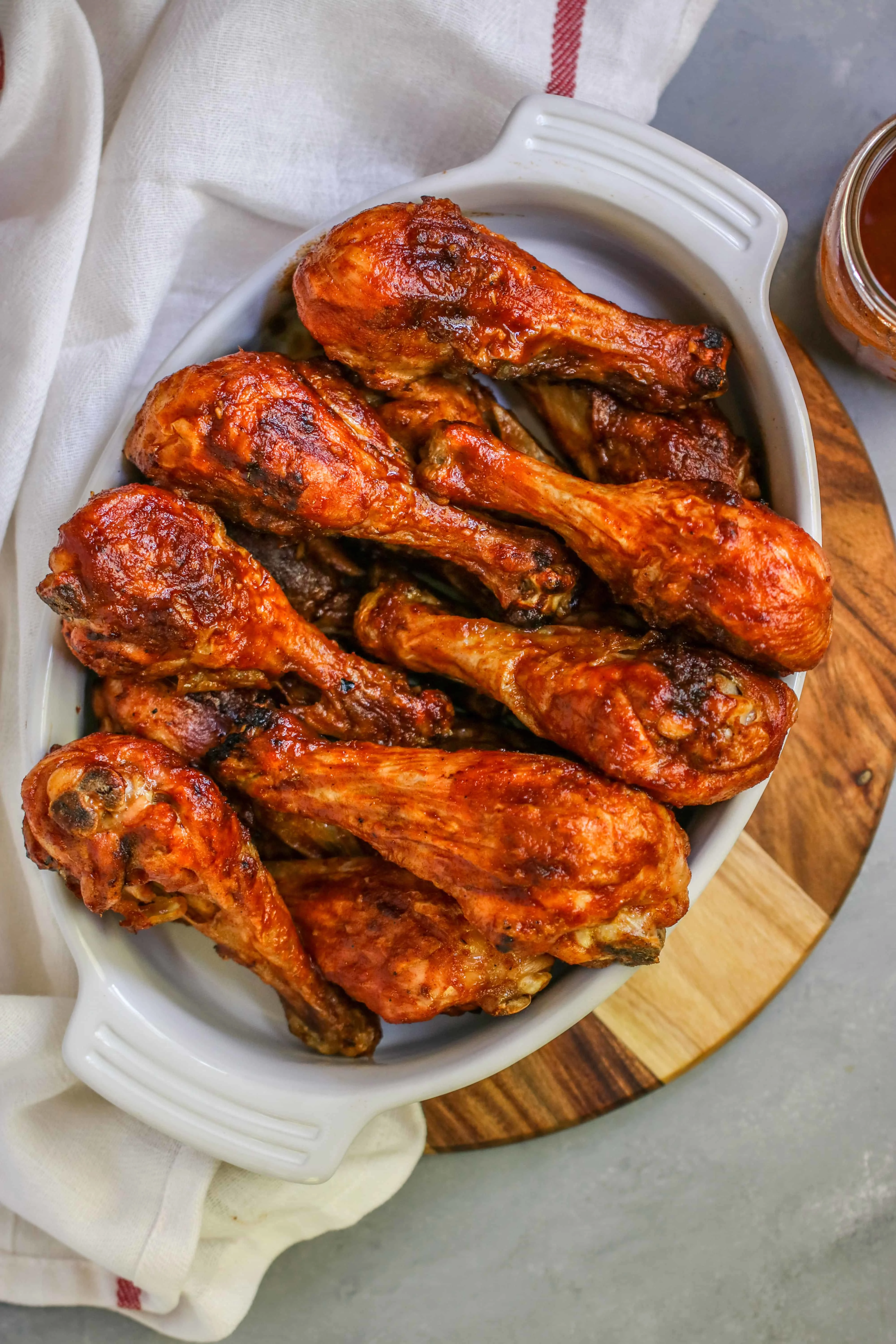 What can I use this sauce with?
Just about anything you can think of! I love using it for Grilled Chicken Drumsticks or low and slow cooked ribs.
It's also great as a dip for some chicken tenders if you aren't grilling or even pulled baked chicken breasts. It'd be a great marinade for some pork loin or pork butt that you throw in the slow cooker as well.
How do I add spice to this BBQ sauce?
Red Pepper Flakes – Just add a little here while the sauce is simmering to add some heat to the sauce.
Sriracha – This sauce has Asian peppers and garlic for a nice kick.
Cayenne – A little cayenne goes a long way! This will add a nice peppery spice to the sauce.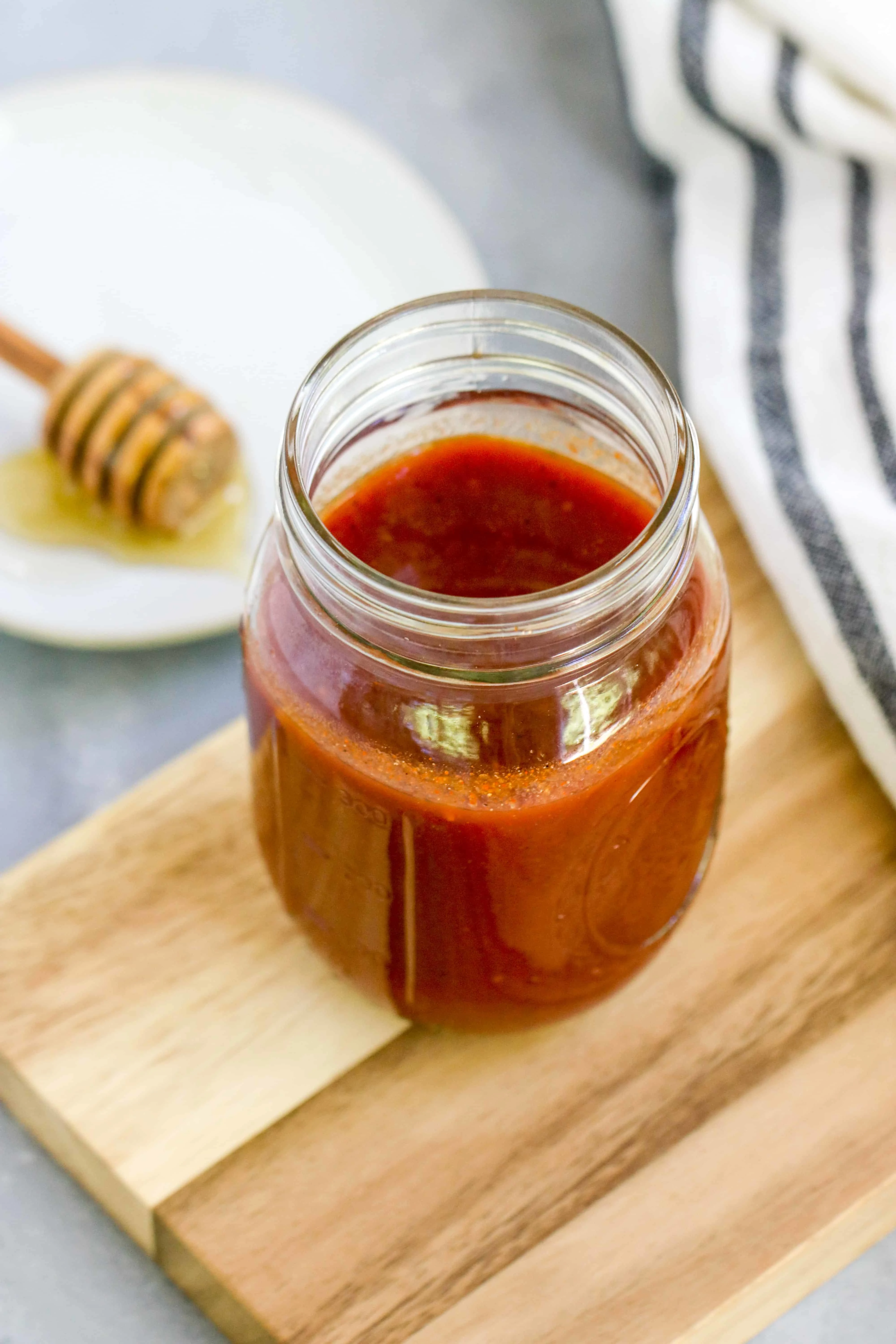 How can I thicken my BBQ sauce?
You'll want to add 1 tablespoon of cornstarch and 1 tablespoon cold water into a small bowl and mix together until a paste is formed. Add this to the sauce and stir over medium heat until you see the sauce start to bubble.
Allow for extra simmering time so the sauce thickens once this mixture has been added. It shouldn't add any other flavor to the sauce either!
Is there ketchup in this Honey BBQ sauce recipe?
No! There isn't. I use tomato sauce to try and limit the sugar that is in the recipe. I did add brown sugar for some sweet molasses flavor and honey to sweeten it more though.
Ketchup based barbecue sauces are typically found in Western Carolina or Kansas City! There's a TON of different types of barbecue sauces throughout the US. Have you found a favorite?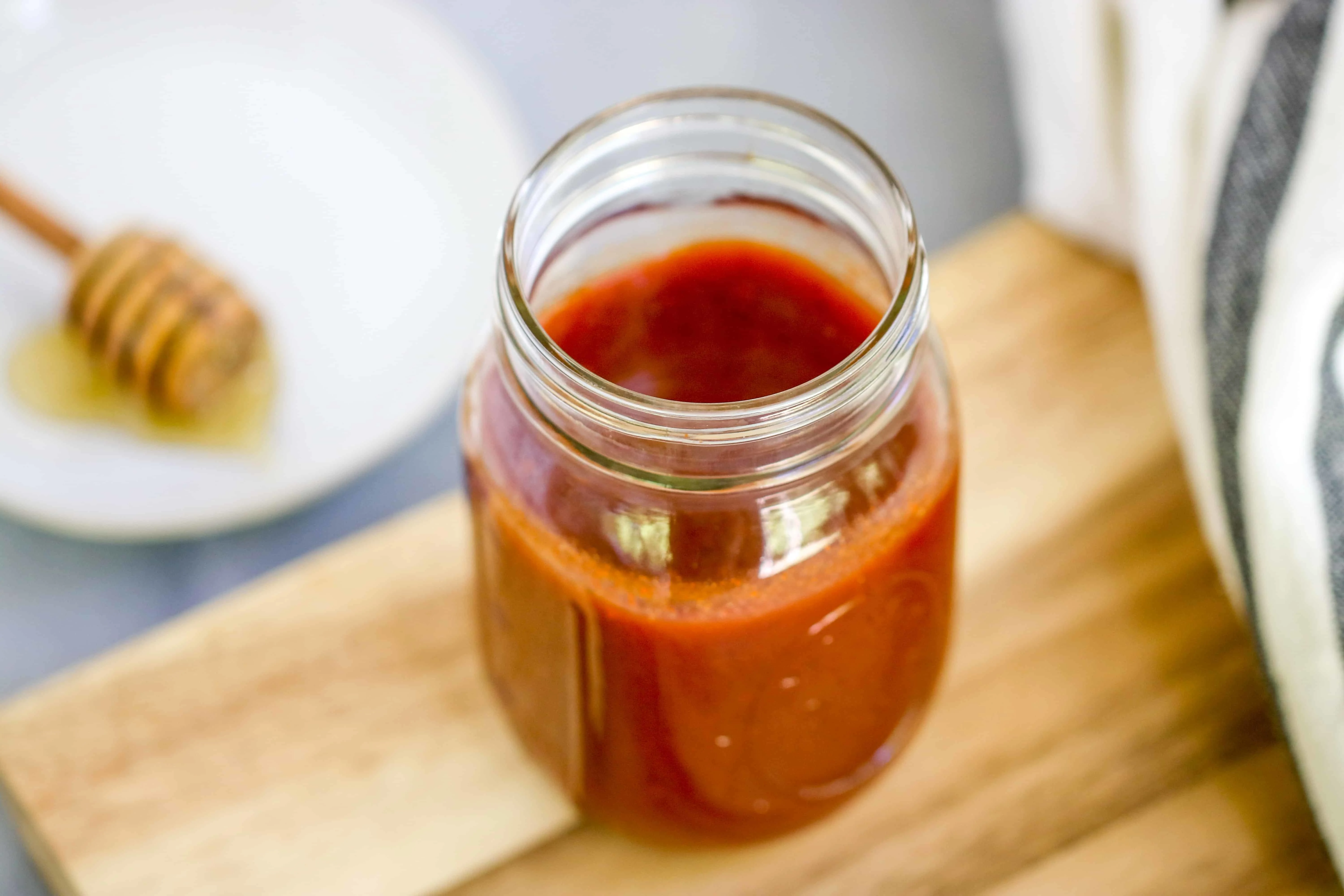 Enjoying a grilling weekend? Why not try making one of these as well:
Click the links above for the recipe!
Be sure to enjoy and tag me with #theculinarycompass on Instagram if you make this!