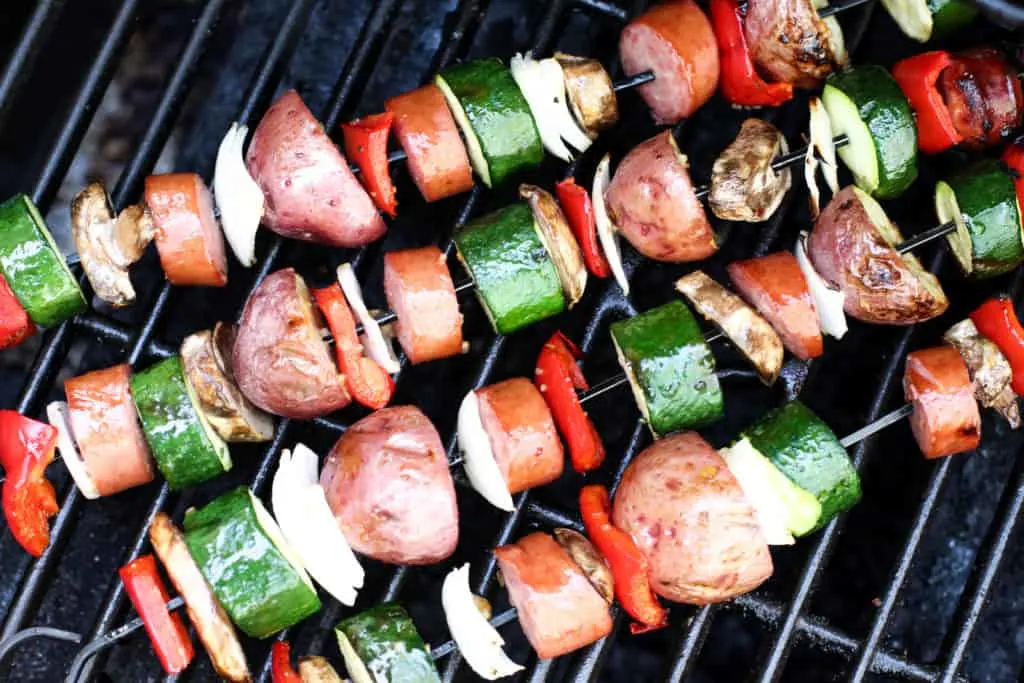 As soon as it is warm outside, I loveee to start grilling anything and everything that I can. These Grilled Kielbasa and Veggie Kabobs are officially my first grilled meal of the spring and I couldn't be happier with it.
They are soooo easy to throw together and the flavor you get from the grill automatically raises it to that next level. I even throw some Italian dressing on it just to add a little bit of flavor.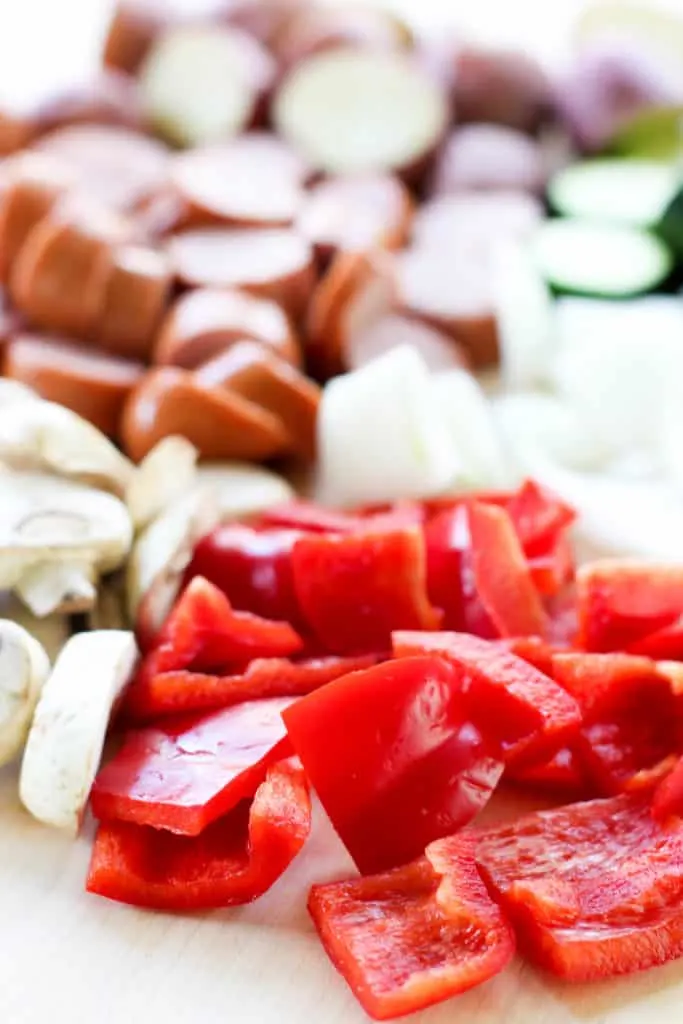 I'm pretty sure you could grill anything and it would still turn out amazing.Going to the Farmer's Market in the summer and buying as many different foods as possible to try on the grill is definitely on my list to do this summer.
I'm determined to be able to whip some Bobby Flay level grill skills out. Or at least develop those skills. I still forget how to turn the grill on some days…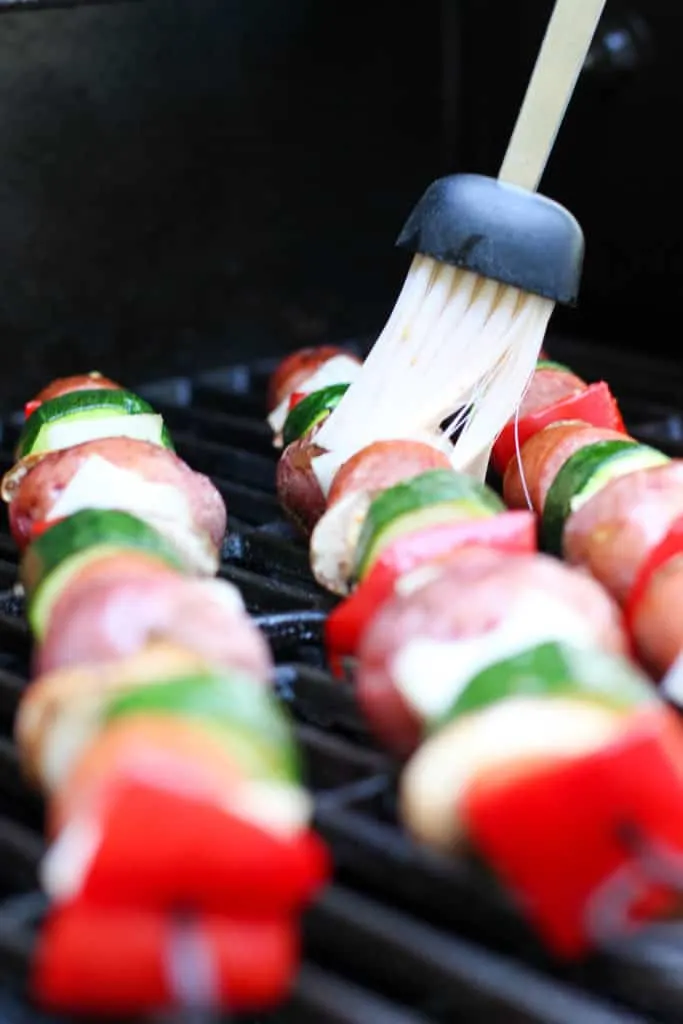 I didn't even marinade the kielbasa or veggies. I literally took ten minutes and cut it all up, threw it on kabobs, and put them on the grill. Every few minutes I'd rotate them around and use a basting brush to throw some Italian dressing on them to add that little bit of extra flavor.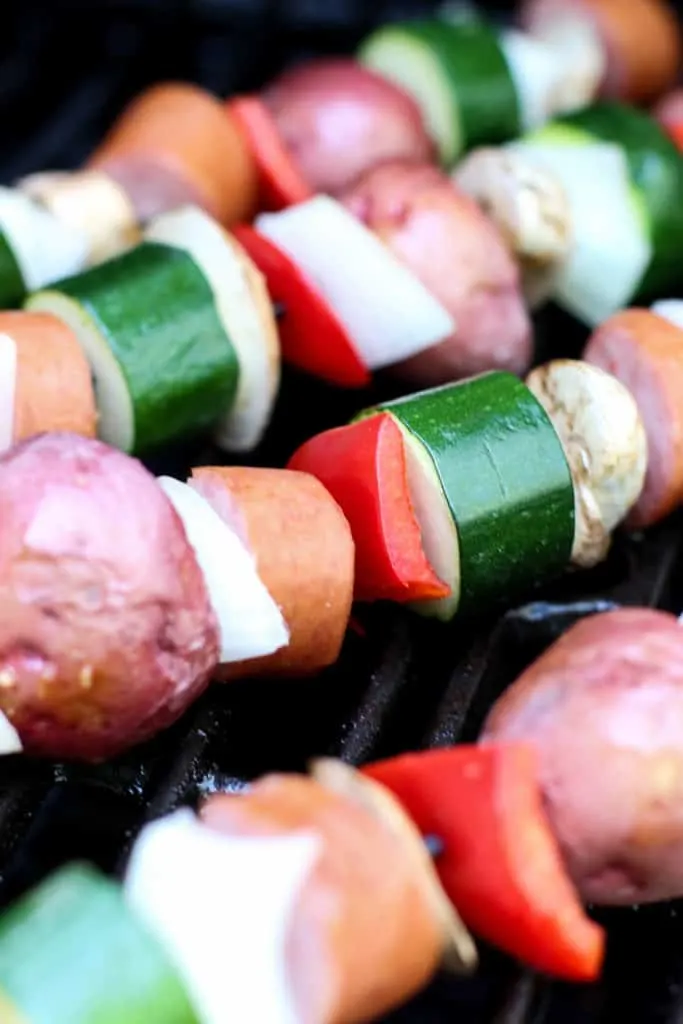 This combo works great in a roasting pan in the oven too if for some reason the weather isn't cooperating or you don't have a grill. I'd try it on 375F for about 45 minutes stirring the veggies around halfway through. If you're short on time, throw it all together in a saute pan and heat until tender!
Whatever route you choose, it's a quick meal to throw together that still has a ton of flavor.