Have you ever wondered how to grill flank steak? This Grilled Flank Steak is so easy and will be a family favorite for years to come.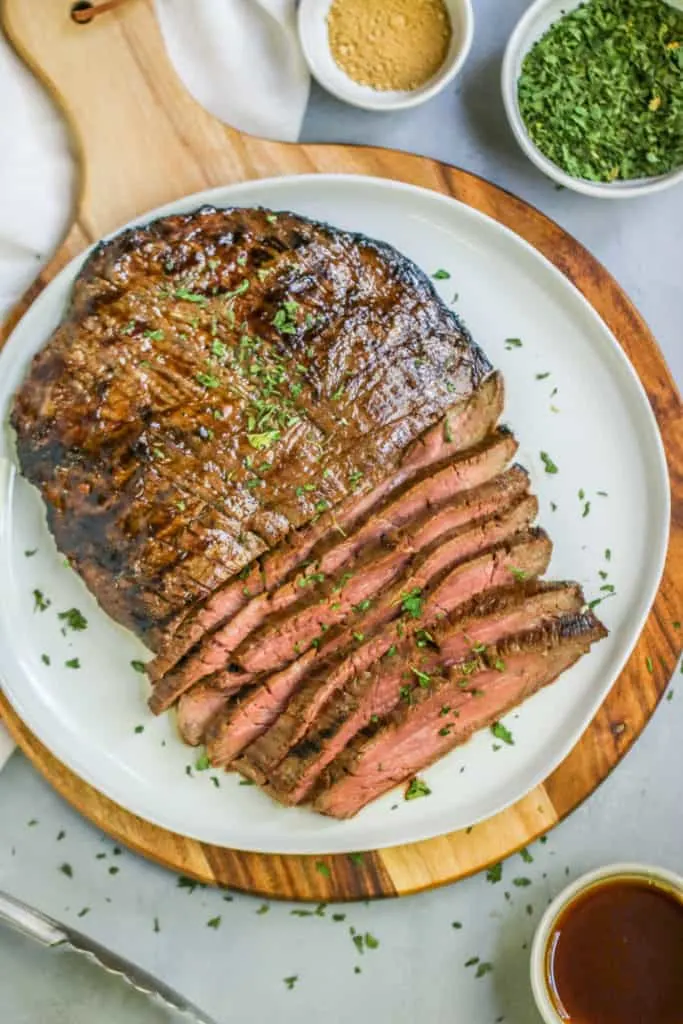 Grilled Flank Steak
This grilled flank steak recipe has been around my house for the past 20 years which is wild to say. It was a favorite of our neighborhood so much so that we begged for the recipe when we moved away.

The marinade is the key to the flavor. It helps make the steak more tender and provides a ton of flavor throughout the meat rather than just a sauce that is on the outside.
The Culinary Compass participates in several different affiliate programs. As an Amazon Associate, we earn from qualifying purchases.
What marinade do you use?
The marinade is made up of a few ingredients that pack a ton of flavor:
Soy sauce
Ground ginger
Garlic
Cooking sherry
Oil
I try and let those marinade for at least 6 hours, but you can even do it overnight. You can use a gallon plastic bag to let them all sit together.

I personally use a Tupperware Season Serve so it's something that is reusable! You can find the link to this in the recipe card below.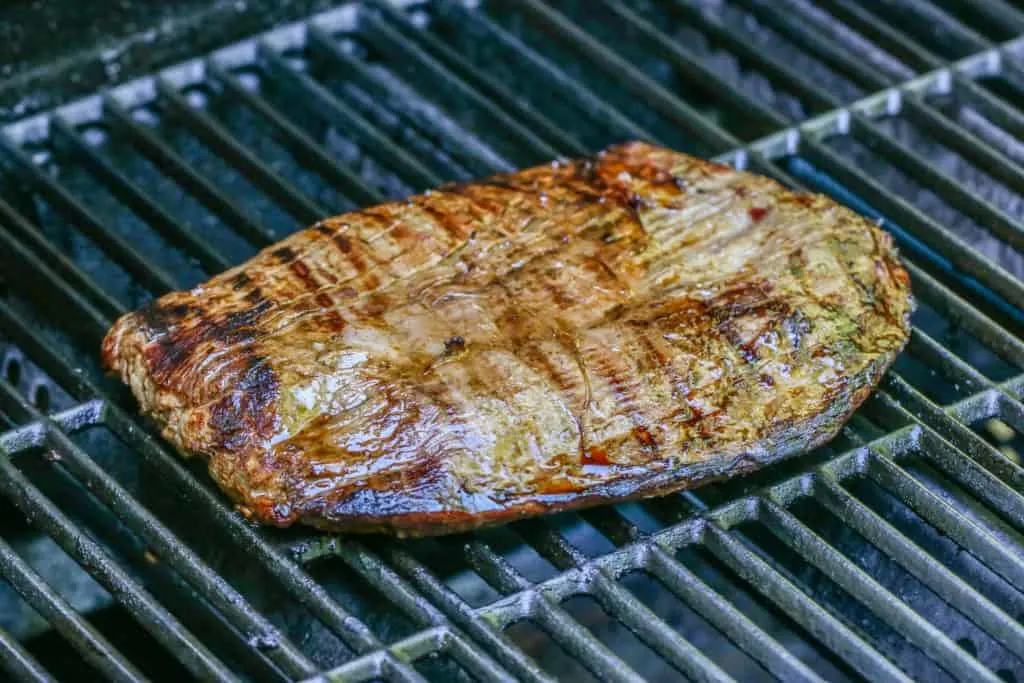 How to Grill Flank Steak
You'll want to cook the flank steak over a pre-heated grill over medium-high heat. I shoot for around 350°F and let the steak cook for 8-10 minutes on both sides.

This makes sure you have enough time to check the steak for doneness without burning the outside or overcooking it!
How long does it take to grill flank steak?
Since flank steak is a thin and lean cut of meat, it doesn't take terribly long to cook. Over a lower heat, it'll take 8-10 minutes on both sides depending on the doneness you're looking for.

If you crank up the heat on the grill, it'll only take 5-6 minutes on both sides which will also give the meat a great char on the outside.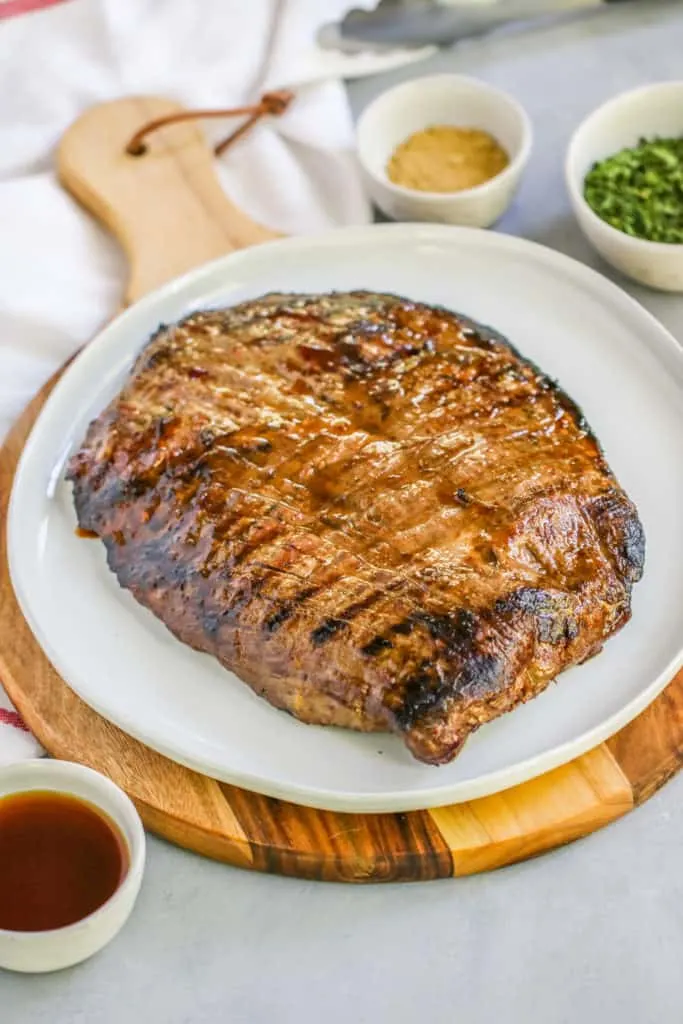 Temperature for Flank Steak
Since flank steak is a thin and more lean cut of meat, the time it takes to reach your desired doneness may be quicker than that of a thicker cut of meat. I love using a digital thermometer to ensure the correct doneness.

Here are the temperatures that you'll want to look for on the thermometer with the associated doneness. You'll want to pull off the steak 5° before it reaches that level as it will continue cooking while it rests.
Rare – 125°F
Medium Rare – 135°F
Medium – 145°F
Medium Well – 150°F
Well Done – 160°F
How do you cut flank steak?
You'll want to cut the flank steak against the grain. The grain indicates the location of the muscle fibers and if you were to cut with the grain, it would make a much tougher cut when you bite into it.

Cutting against the grain helps make the meat more tender and helps avoid a chewy piece of meat!
If you're looking for a cut of meat to really impress a crowd, try out this Grilled Tomahawk Steak.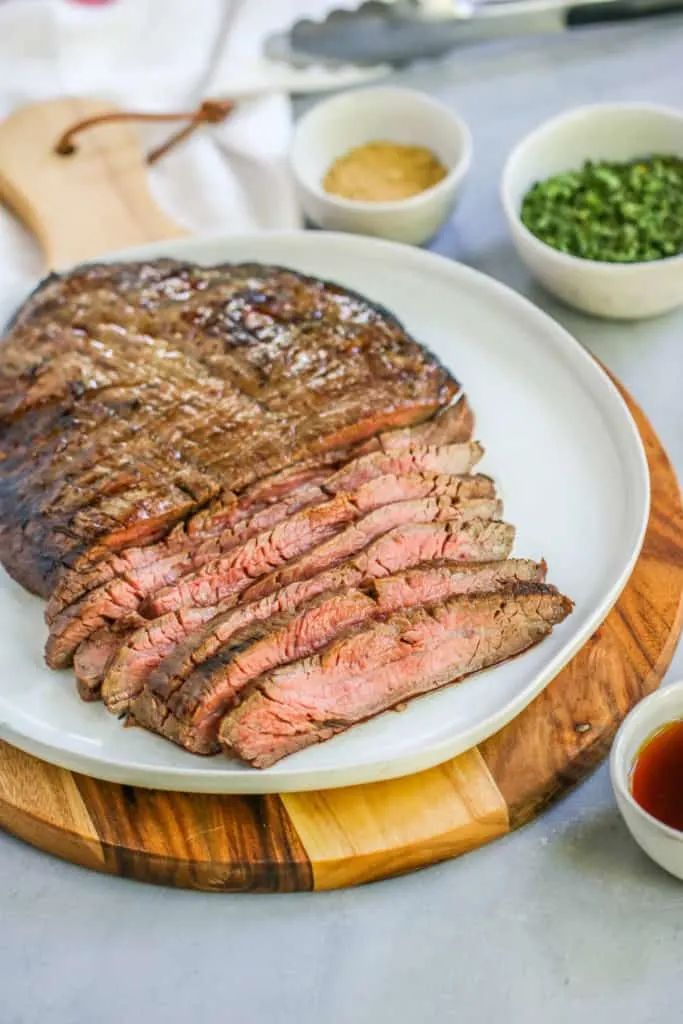 Looking for more delicious things to grill? Check out these:
Grilled Chicken Drumsticks – These are cooked low and slow and are perfect for the whole family.
Honey BBQ Sauce – This BBQ Sauce is perfect for just about anything! Definitely try it on the chicken drumsticks.
Guinness BBQ Ribs – These can be cooked in the oven or on the grill! The sauce is deep, sweet, and addicting!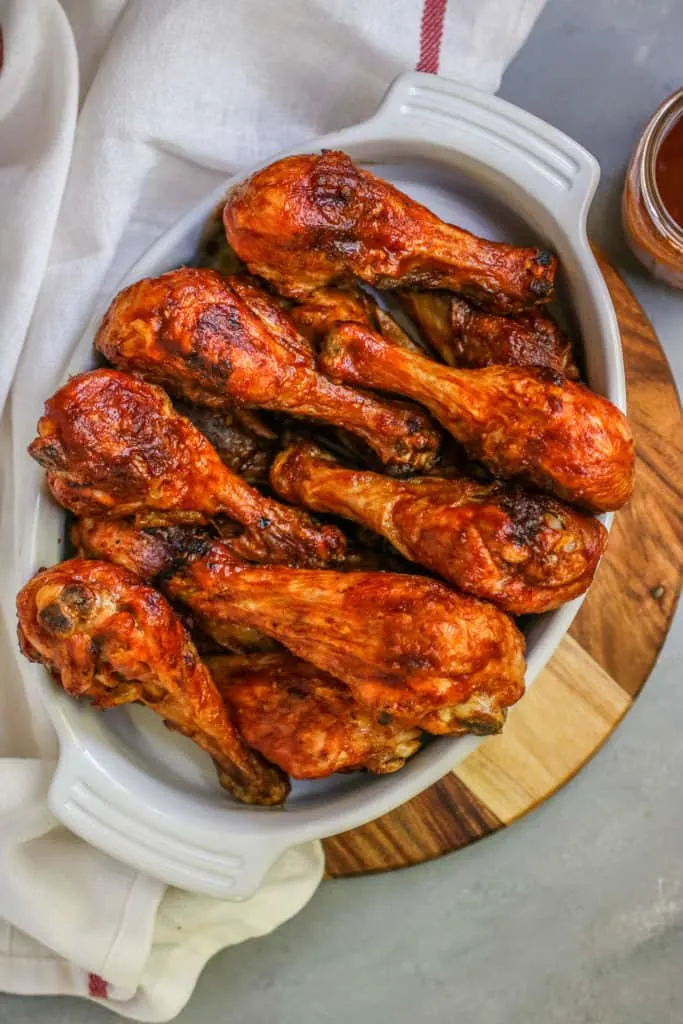 Be sure to enjoy and tag me with #theculinarycompass on Instagram if you make this!