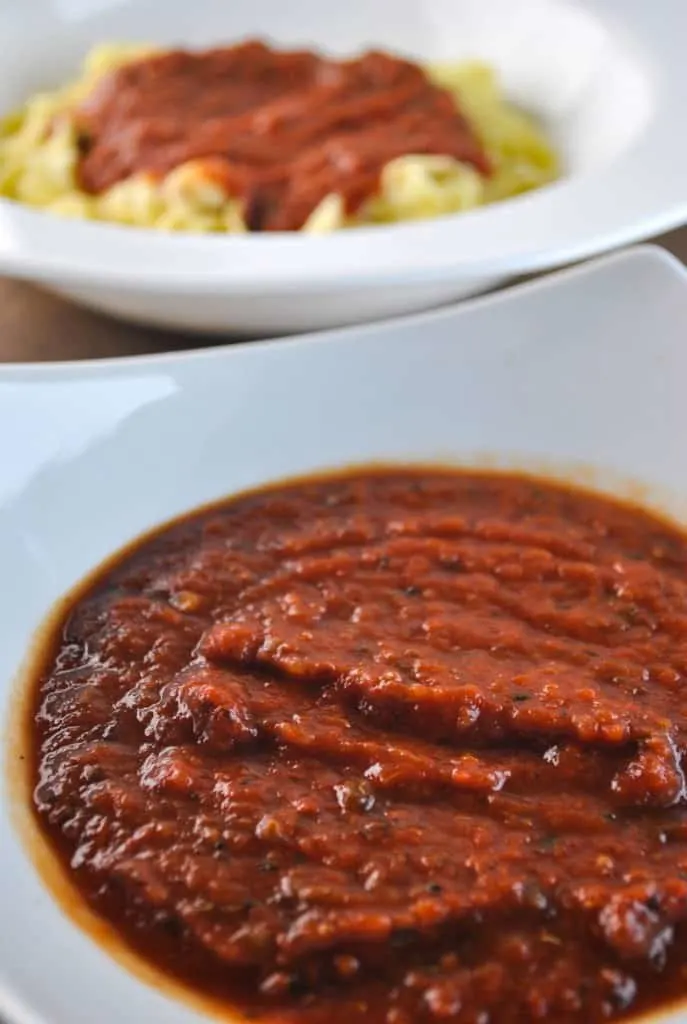 I feel like one thing anyone who cooks strives for is to have their own sauce recipe. After years of eating sauce from the jar, my eyes were opened to the freshness of homemade sauce when I attempted to make it myself.
Even the first attempt with just some tomatoes and herbs, something clicked. I needed to figure this out. Any good sauce is made with different layers of flavor and how people get there is all up to them.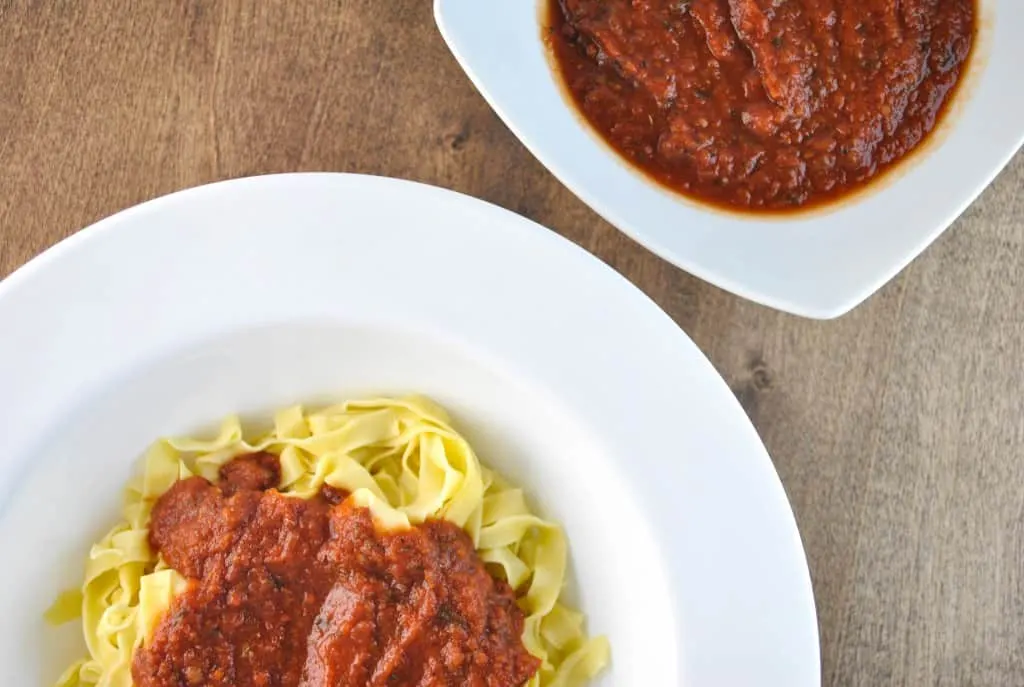 I've heard everything from veggies, butter, wine, and even fish sauce… yes, fish sauce in marinara, make it great. I personally skipped the fish sauce and went for a good dry red wine. Another key to this sauce is grating the onion. It'll come out as an applesauce texture, but this ensures that you won't get full bites of onion in the sauce. I'd like to thank my Italian co-worker for that tip.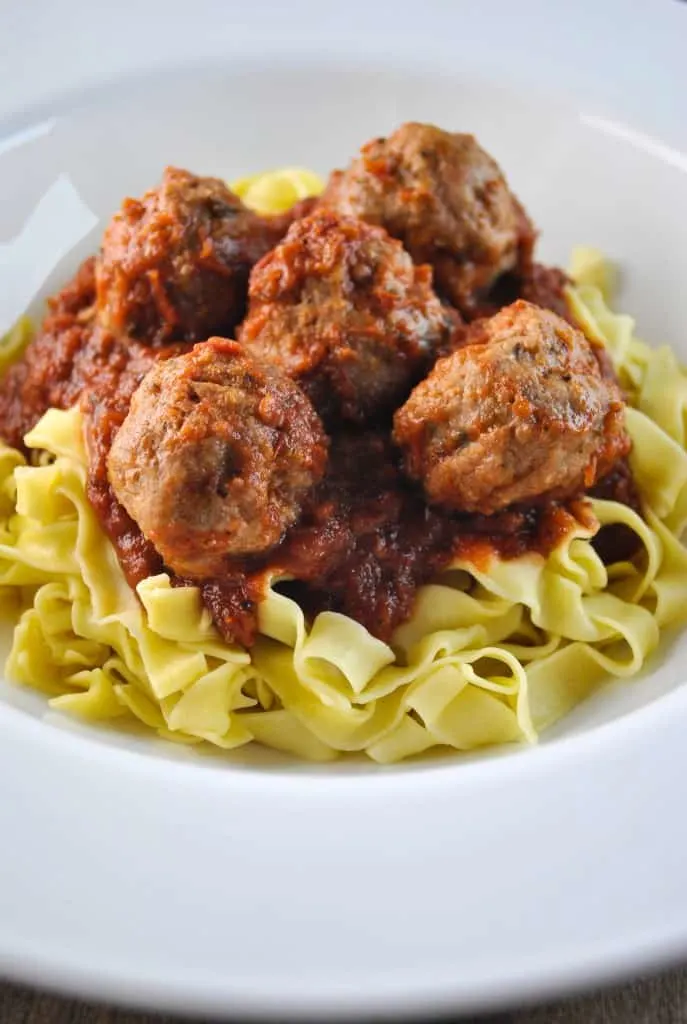 Remember that pasta from the last post and those Baked Turkey Meatballs from the post before that…. ? It's perfect for a Sunday afternoon when you have the time to relax and make this awesome meal.