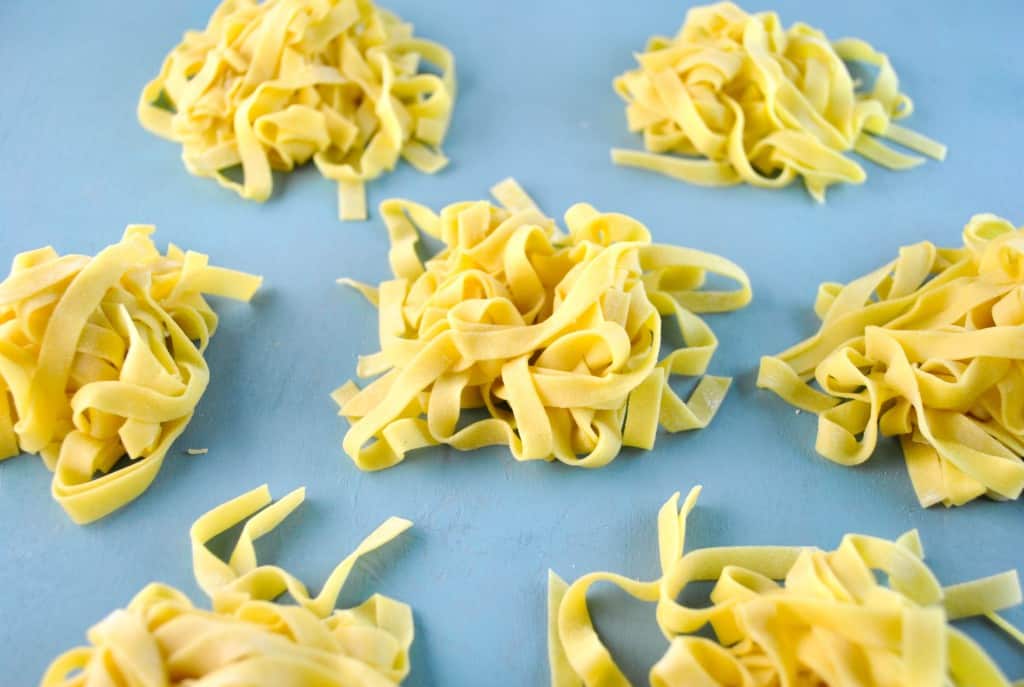 If you're interested in the science behind food (?), this article is fascinating. They set up different experiments to find out how to make the best fresh pasta changing ratios in the flour, egg vs. water, resting times, and how to mix and knead. After reading it I was determined to make perfect pasta.
The first time I made it I incorporated water into the dough and used a mixer with a dough hook attachment to knead it together. The dough turned out too rough and gummy which is exactly how it tasted. I think the fact I also didn't let it rest more than 15 minutes because I was too excited to actually make the pasta didn't help.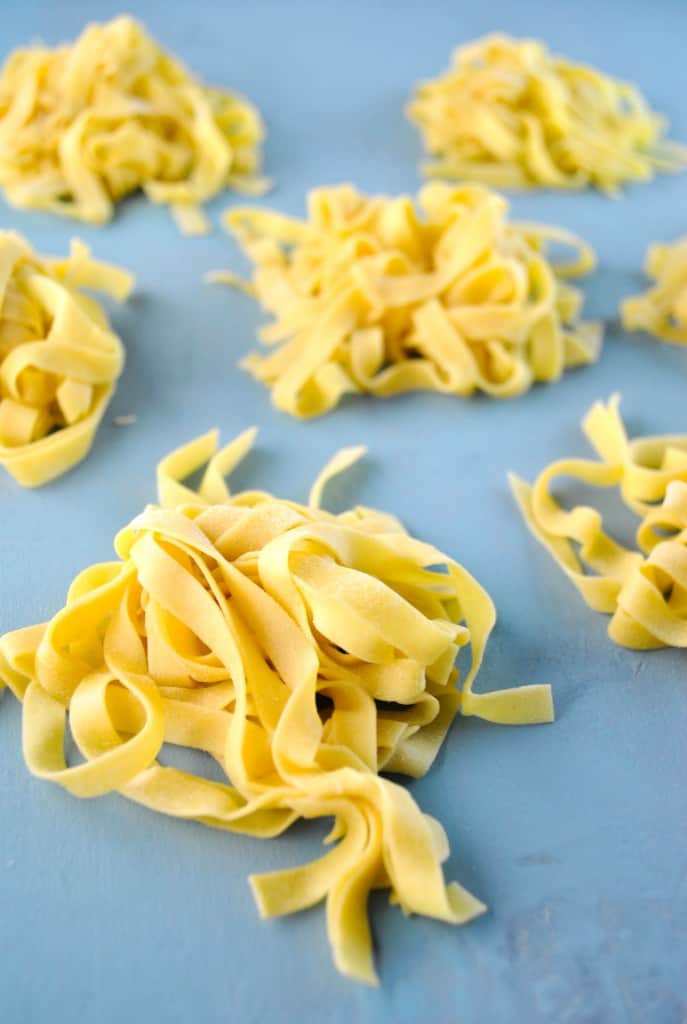 Fresh pasta nests just make me so happy.
I should have known to just follow the directions that the people conducting the experiments created. They already did the trial and error so I should've just trusted them. I guess everyone needs to fail at making pasta at least once.
Even just kneading the dough by hand I think makes a big difference. Everything feels much more incorporated and the dough feels more pliable like Play Doh rather than gummy. Having patience to let it rest is also important. I could tell the difference even when I was rolling the dough out. As soon as it was done, I knew it was perfect…light and airy with such a fresh egg taste. If you're willing to put in a little time and elbow grease, it's so worth it.
This article over on Serious Eats explains the directions much more clear than I'm able to. It's basically a short version of the other article I mentioned above.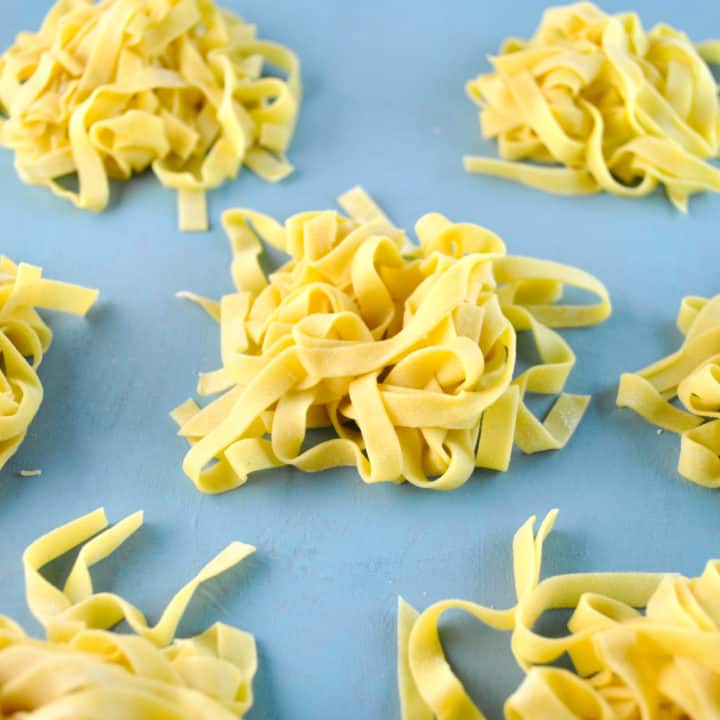 Fresh Egg Noodles
Ingredients
2 cups all purpose flour
2 eggs
4 egg yolks
1 teaspoon salt
Instructions
On a clean surface, make a well in your flour and add the eggs and salt.
Mix eggs and salt gently with a fork until mostly combined. Start incorporating flour until the egg mixture is no longer runny.
Using your hands, incorporate the rest of the flour into a dough ball. Use the heel of your hand to knead the dough together. Continue to move the dough ball 45 degrees and knead until the dough is well incorporated and pliable.
Wrap the dough ball in plastic wrap and let sit 30 mins.
Cut the dough ball in four pieces. Take one piece out and wrap the remaining with the plastic wrap.
Use a rolling pin to roll out the dough until 1/4 in thick. Using a pasta roller to roll the dough 2-3 times at setting 1. Laminate the dough by folding each end in towards the middle. Fold halves together and use a rolling pin to flatten out again.
Use pasta roller to roll out from setting 1 to desired thickness setting using each setting 2-3 times. Cut with desired pasta cutter.
If using just a rolling pin, roll dough out until you can see your hand underneath. Cut with pizza cutter.
Bring a large pot of salted water to a boil. Place pasta in and cook until desired doneness, 3-5 minutes.