This Chipotle Greek Yogurt Ranch Dip is so easy to throw together and is a guilt free dip for any snack or salad! It just takes a few minutes to make and is much healthier than regular ranch.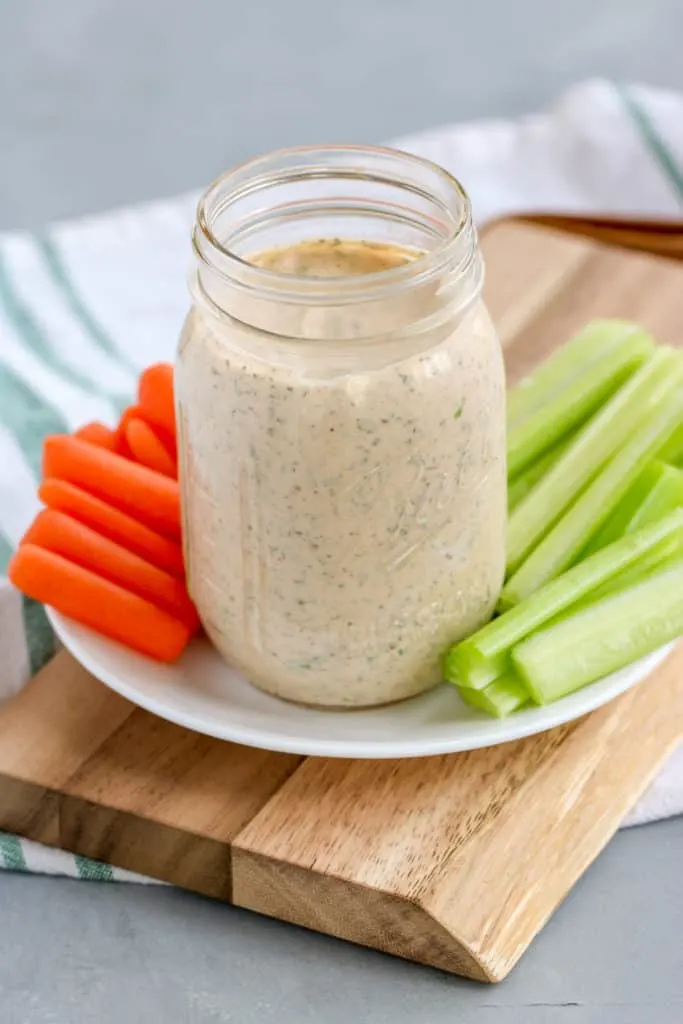 Chipotle Greek Yogurt Ranch Dip
This Chipotle Greek Yogurt Ranch Dip is one of my new favorite dips to make. It only takes a few minutes with a food processor to combine the ingredients into a healthy version of ranch.
It's only got about a quarter of the calories that regular ranch has so it's a guilt free option for any time.
I feel like ranch dressing is a pretty controversial topic with mayonnaise being a main ingredient, but I'm pretty confident that this dip will bring together all sides of ranch lovers with it's base of greek yogurt.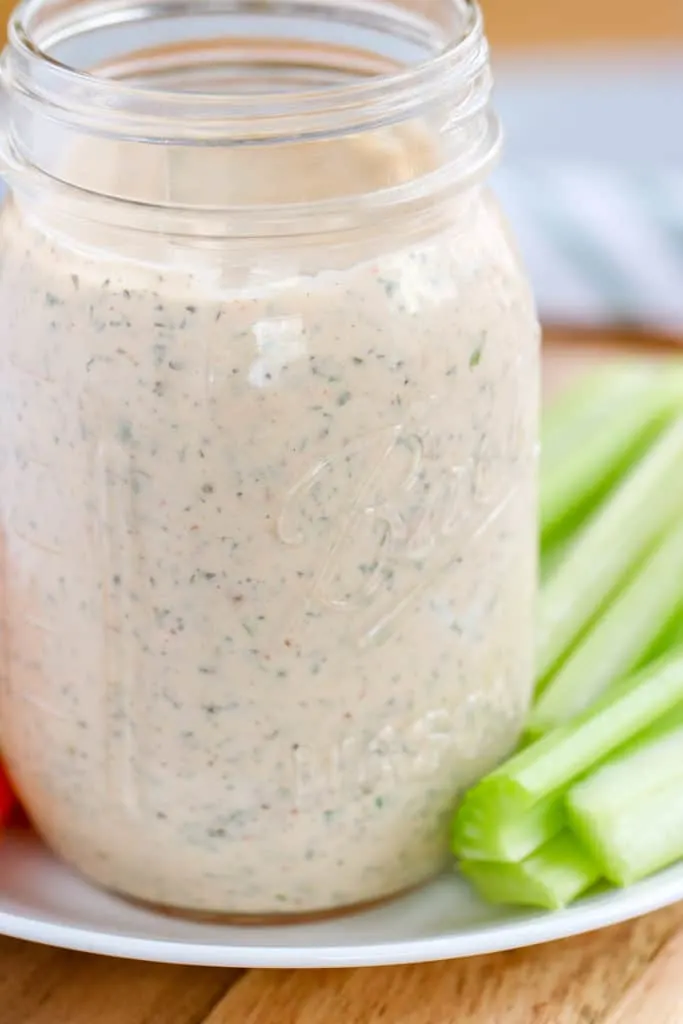 I'll grab an individual plain greek yogurt cup to use when I want to make smaller servings without worry of it going bad or going to waste before I get a chance to finish it.
It usually goes pretty quickly, though, so it's generally not a worry there.
Tips for making this dip:
You don't need a food processor, but it makes it so quick! A blender would also work great. Check out this article if you're interested in learning more about when to use a processor versus a blender.
Finely dice the chipotle pepper itself if you don't want to use an appliance and blend together
This will build heat so only use one pepper if you are sensitive to spice. Removing the seeds will also help with this!
Something else I've found useful is actually freezing the extra chipotle peppers and thawing them before making another batch. This has helped cut back in waste overall and I love having it on hand for situations that pop up!
I'll store individual peppers in small plastic 1 oz. containers that come with lids that I get from the store which has worked great so far. Scroll down for the link to those!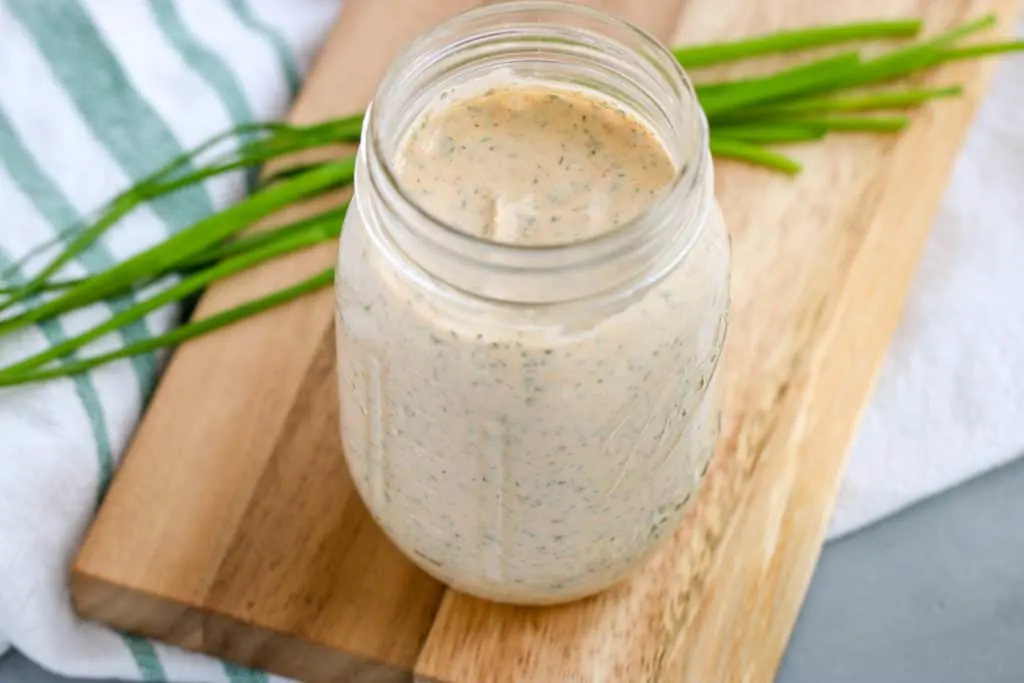 To be perfectly honest, the main way I use this dip is with any sort of fried or baked appetizer because that's the best kind of food.
It's also great with a good veggie platter, but that's not as fun.
Other uses for this Chipotle Greek Yogurt Ranch Dip recipe:
Carrots and celery
Fries
Wings
Salads
Wraps
As a dip for this fun Tex-Mex Veggie Platter
Literally anything because, you guys, it's so good.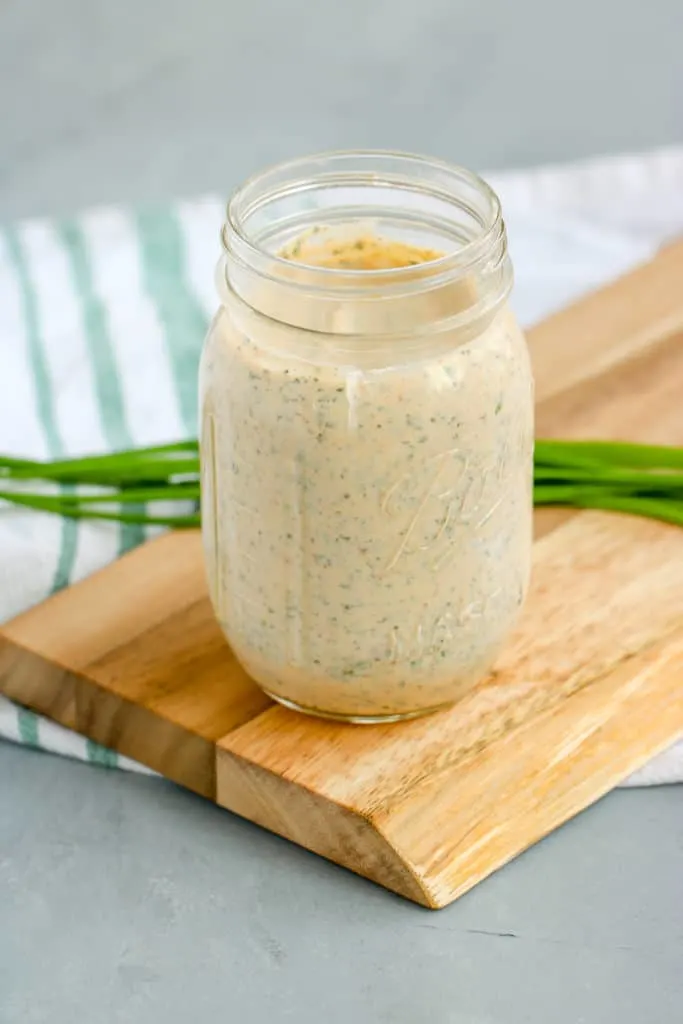 I love making extra of this dip to enjoy! Some of my favorite ways to use it are with these Baked Chicken Taquitos, Baked Southwestern Egg Rolls, or as a dressing for this Rainbow Ground Turkey Skillet.
Be sure to enjoy and tag me with #theculinarycompass on Instagram if you make this!