This Greek Yogurt Tzatziki only takes a few ingredients to make, but is full of flavor that you'll want to eat all summer long.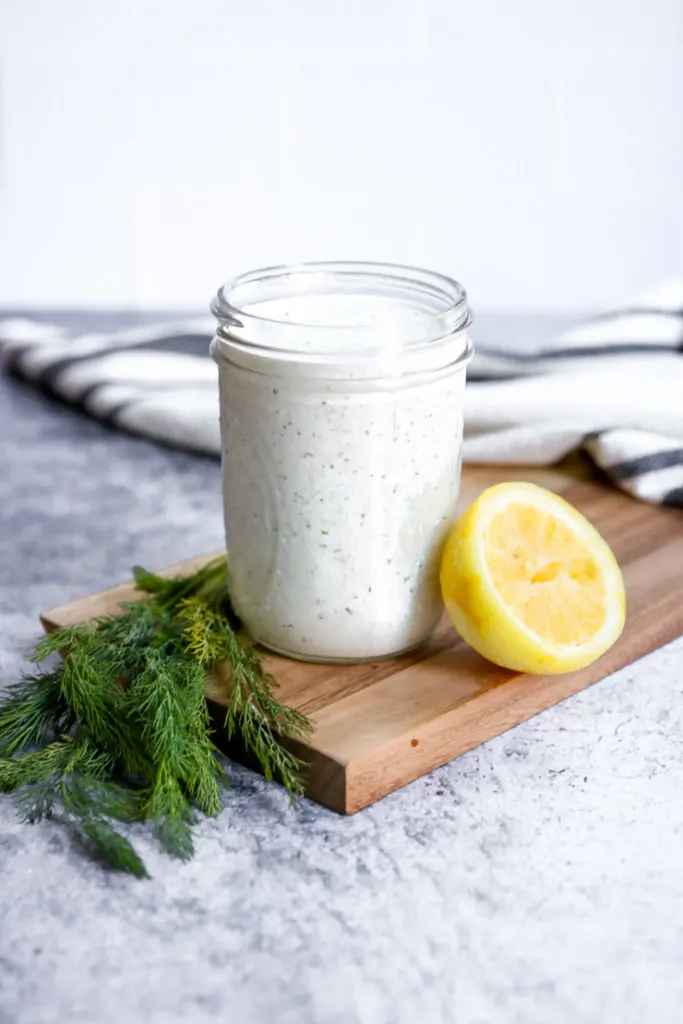 Greek Yogurt Tzatziki
The first time I had tzatziki dip was in a Greek restaurant in my college town and it was honestly revolutionary. It's such a light dish that packs a bunch of flavors, and really, who doesn't want a reason to eat a bunch of pita on any given day.
It's a cucumber yogurt sauce that's only got a few ingredients and is pretty quick to make. It's perfect for the summer time with the fresh herbs and cucumber and can be used as a dish or even topping for a dish.
This Greek yogurt tzatziki sauce will definitely be one of your new favorites after you make it!
The Culinary Compass participates in several different affiliate programs. As an Amazon Associate, we earn from qualifying purchases.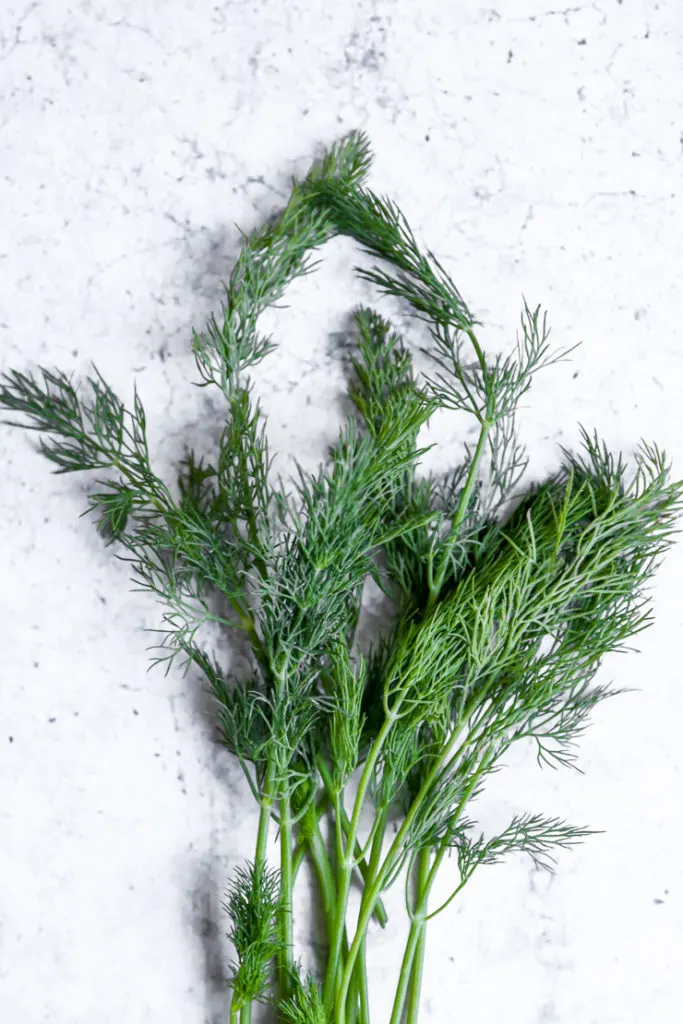 What is tzatziki?
Tzatziki is a dip or sauce that's traditionally served in countries from Southeast Europe or the Middle East as an appetizer (or meze) or side dish.
How do you make it?
To get started, be sure to gather your ingredients! You'll need the following:
Cucumber
Fresh dill
Plain Greek yogurt
Garlic
Lemon juice
Salt
The cucumber should be peeled and deseeded to make it as smooth as possible. I like cutting it up into diced pieces to help process it a little faster.
There's a few different ways to make it, but I found that I like to blend most of the ingredients in a blender or food processor to create a smooth sauce.
You'll then add the yogurt and cucumber mixture to combine!
You can also use a grated cucumber or shredded cucumber instead of the blended cucumber if you're looking for a little more texture in your sauce.
Some people even include fresh mint as well as dill to add a more herbaceous flavor to it, but that's definitely all personal preference if you'd like to add it!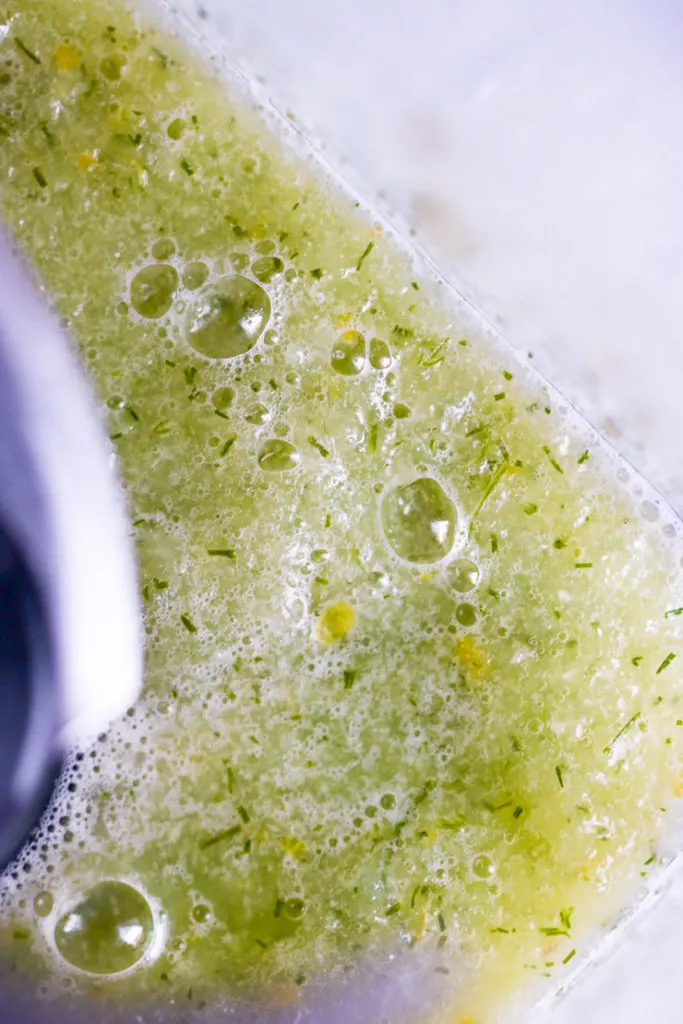 How do you remove seeds from a cucumber?
If you can't find an English cucumber, which traditionally have less or no seeds at all, you can remove the seeds pretty easily! I like using a metal spoon to remove the seeds.
You can just cut the cucumber in half lengthwise and run the spoon down the center to remove the seeds without breaking out a knife.
Do I have to use Greek yogurt?
You don't have to use Greek yogurt, but the texture of it will definitely be different. Using plain regular yogurt would work as well, it'll just be a little less thick than if you used Greek yogurt.
It's definitely not as traditional, but if you don't have any yogurt on hand, sour cream is another good option to try!
Do I need to strain Greek yogurt?
I personally don't strain yogurt for this dish, especially Greek yogurt since it's a bit thicker, but if you use regular yogurt, you may want to. Be sure to check out how to strain yogurt if that's something you're interested in trying!
It'll just remove a little bit more of the liquid to make it thicker. Most people use cheesecloth, but if you're in a pinch, paper towels can work as well.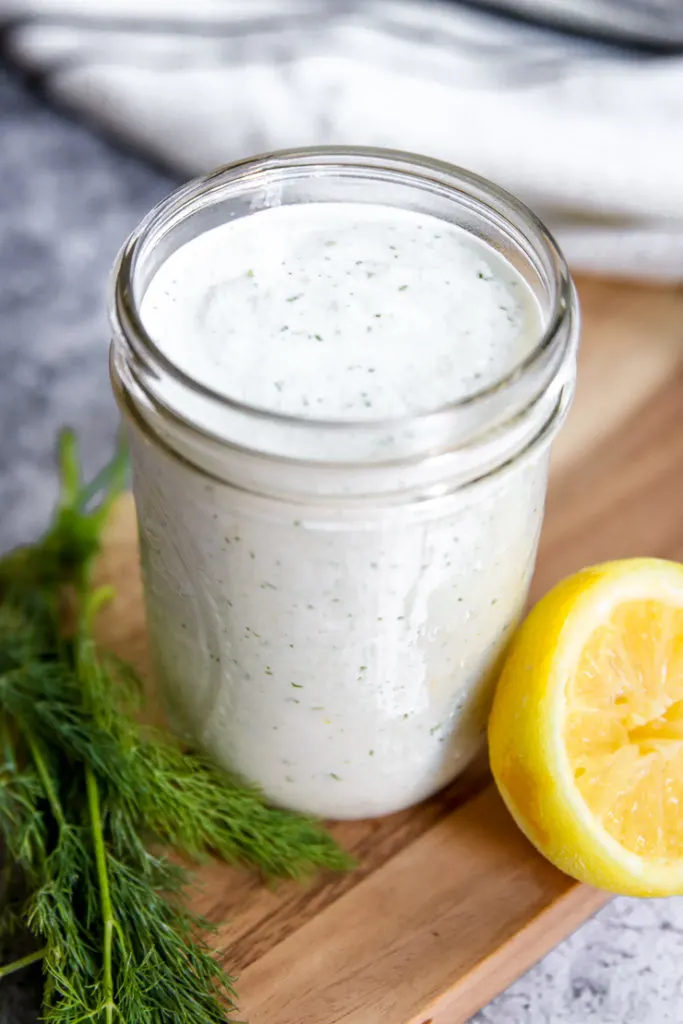 Do I need to use fresh dill?
I would highly recommend using fresh dill if you can! It's got a much brighter flavor that'll come out in the dip more than dried dill would.
How long can you keep it in the fridge?
Be sure to take note of the expiration date of the yogurt that you use! It should be good as long as the yogurt hasn't expired, but I'd say it's good for about a week or two in an airtight container.
I will say that any batch I've made hasn't lasted that long though!
What can you serve tzatziki with?
Really anything your heart desires. I love eating it with some cut up pita bread or pita chips as an appetizer or even a vegetable platter. It's also great on top of dishes like this Aussie Ground Lamb Kofta Bowl to give it a little brightness to the dish.
Have extra Greek Yogurt? Try making one of these