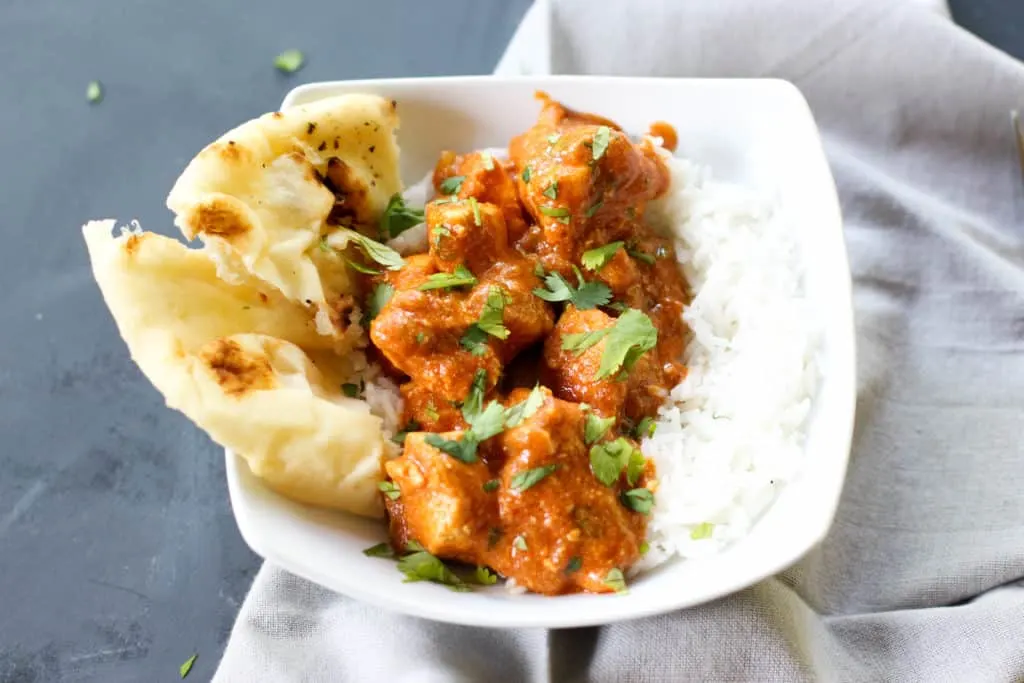 I've always loved Indian food and their amazing spices so I finally decided to try making a dish a few years ago. I chose this Chicken Tikka Masala and have been in love with it ever since.
The warming spices and the cool creamy tomato based sauce with some naan is definitely a recipe I keep coming back to. The chicken is marinated in yogurt and some spices to make it so tender when you eat it with the sauce. It can be marinated as long as overnight or I just marinade it while I'm putting together the sauce.
I was so excited about making this Chicken Tikka Masala the first time that I Google'd it to look up the origins and from where in India it came from. Much to my surprise.. It's most likely not from India. I know! I was shocked too.
One version of the story.. (and this is from the internet so you know how reliable those sources are sometimes) …is that at an Indian restaurant in Glasgow a bus driver came into the shop and ordered chicken curry. The owner of the shop was eating tomato soup and the bus driver asked to put his curry and spices into the tomato soup. The bus driver loved it, kept coming back, and told his friends about it so it's been a hit ever since.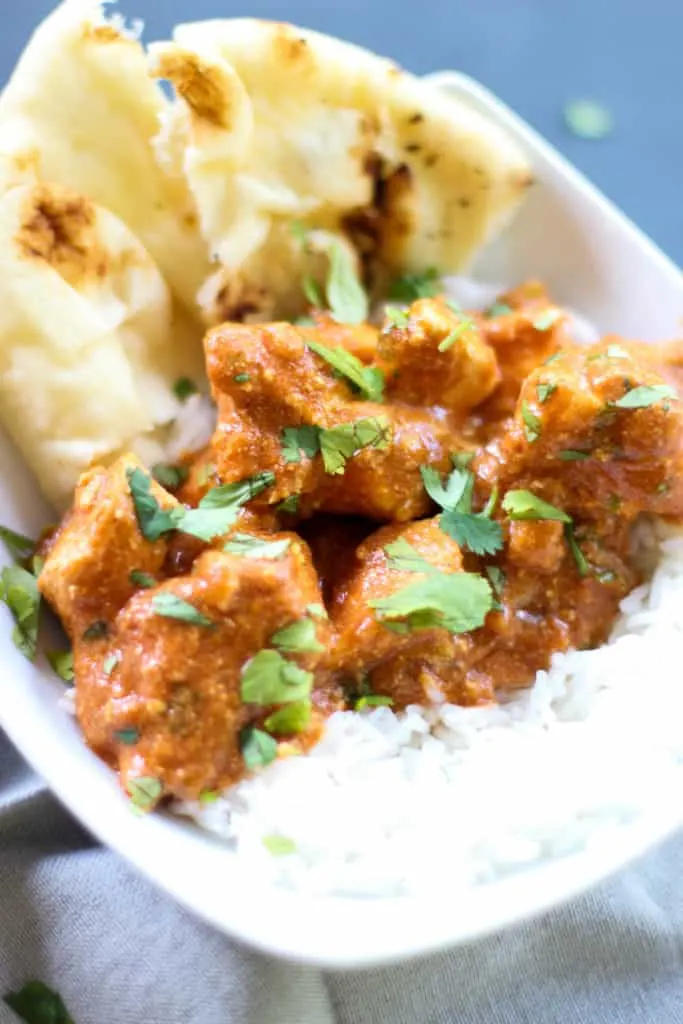 It's a hit with my family too just because of the simplicity of the sauce, but all of the flavors that aren't like anything else that's typically on my menu. It's also very mild in terms of heat so if spicy isn't your thing, this could be a great way to start introducing Indian flavors to your palate!
You can also top it with more cilantro and plain yogurt if you're looking to add more flavor. It's a great dish on it's own or throw it over some Basmati rice or serve it with naan (or both) and enjoy!

Adapted from
Epicurious
.