These healthy Strawberry Yogurt Popsicles will be your new summer go-to treat for hot days. Wondering how to make strawberry yogurt popsicles? It only takes a few steps!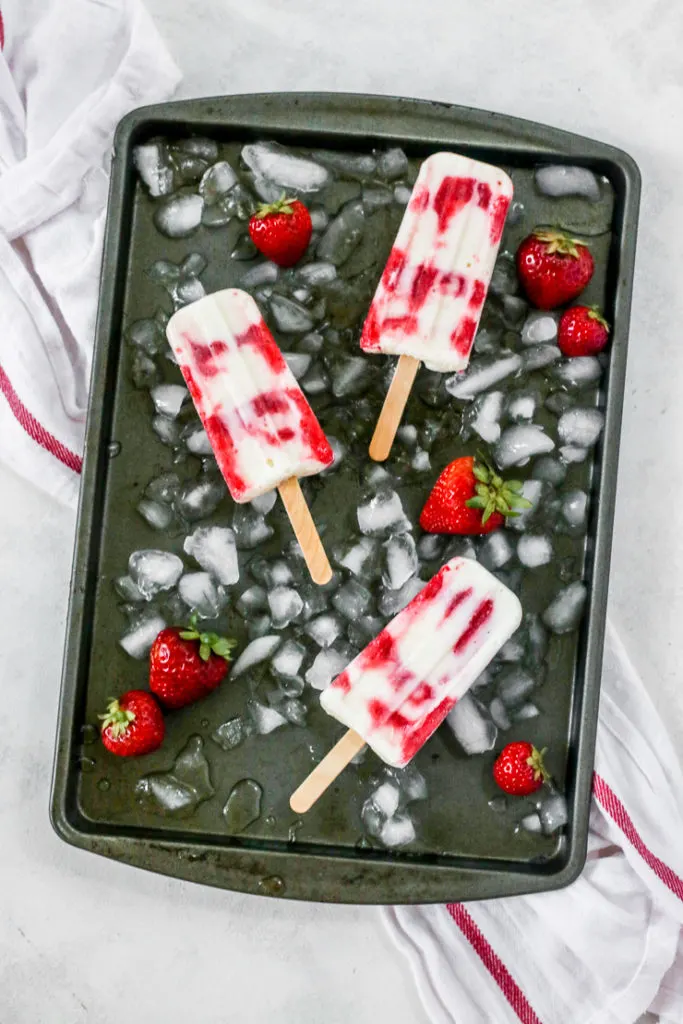 Strawberry Yogurt Popsicles
Looking for a refreshing frozen treat during the summer? These Strawberry Greek Yogurt Popsicles are just what you need. It's a fun activity to make these homemade popsicles at home with your kids!
This popsicle recipe is only 3 ingredients and only takes a few minutes to throw together.
What kind of yogurt should you use?
I like to use vanilla greek yogurt to give it a little extra flavor, protein, and because it's a little thicker than regular yogurt. If vanilla flavored yogurt isn't something you have on hand, you can definitely use plain yogurt and add a little vanilla extract.
The Culinary Compass participates in several different affiliate programs. As an Amazon Associate, we earn from qualifying purchases.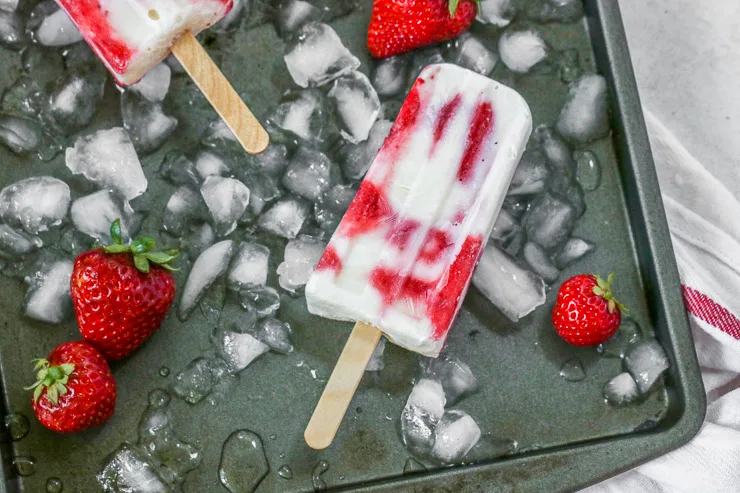 Should you use fresh strawberries?
This is definitely a perfect use for fresh strawberries, but using frozen berries is a great alternative. You may just need to thaw them a bit before blending them into a strawberry puree.
If you have homemade strawberry jam or preserves, this could also be a great use of them!
If you've got a ton of extra strawberries on hand, try out this Strawberry Swirl Cheesecake!
Can I make this with other fruits?
Yes! Any fresh fruit that you have on hand would be a great option for these popsicles. You can make blends using a food processor like strawberry and banana or mixed berry.
It's also a great way to use any extra frozen fruit that you may want to get out of your freezer.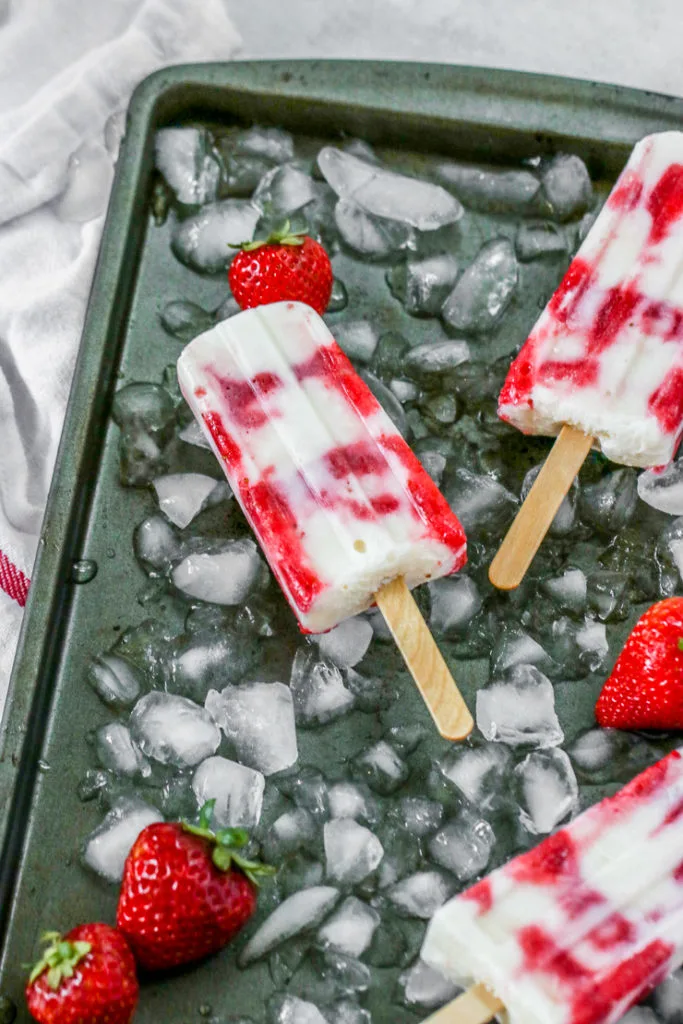 How should I sweeten these popsicles?
I like to use honey to sweeten the popsicles and break through a little of the bitterness from the yogurt, but maple syrup is a great option as well to make these healthy strawberry yogurt popsicles!
What kind of popsicle mold should you use?
Any popsicle mold works great for this. I personally like using one that has the holes in the lid so that you're able to put the popsicles sticks into the center while they're freezing.
If you don't have popsicles molds, using a muffin tin is a great option. You may just need to freeze the mixture for an hour or two before placing the sticks so they don't fall to the sides.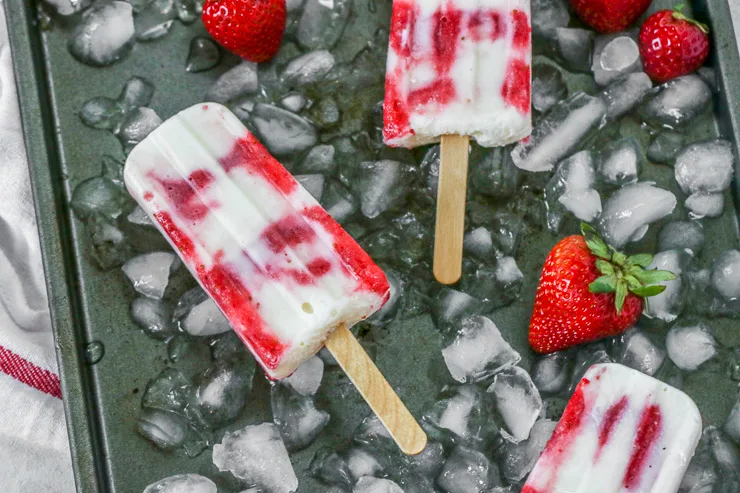 Do you have tips to get the popsicles out of the molds?
Yes! If you find that you're having trouble getting them out of the molds, run the molds under warm water being careful not to get the tops wet. This should melt them just enough that you'll be able to pull them out.
Looking for other fruity desserts? Try one of these: