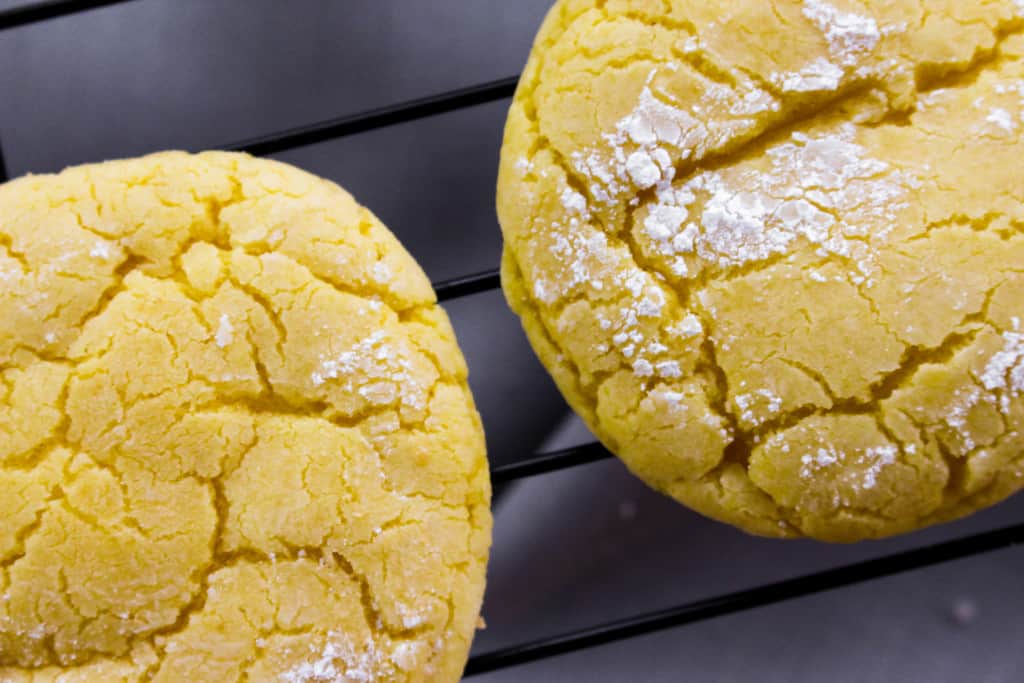 These cookies ??? I first tried them a few years ago and have been obsessed ever since. My friend makes them for various occasions like birthdays and holidays and everyone fights to make sure we all get a few before they disappear.
I'll let you in on a little secret. They're made with cake mix. So:
They're so easy and who doesn't like that.
They've got the perfect light lemon cake flavor.
It's all compact into these awesome cookie bites.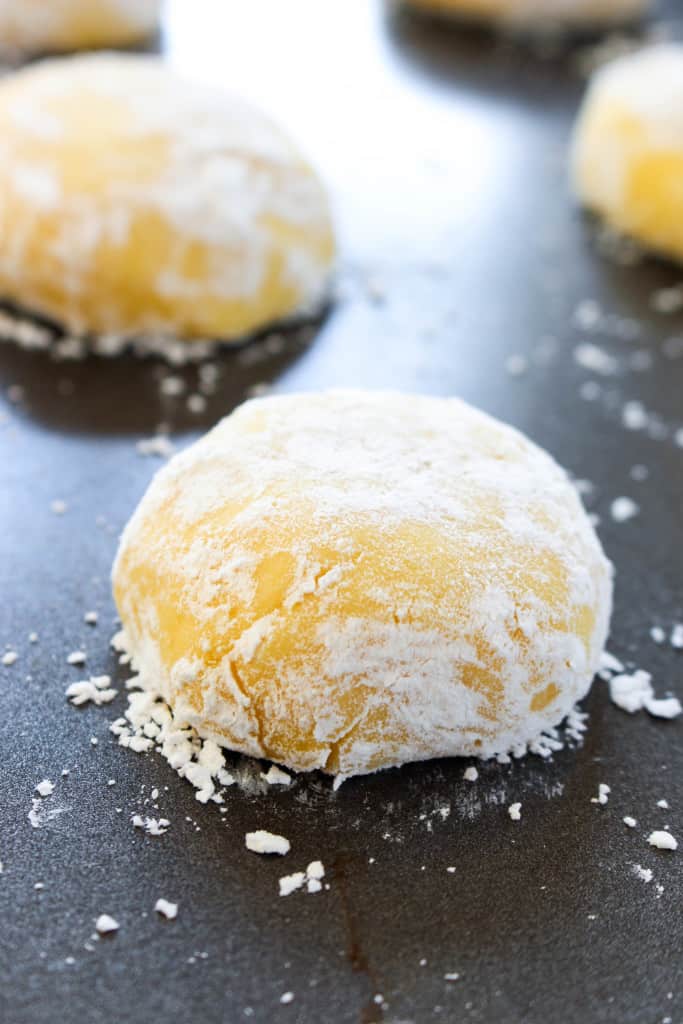 When you dip them in powdered sugar, roll them around until you think it's covered. Then roll them around again. It'll look like a lot of powdered sugar on the dough, but when it cooks some of it will melt into the dough.
In fact, those (??) probably could've used an extra layer of sugar. What I've learned is that when someone gives you the option to add extra sugar, do it. Always.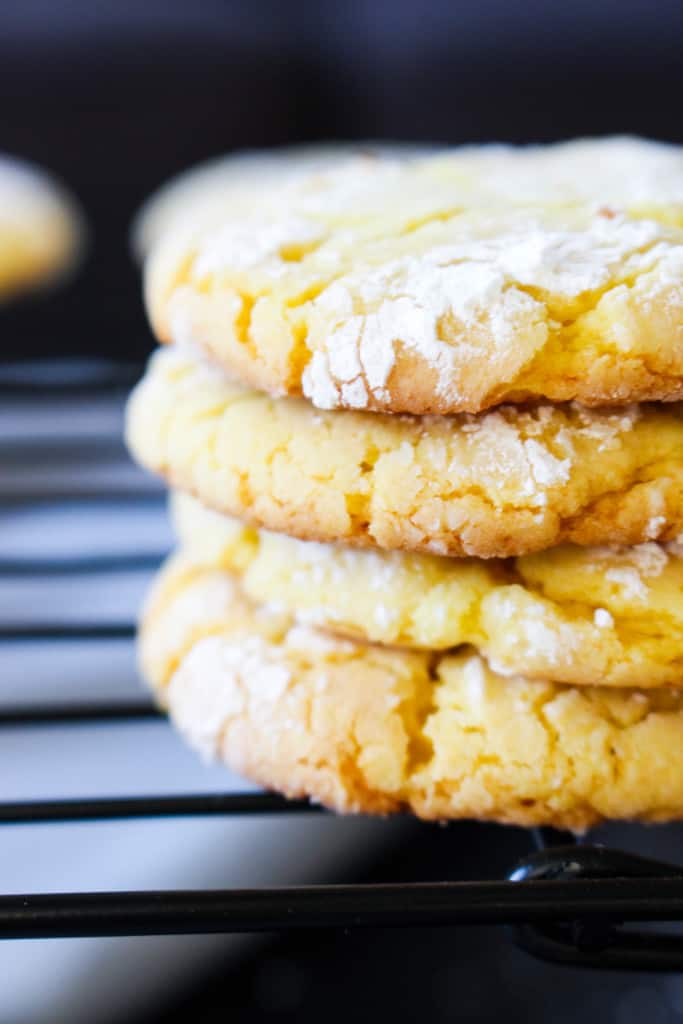 My favorite way to eat them is probably the morning after they're made. There's usually a bunch of us hanging out and talking about the weekend. While we're making brunch, we pass out some coffee, everyone grabs a cookie, and just enjoy the morning.
Once it's gone.. we get another cookie and do it again.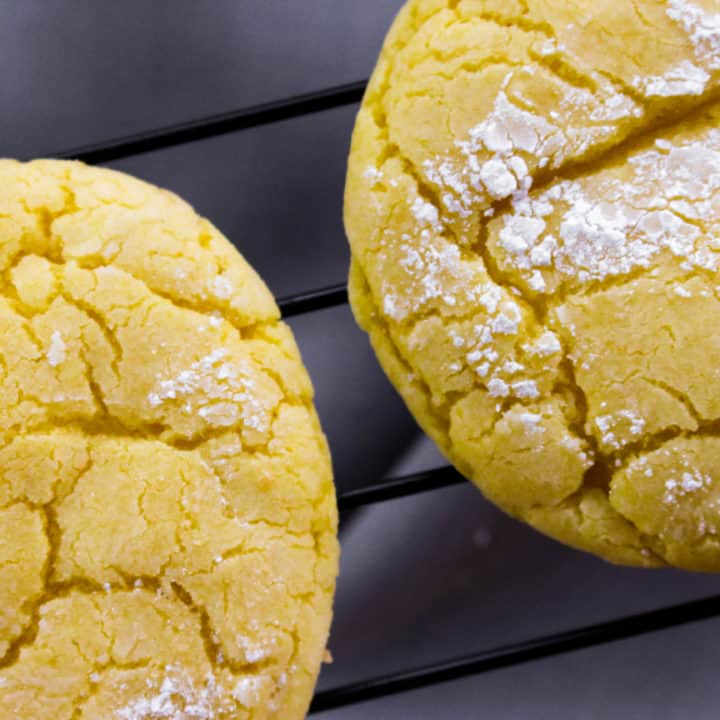 Lemon Crinkle Cookies
Yield: 20-25 cookies

Prep Time: 5 minutes

Cook Time: 9 minutes

Total Time: 14 minutes
Ingredients
1 package lemon cake mix
2 large eggs
1/3 vegetable oil
powdered sugar, to coat
Instructions
Preheat oven to 375F.
Mix lemon cake mix, eggs, and vegetable oil in a large bowl until thoroughly combined.
Roll balls into 1" balls. An ice cream scooper is a good measuring tool to help keep them sized the same.
Pour some powdered sugar onto a plate and roll the cookies around in the powdered sugar until well covered.
Place on an ungreased cookie sheet and cook 7-9 minutes. The edges will start to brown and middle will still be gooey.
Did you make this recipe?
Please leave a comment on the blog or share a photo on Instagram


Adapted from All Recipes.