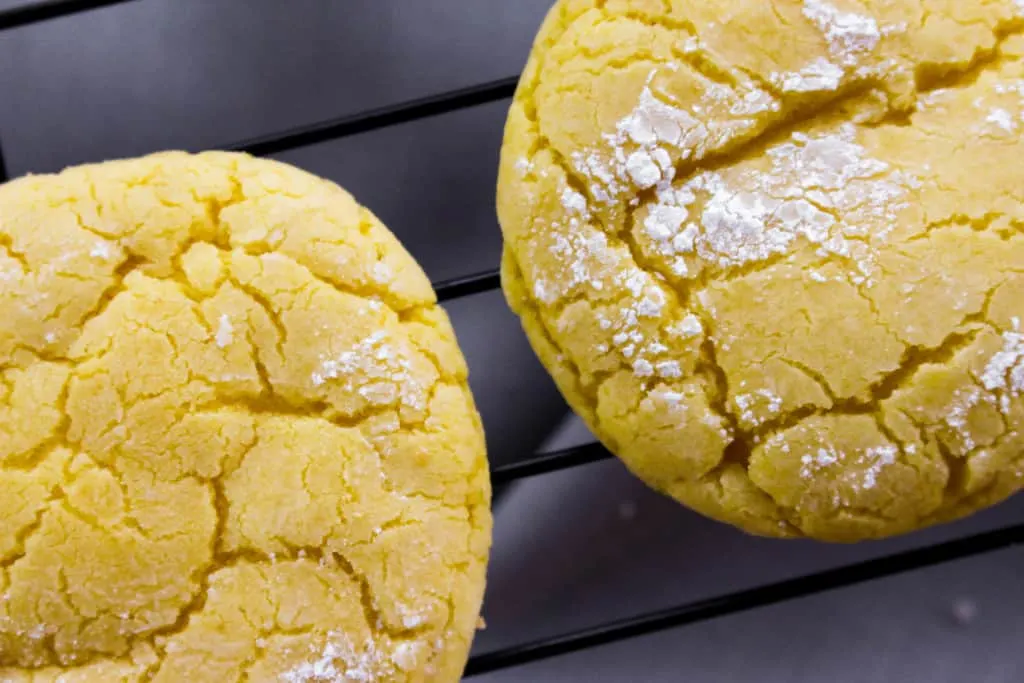 These cookies ??? I first tried them a few years ago and have been obsessed ever since. My friend makes them for various occasions like birthdays and holidays and everyone fights to make sure we all get a few before they disappear.
I'll let you in on a little secret. They're made with cake mix. So:
They're so easy and who doesn't like that.
They've got the perfect light lemon cake flavor.
It's all compact into these awesome cookie bites.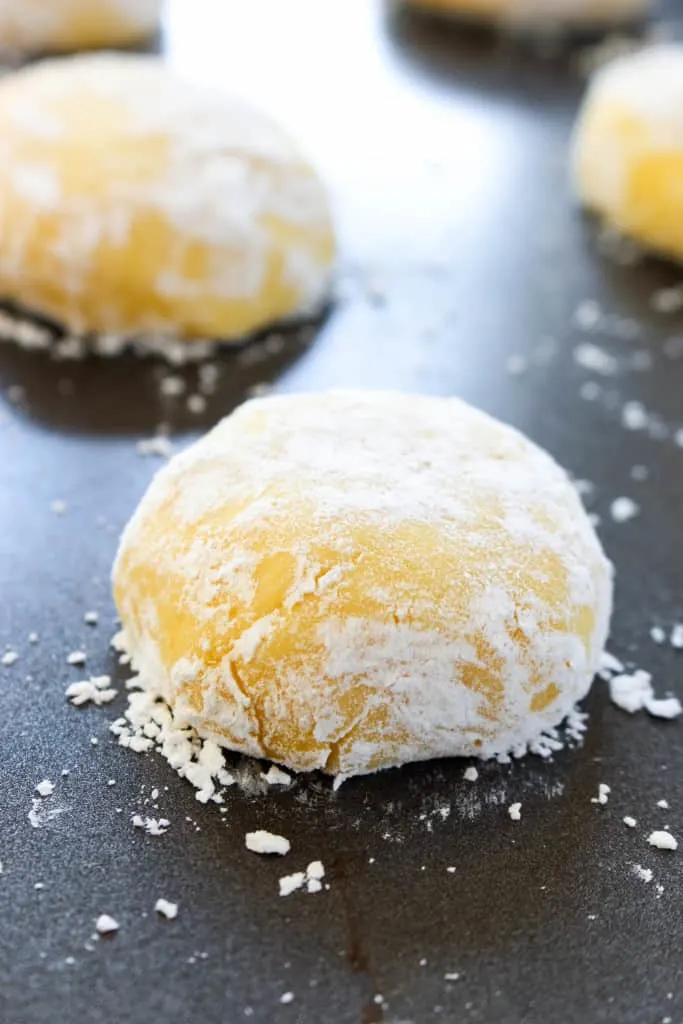 When you dip them in powdered sugar, roll them around until you think it's covered. Then roll them around again. It'll look like a lot of powdered sugar on the dough, but when it cooks some of it will melt into the dough.
In fact, those (??) probably could've used an extra layer of sugar. What I've learned is that when someone gives you the option to add extra sugar, do it. Always.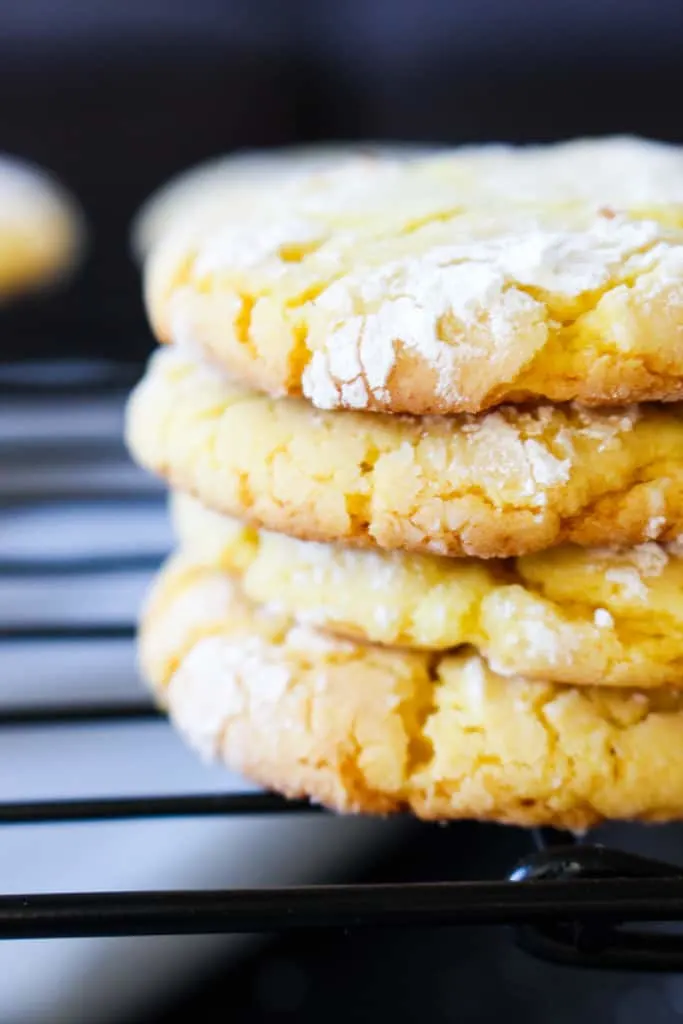 My favorite way to eat them is probably the morning after they're made. There's usually a bunch of us hanging out and talking about the weekend. While we're making brunch, we pass out some coffee, everyone grabs a cookie, and just enjoy the morning.
Once it's gone.. we get another cookie and do it again.
Be sure to try out these Ube Crinkles if you're looking for a unique take on these perfect crinkle cookies!
Adapted from
All Recipes
.