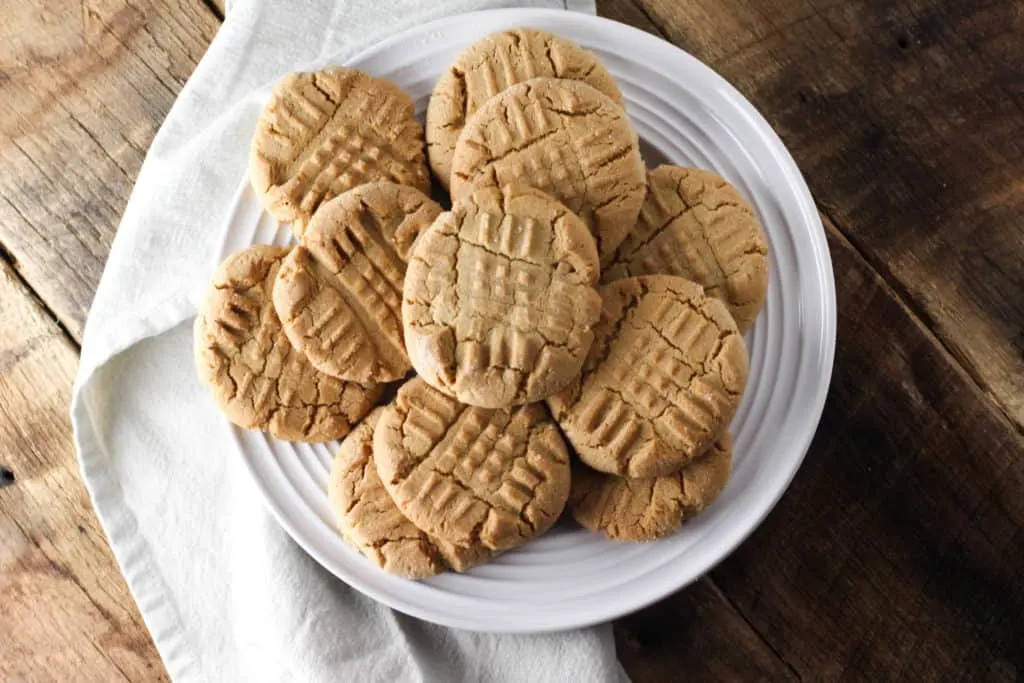 It's time for the Sweetest Season Cookie Exchange! I'm so excited to have teamed up with some awesome bloggers to make sure that you have plenty of great cookies to choose from this season.
I know I'm always looking for a great recipe to bring to a cookie exchange or to send out as gifts so we have you covered! I'm definitely partial to these Classic Peanut Butter Cookies, but be sure to check out the other recipes here!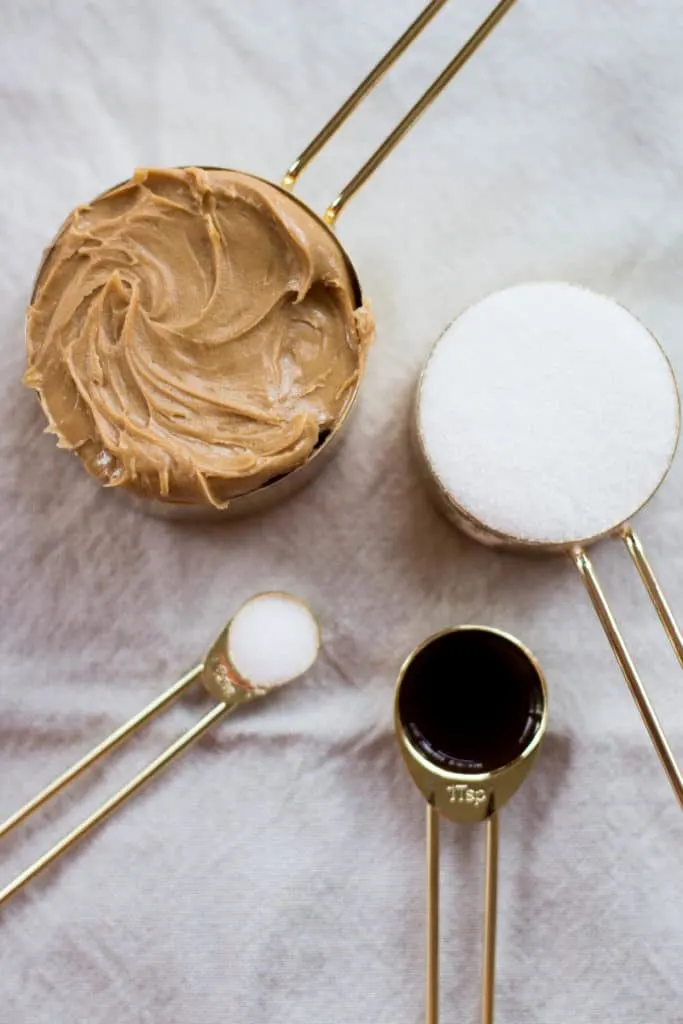 When I was trying to decide what type of cookie to make for this awesome exchange, I wanted to do something that I knew was good and would be treasured in other families homes. That's when I started raiding my mom's recipe box to find cookies from my childhood.
Flipping through all the index cards, I found these Classic Peanut Butter Cookies. It was so fun to go back and make these! They've got and awesome peanut butter flavor (duh) and they're rolled in sugar before you bake them! I love the crunchy outside from the sugar and the gooey middle that the cookies get.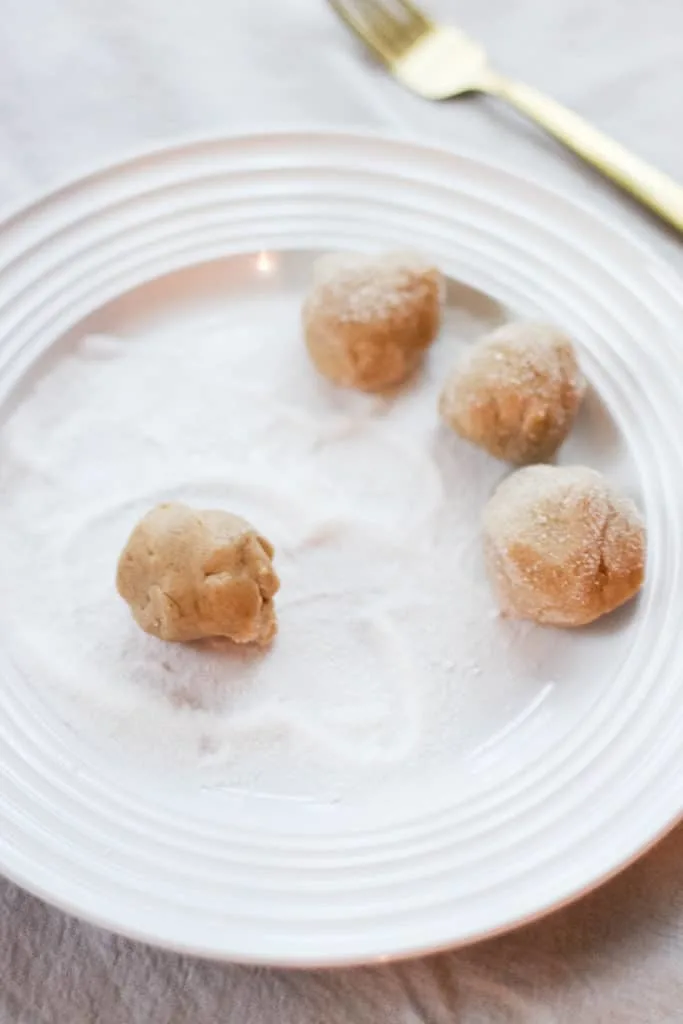 So I've always wondered why peanut butter cookies have the criss cross pattern and decided to do a little digging. Apparently, the first reference to the criss cross pattern dates back to 1932 (!!!) in the Schenectady Gazette.
Since peanut butter cookie dough can be dense, it helps flatten out the middle to ensure that the cookie bakes all the way through. I certainly didn't know that before so enjoy that little fact at your next cookie exchange!
I made these cookies with about two tablespoons of dough and had about 18 cookies. If you're looking to bring more to your cookie exchange, cut down to about a tablespoon and try baking between 10-13 minutes.