This Greek Yogurt Ranch Dip recipe is a quick and easy way to make a low calorie version of your favorite dip! Just a few ingredients is all you need to throw together in a food processor!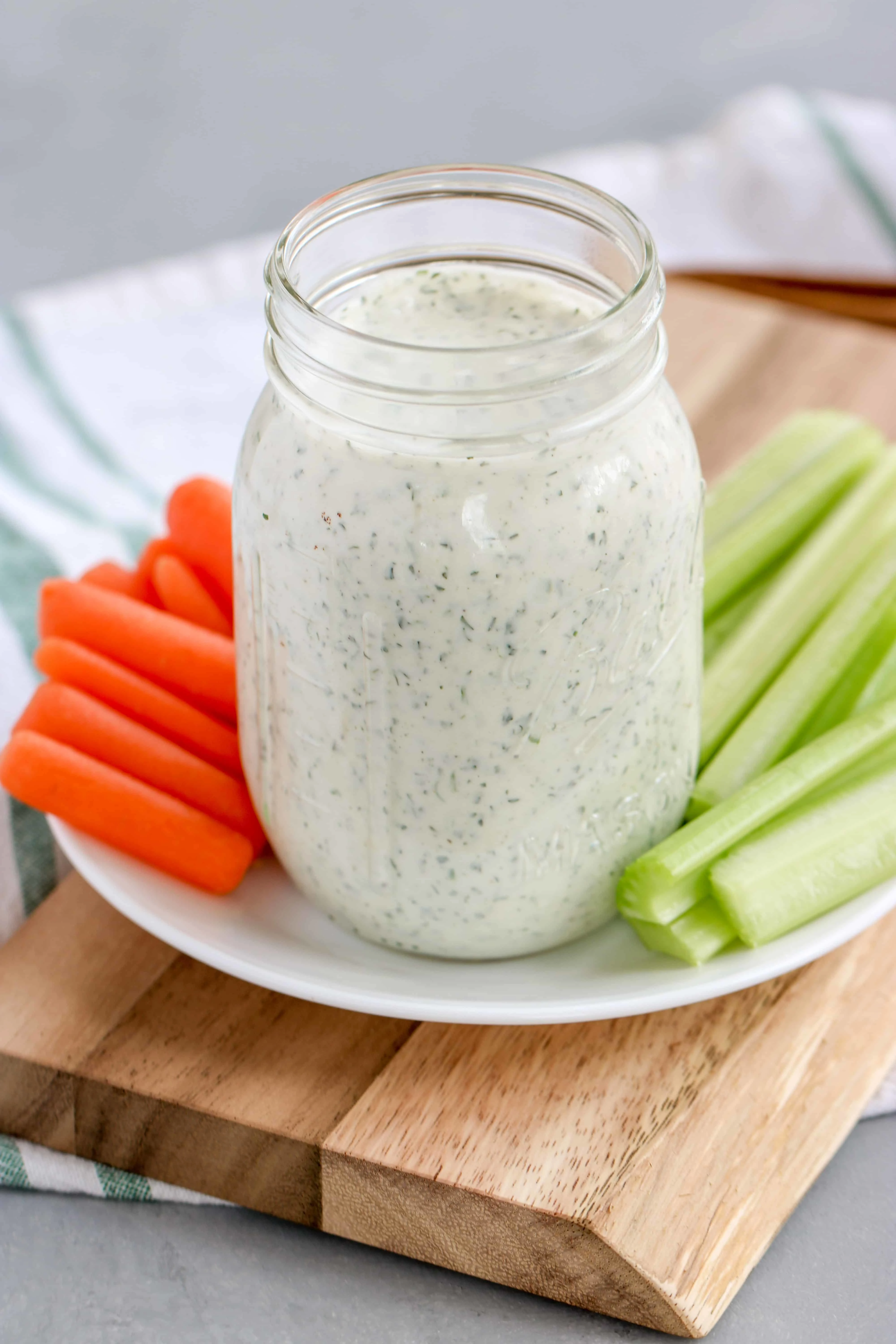 Greek Yogurt Ranch Dip
I don't know about you guys, but I love a good ranch dip. I feel like it's a pretty controversial topic; you either love ranch or you don't want it anywhere near your plate.
Most friends I know don't like it because of the mayonnaise or buttercream base which is where this awesome recipe comes in. The base is plain Greek yogurt which is tart, yet mild making it a fantastic switch.
The dip itself isn't too tart with the addition of all of the herbs and spices and, really, it just turns into an addicting dip.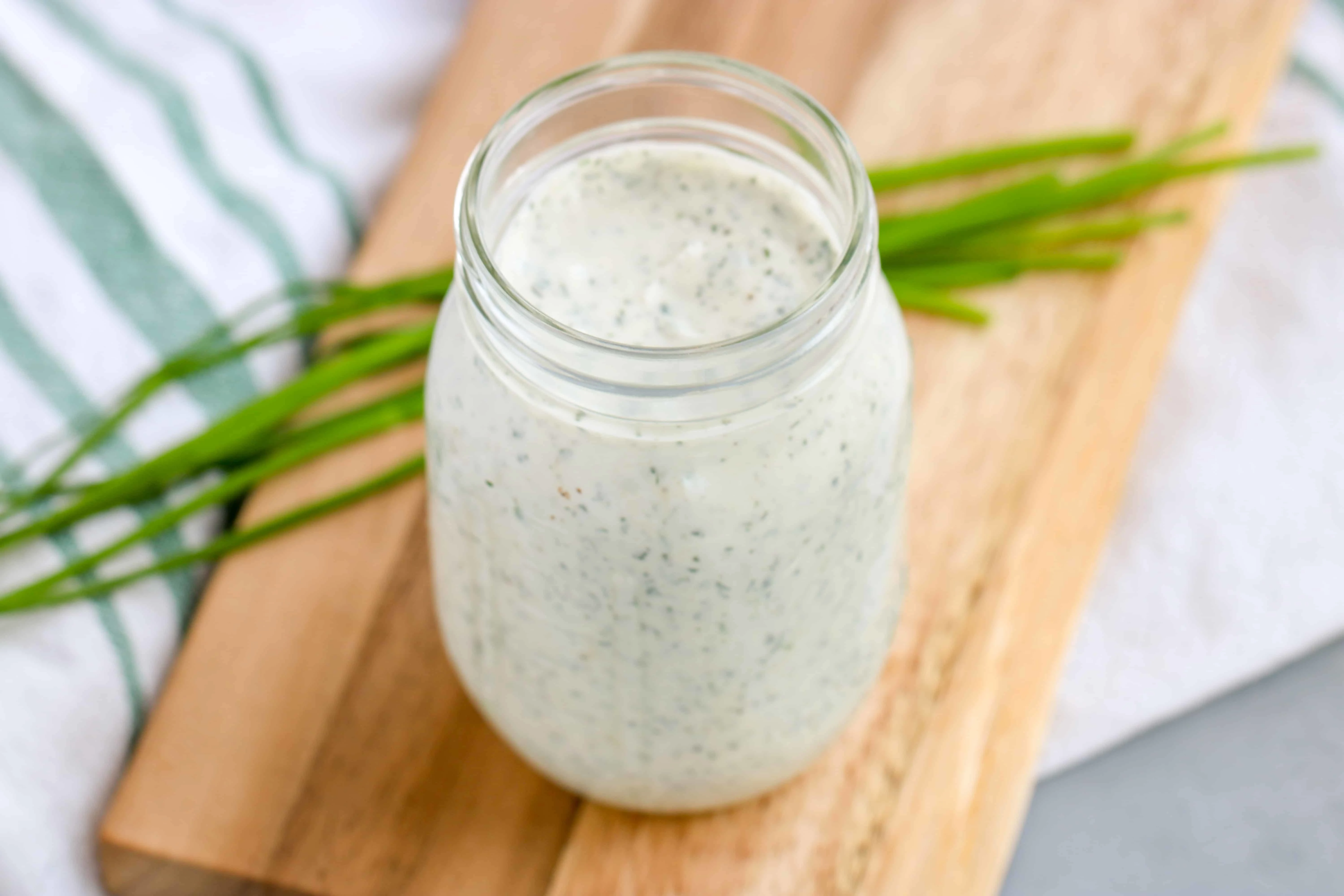 How to Make Greek Yogurt Ranch Dip:
Y'all it is so easy.
Measure out all of the ingredients.
Add all of them into a bowl.
Mix together.
If you get crazy, use a food processor to mix all the ingredients real good.
It is as simple as that! I'll take those few steps for a quick alternative.
Is Greek Yogurt Ranch Dip healthier than regular ranch?
You bet your bottom dollar it is. Greek yogurt as a base means about 2 tablespoons of this dip are about 20 calories. It's also full of protein!
Compare that to 2 tablespoons of regular ranch dressing being 130 calories. Yeah I'll take Greek Yogurt Ranch dip any day.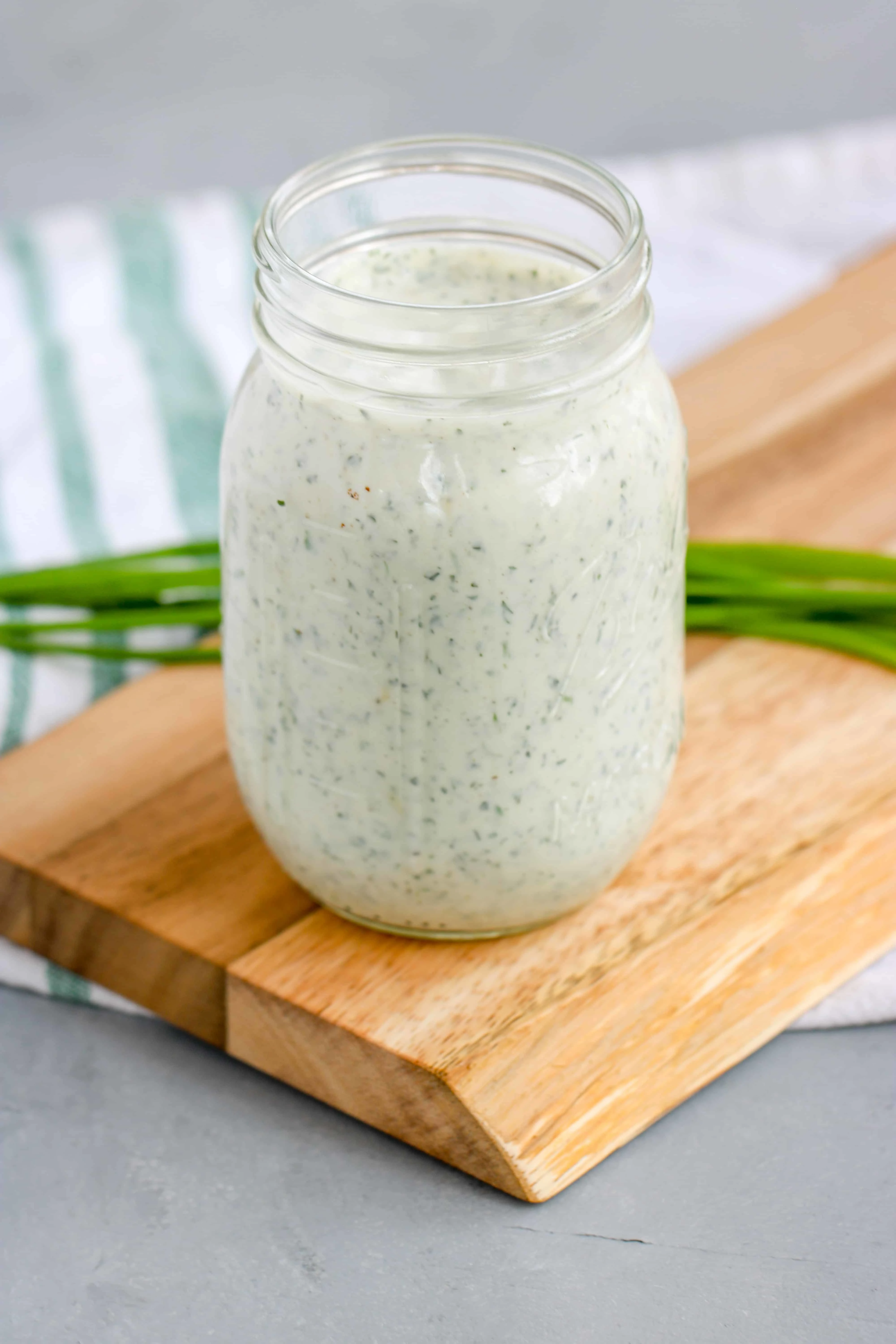 What can I use this dip for?
Veggie platters
Wings
Salad dressing
Wraps
Fries
Pretty much anything because ranch is life
If you're looking for a spicy version of this dip, try out this Chipotle Greek Yogurt Dip! It's made with one chipotle pepper giving the whole dip a nice smokey and spicy twist.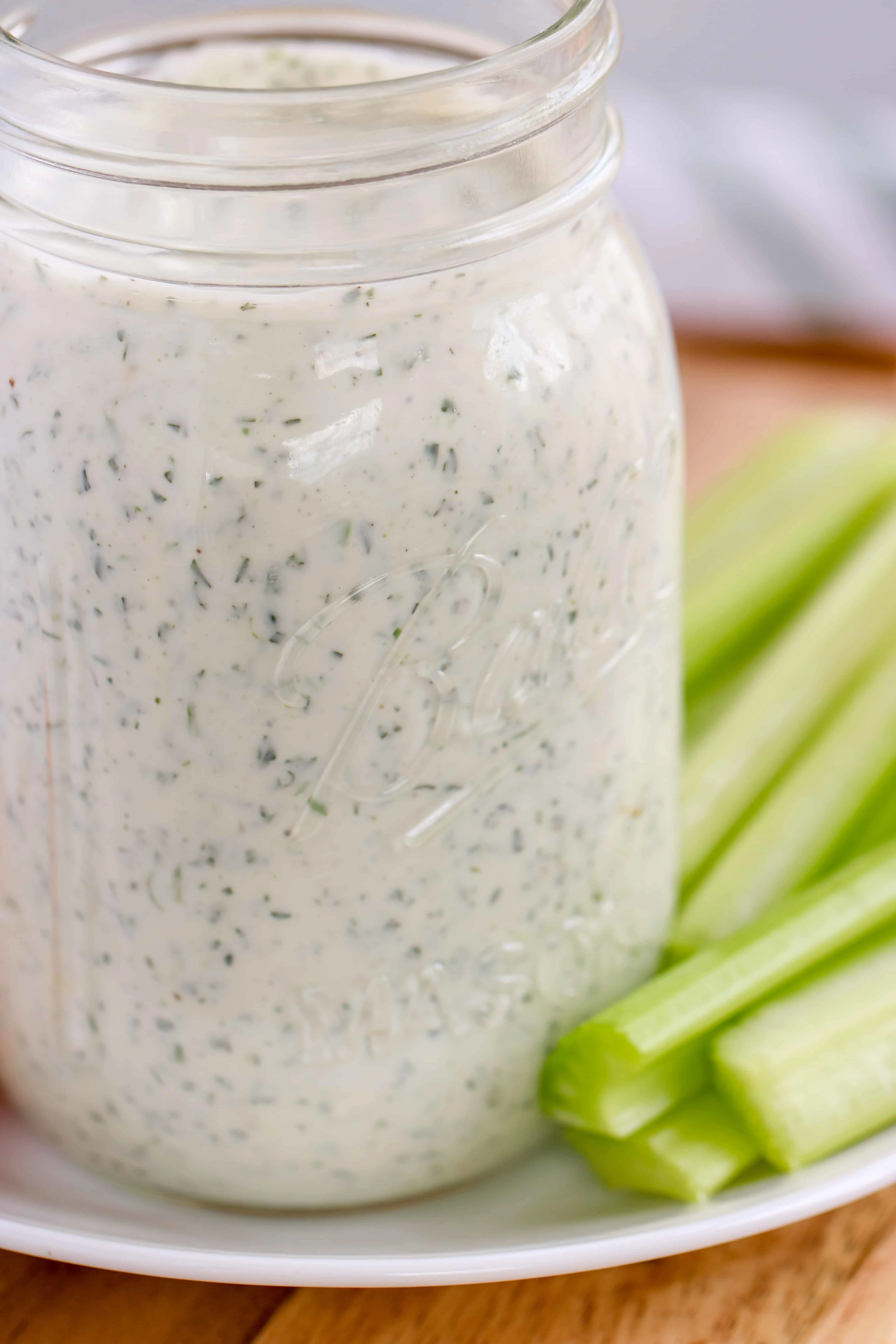 How long does Greek Yogurt Ranch dip last?
Take note of the date on the greek yogurt container. It should usually last at least a week or two after that "sell-by" date as long as it's been refrigerated correctly and tightly sealed while stored.
This awesome article by Bustle explains a little more on how you can absolutely eat yogurt products after their expiration date in case you don't believe me.
Looking for other healthy dips to enjoy? Try out these:
Pineapple Mango Salsa – Made with light and refreshing summer fruits, this dip is perfect for hot weather.
Sambal Hummus – With just a hint of spice, this dip is perfect for any chips or veggies.
Mediterranean Seven Layer Dip – This dip is a take on the classic with fresh ingredients like hummus, greek yogurt, avocado, olives, tomatoes, and feta!
Be sure to enjoy and tag me with #theculinarycompass on Instagram if you make this!