This Bruschetta with Balsamic Glaze is such an easy appetizer! It only takes 7 ingredients for a fresh, crunchy and zesty bite.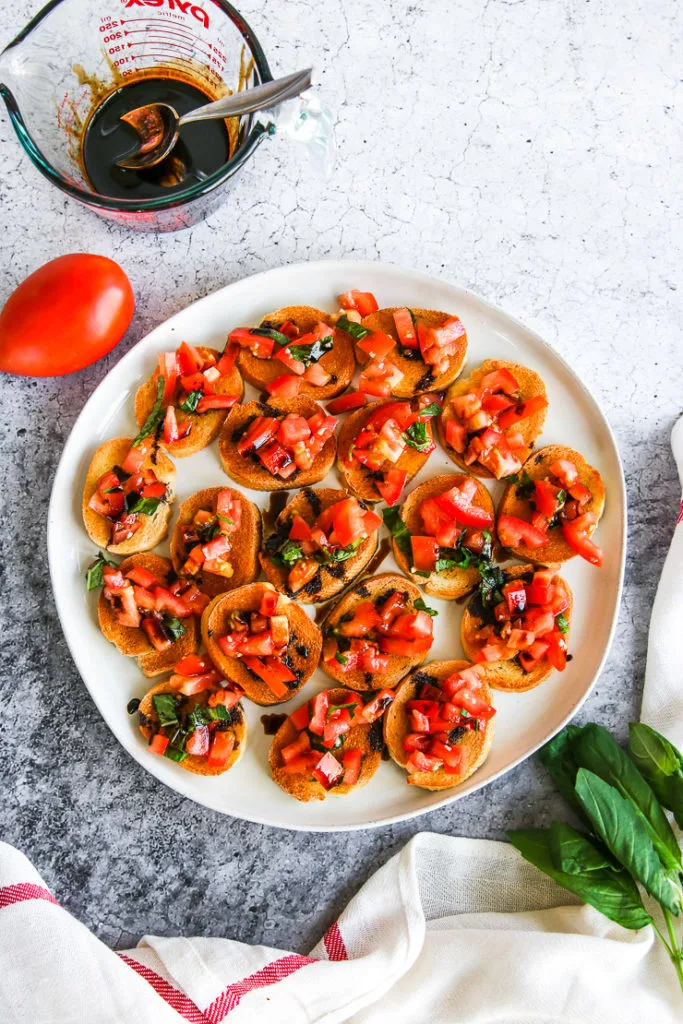 Bruschetta with Balsamic Glaze
This Bruschetta with Balsamic Glaze recipe is one of my families favorite appetizers and for good reason. It's got a ton of flavor without being too heavy like many appetizers can be.
We like to eat it year round, but the summer tomatoes and basil can really make this dish pop!
It's a great recipe with only a few ingredients, but each being so much flavor. It'll be hard to make enough for your next get together since it's so great!
The Culinary Compass participates in several different affiliate programs. As an Amazon Associate, we earn from qualifying purchases.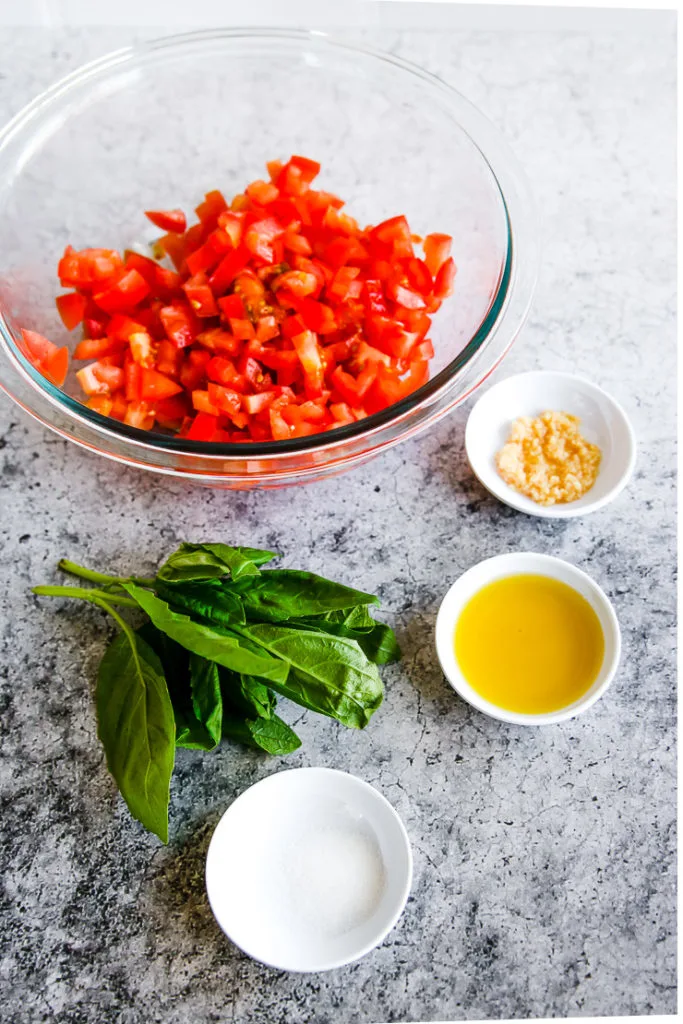 What is bruschetta?
Bruschetta is a type of Italian antipasto or starter dish. You may have heard it referred to the tomato topping on top, but typically, it refers to the toasted bread.
Bruschetta can come in all types of toppings like a more familiar tomato and basil, balsamic bruschetta or other veggies, spreads, or even meat options!
How should I season bruschetta?
Since tomato bruschetta with balsamic glaze uses just a few flavorful ingredients, you don't need to add too much!
Garlic, olive oil, salt and pepper are all you need to add to the basil and tomato mixture to bring out the flavor.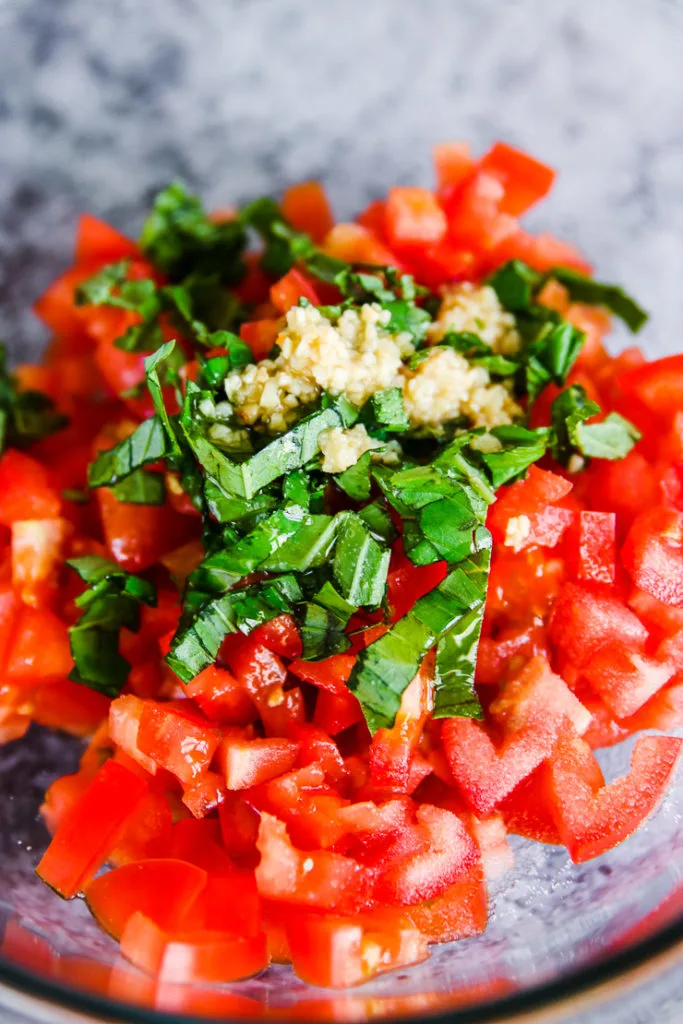 Can I add other ingredients?
You can! Some recipes call for either diced red onion or white onion to add even more crunch and flavor which is always great.
Roasted Garlic Spread would also be great as a based for the tomato topping to both help it stick to the bread and add even more garlicky flavor.
Do I need to use the balsamic glaze?
Not necessarily, but it adds a great tart and brightness to the dish! If you don't have any on hand, you can learn how to make balsamic reduction so you don't have to add another item to your grocery list.
If you do want to use the balsamic glaze and are looking for another great Italian appetizer, be sure to try this Prosciutto Wrapped Cantaloupe! It's the perfect combination of sweet, savory, and oh so refreshing.
Can I make this Bruschetta Recipe with Balsamic Glaze ahead of time?
Definitely! You can mix all the ingredients together into a small bowl, cover it, and store in the refrigerator until ready to serve.
Before serving, it would be a good idea to drain off any remaining liquid just so you can avoid putting that onto your bread and getting it soggy.
What should I serve this on?
Either crusty Italian bread or baguette slices are great options for bruschetta. An easy way to make it is using this Garlic Crostini recipe.
It's just coated in a touch of olive oil then put under the broiler until toasted and golden brown. You can either use a fresh clove of garlic to rub onto the warm bread and add more flavor or opt to leave that out.
If you have any extra, serving this over an Easy Baked Chicken Breast with some pasta would also make a quick and flavorful meal!
Looking for other delicious appetizers? Try one of these: